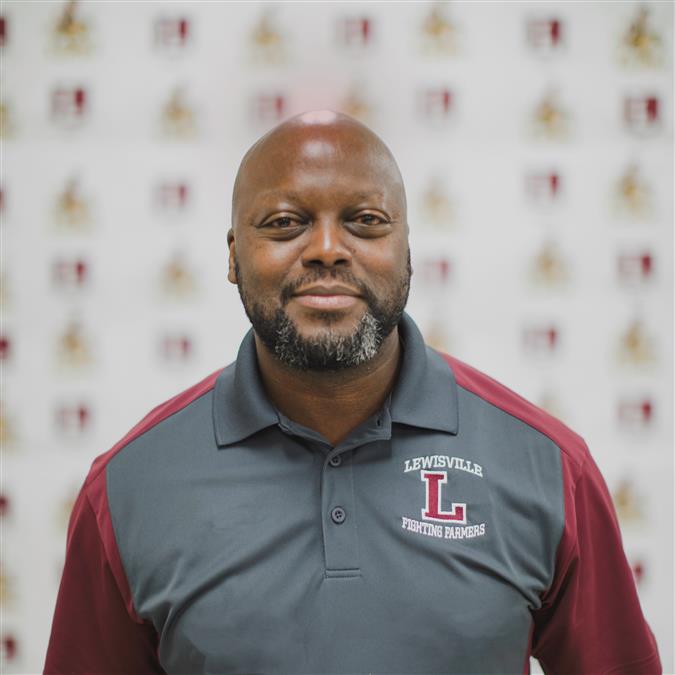 Hello, I am Mr. E. Lanele Lindsey. I have been a proud member the Lewisville High School, Administrative team since the 2014-2015 school year. I am excited for another year here at LHS and to be working in such a pride-filled community that truly believes in and supports its students, teachers, and staff.

My entry into public education began in 2006, shortly after retiring from the United States Navy where I served as a Substance Abuse Counselor. I began teaching Naval Science at Manzano High School, Albuquerque, NM; follow by a three-year teaching engagement at Millington Center High School, Millington, TN. I proudly joined the Fighting Farmer team in 2012, as NJROTC Instructor, and was later select to join the administrative team.

My education background includes an Associate/Bachelor of Science in Management from Park University, a Master of Business Administration, a dual Master of Arts in Management and Leadership and Human Resource Management from Webster University, along with a Principal Certification from Lamar University.

These experiences have infused a passion for education in my daily life; I am committed to continuing to promote Farmer Pride and the educational foundation already established here at Lewisville High School. Through hard work and strong collaboration, I believe this school community can continue to foster a supportive and rigorous educational environment where teachers and their students can thrive and gain lifelong success.