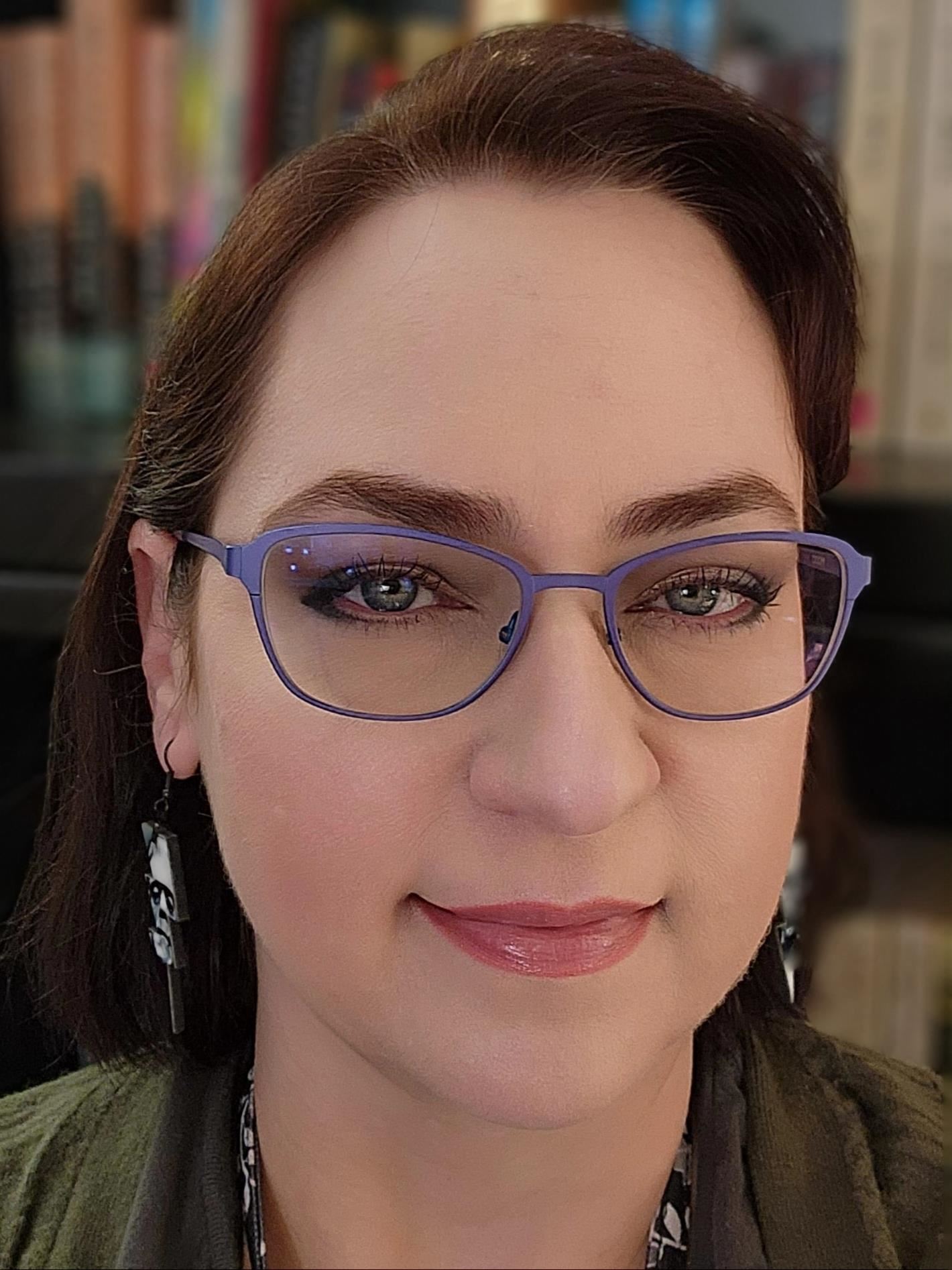 Phone: 469-948-3162
Email:
Degrees and Certifications:
B.A. in Literary Studies from UT Dallas M.A. in English from Southern New Hampshire University Certified in G/T, ESL, and AP education
Mrs.

Amber Counts

Subjects Taught: Dual Credit, AP English Literature & Composition, and Academic Decathlon

Conference Period: 4th

Tutorial Times: Before school: Tuesday & Thursday, 7:40-8:10; After school: Wednesday & Friday, 3:45-4:15, or by appointment


About Me:

I am excited about my 9th year in the Farmer family, and I have enjoyed meeting my new students! My background in psychology and the humanities, as well as graduating summa cum laude with school honors from UT Dallas with a degree in Literary Studies and a Master's Degree in English from Southern New Hampshire University, allows me to create an inviting classroom atmosphere and facilitate rich discussions. We will explore the human experience through literature, other art forms, and non-fiction as we build confidence and capability in our reading and writing. My students can expect to read, write, and talk a lot. For those who join me on this journey, I guarantee they will be smarter and more skilled at the end of the course.

I'm a nerd who loves good alliteration, rhyme, and other playful word combinations. I hope to inspire my students to love playing with language, and I hope to help them see that successfully harnessing language gives them power. I read and write as much as possible; I believe this is not only important for all people, but especially for teachers of reading and writing. My favorite genres include science fiction, historical fiction, and literary non-fiction. When I'm not teaching, thinking about teaching, reading, or writing, I spend my time creating art, hiking, and - most importantly - spending time with my family.

Reminder: Students enrolled in my courses can find most information they need on Canvas. This resource will allow students to access course calendars, documents, and assignments for the course. AP and Dual Credit students should always be reading a novel, novella, or play at home. Only active readers become successful writers.