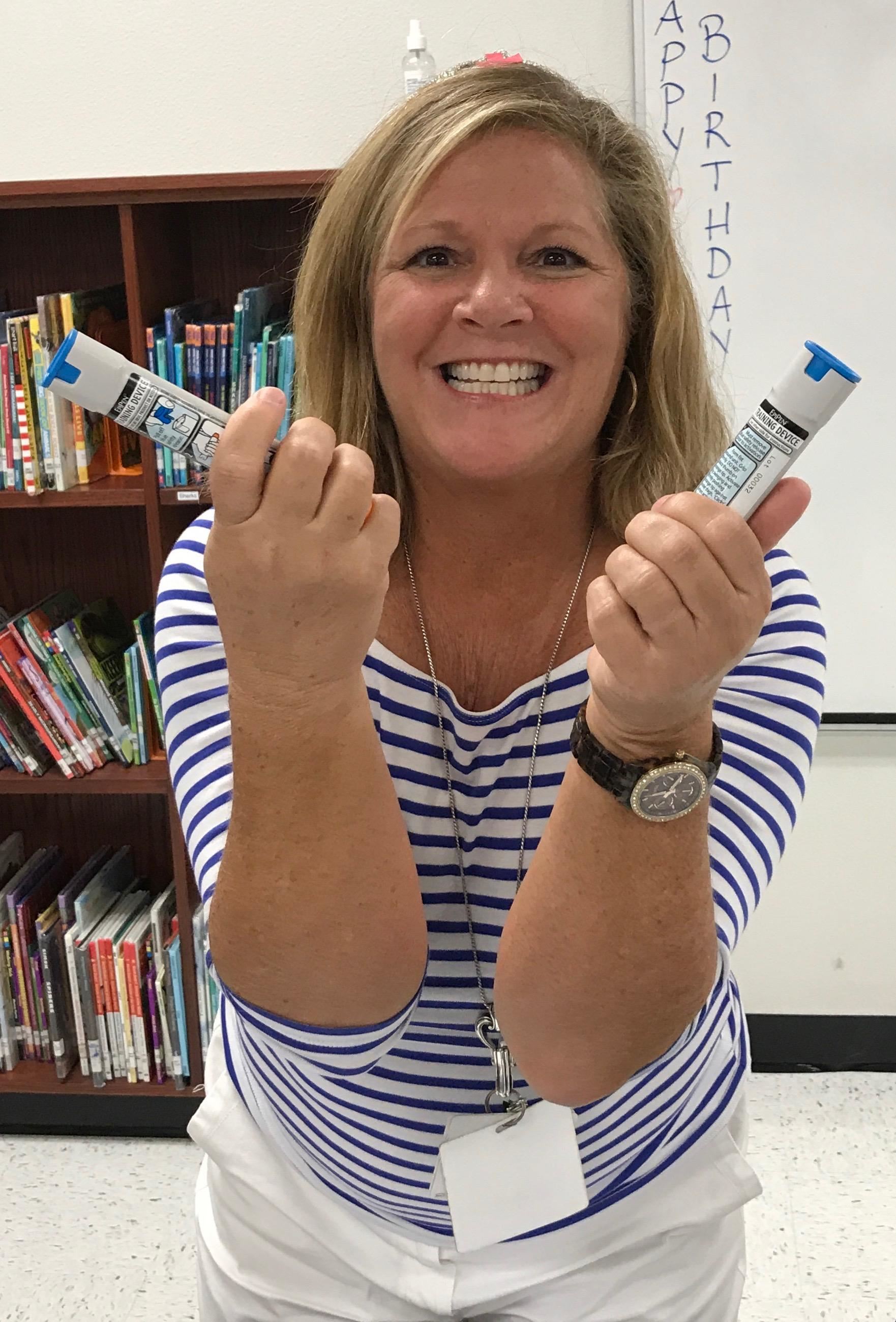 Phone:
Email:
Degrees and Certifications:
Mrs.

Carol Stewart

Hello Viking Families! My name is Mrs. Stewart and it's my third year at Highland Village Elementary. I have enjoyed getting to know many of you and feel like this is my LISD home now. I graduated from The University of Texas (way back) and this is my 12th year as a school nurse. My family has lived in Highland Village for 27 years. Ron is my husband and we have 3 daughters that all graduated from Marcus. The oldest went to A&M (like her dad)and has a grown up job in Chicago, Illinois. Next we have some twins-one went to A&M (like her dad and sister-sheesh doesn't anyone want to support the Longhorns?) and has a grown up job in Dallas and the other went to the University of Arkansas and graduated with a masters degree in Civil Engineering last December, got a job and moved to Denver, Colorado. I like to think they are all brilliant but the fact is they just work very hard to get to their goals. We feel so fortunate for the exceptional education they got in LISD that prepared them personally and academically for the big, wide world. For the first time in 23 years I don't have anyone (besides me) starting school anywhere and THAT FEELS WEIRD.

My job as the school nurse is to help Highland Village be a healthy, safe place to learn. If you have any questions or need to talk with me about your student please free to call or email me. Remember you can always update your child's health information on Skyward.

Have a super year!!!