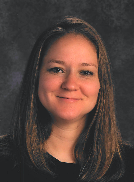 Phone:
Email:
Degrees and Certifications:
Mrs.

Christina LaPlant

AVID Coordinator

History Dept. Head

Humanities & AVID 8

Certified ESL, SPED, and Generalist 4-8

AVID Certified Educator

Common Sense Educator

laplantc@lisd.net

Welcome to the Family!

I tell all of my kids that "Once you are a kid in my class, you will always be one of my kids." so welcome to the family! I am excited about starting our new adventure. This year will be truly like no other, we are all living history! As a student I did not like school and I thought I didn't like learning until I was in college. I am hoping to help you like... and hopefully love it much sooner. In my classes we focus on the thinking part of learning and making sure that everything we do will apply to your life now or in the future. I cannot wait to get to know you all.

A little About Me.

This year I am teaching Humanities and AVID. In the past, I have taught Math at CVMS but am happy to be at home in Humanites. This is going to be my 5th year at CVMS! Previously, I taught 5th grade for 3 years before I discovered that middle school was the place to be. I also coach at Creek Valley. My main sports are volleyball and soccer. Soccer is my first love and I have played for over 30 years. I went to Texas A&M on a soccer scholarship but was deployed with the military to Iraq just after my freshman year. Aggieland will always be like a second home to me. My family and I have two dogs that are my fur kids. Their names are Tank (16 years old) and Roux (1 year old). Our son's name is Caleb and he is a freshman at Byron Nelson High School.

I became a teacher because as a student, I hated school but had a few teachers that made all the difference. I want to help make it better and believe that kids should want to come to school and be excited about being in my class, no matter the subject. I hope to create lifelong learners who are able to engage with others, embrace their mistakes (that's how we learn), and gain the confidence they need to be leaders in today's society.