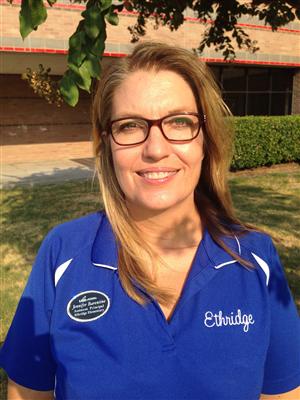 Assistant Principal: Jennifer Barentine
Phone: 469-713-5954
Email: barentinej@lisd.net
Dear Parents and Students,
I am looking forward to an exciting and successful school year! Being an assistant principal at Ethridge is a dream come true. My LISD career began in 1994. I spent the first 19 years of my career working with students to help them grow academically, socially, and emotionally.
When I joined Ethridge Elementary in 2015, it was like coming home. The parents, students and faculty welcomed me with open arms. It is my goal that you have that same feeling when you walk the halls of Ethridge. I look forward to working with each of you to assist our students in working toward the ultimate goal of enjoying thriving, productive lives in a future they create. This goal will require ALL of us to work as a team so we can support our students' individual needs.
This year I will strive to encourage and support teachers, students and parents in "Lifelong Learning." Together we can help our student achieve their dreams.
Jennifer Barentine