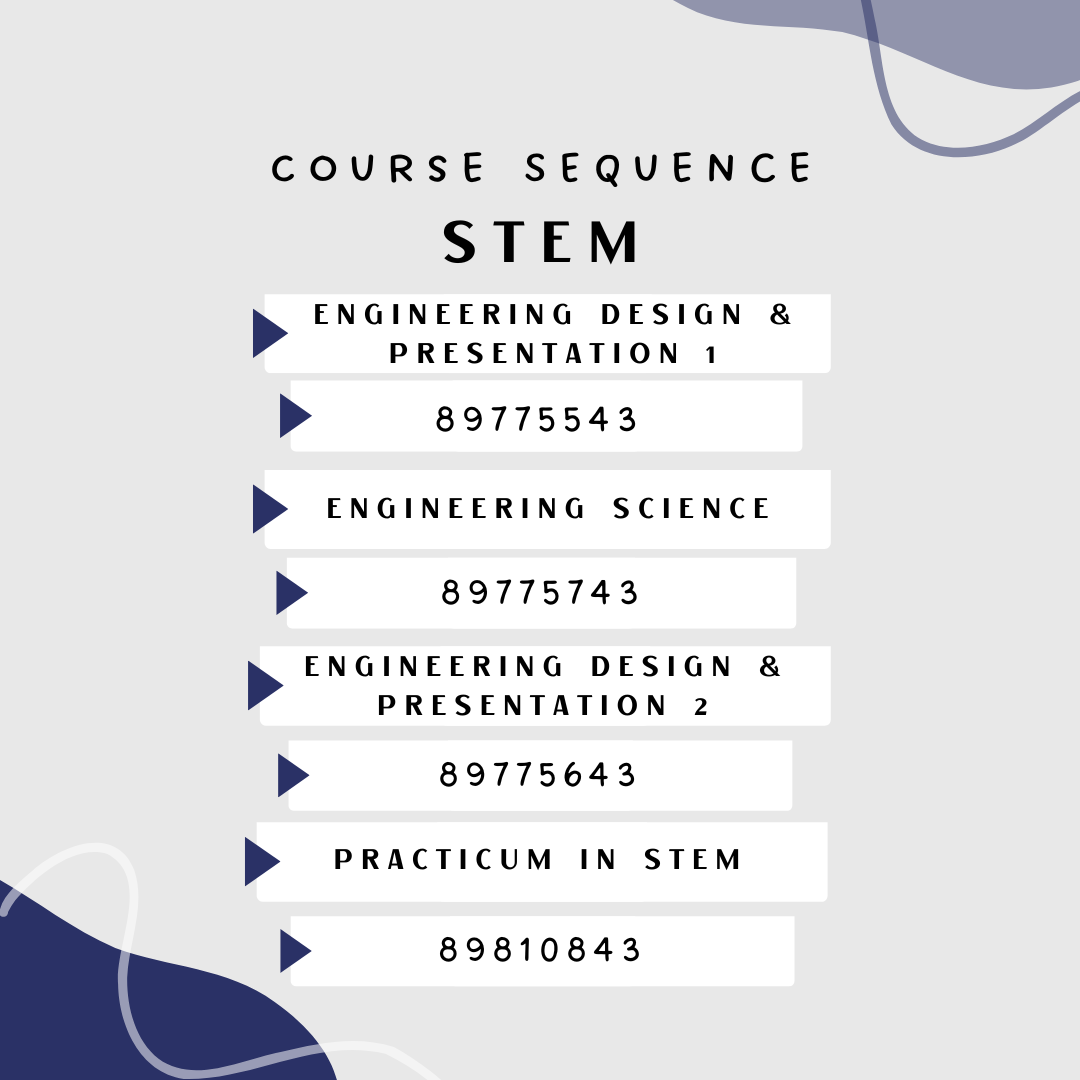 Engineering & Robotics
In Robotics, students will build a knowledge base for working with computer-controlled devices and will use the engineering design process to create prototypes and test, analyze, and improve designs. Students will work in a project-based environment focused on basic robot construction and programming for robotic control. Students will build a product using appropriate tools and materials such as 3D printing to incorporate manufactured parts to be integrated into a prototype robotic system. Prerequisite courses include Algebra II.

For students interested in furthering their careers in Engineering/Robotics, Digital Electronics, Engineering Design and Problem Solving, and Practicum in Science, Technology, Engineering and Mathematics are also available.