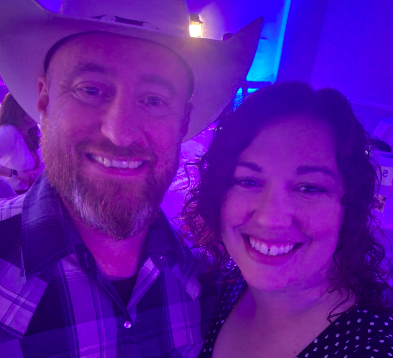 Phone:
Email:
Degrees and Certifications:
Kristina Barrett

Mrs. Barrett grew up in LISD. She attended Lakeview MS and graduated from The Colony High School in 2003. Mrs. Barrett attended and graduated from TWU in 2011 with her bachelor's degree in education. She started her teaching career subbing in LISD before she was hired at Timber Creek Elementary in 2012. This will be her 12th year teaching Pre-K at Timber Creek. Mrs. Barrett believes the students, disabled & non-disabled, learn so much in the co-teach program. She enjoys working with the littlest tiger cubs at TCE, watching their eyes light up when they learn new things, and working alongside families to grow their young leader's love for school.

Mrs. Barrett has been married for 8 years to her husband, Sheldon, and they share a blended family. She has two sons, Gage (20) and Trevor (16), and a daughter, Shelby (19). Mrs. Barrett is a big animal lover. She has 7 BIG dogs (Groot, Gus, Zeus, Daisy, Aspen, Smoke, and Charlie), a horse (Tank), and a donkey (Sugar). She enjoys the quiet country life in Decatur. In her free time, she loves to go bowling, experiment in the kitchen, bake cakes and cupcakes, read, and craft.

A few interesting facts about Mrs. Barrett:
She was born on an AIrforce base..

She lived in Saudi Arabia for 4 years during elementary school.

She loves sweet pickles and green olives.

She has a hard time saying no to animals.
If you'd like to know more about Ms. Barrett, please reach out to her in person or by email.