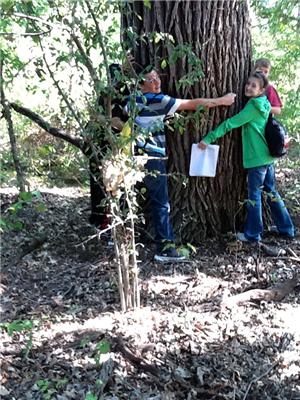 CLASSROOM LEARNING ⇔ EXPLORATIONS IN THE REAL WORLD
Observing naturally, recording digitally!
Quietly explore Ritter Cemetery

are the descendents still in the Lewisville area?

who are the youngest and oldest people buried here?

are there people who died close to the same time?

any patterns of life ages?

other questions to investigate?
Hike Bittern Marsh Trail looking for. . .

Ecosystems & microhabitats

Decay & decomposition

Plant & animal adaptations

Biodiversity

and so much more!
Survey and test two ponds at LAERF (Lewisville Aquatic Ecosystem Research Facility)comparing . . .

Wetland and aquatic ecosystem plants

Biodiversity or lack of biodiversity

Invasive plants

Macroinvertebreates and other organisms

Water quality and chemistry