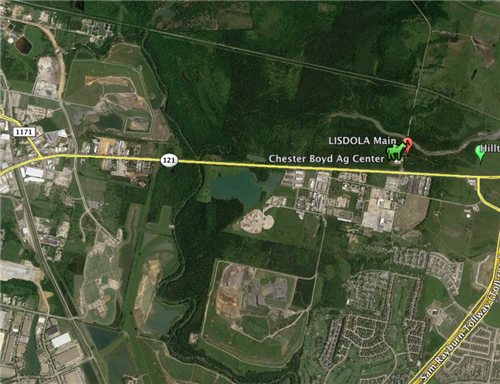 Lewisville ISD Outdoor Learning Area
MORE than a Walk in the Woods!
Located in the heart of Lewisville Independent School District, this amazing learning facility provides students and the community with a place to explore nature. Primarily enjoyed by LISD students, LISDOLA is also a destination for Boy Scouts, Girl Scouts, Texas Master Naturalists, volunteers, and nature enthusiasts.
LISDOLA
101 Fish Hatchery Road
Lewisville, Texas 75057
Find LISDOLA at the intersection of Fish Hatchery Road/Holford's Priairie Road and Business SH121, Lewisville Texas 75057