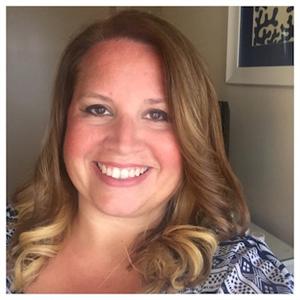 I am so excited to serve as Coyote Ridge's Principal! I have been an educator in LISD for over 19 years, and I am thrilled to start this new chapter in my professional career. I earned both my Bachelor of Science degree and Masters Degree in Educational Administration from the University of North Texas, with specializations in reading and leadership. Throughout my career in education, I taught 3rd and 4th grades at Hebron Valley Elementary, 3rd grade and MTA/Dyslexia Program at Degan Elementary, and served as Assistant Principal of Highland Village Elementary and Heritage Elementary. I am thrilled to be back in the East Zone where my love for working in LISD began!
I have a wonderful, close-knit family. My husband, Tony, and I celebrated our 25th anniversary this year, and we have two beautiful daughters. Marisa is a junior at UNT (another Mean Green fan!), and Jamie is a junior at Denton High School. We love to spend time together, and you'll usually find us either at the movies, in the neighbors' yard at their pool, or relaxing at home. Frequently, I get to play with crafty things while the rest of my family enjoys the golf course! We also stay very busy with our three pups. Roxy is a 7-year-old Australian Shepherd, and Rico and Rizzo are 3-month-old German Shepherd siblings. Our home is quite entertaining with that wild bunch!
I look forward to a great school year!
Padgett Cervantes, M.Ed.