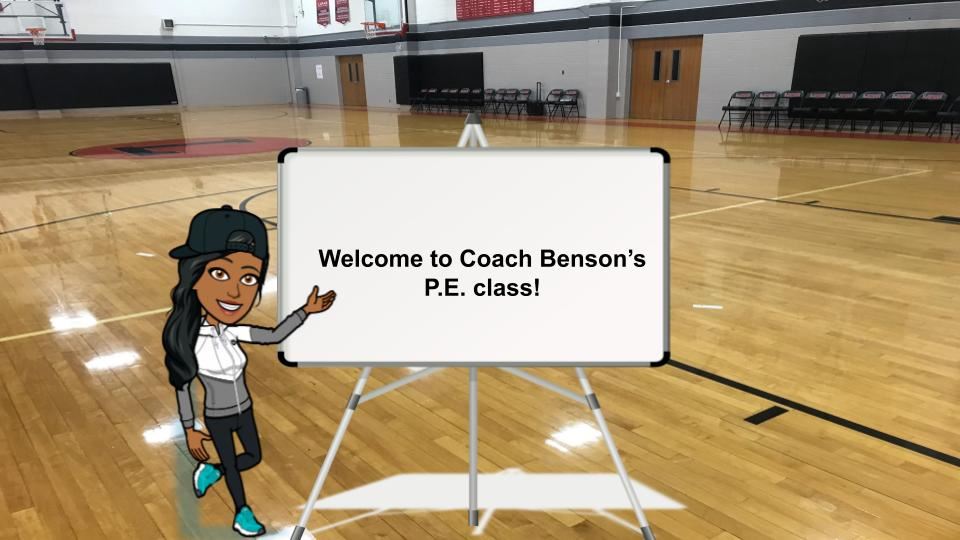 Syllabus

PHYSICAL EDUCATION POLICY AND PROCEDURES

GOALS AND OBJECTIVES

To enjoy physical activity regardless of skill level.
To learn about and appreciate the benefits of life-long health and fitness.
To develop cardiovascular and muscular proficiency.
To learn the basic skills and rules of various sports and activities.
To practice respectful behavior in the learning environment.

P.E ATTIRE/ ACCESSORIES/ USE OF LOCKERS

Parents can buy Lamar PE workout clothes at Kristees Tshirts They sell dry fit shirts and shorts. You can also buy Lamar sweats.
Students may take their uniform home to wash but they are expected to have it back the next day. (Would be good to take home on Friday and bring back Monday).
Students must wear socks and athletic shoes that do not leave black scuff marks on the floor. Shoes must be laced at all times.
Students are required to dress out for PE everyday.
NO JEWELRY is to be worn in class. Students should lock up valuables in their assigned lockers.
The PE department provides each student with a locker and combination lock to keep their belongings secure. THE COMBINATION SHOULD NEVER BE GIVEN TO ANYONE. Students are not to share lockers. STUDENTS ARE ALSO NOT ALLOWED TO BRING OWN LOCK.
Replacement locks can be purchased if needed.
Students may keep deodorant, extra clothes etc. in their lockers. No glass or aerosol containers. Showers are available but optional.

SWEAT SHIRTS AND PANTS

While not required, students may wish to consider bringing from home sweat pants and/or sweat shirts when the weather turns cooler. The following are the guidelines that will be used to integrate these into our PE uniform system.

Sweat Pants must be black, grey or red. They are to have no writing, stripes, zippers, buttons, or snaps on them.

Sweat Shirts must be black, grey or red with a hood. The sweat shirt may not have zipper, buttons or snaps. Sweats need to have the student's name written in them and should be laundered weekly.

Students will participate in PE activities outdoors (hot/ cold weather) within the guidelines of the LISD Athletic Department hot/cold weather policy. Students will be informed prior to their class is scheduled to be outside.

EXCUSES FROM PARTICIPATION & DOCTOR'S NOTES

Students are required to dress out and participate in PE each day they are in school. Students with health issues will be excused from only those activities which would aggravate these problems. A DOCTOR'S NOTE defining a student's exact limitations should be submitted to the PE teacher and the school nurse. A parent note will excuse the student for up to 2 days per nine weeks and then a doctor's note is required if the student is still unable to participate in activities. Students who have participation restrictions will be asked to do, an alternative written assignment during class.

GRADING PROCEDURES

Eighty percent (80%) of your child's grade will be based on daily participation, positive contributions to class, dressing out appropriately, sportsmanship and a quiz at the end of each three weeks.

Twenty percent (20%) will be based on a combination of skill knowledge, fitness tests and a Timed mile run .

GENERAL PHYSICAL EDUCATION RULES

DO NOT

chew gum, bring food or drink (water bottles are allowed) into the locker rooms/gym
go back to the locker room without permission from your P.E. Teacher
touch P.E. equipment without permission
wear jewelry of any kind during class

DO

be on time to class
enter and exit through the boys and girls locker rooms by walking
follow directions EXACTLY at all times
be RESPECTFUL to teachers & peers
lock up your belongings
come ready to participate
use appropriate language
have fun and enjoy the benefits you can receive through activity

LOCKER ROOM RULES

DO NOT

run, yell, or "horseplay"
bring food, drink, gum or candy
bring glass or aerosol containers
spray any substances in the locker room or toward another student
write on lockers, mirrors, walls, etc.
enter locker room – unless dressing before or after PE class
It is a violation of law and district policy to use cameras or any recording devices in locker rooms or bathrooms-Automatic Office Referral if you are seen doing so

CONSEQUENCES

Consequences for not following any of the above rules will result in points deducted from daily participation grade and may also involve, detentions or office referrals.

By putting forth a consistently good effort and following the guidelines we've presented, your son/daughter will have a safe, fun and successful year of physical education. We look forward to working with you and your child and anticipate another great year here at Lamar Middle School.

CANVAS/SKYWARD

Skyward is used for the most accurate representation of a student's grade. Please remember to refer to Canvas for classroom calendar, updates, information and resources. Students may access through the Canvas Student app or the Learning Hub.Parents may access through the Canvas Parent app. Parents, be sure to get the observer pairing code from your student when first logging in to the app. More information can be viewed when logging in using a computer for parents than on the Canvas Parent app.