Return to Headlines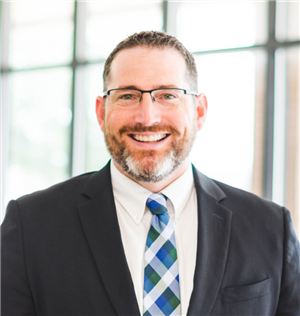 As Chief of Technology, Bryon Kolbeck oversees the three divisions which provide technology services for the district. The divisions include: Technical Services, Information Services, and Network Infrastructure & Cyber-Security. Kolbeck's leadership helped guide the district in developing a long-range technology plan. He also led the LISD to being named the first district in Texas to be awarded Consortium for School Networks (CoSN) Trusted Learning Environment Seal.
Prior to joining LISD in 2015, Kolbeck served as Director of Technology/Media Services for Wausau School District in Wisconsin. He was director of Technology at Wisconsin Rapids Public Schools for six years. He was also a network administrator and teacher in Marshfield School District in Marshfield, Wisconsin. Kolbeck has an Advance Initial Educator License and also holds certification in instructional technology. He received his Bachelor of Science in Technology Education and his Masters in Career and Technical Education from the University of Wisconsin-Stout.
Kolbeck is actively involved in CoSN and was nominated by his peer group for the class of 2015 and class of 2016 CoSN Volunteers of the Year. Kolbeck and his wife have two children who attend school in LISD.
Areas of Responsibility:
Information Systems
Technical Services
Networking
Infrastructure