Return to Headlines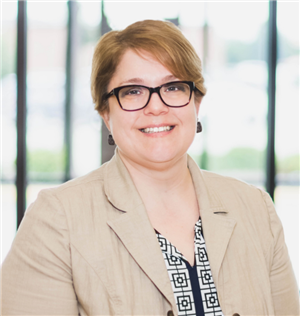 Amanda Brim joined Lewisville ISD in 2015, when she was named Executive Director of Communications.
As Chief Communications Officer, she oversees all district communications, marketing, social media, media relations, website, recognitions and special events.
A tireless advocate for public schools, Brim comes from a family deeply rooted in the business of education. Her family, including her father, sister, brother-in-law and countless other relatives, has served students in districts across the state for the better part of the last 50 years.
Prior to accepting a leadership role in LISD, Brim led Pflugerville ISD's communications efforts for nearly 10 years. She began her school public relations career in LISD in 2004, serving as a writer and photographer in what was then called the public information department. Brim also spent time as part of the media relations team in the University of Texas athletic department.
Brim received her Bachelor of Arts degree in history from the University of Houston. She resides with her family in Highland Village, and is a proud parent of two LISD students.
Areas of Responsibility:
Internal & External Communications
Crisis Communications
Marketing
Media Relations
Consulting & Training
Website
Social Media
Recognitions
Special Events
Phone: 469.948.8108
brima@lisd.net
Job Title: Chief Communications Officer