Return to Headlines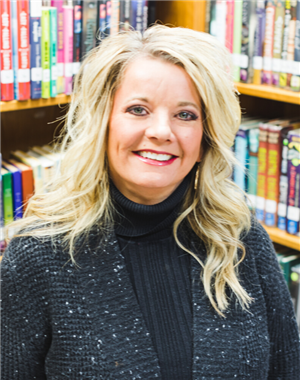 Serving all middle schools, DAEP, Lewisville Learning Center, Virtual Learning Academy, and Secondary Summer School.
Leigh Ann Lewis is a Lewisville ISD Chief of Schools, a title she assumed in February 2020. She is responsible for providing support and leadership to the district's middle schools, Lewisville Learning Center, DAEP, Virtual Learning Academy and Secondary Summer School.

Leigh Ann Lewis has been an integral member of Lewisville ISD (LISD) since 2001. She began her journey in LISD as a teacher and coach at Marcus High School for two years and then taught at The Colony High School until she began her administrative career as an assistant principal at Huffines Middle School from 2001-2002, and then served as the Associate Principal at Marcus High School for nine years. In 2011, she was named Principal at Lamar Middle School, where she served until 2014.
Prior to her current role as Chief of Schools, she was the East Zone Leader of all the schools in both the Hebron High School and The Colony High School feeder patterns, as well as Career Center East and Dale Jackson Career Center. In 2017, she was named LISD Assistant Chief of Schools.
Mrs. Lewis received both her Bachelor of Science in Kinesiology and English and her Masters in Educational Administration from the University of North Texas (UNT). She and her husband, Dicky, are the proud parents of two LISD graduates ⁠—Dustin, a soon-to-be graduate from UNT; and Dawson, a Wichita State University golfer.
---
LISD Administrative Center | 1565 W. Main St. #209, Lewisville TX 75067
Bridget Carpenter, Administrative Assistant