Return to Headlines
Friendly Competition at Lewisville ISD Job Olympics
The 11th annual Lewisville ISD (LISD) Job Olympics brought teams of students together to share in a friendly competition of various vocational skills.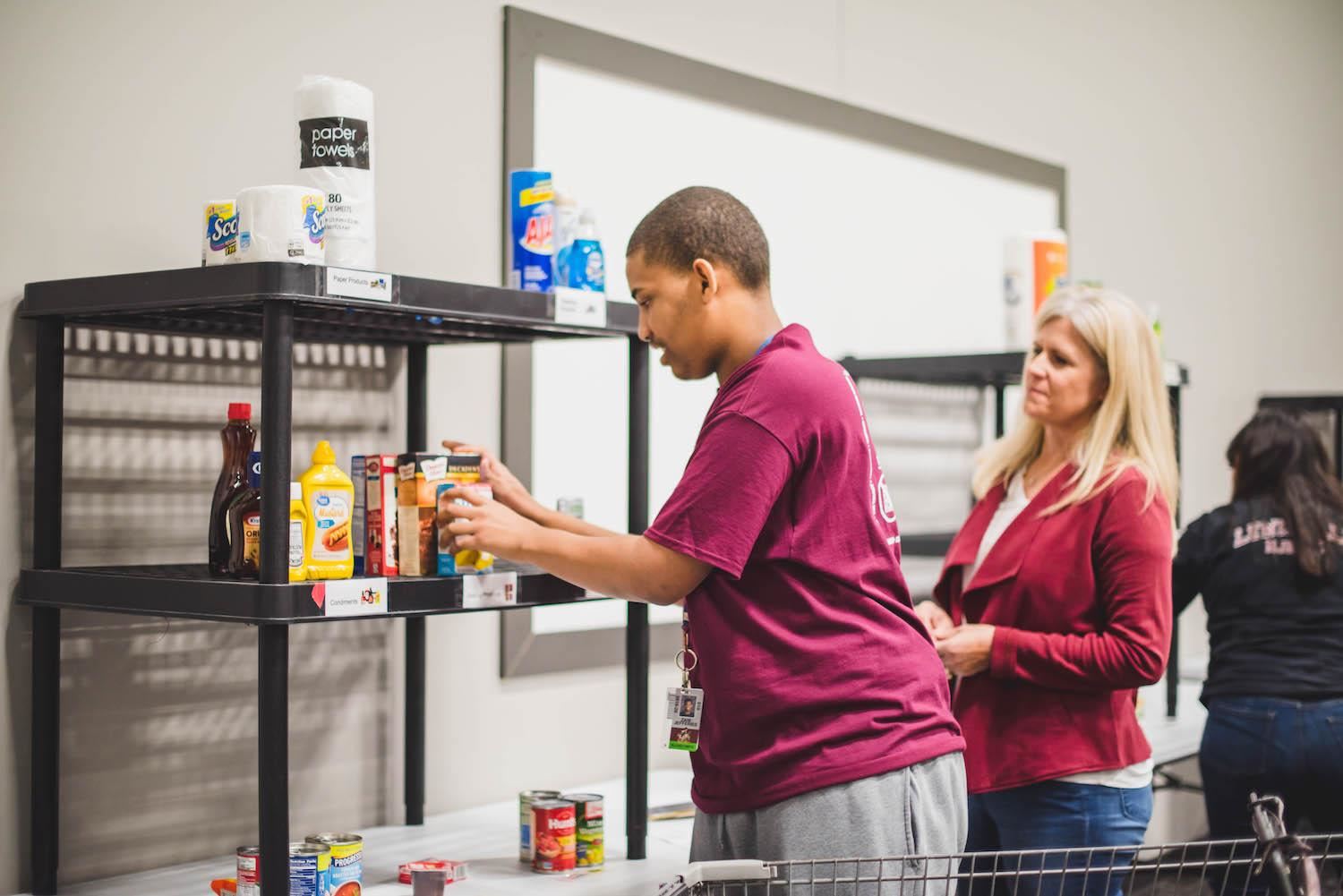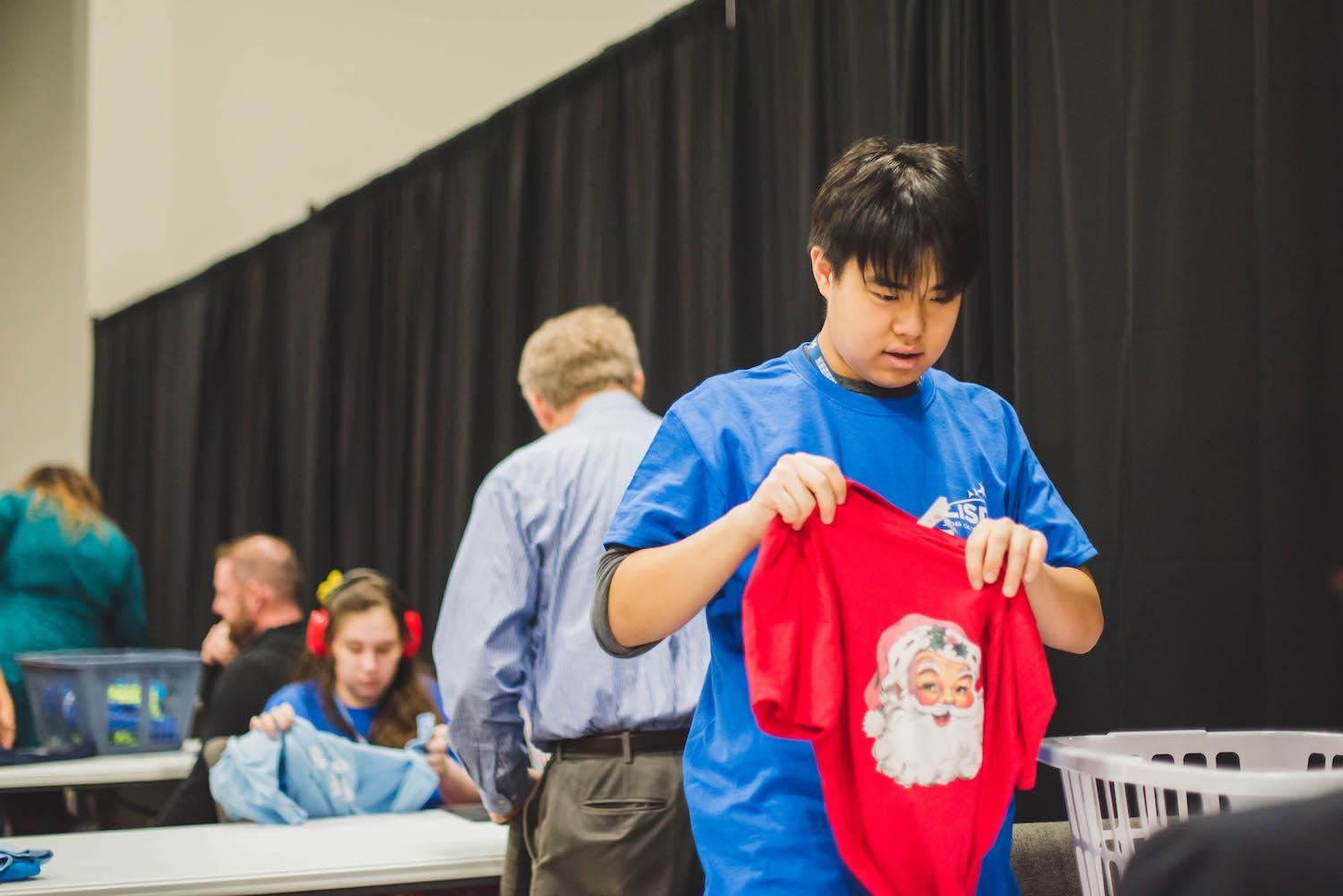 Students from Flower Mound High School (FMHS), Hebron High School (HHS), Lewisville High School (LHS), Marcus High School (MHS), The Colony High School (TCHS) and LISD TEAMS were focused and determined to win events for their team.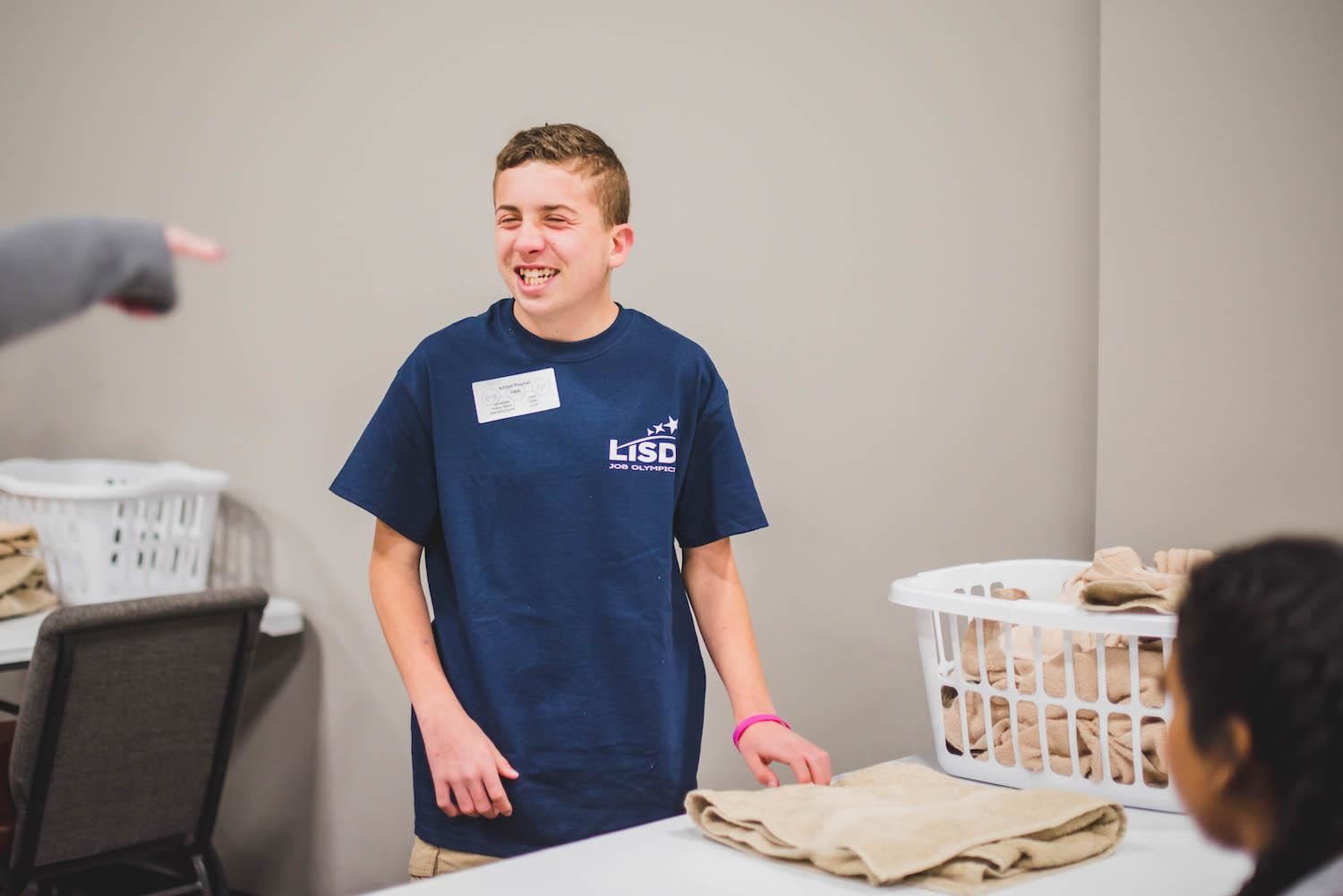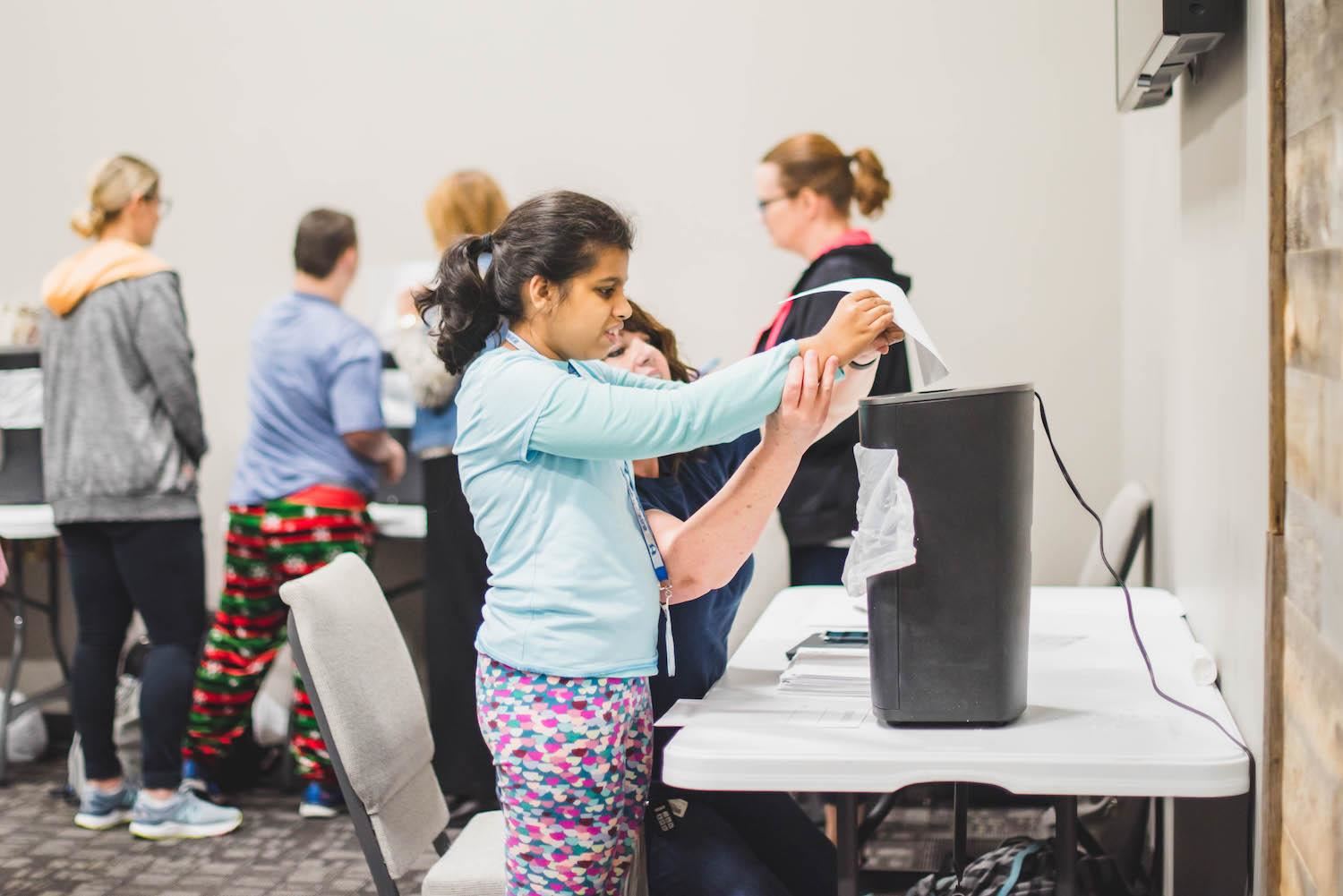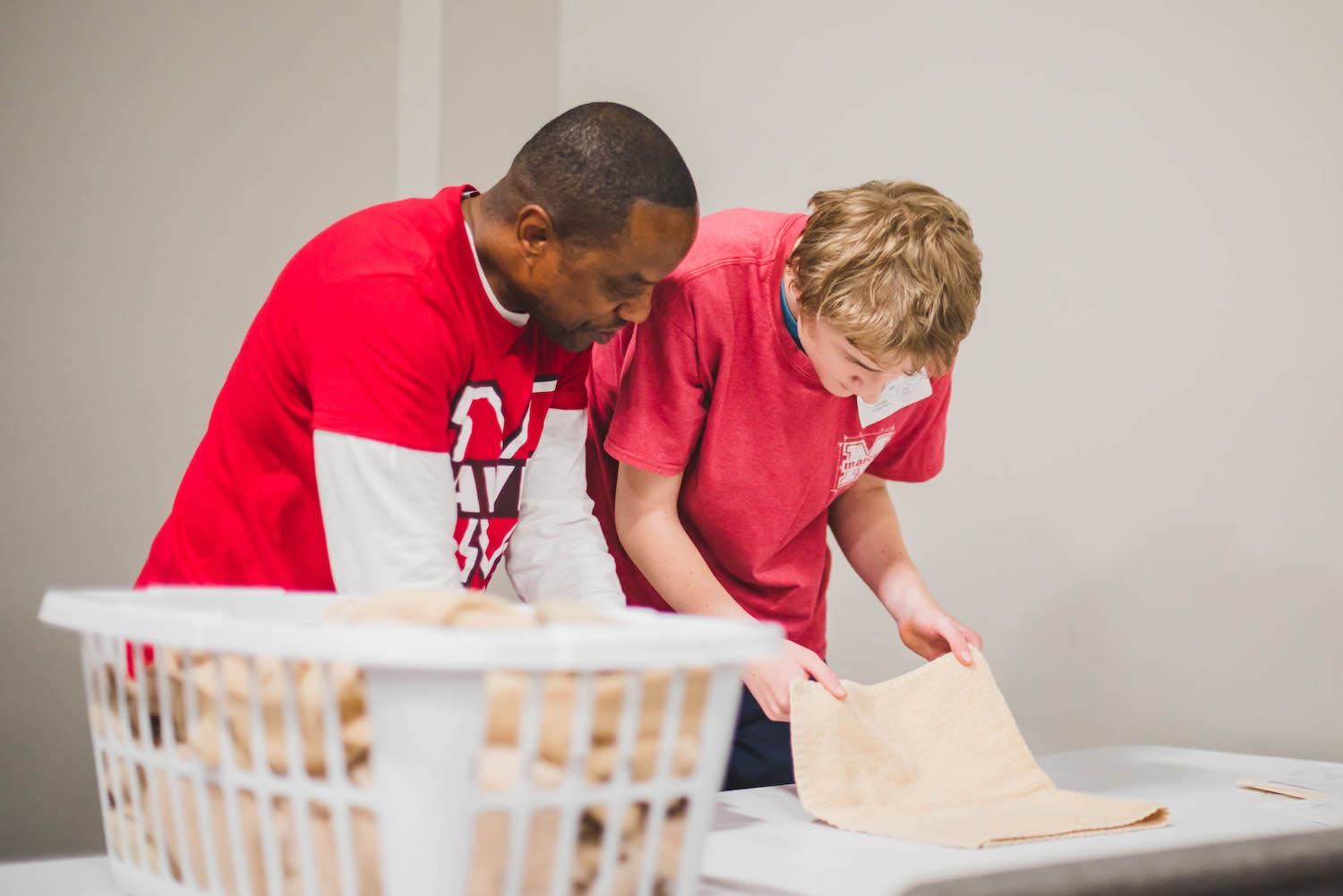 Many students had send-offs at their main campuses, where teachers, students and student clubs rallied and cheered as they loaded the buses.
Each event at the Job Olympics focused on preparing students for real-world experiences like job applications, interviews, restaurant and hospitality, grocery and office work.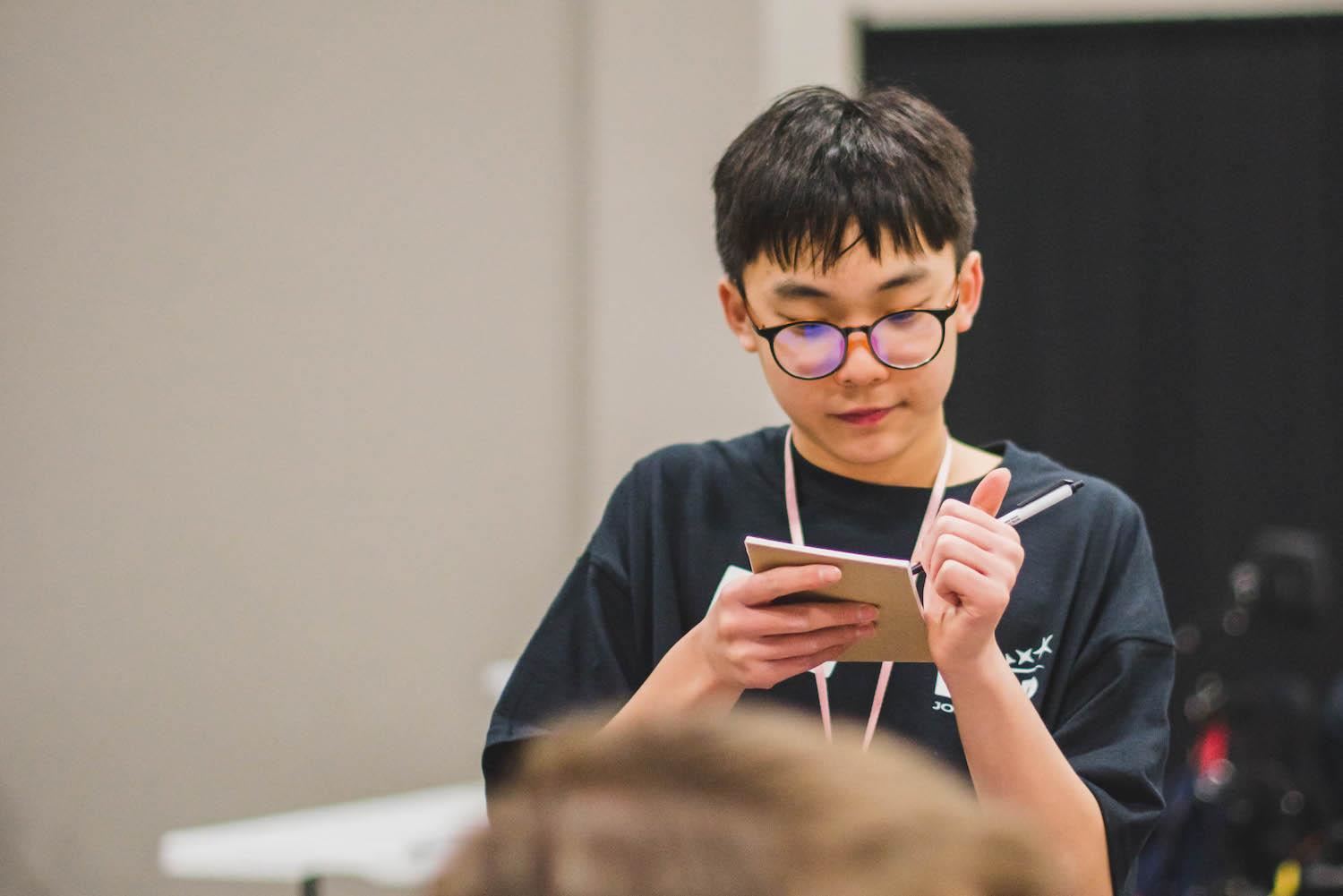 Community and school leaders, representatives from local businesses and volunteers served as judges at the event, which was held at Valley Creek Church's Next Step Center for the first time.


2020 LISD Job Olympics Medal Winners:
Rolling Silverware
Seth M. | TCHS

Melanie R. | TCHS

Natalia B. | FMHS
Shredding
Christopher A. | TCHS

David C. | HHS

Jaden H. | MHS
Vacuuming
Shasmin R. | LHS

Madi A. | LHS

Lucas I. | FMHS
Grocery Stocking
Zania | LHS Killough

Neha V. | FMHS

Ashley R. | LHS
Grocery Bagging
Kevin R. | LHS Killough

Simon | HHS9

Avery H. | MHS
Filling Salt Shakers
Andrea P. | MHS

Shane K. | TCHS

Jalen B. | LHS
Folding Towels
Christian P. | LHS

Ariana E. | LHS

Natalia R. | LHS Killough
Folding T-Shirts
Yuridia E. | LHS Killough

Yadira M. | LHS Killough

Prince E. | LHS Killough
Setting and Bussing Tables
Brianna O. | MHS

Esteban R. | FMHS

Adrian S. | HHS
Greeting and Drink Order
Shaun L. | TCHS

Kyla | TCHS

Zachary G. | TCHS
Typing
Riley F. | HHS

Hailey C. | MHS

Samuel K. | TCHS
Incoming Mail Sort
Alexis M. | LHS

Neil R. | LHS

Ryan G. | MHS
Packet Assembly
Kendall B. | FMHS

Isaiah S. | TCHS

Joshua C. | TCHS
Job Application
Daniella B. | LHS Killough

Nuvia Q. | FMHS

Alyssa K. | FMHS
Job Interview
Frederick E. | HHS

Kevin W. | LHS Killough

LHS
The team winners of the day were runners-up, LHS/LHS Killough, and overall champions, TCHS.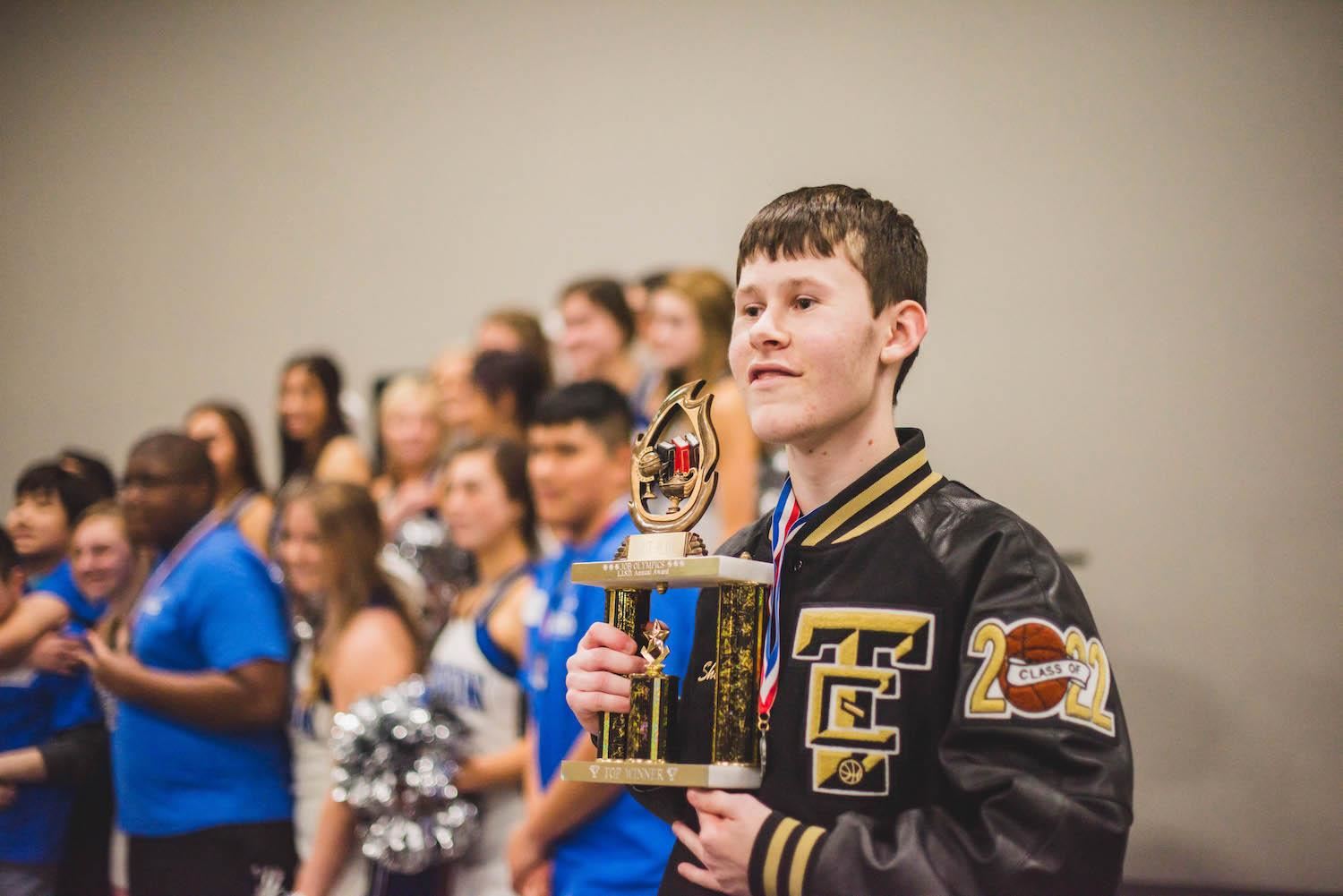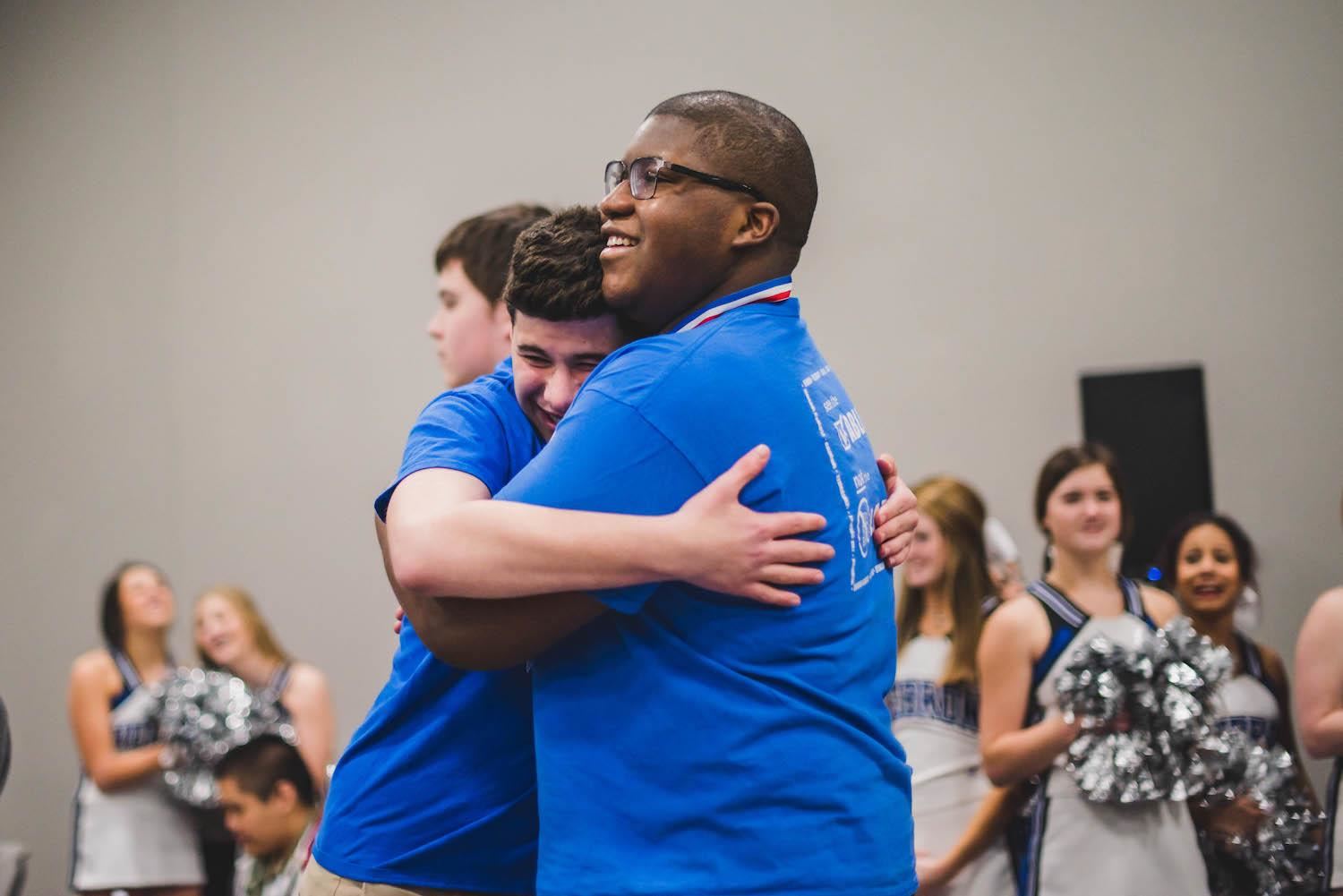 Congratulations to all students for excelling in their activities and making this LISD Job Olympics another success.
Visit the Lewisville ISD Facebook Page to see the full photo album.
---
Lewisville ISD's Special Education department is committed to providing quality programming and services to students with disabilities through collaborative partnerships with parents and staff. Learn more about these supports by checking out LISD.net/SpecialEducation or or visit Best Schools in Texas for more information about joining the Lewisville ISD family.