Return to Headlines
Project SEARCH Makes Connections
It was a quiet morning on the third floor of Lewisville's city hall, but the connections made that day may have resulted in a huge, life-changing difference. The Project SEARCH Job Fair allows Lewisville ISD (LISD) students and local Denton County businesses the chance to meet, greet and make potential employment partnerships for the future.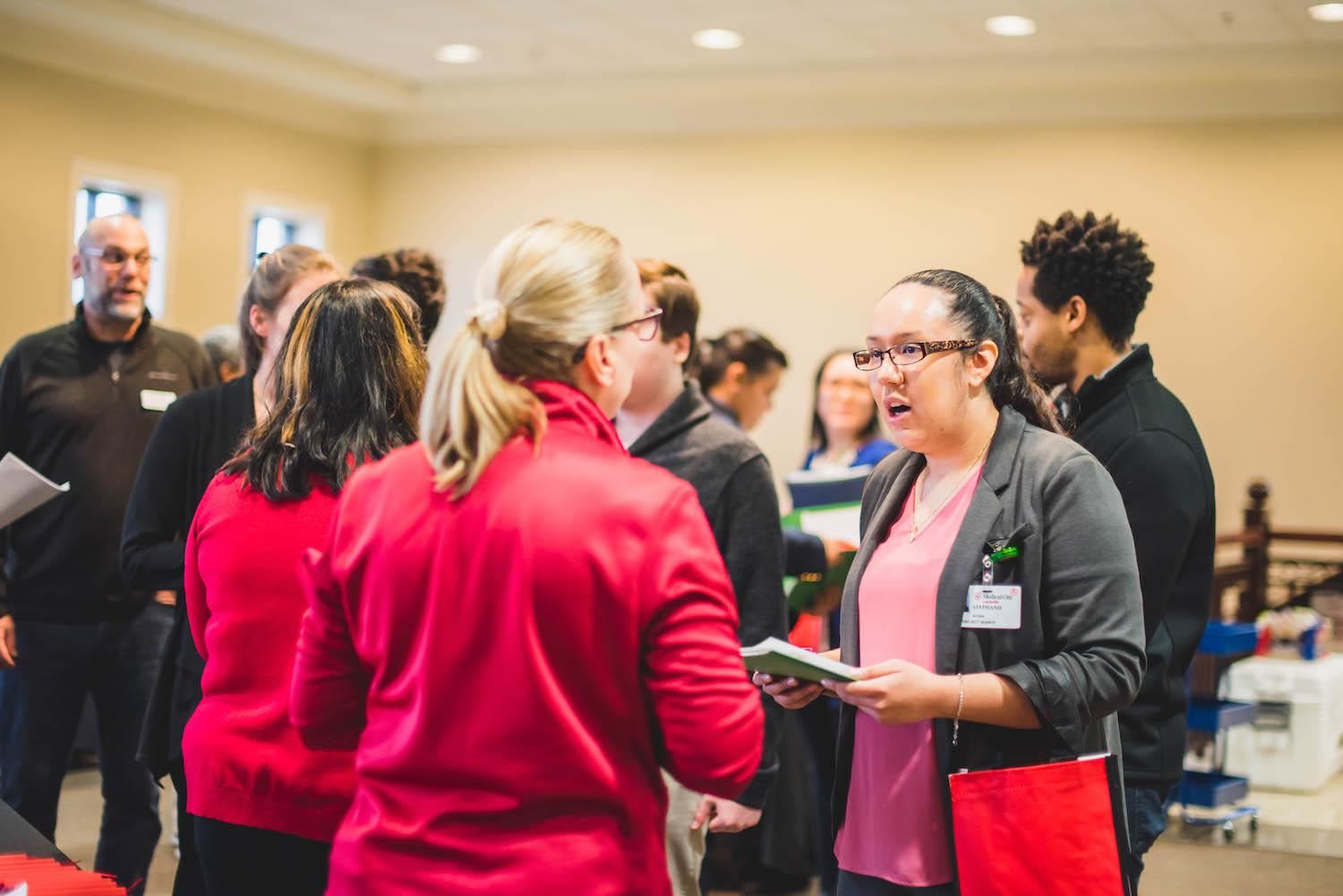 According to their website, Project SEARCH is "a nine-month internship program for LISD students with disabilities who are over age 18 and in their last year of high school eligibility."
"Project SEARCH provides the support necessary for LISD students to successfully transition from a high school student to a successful adult," LISD Transition Specialist Kristin Strange said. "A critical component of the program is the connection to long-term adult employment services through Texas Workforce, so that supports are in place for any future needs when the school district is no longer in the picture."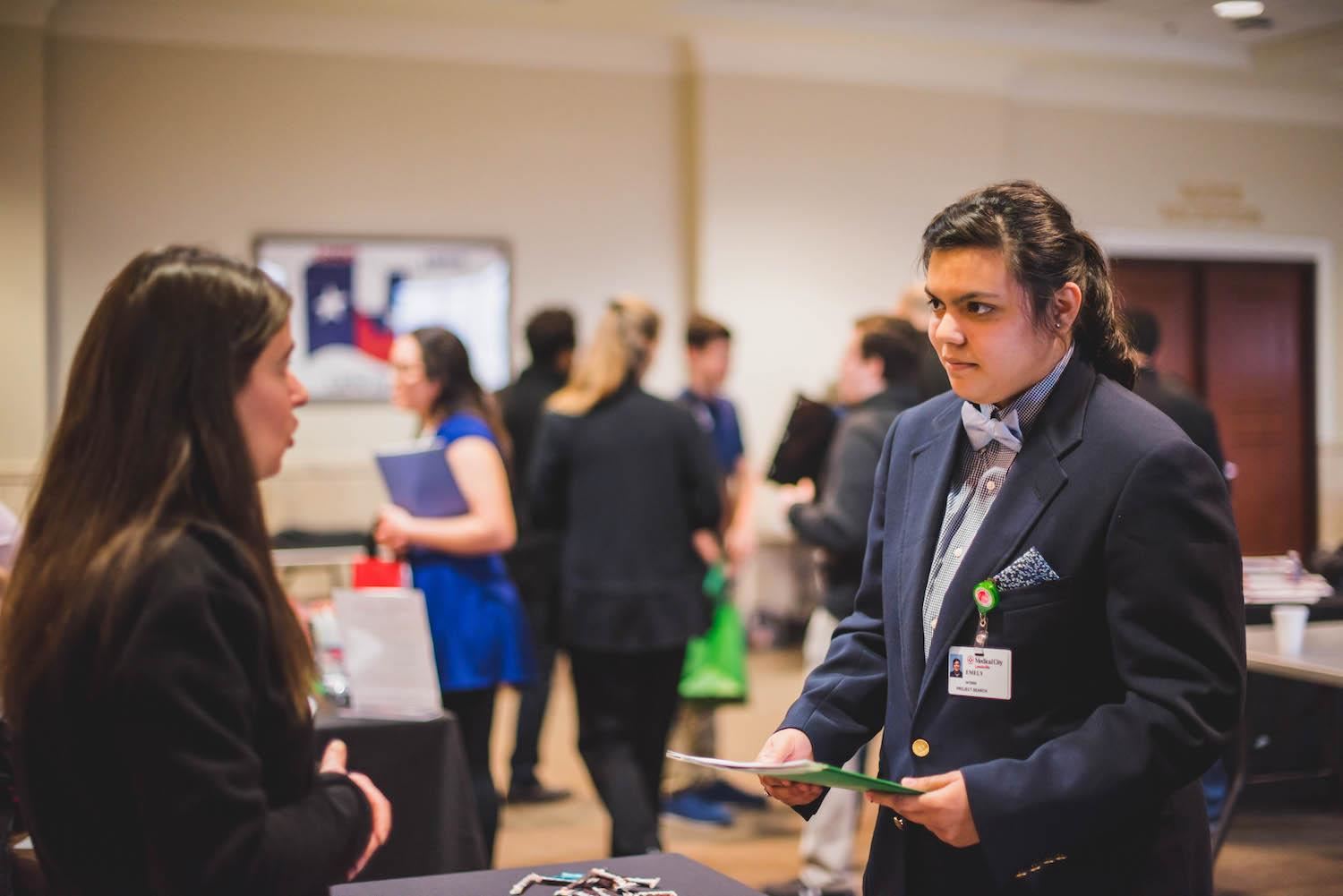 The Project SEARCH Business Advisory Committee sponsored the job fair, which hosted Gaylord Hotels, City of Lewisville, Market Street, WinCo Foods and Michaels.
Prepared with their resumes and a strong handshake, students walked from table to table, meeting potential employers and networking.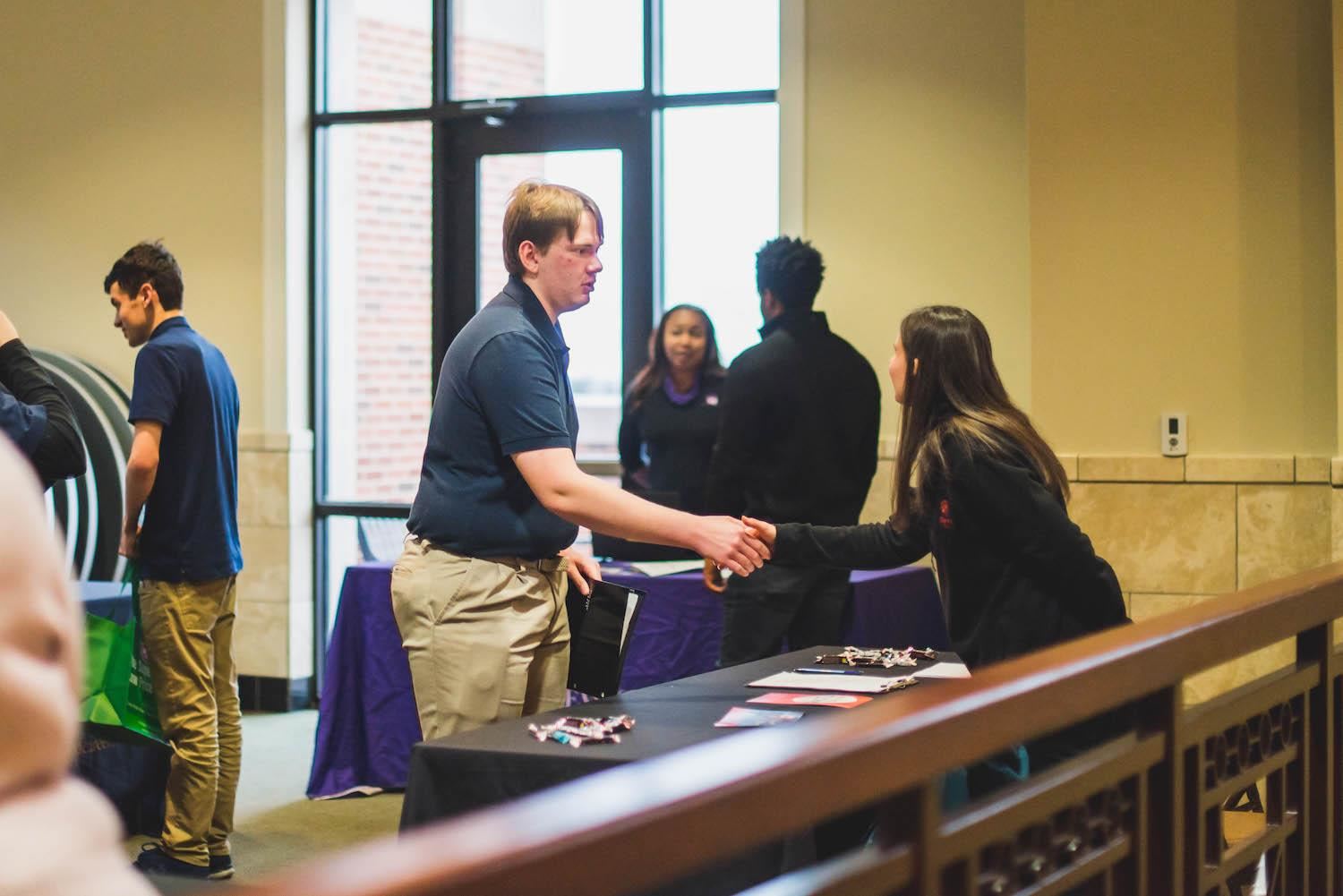 "The Job Fair is important because it gives the student a chance to market themselves and answer questions about their capabilities," said Project SEARCH Instructor at Medical City Lewisville Laurie Yonkers. "It exposes them to different people and businesses. It gives them a look at how the real world operates and how to interact with others. It helps them to learn more about different types of positions and what tasks are involved."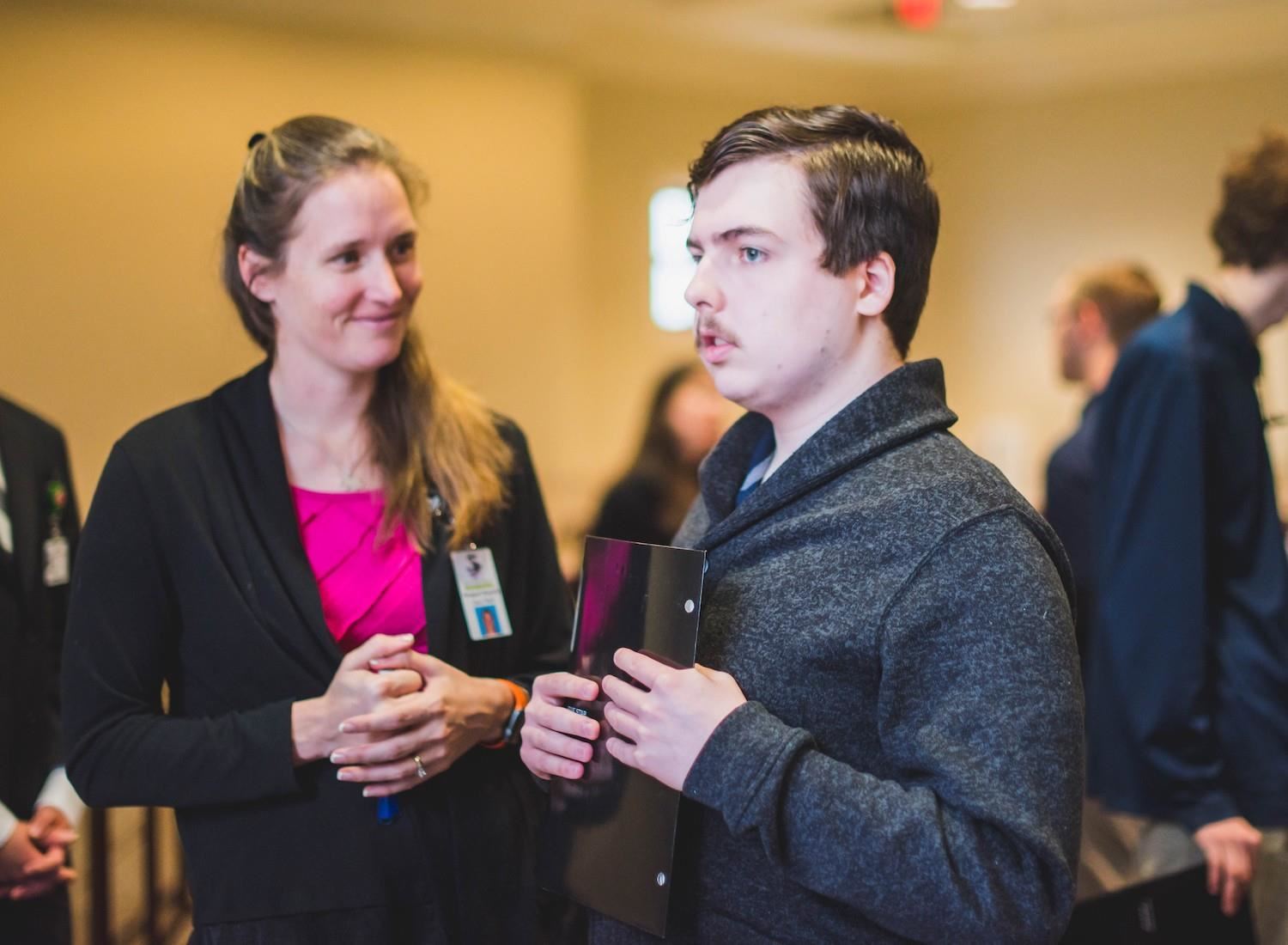 Project SEARCH Instructor at City of Lewisville Amy Clark agrees that this gives students the opportunity to look beyond only a few employers and really see what's possible for them.
"When the students get to participate in the job fair it gives them the chance to ask questions about the jobs prior to applying to truly know what they would be getting into," Clark said. "It also helps to open their eyes and to broaden their search. Many times they will get tunnel vision and only want a particular type of job and a particular location. Allowing the students to talk to a diverse group of employers at the job fair helps them to see all of the different options that are truly out there for them."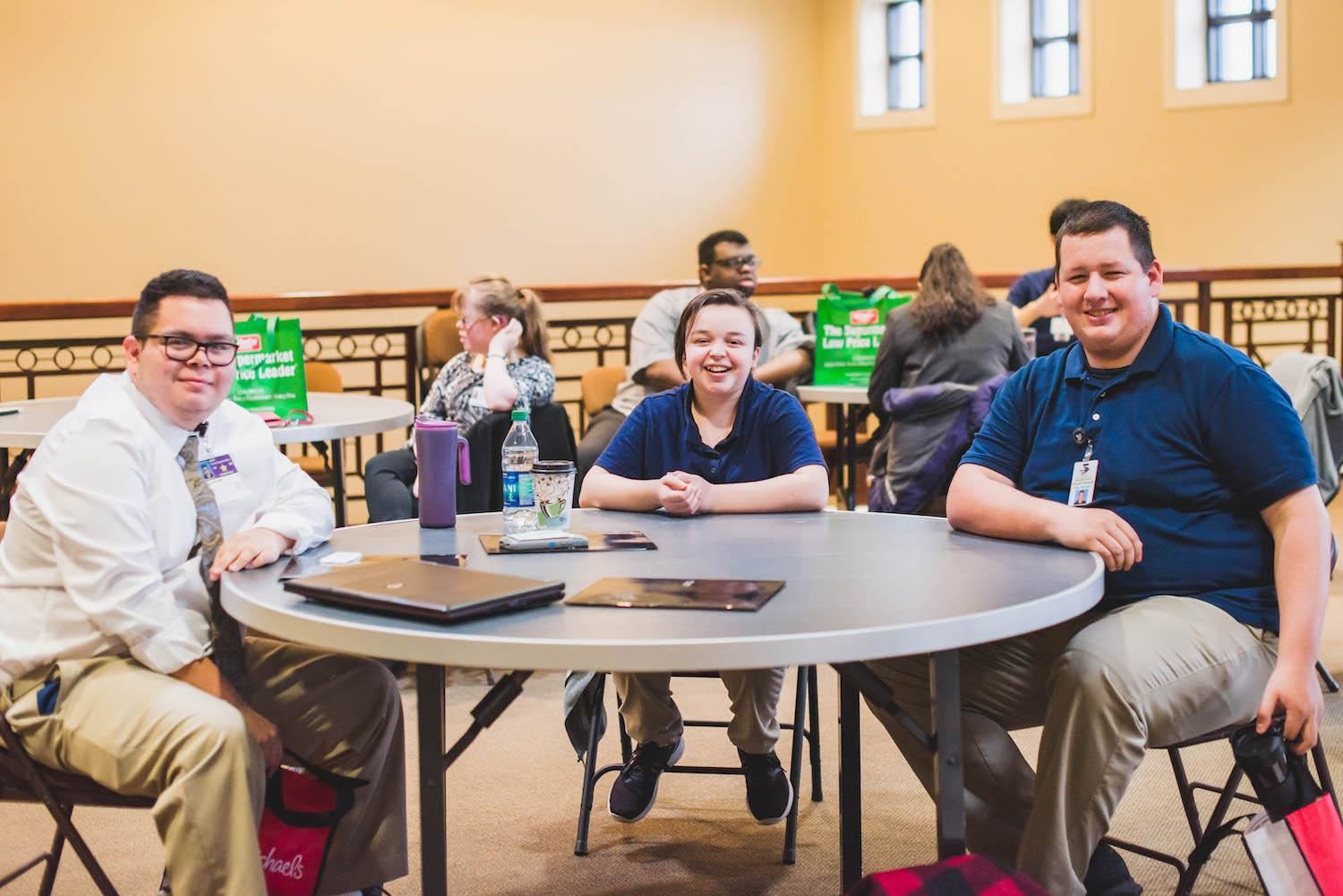 After the job fair, students had a lot of great things to say about their experience such as, "There are a lot of job opportunities and different positions;" "I get to talk to people and learn what is out there;" "I like to make handshakes and make eye contact; and "I like handing out my resume."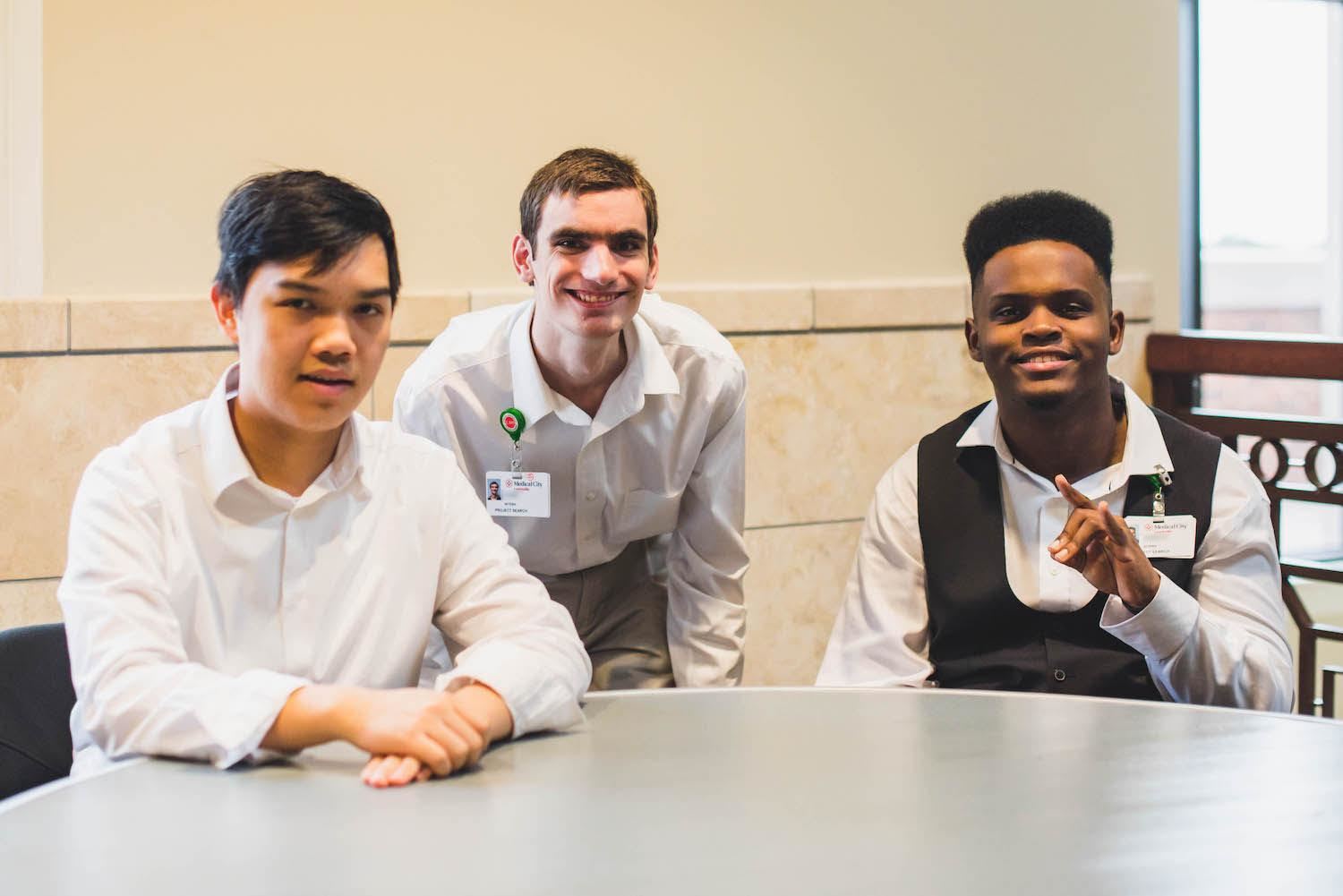 Once the student-portion of the fair was complete, businesses stayed for a workplace diversity seminar.
"In the seminar, we talked about a wide variety of things, but really gave the employers the opportunity to ask questions about what they can do to help our population of students be successful in their companies," Clark said. "We explained the correct language to use, or not use, as well as helpful ways to communicate with our students."
Through these discussions, instructors learned that many of these companies are taking and using these techniques with all their employees, not just those with special needs.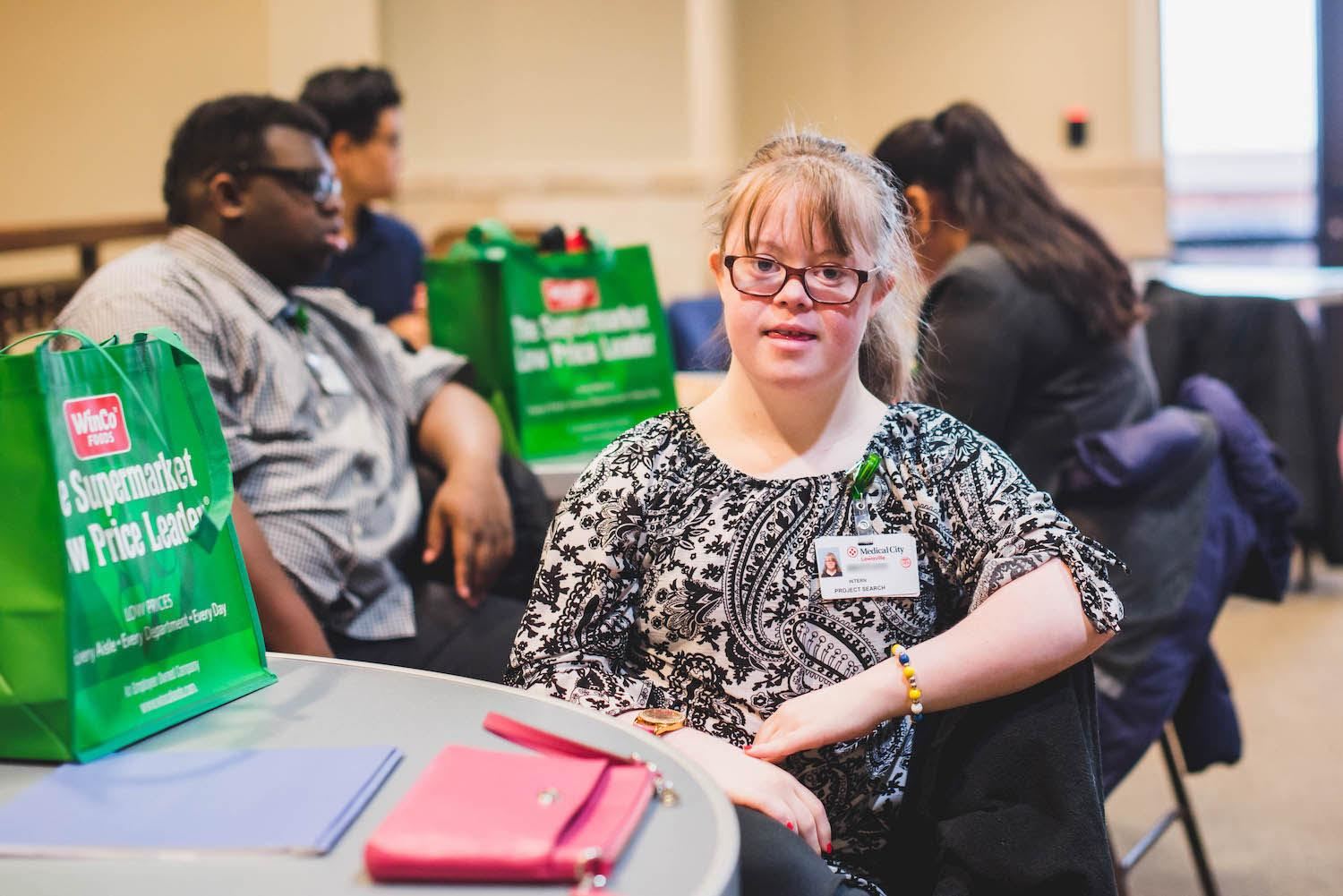 With an opportunity like the job fair, along with being set up with an internship through Project SEARCH, these students are on their way to even more success.
"Project SEARCH helps students with disabilities gain job skills and acquire gainful employment," Yonkers said. "It also helps the students gain independence, confidence, growth and responsibility."
---
Big thanks to the current Business Advisory Committee members who helped make events like the job fair possible: Ron Crockett and Monica Odom of WinCo Foods, Gay Yarnell of the Lewisville Library, Julia Barks of DATCU, Ann Pape Wilson of Communities in Schools of North Texas, Mike Ball of Lewisville ISD, Angie Cox of Allegiance Title Company, Kronda Thimesch of Lewisville ISD, Tamara Brooks-City of Lewisville, Valarie Cornelius of the Gaylord Texan, Daphne Riddle of North Central Texas College (NCTC), Lucy Gafford of the University of North Texas (UNT) and Michelle Collier of Cornerstone Staffing.