Return to Headlines
Celebrating "You-Nique" Students at Bridlewood STEM Academy
When this unprecedented school year began, Robin O'Bier, music specialist at Lewisville ISD STEM Academy at Bridlewood Elementary, knew it would be a year like never before. Due to health and safety precautions, she began the school year taking a music cart to each classroom, instead of students coming by to see her. Like all LISD educators and staff who have had to adapt this year, O'Bier did what was ultimately best for her students.
"The year has been physically different for our elementary music students in LISD," O'Bier said. "Regardless of the location that students are learning music, my purpose and 'why' for teaching is to bring joy, inspiring a love for music, through engaged fun learning, for all students."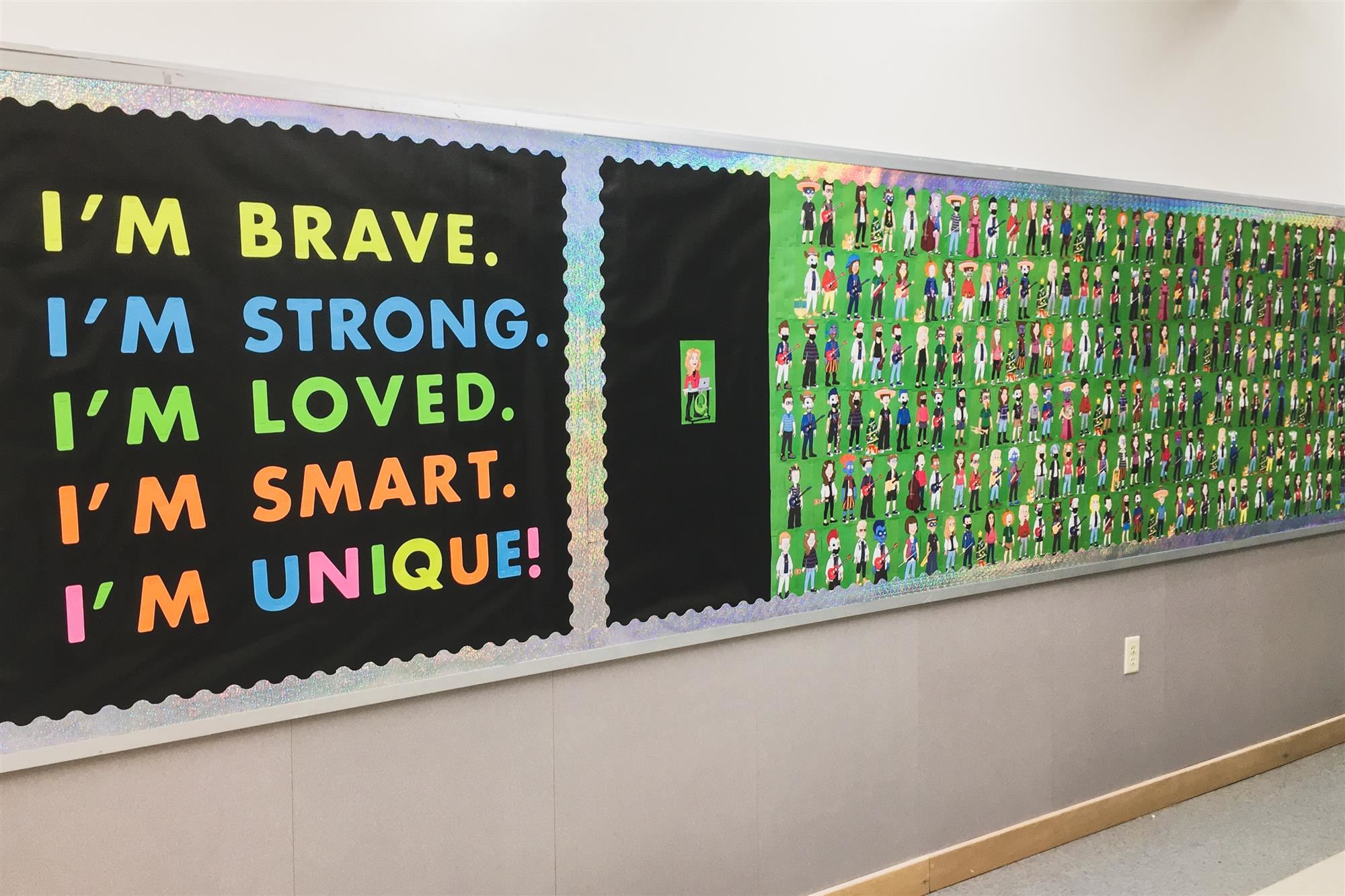 Beyond the physical differences, O'Bier also knew the emotional differences this year may bring with many families going through new challenges. This is where QuaverMusic comes in.
"The mental strain the pandemic has had on our students makes it even more crucial to embed social-emotional learning into as many different subjects that we can, to build a bridge from trauma, to trust, to a motivated learner," she said. "QuaverMusic is our online district textbook curriculum for elementary music that brings seriously fun teaching and learning to the music classroom. Not only are all of the state and national standards incorporated, but it is done in a fun and engaging way."
QuaverMusic offers a learning tool specifically for social-emotional learning, which O'Bier utilized within the first few weeks of school, when students were at home, learning remotely.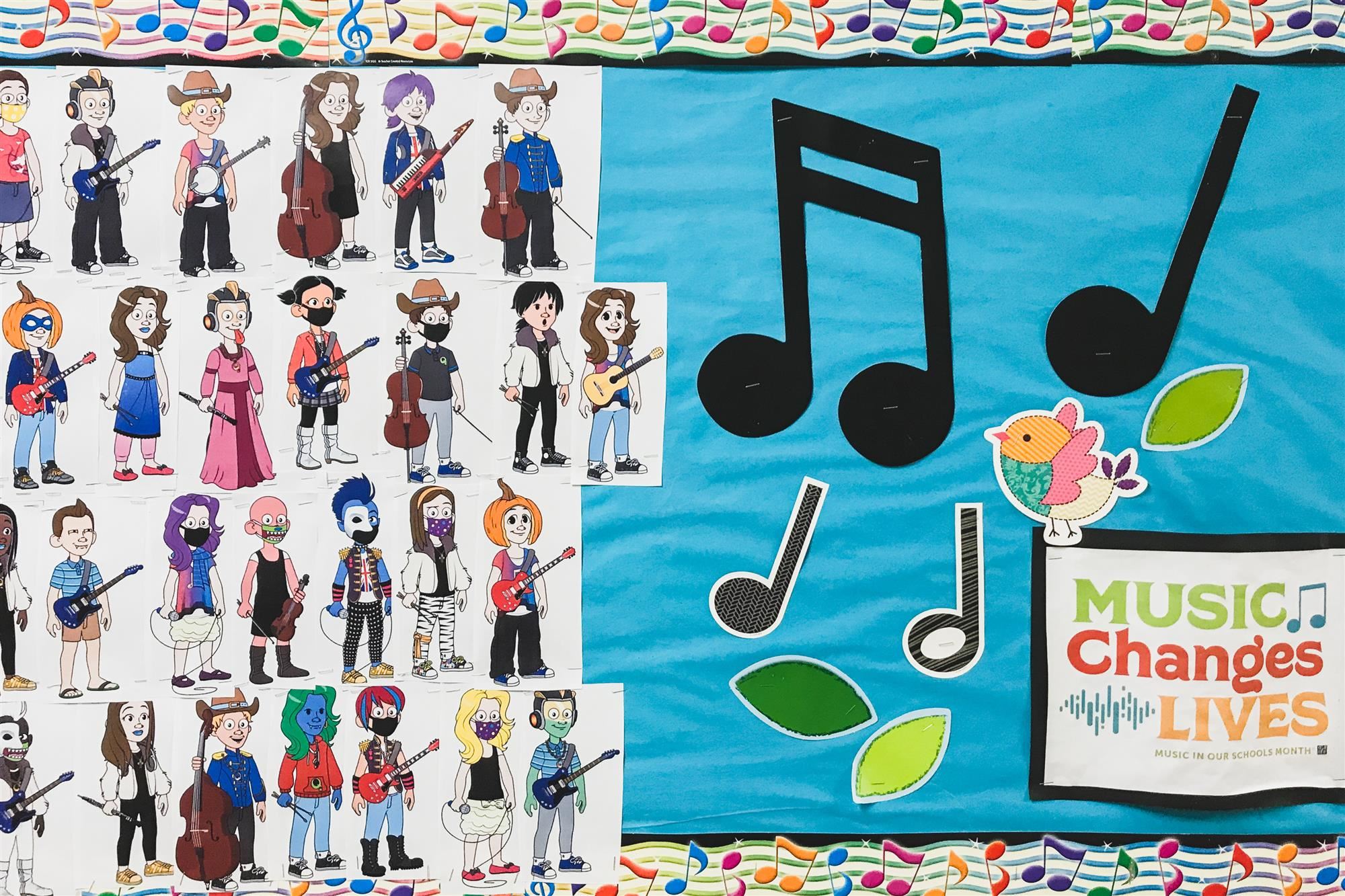 "Students had a lesson I sent them through their Quaver account that featured the song, 'You-Nique' from QuaverMusic," O'Bier said. "Students then sang this song again when we came back to in-person learning. Each student was able to reflect on the words in the song, 'I'm brave. I'm strong. I'm loved. I'm smart. I'm unique! And there's no one else in the whole wide world exactly like me.'"
For the students, they each took away a powerful meaning to each lyric of the song.
"Through the song, I was reminded that I can be confident, when I need something, to not be afraid, but to be brave," second-grader Aiden Hunt said.
"The song helps me to just be myself and not care about anything negative anyone says about me," second-grader Hunter Francis added. "The song helps me to be proud of who I am."
For second-grader Clara Henry, the song inspired her to have the courage to achieve her dreams.
"The song reminds me that I can be whatever I want," Henry said. "I can believe in myself, and achieve all my goals. One of my goals is to be a famous singer one day."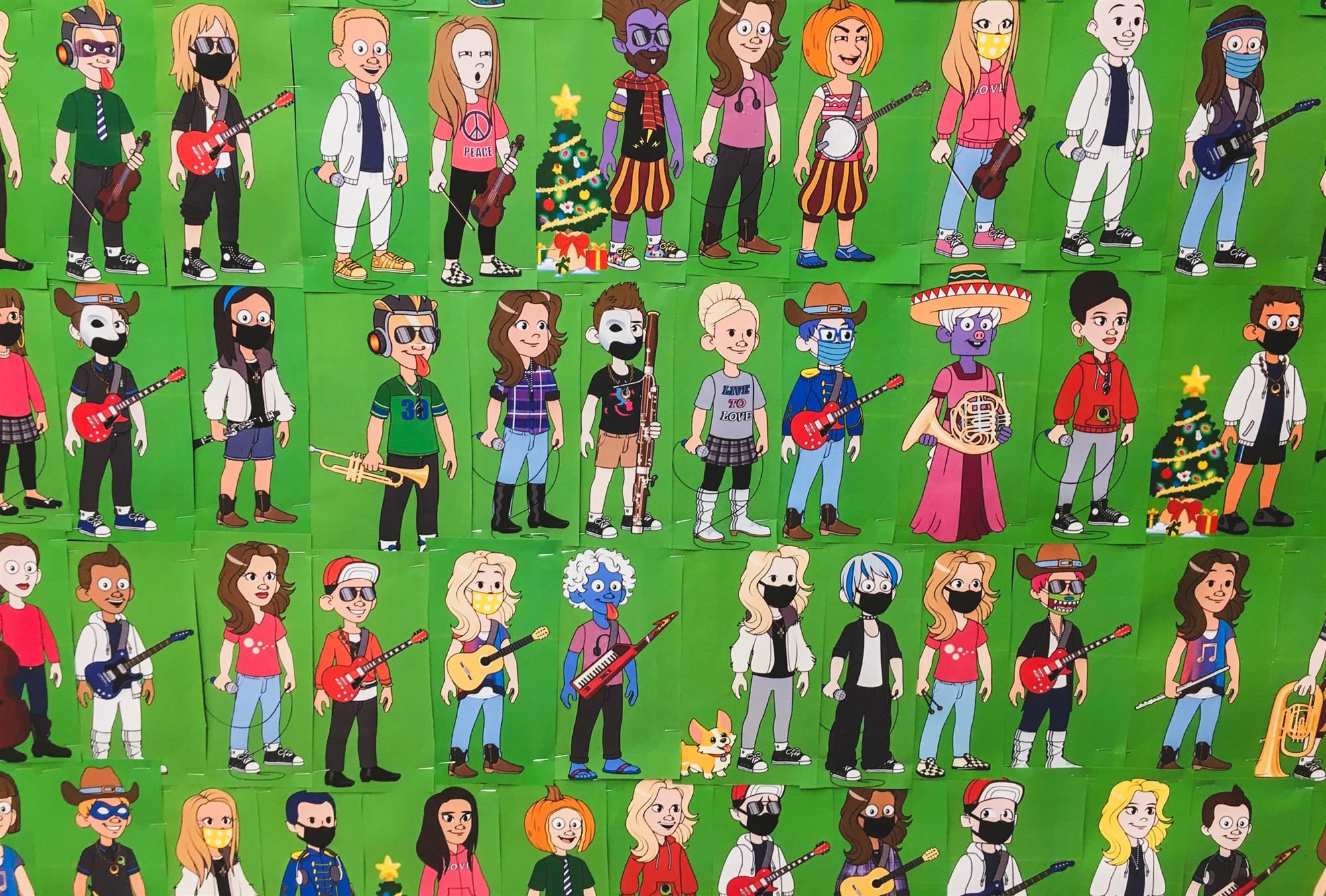 As part of the lesson, students, both in-person and virtual, created an avatar to represent themselves.
"Their instructions were to make their avatar 'unique,'" O'Bier said. "As the song 'You-Nique' states, 'Every feature on your face, your ears, your eyes, your nose, your teeth are as perfect as can be.' Students were then able to design their avatars by changing those features mentioned in the song, even their clothing, their favorite instrument, and their hair color."
The uniqueness of the Bridlewood student body was apparent when O'Bier printed the avatars and displayed them all together for the whole school to see.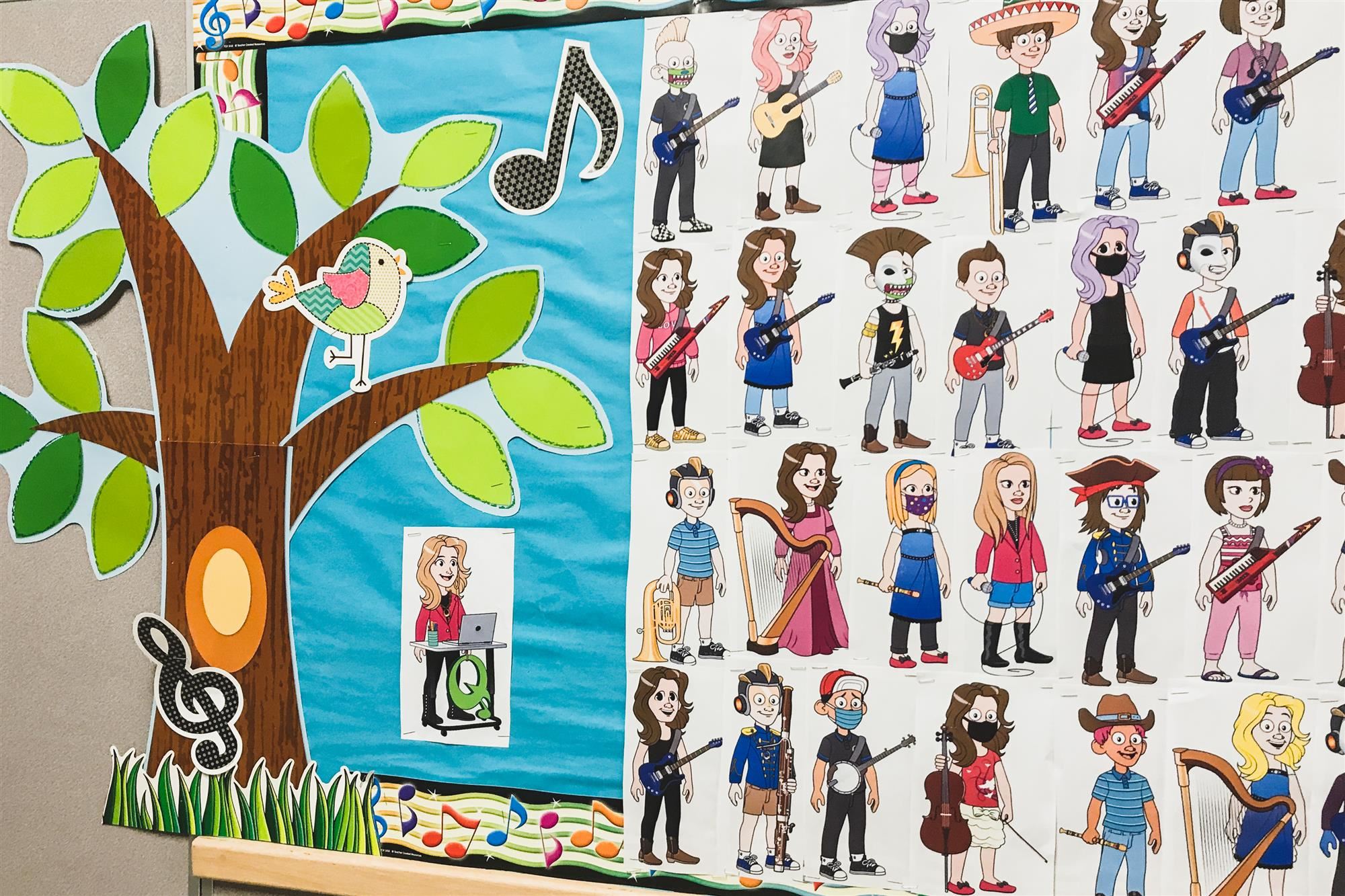 "I like that all the avatars we created were not the same," fifth-grader Abby Clark said. "Not just one skin tone, not just one hair color, and not even just one eye color. There are no two avatars the same, just like there are no two people the same. We are all special in our own way. We are 'unique.'"
Fifth-grader Connor Webb agreed.
"I like that all third, fourth and fifth-grade avatars are all mixed together like a big family, just like the whole world is diverse and different," Webb said. "Even identical twins that may seem the same, have different likes and dislikes."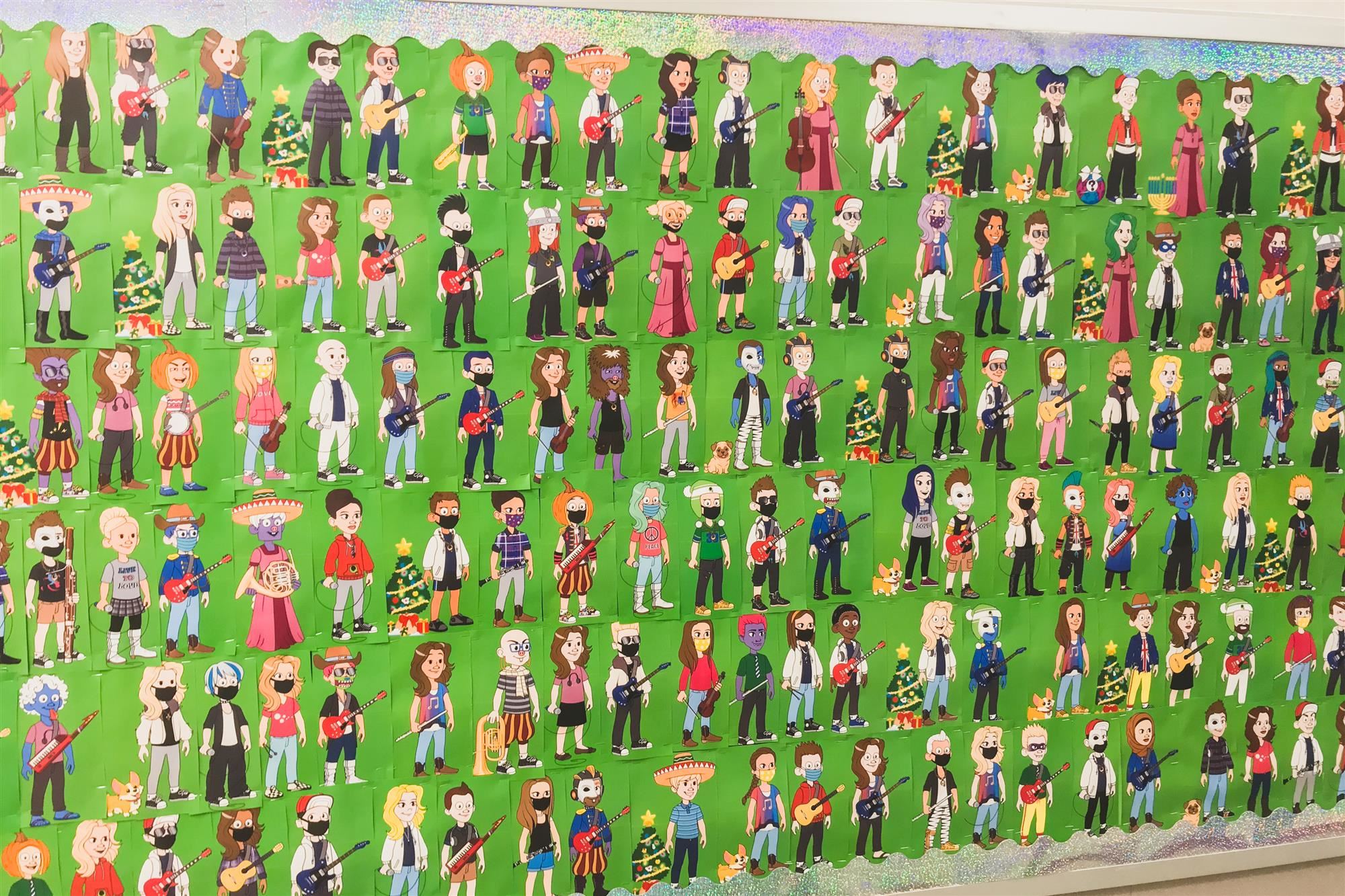 Through these lessons, O'Bier sees students learning both self-confidence and awareness for others around them.
"Respect for one another and valuing our differences is, as the song says, what the 'world is waiting on, only you can make the choice,'" O'Bier said. "Although this song and activity does give students more confidence in themselves through self-awareness, they are also learning to show empathy for others with social awareness in getting to enjoy all the avatars displayed together with all the different instruments and amazing choices students have made to represent themselves."
For the campus, this project has been a welcomed addition to the social-emotional learning focus already being implemented.
"The QuaverMusic lessons Ms. O'Bier has implemented for our students has been a fantastic complement to our implementation of the school-wide Second Step [social-emotional learning] curriculum," Bridlewood school counselor Krystal Kuban said. "Bridlewood staff and community believe social-emotional learning is a cornerstone in educating a child. I love that they are receiving this type of instruction embedded in the arts."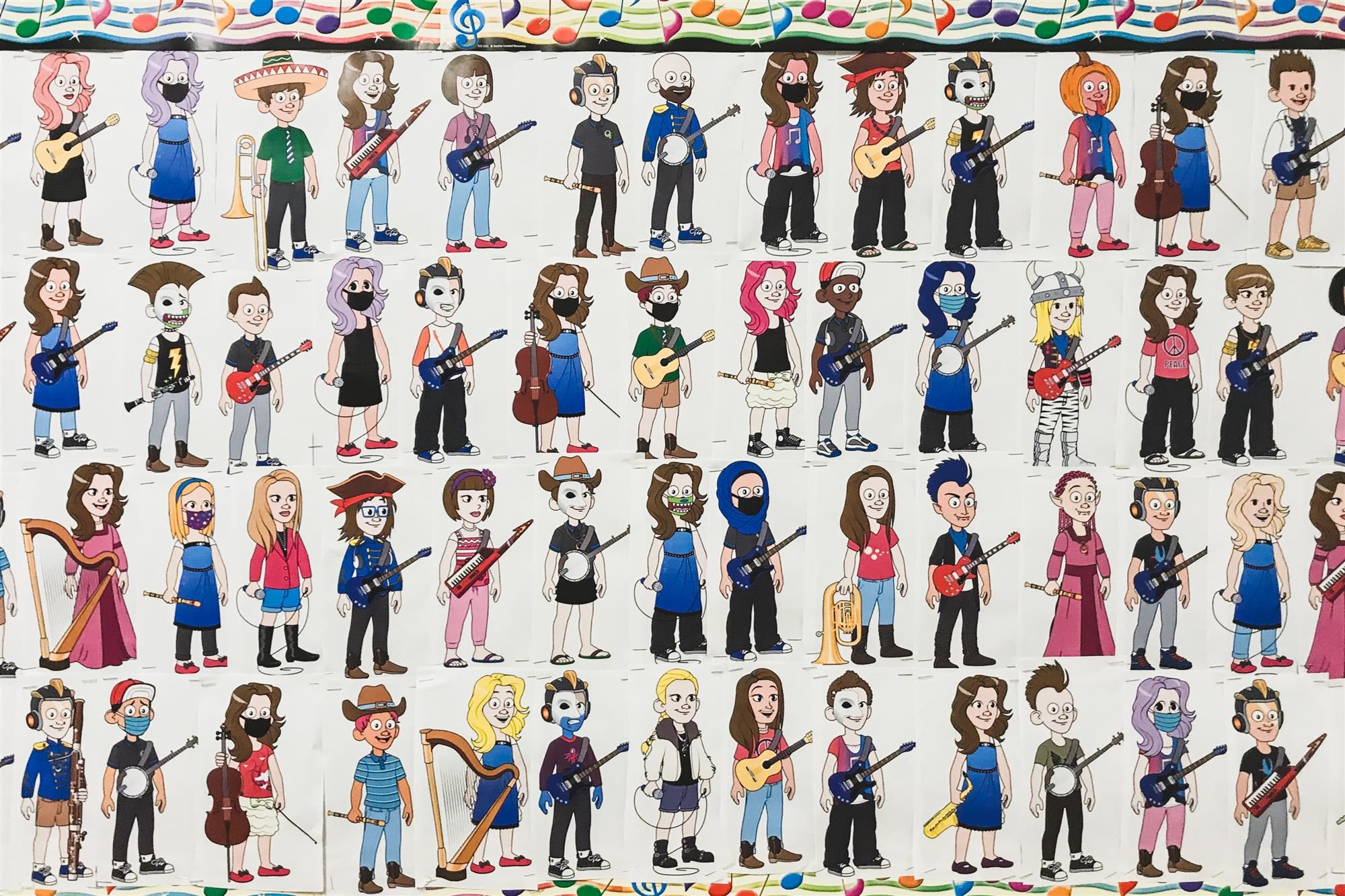 Moving forward, O'Bier hopes through this project and the music, her students can remember this year as one they overcame obstacles.
"All of our students have been, like the song says, 'brave and strong' this year; in-person masking up or virtually learning from home," O'Bier said. "When students feel valued and cared for, they are happier and achieve more academically. I want students to feel loved when they come to music. I want them to feel smart and confident, and that they can achieve anything they set their mind to do."
---
LISD STEM Academy at Bridlewood Elementary is a Flower Mound, Texas elementary school serving Kindergarten through 5th grade in the Lewisville Independent School District. Follow Bridlewood on Facebook and Twitter. Join the Lewisville ISD family by enrolling today, or visit Best Schools in Texas to learn more.