Return to Headlines
VIDEO | It's a Be-YOU-tiful Day at Briarhill Middle School
School counselors host luncheon to encourage and empower female students.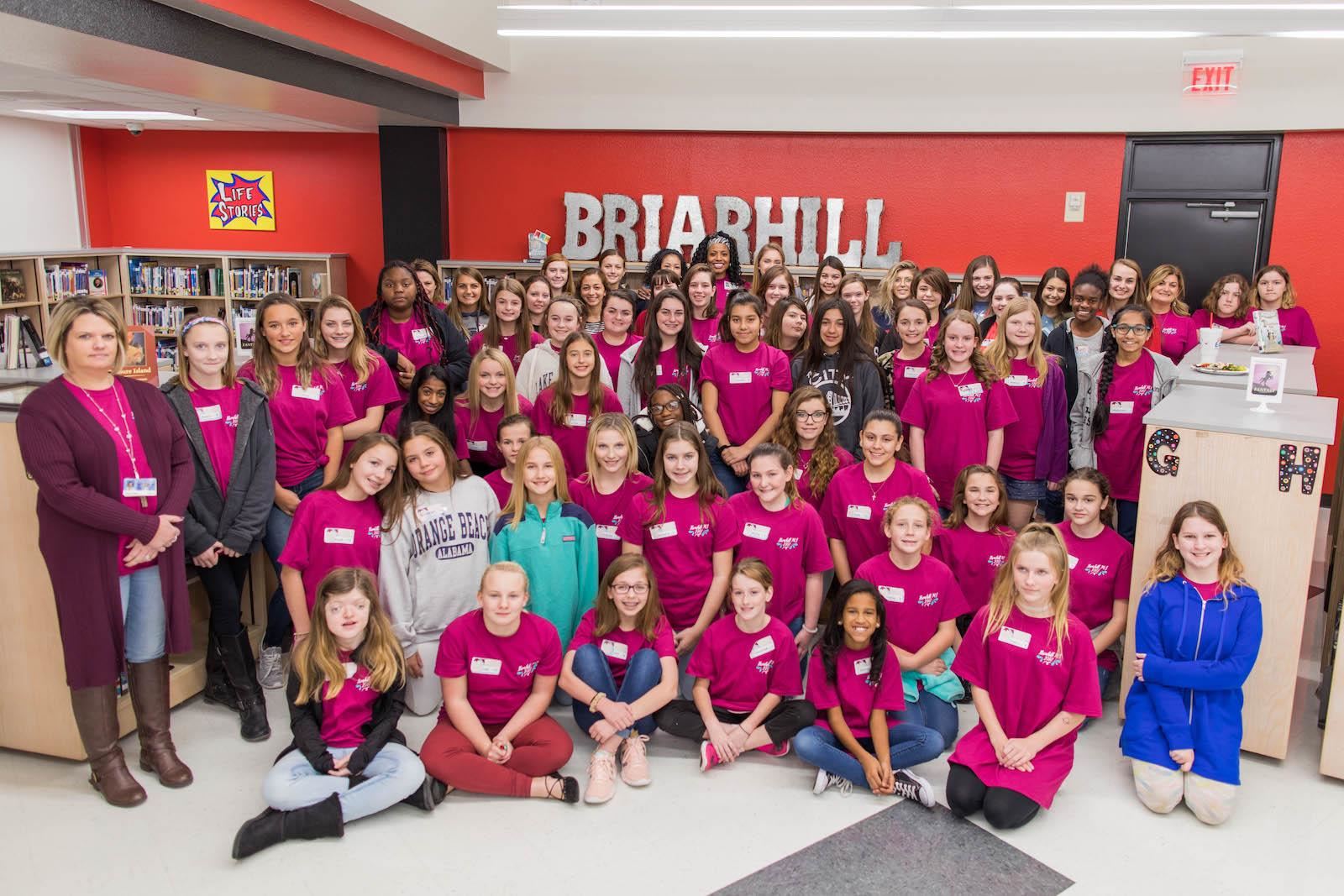 Dec. 17, 2018 — It wasn't a typical day in the Briarhill Middle School (BMS) library. On this particular day, tables were adorned with table cloths, flowers, and inspirational quotes. Near the bay of windows, was a delectable spread of refreshments, including a catered buffet.

The occasion? BMS' Second Annual Be-You-tiful Luncheon — an event hosted by school counselors who invite former female students, now Marcus High School (MHS) students, to eat lunch and spend time getting to know BMS female students.

"The purpose of this luncheon is to encourage and empower our girls so they know they are Be-YOU-tiful inside and out," BMS Counselor Amy Henderson said.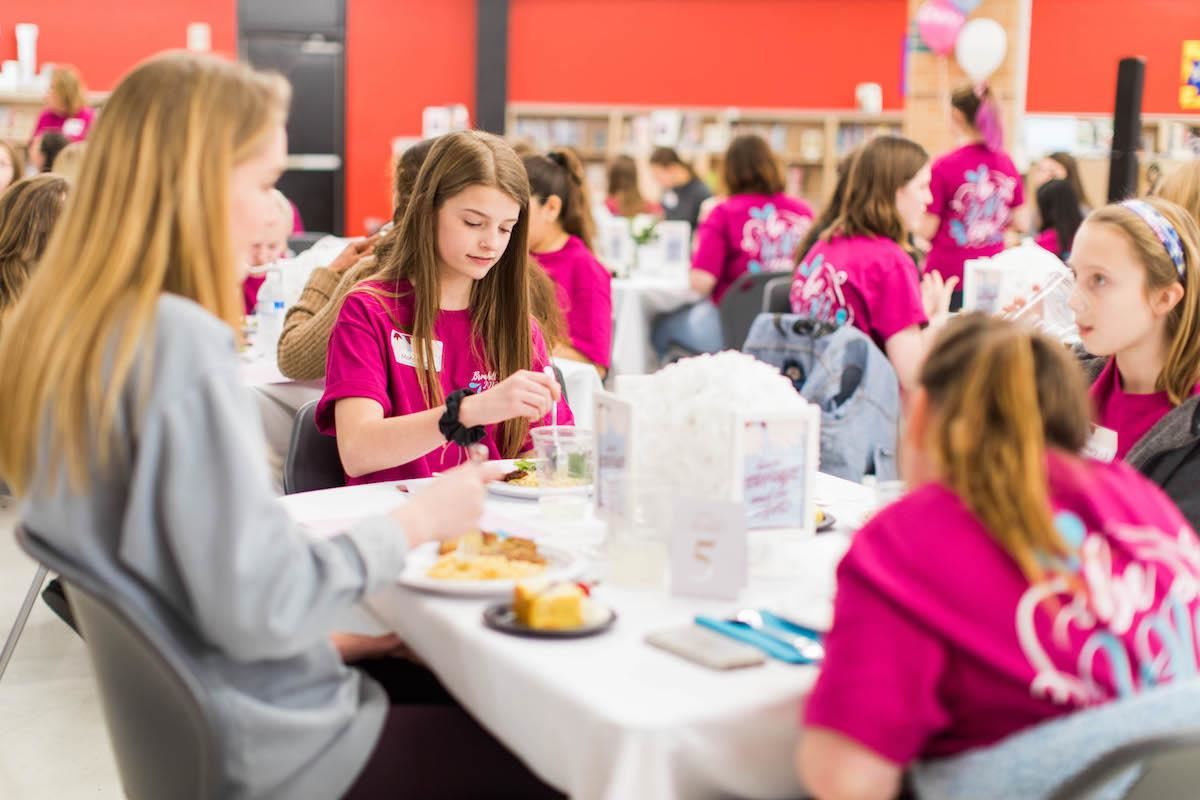 After students and guests were treated to the delicious food and refreshments donated by Salerno's Restaurant and Chick-fil-A, they had the opportunity to hear an inspiring message from United States Olympic Team Member Pam Dukes, who threw the shot put in the 1992 Summer Games in Barcelona, Spain. To make the event more colorful, Independent Bank donated pink "Be-YOU-tiful" T-shirts for all to wear.

"I loved today," MHS senior Emily Horton said. "I thought it was a great, encouraging experience for the girls to see older girls and women in different stages of life. It also shows the Briarhill girls how they can inspire younger generations when they grow up."

The day left a positive impression on BMS students.

"Today made me feel special and more inspired," seventh-grader Zuheidy Noriega said. "My MHS table leader and I realized we actually have a lot in common. She told us about high school and said to study a lot."

After reflecting about the day, Henderson shared, "I believe our girls are already more confident, strong and motivated. Several of them told me they will never forget this day!"
---
Briarhill Middle School is a Highland Village, Texas middle school in the Lewisville Independent School District. Follow Briarhill on Facebook and Twitter to see more student experiences throughout the school year or visit LISD.net for more information about our district.