Return to Headlines
Focus on the Future Students Bake Treats for Four-Legged Friends
Students bake dog treats for gifts this holiday season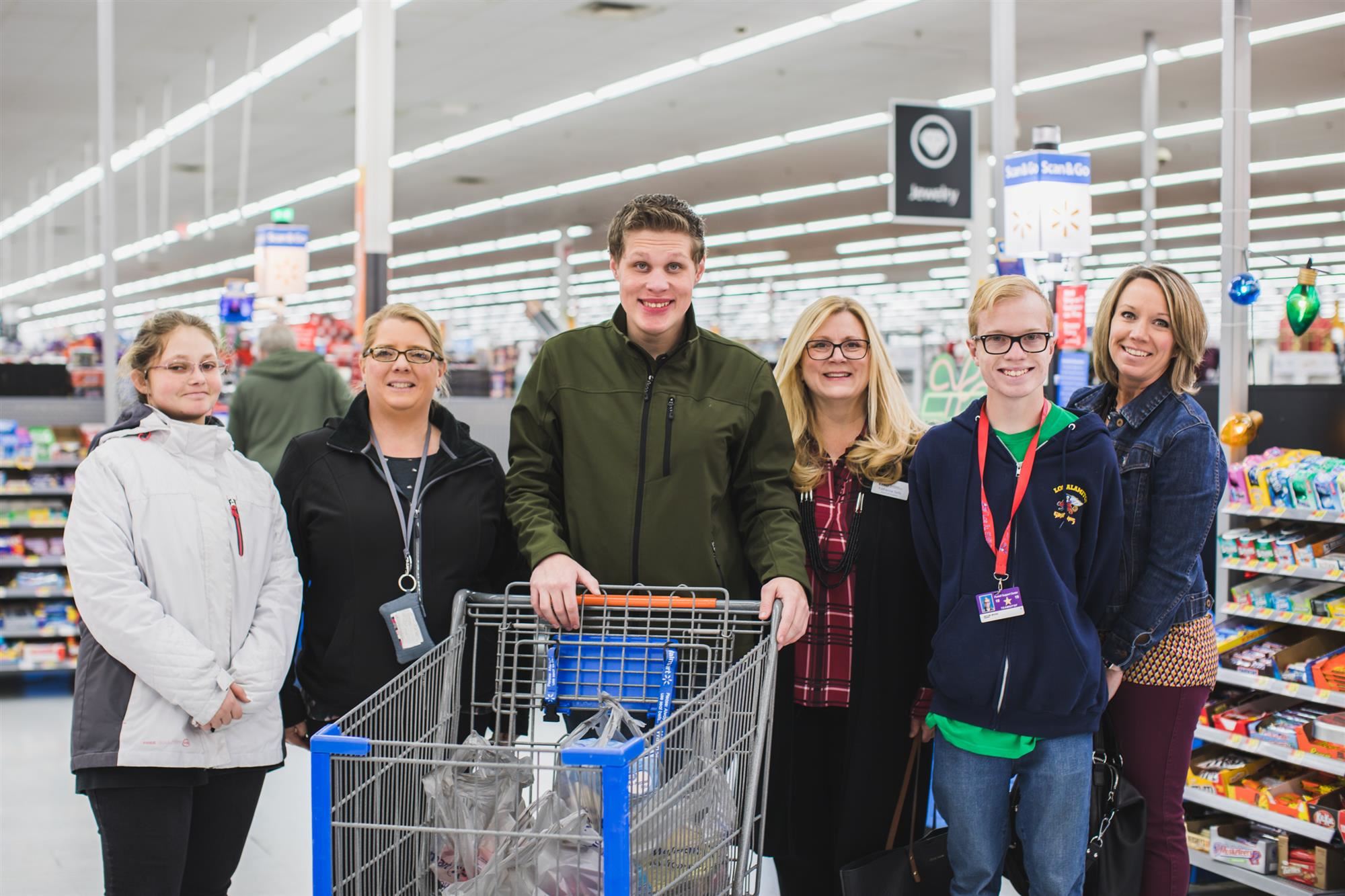 Dec. 17, 2018 — Nearly nine years ago, Lewisville ISD Focus on the Future (FOF) students began baking dog treats for Starfish Creations, a business model created by FOF students. A program within LISD's Special Education department, FOF strives to help students transition into the adult world through various activities and opportunities.
"Baking dog treats began as a task for students with a need for sensory input and as a task that could engage their hands in a productive task," FOF lead teacher Karrie Barnes said. "It's also a process that allows students to practice hygiene goals before producing food for human consumption."
There are many steps to baking dog treats, including gathering the necessary supplies, measuring and mixing ingredients, rolling and cutting out the dough, packaging and selling the treats. According to Barnes, every student can be involved in the process.
"While completing all of these tasks, they are applying skills from our Essentials for Living curriculum," Barnes said. "This includes following directions, taking turns, asking for more work when finished, making requests and more."
Typically, the dog treats are sold at Starfish Creations' eatery, Starfish Café as well as at LISD campuses when FOF is scheduled for a sales event for campus staff. Recently, students had the opportunity to bake dog treats for a different reason. LISD Board of Trustees Secretary Katherine Sells, a frequent visitor at Starfish Café, always purchases treats for her pets upon checkout. For the holidays, Sells wanted to give FOF dog treats as a gift for her friends' pets.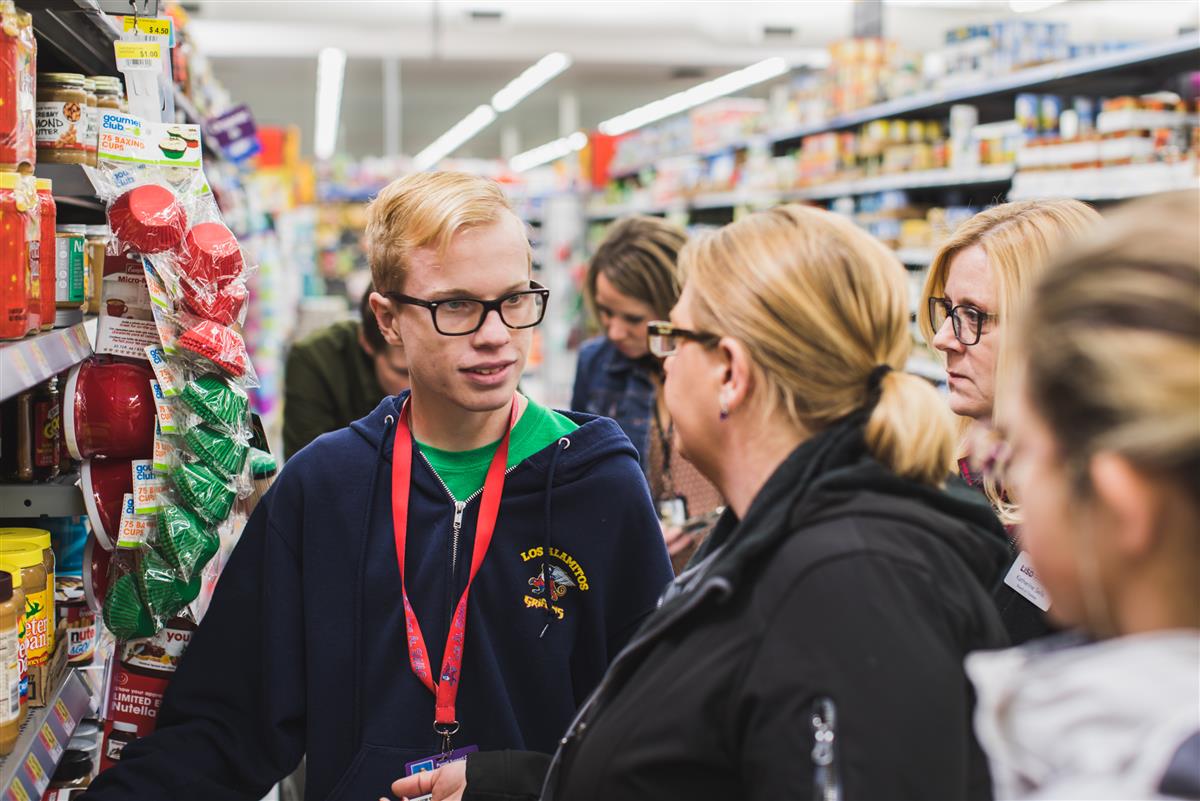 "I have always loved supporting Focus on the Future by purchasing the items they have for sale at Starfish Café," Sells said. "Having two dogs, it was a perfect way to support our program while providing a unique treat for our furbabies."
She added, "My grandmother was a pioneer in Oklahoma, advocating for the rights of students with unique opportunities such as those in our Focus in the Future program. She truly instilled in me a love and a determination to support these students from a very early age. Even as a young child, I could see her vision. I like to think that my support is just a continuation of her legacy and hopefully one that I can pass to my future generations also."
With plans to gift several dozens of these treats, on Dec. 5, Sells joined FOF students at the Walmart Supercenter on Main Street in Lewisville to purchase just enough ingredients and gift bags. Grocery trips are another important activity FOF students participate in.
"Students enjoy being in the community and learning to be more independent," Barnes said. "They can practice their individual goals while developing meaningful skills such as safety in the community, problem solving, locating ingredients in the store, comparing prices, staying within a budget, making purchases and communicating with store associates."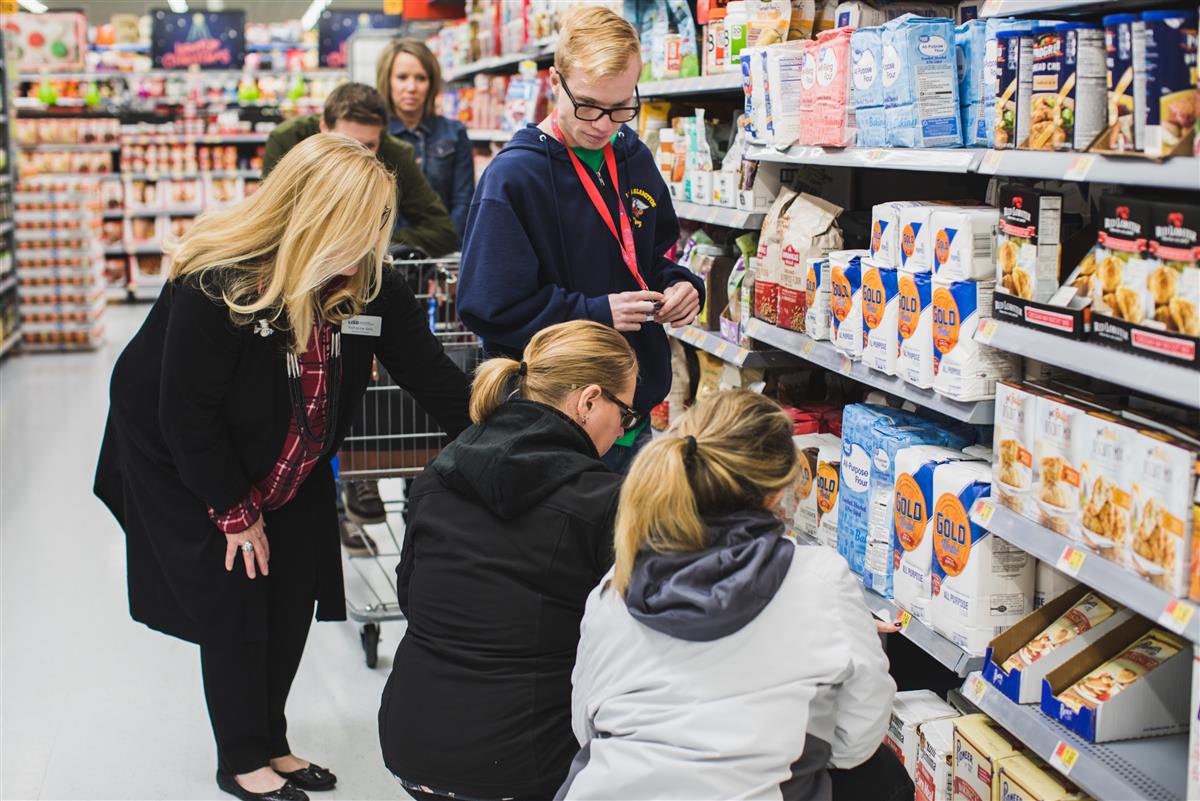 For Sells, accompanying the students on the shopping trip was a rewarding experience.
"It was a joy," Sells said. "I was so impressed at their ability to find the items, compare the selections based on size and price and then they were instructing me in the process of checking out. It was truly my best 'gift' of this season, a memory I will never forget."
Barnes said FOF is grateful for the support of LISD leadership and said their support helps make the program a successful experience for students receiving transition services.
"They support special education students by volunteering and participating in multiple events, including Starfish Café, purchasing Starfish Creations products, Job Olympics, and campus Grand Ball ceremonies each year," Barnes said. "The support of LISD leadership also encourages community engagement with our students."
However, more than anything, FOF students simply enjoy being a part of something that positively contributes to the community, like baking dog treats.
"I really enjoy mixing (for the dog treats)," said Nadine Janse Van Rensburg, one of the students who joined in on the shopping trip, "but the best reward is the final product and seeing what I've created."


---
See more photos from the shopping adventure here.