Return to Headlines
VIDEO | District Opens STEM Academy at Memorial Elementary
Lewisville ISD STEM Academy at Memorial Elementary celebrated its opening as a STEM Academy with an official ribbon-cutting ceremony held on Thursday, Oct. 28, 2021.
"The first few months of school have been exciting here at Memorial, and we have had so much fun seeing our Memorial Mavericks explore different ways of learning in our new STEM environment," Memorial Principal Stephanie Lawson said. "We are honored to be a part of this journey with LISD, and I am so thankful for our Memorial staff, families' and students' commitment to prepare for this year. Together, we made a dream become a reality."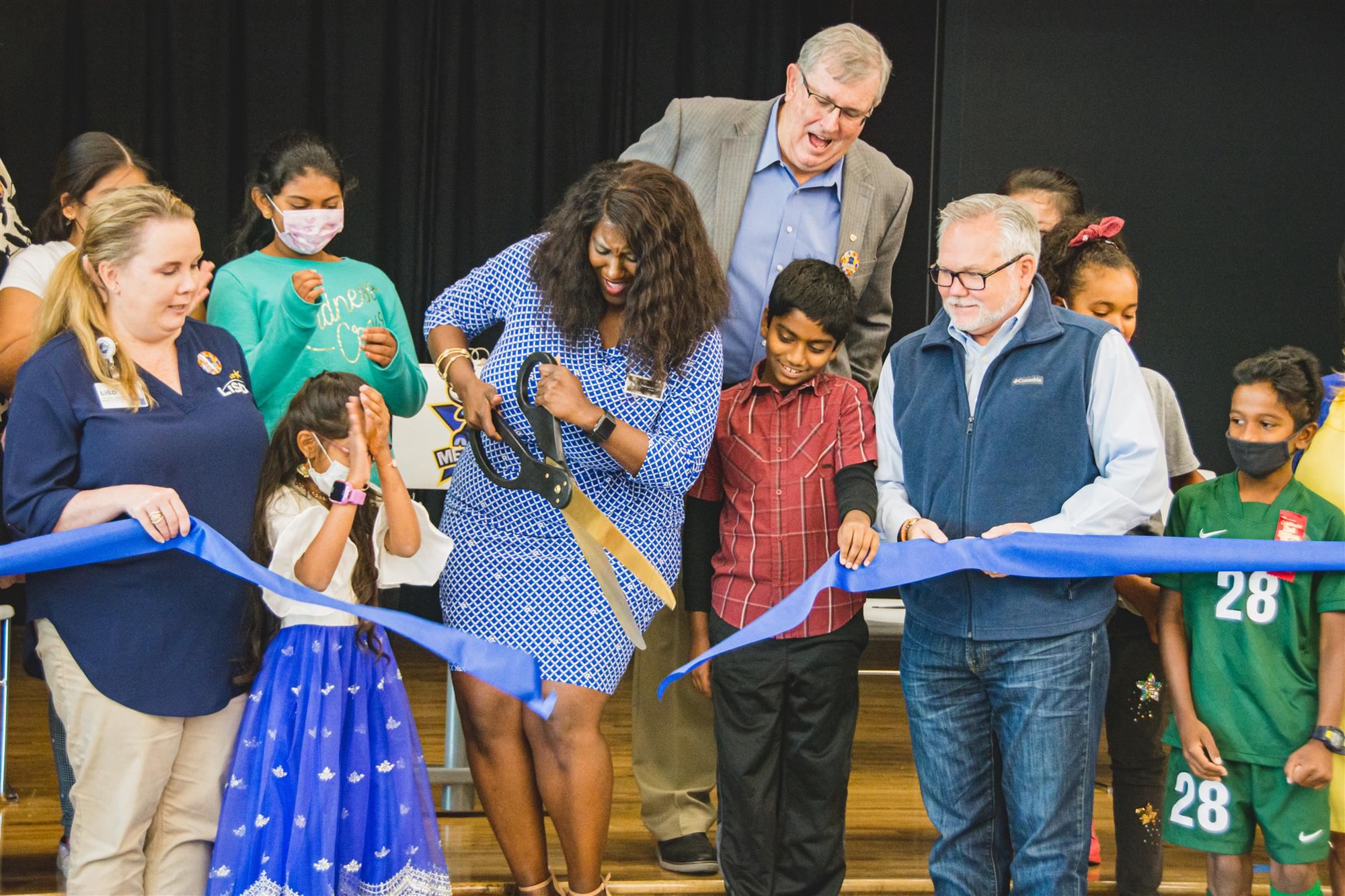 Lewisville ISD voters passed a bond referendum in 2017, with nearly 63 percent of voters in favor of the bond. Included in the bond package was Memorial Elementary, located on the east side of the district off Josey Lane.
The event featured the presentation of colors from JROTC members at Hebron and The Colony High Schools and the National Anthem was performed by Lawson's brother, Shawn. The Pledge of Allegiance was led by Kindness Ambassador Asmitha Ramakuri and The Memorial Choir, under the direction of music teacher Michael Coley, sang the original school song for those in attendance.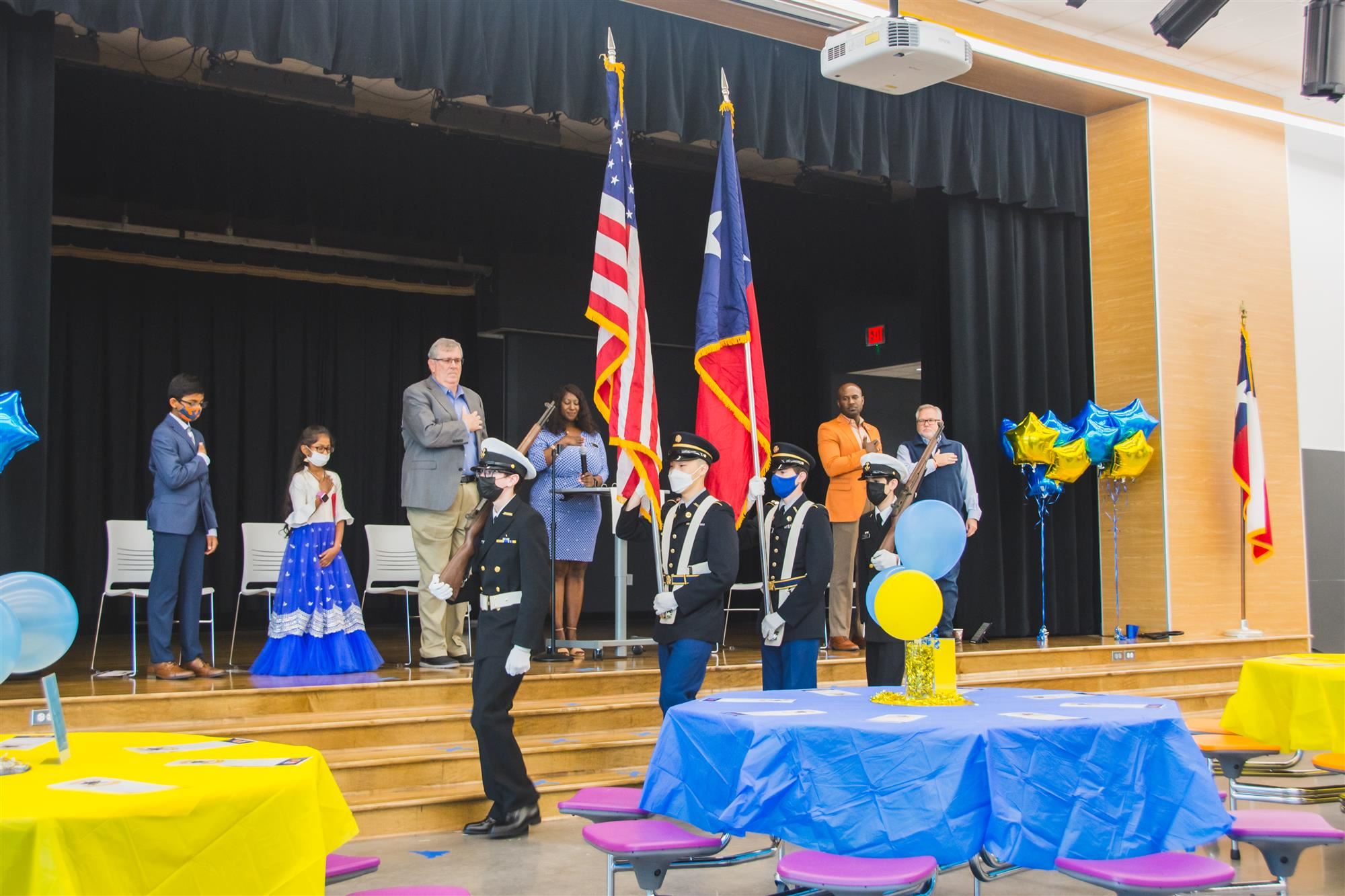 Welcoming comments were also made from LISD Superintendent, Dr. Kevin Rogers; LISD Board President, Tracy Scott Miller; Memorial Principal, Stephanie Lawson; and Memorial Student Council President, Samuel George.
"A lot of good will come out of us being a STEM Academy, including so many doors being opened in our future," George said. "As future leaders, our solutions are limited only by our creativity."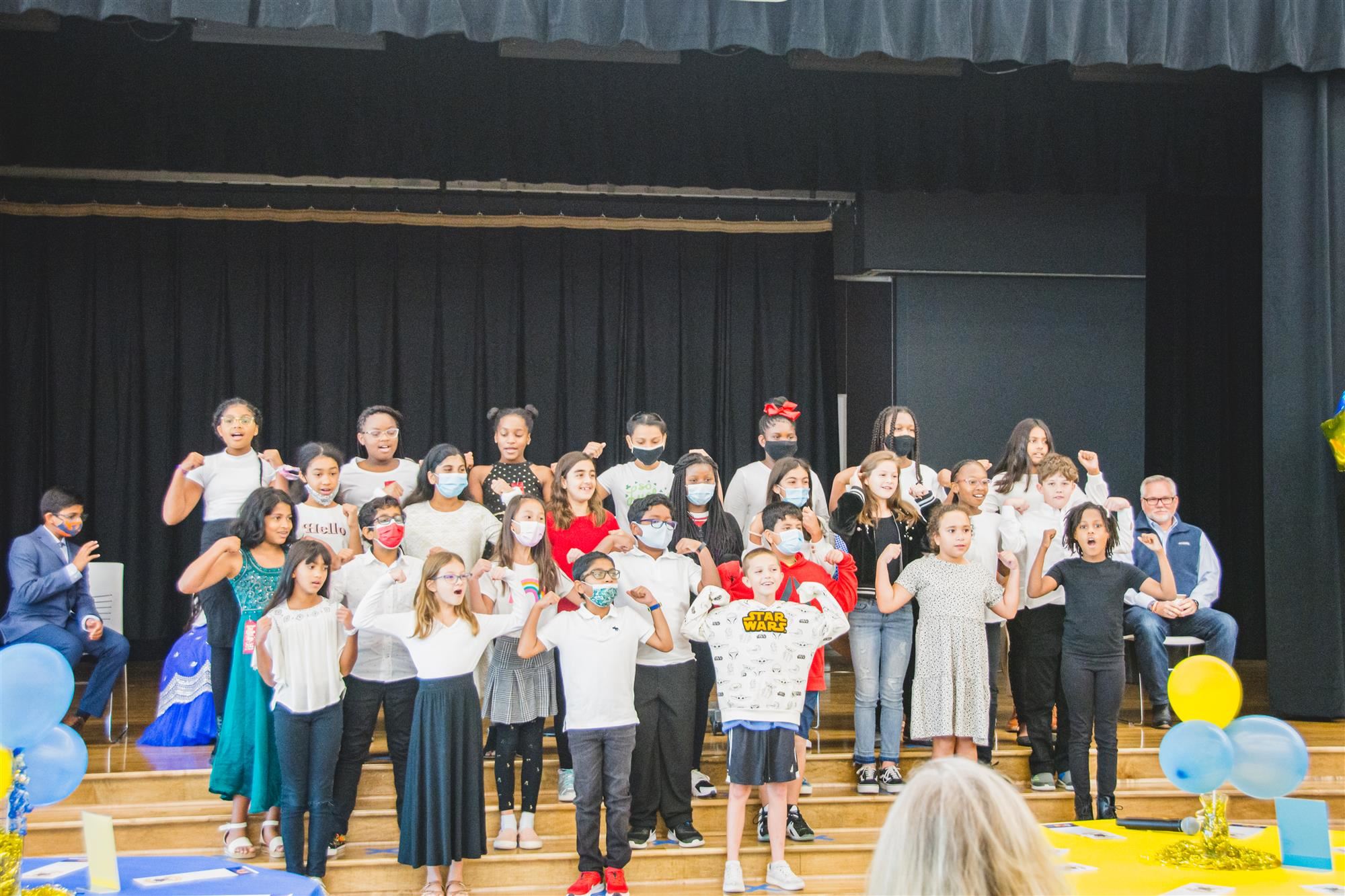 Among guests in attendance were LISD Board President, Tracy Scott Miller; LISD Board of Trustees: Allison Lassahn, Katherine Sells, Kristi Hassett, and Jenny Proznik; LISD Leadership Team members; and elected officials such as Kevin Falconer, Carrollton City Mayor, and The Colony Mayor, Joe McCourry.
Following the ceremony and cutting of the blue-colored ribbon, guests were served refreshments and invited to a personal tour of the campus guided by student leaders of Memorial Elementary.
See more pictures from the ceremony on LISD STEM Academy at Memorial Elementary's Facebook page.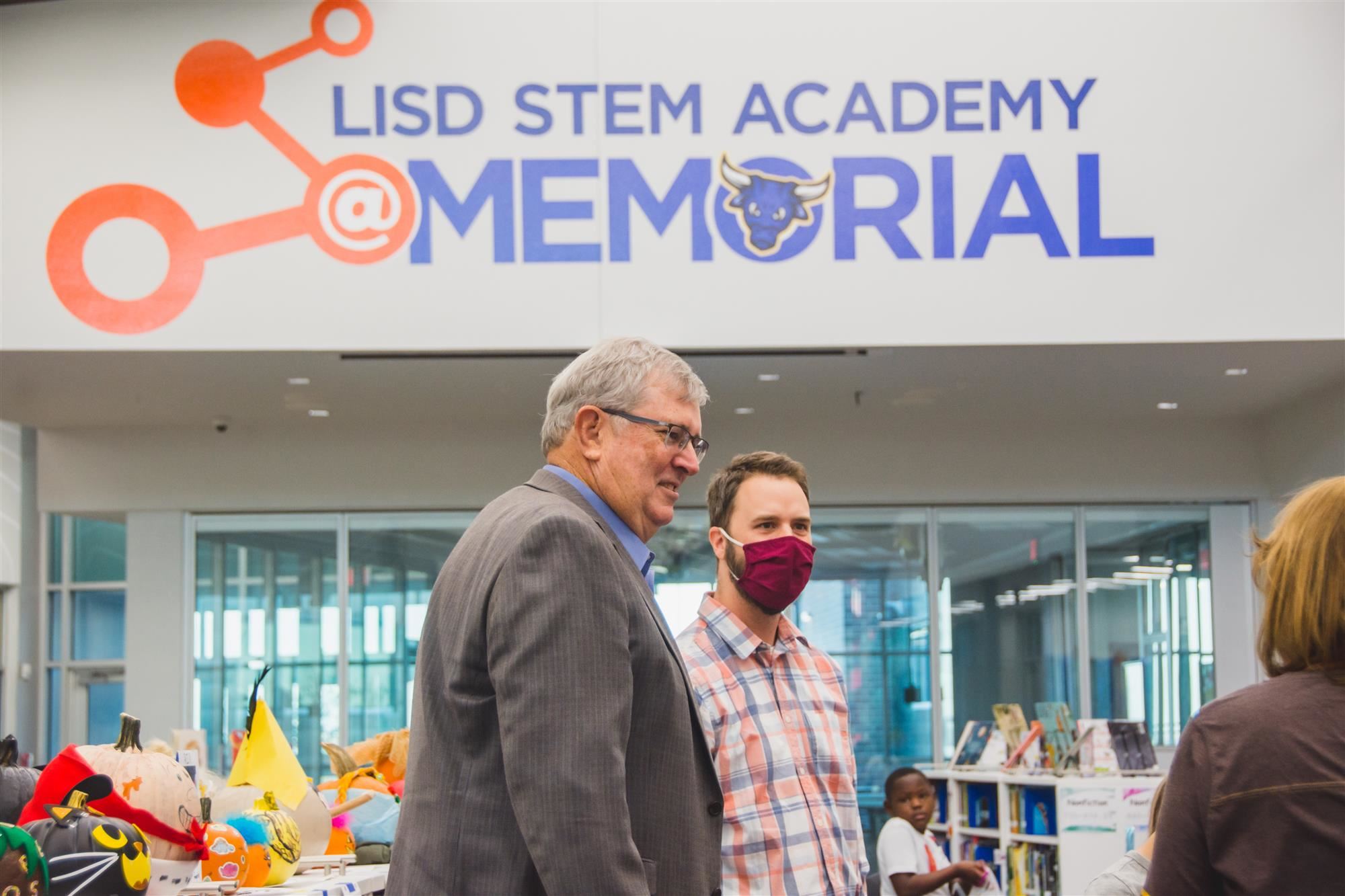 ---
LISD STEM Academy at Memorial Elementary is a Lewisville, Texas elementary school serving Kindergarten through 5th-grade students with a unique STEM education experience in the Lewisville Independent School District. Memorial feeds into the Hebron High School and The Colony High School attendance zones. Follow Memorial on Facebook, Twitter and Instagram to see more student experiences throughout the school year. Join the Lewisville ISD family by enrolling today, or visit Best Schools in Texas to learn more.