Return to Headlines
Bluebonnet Elementary Engages with Reading Through Book Clubs
During much of this year, more traditional hobbies like book clubs became a new staple in many people's lives. With a virtual spin, of course, due to certain gathering restrictions, people found commonality and familiarity having conversations about books of all genres. Bringing this sense of community to her students, third-grade Bluebonnet Elementary teacher Amy Hull hosts a bi-weekly class book club of her own.
"Our 'book clubs' are really a way to increase student engagement in guided reading groups," Hull said. "Just like adults form groups to read the same book and then discuss it, we do the same with our classmates."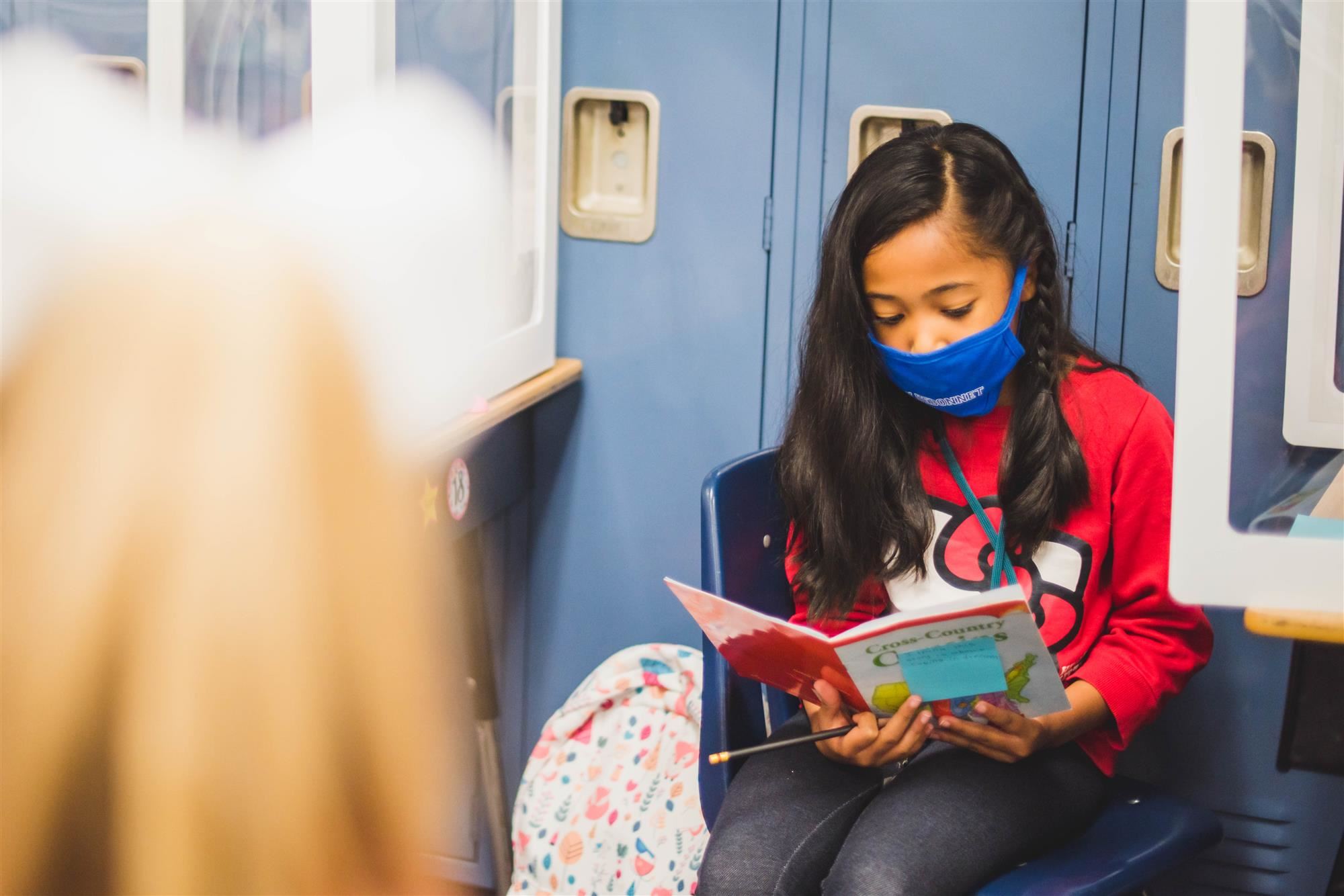 Socially-distanced throughout the classroom, students are broken into groups and assigned a different book, with titles such as, "Sand Castle Contest," "Cezar's Pollution Solution" and "Robot Rescue." The groups read aloud with one another, follow along and pause for discussions. To help remember important points in the story, students have sticky notes to write their thoughts on and attach them to the page they are reading.
"I like book club because I get to explore different books and styles of books," third-grader Elle Hollrah said. "My favorite part is getting to communicate with different kids about different books. Communicating with other kids is also a way for me to get more focused on what we are doing."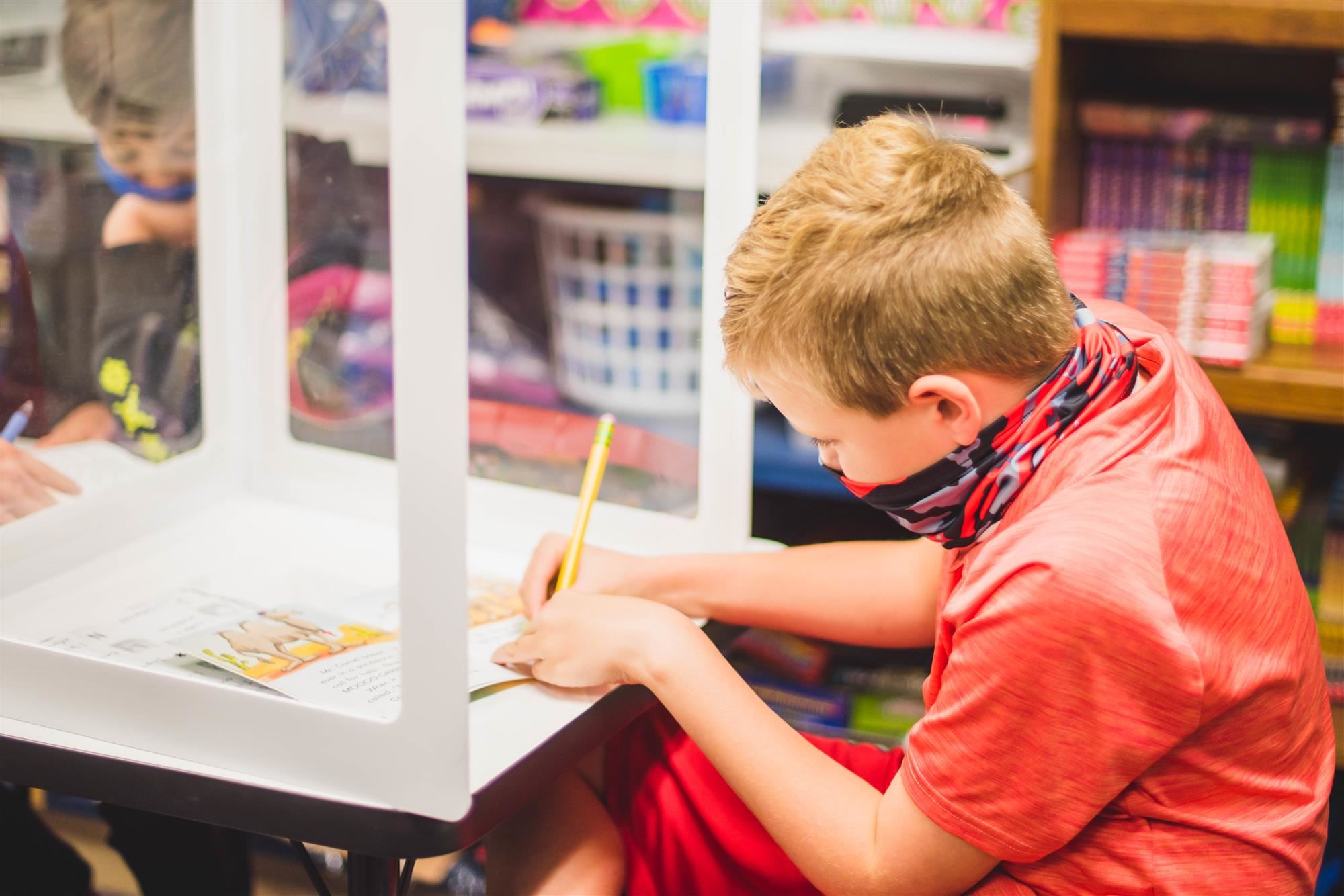 While the note-taking and discussions help students retain the story and share it within their group, there are a few more activities the book club participates in throughout the week to help the whole class engage with their books.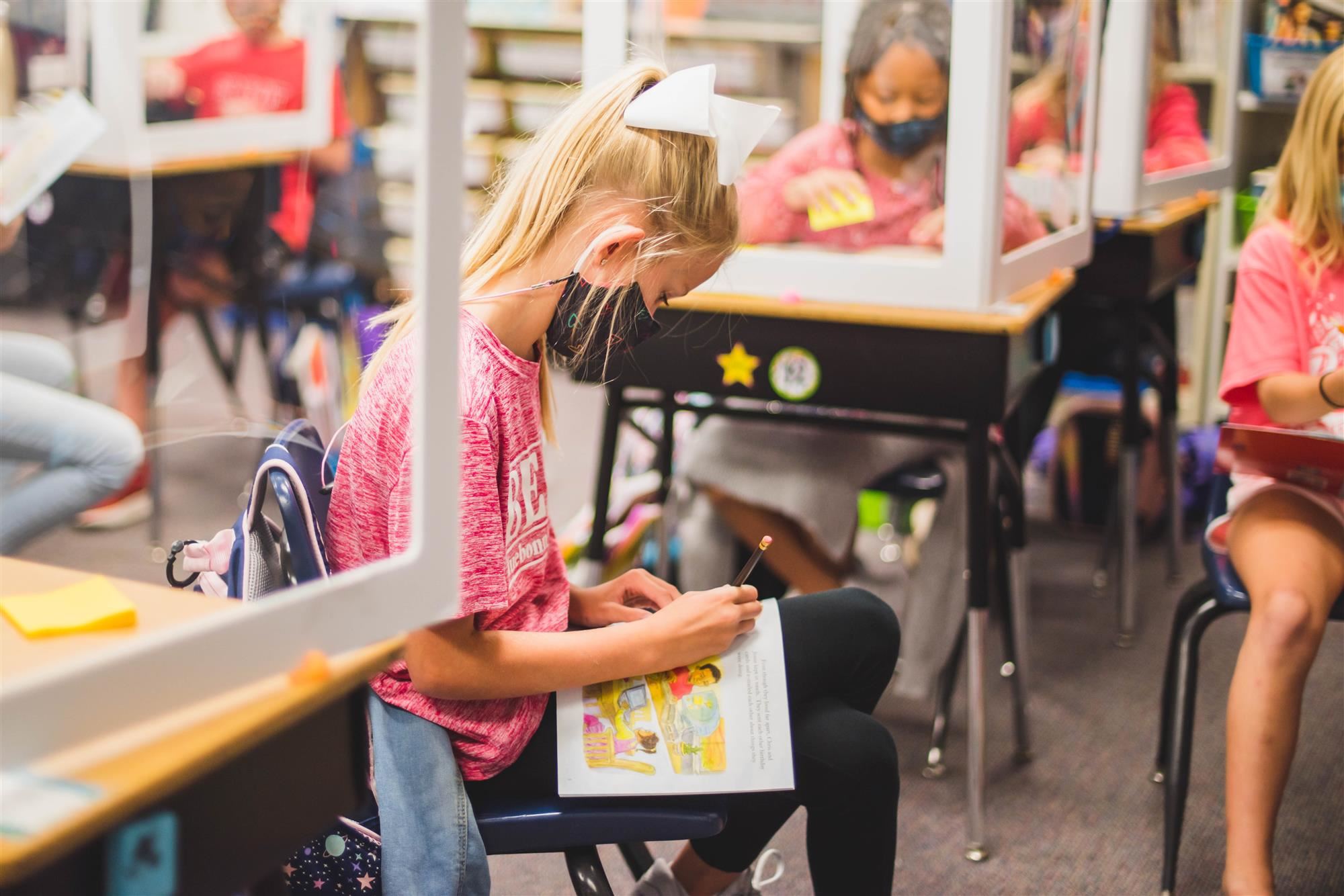 Using their art skills and putting the setting of the story to paper, students individually draw a different setting from the book. They work together to ensure everyone takes on a unique backdrop and no settings are repeated. This is because their final product, a group poster, will combine each drawing and help tell the full picture of the story.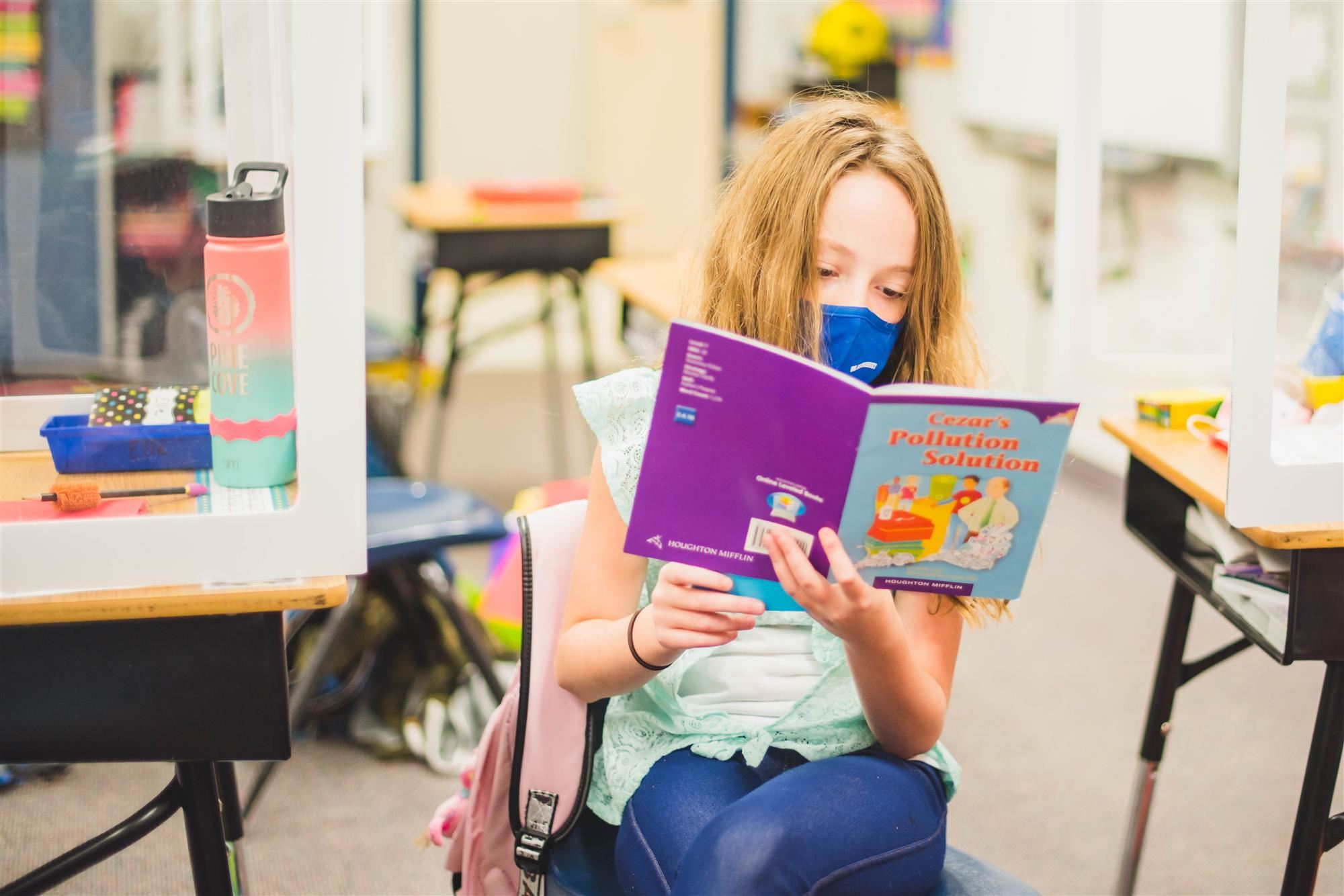 "The group will write a paragraph explaining how the author's use of setting impacted the story," Hull said. "They will also work together to decide on the theme of the book and how to best present that."
To wrap up the week, groups will share their findings and their drawings with the entire class. By the end of each book club week, students will have new knowledge of several books, as presented by their classmates, as well as even deeper knowledge of the book they studied themselves.
"I like book club because I have more connection with other people and I learn new things," third-grade student Candice Banks said. "My favorite part of book club is when we get to read new things and talk about what we predict."
Classmate Haven Sallee agrees.
"I like book club because I get to read and explore new books that I have never seen before," Sallee said. "I get to talk with my friends learn new and exciting words and I get to know new illustrators and authors."
---

Bluebonnet Elementary is a Flower Mound, Texas elementary school serving kindergarten through 5th grade in the Lewisville Independent School District. Follow Bluebonnet on Facebook and Twitter, to see more student experiences throughout the school year or visit Best Schools in Texas for more information about joining the Lewisville ISD family.