Return to Headlines
Bluebonnet Elementary Parent Math Night
Most can remember their daily after-school routine of unpacking their backpacks, grabbing a snack and then, settling down to do their homework. At some point in the night, one would find themselves asking their parents for help, and most of the time, the parents could help, but sometimes, it was both the parent and student scratching their heads with confusion.

And like any technology or lesson, math problem-solving strategies have definitely evolved over the years and Bluebonnet Elementary's second-grade team came up with a creative, proactive way to set their parents up for success — they asked parents to trade places with their child for an interactive math lesson.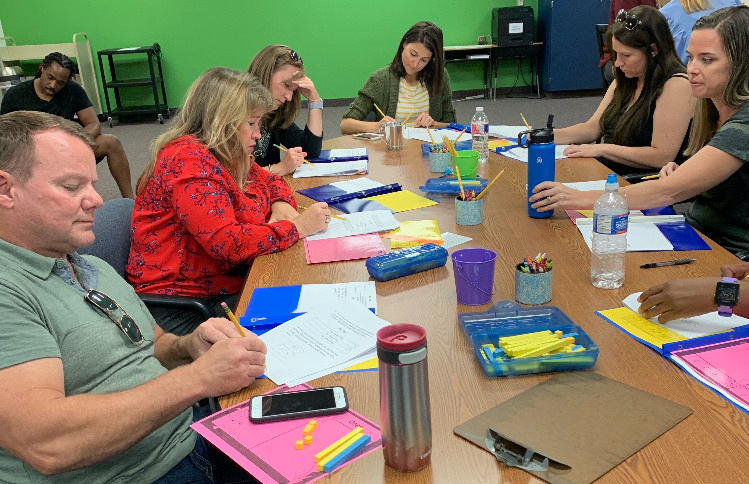 "We noticed more and more parents were reaching out about how to best support their child learning math," Bluebonnet Elementary second-grade teacher Shirley Harris said. "So, we thought it would be fun to invite our parents and caregivers to be second-grade students for the night."

That night, each attendee received a math workbook and a folder filled with resources and manipulatives. After a brief math lesson, the "students" were turned loose to solve math problems using the resources provided in their handy-dandy folders. Like any typical class, the second-grade team of teachers would walk around to answer questions or guide the parents through solving second-grade math problems using their newly learned strategies.

It was evident that parents learned a lot and were grateful for the opportunity to see firsthand how their children were learning math at school.

"I so appreciated the Bluebonnet second-grade teachers taking the time to host math night," second-grade mom Jamie Dekat said. "Math is taught very differently today, but math night equipped me with the numerous math strategies my child may need to show when solving his math problems. I now feel ready to better support him with his math work and questions – both this year and for years to come."
Second-grade dad Keith Banks added, "Parent math night was an incredible night giving parents an opportunity to experience how our kids are learning new and creative ways of doing math. It showed parents how Lewisville ISD has not stopped developing new innovative ways for expanding creative and dynamic learning."

The group ended the evening with number talks and a technology demonstration on how to utilize the district's online curriculum and resources like FASTT Math. In addition, attendees were able to take home their workbook and resources to utilize at home with their children.

"All the second-grade teachers agreed that it was difficult to know who was having more fun – the teachers or the 'students,'" Harris added. "It was a career-high for our team, and such a special night partnering with our parents. We can't wait to do it again next year."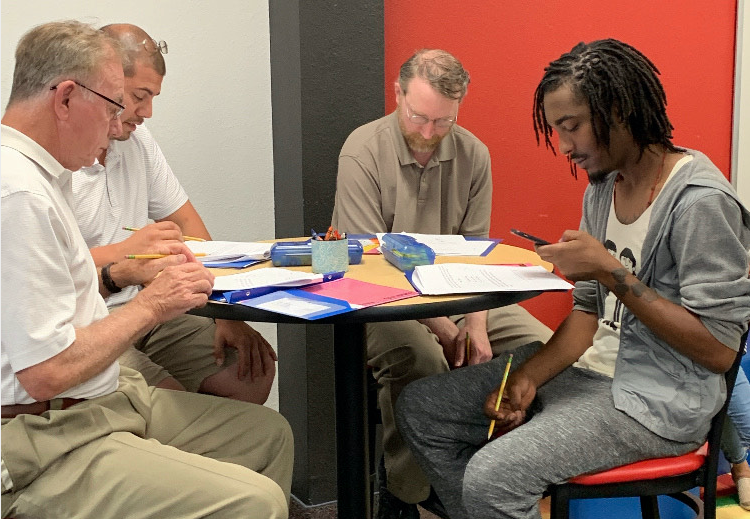 ---
Bluebonnet Elementary is a Flower Mound, Texas elementary school serving kindergarten through 5th grade in the Lewisville Independent School District. Follow Bluebonnet on Facebook and Twitter, to see more student experiences throughout the school year or visit Best Schools in Texas for more information about joining the Lewisville ISD family.