Return to Headlines
Whirled Peace at Bluebonnet Elementary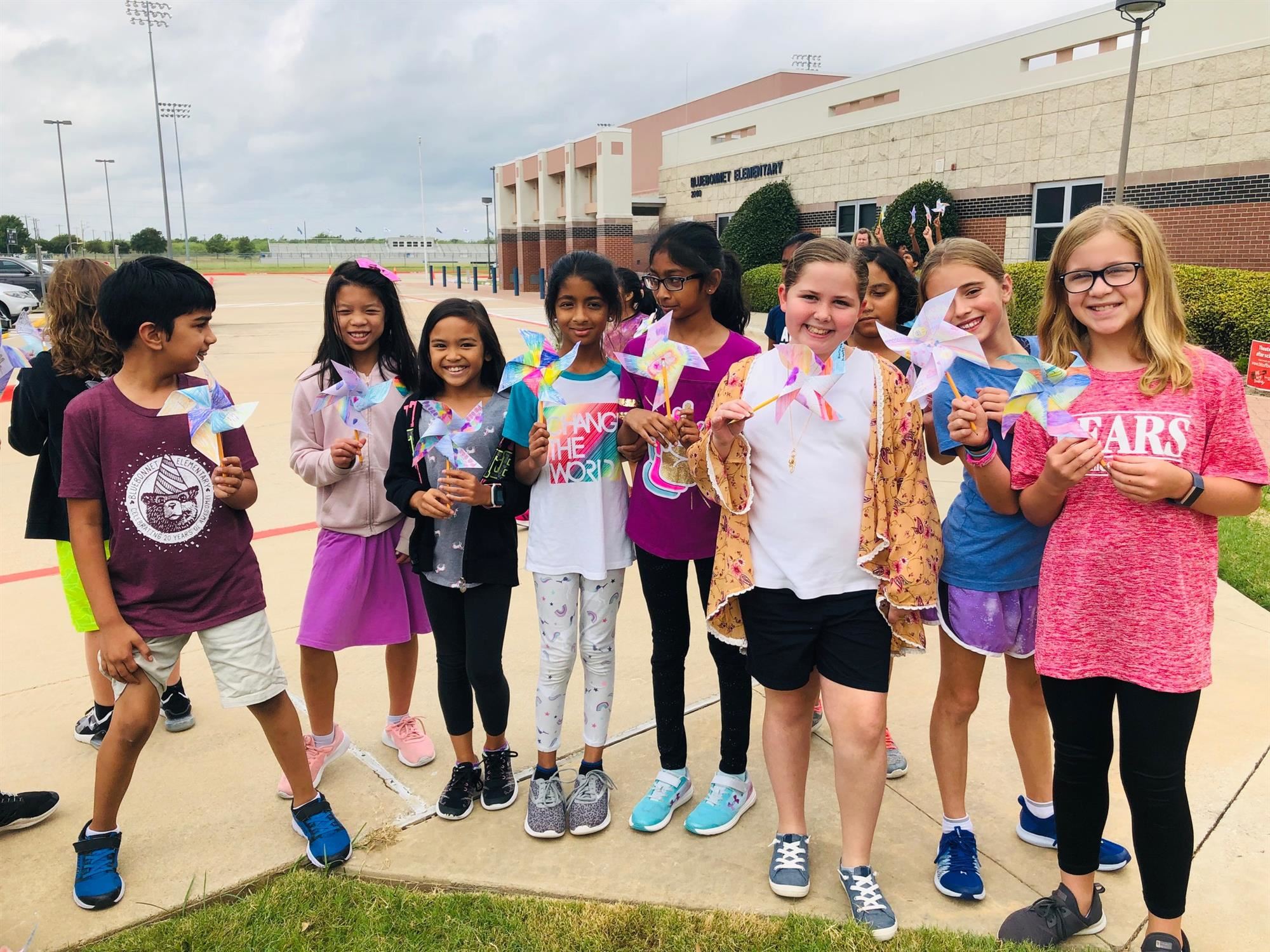 For two years in a row, Bluebonnet Elementary students participated in the Pinwheels for Peace project — a project that encourages students of all ages to create their own version of a colorful pinwheel and display for the International Day of Peace, which is September 21. This celebration of "whirled" peace began in Coconut Creek, Florida by two high school teachers. They chose this particular spinning object as the art medium because they symbolize the simplistic joy and peace of childhood. Since its beginning, the project has spread throughout the world, and this year, into the art classroom at Bluebonnet Elementary.
"I think it's important my students know that individually they can make a difference, but also standing together they can have a huge impact on our world," Bluebonnet art teacher Tammie Turner said. "We discussed at various levels the meaning of peace. My students related peace to the many conflicts they see in their own lives, on TV, in the news and social media. We brainstormed how they could make a difference in creating a more peaceful planet."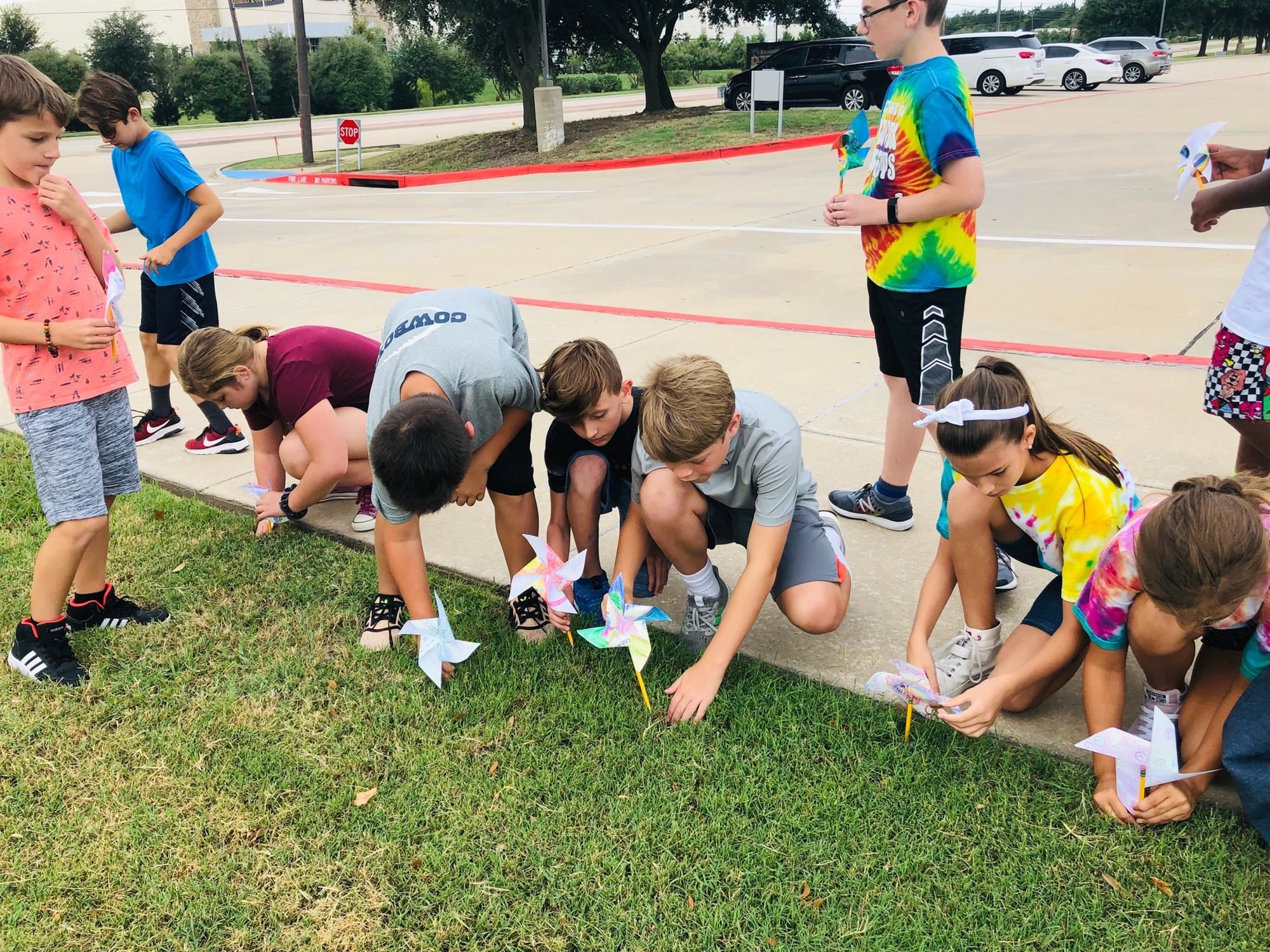 The students' ideas ranged from helping out a friend who is having a hard time to participating in various "pay it forward" projects. Many concluded being kind and using words in times of conflict are the best ways to spread peace.
Along with these conversations, each student in every grade level worked throughout the month of September to create their own unique pinwheel for peace.
Starting with a small square paper "canvas," students used crayons and colored pencils to bring to life what peace means to them. Drawings of flowers, happy faces and rainbows adorned many of the student's pinwheels.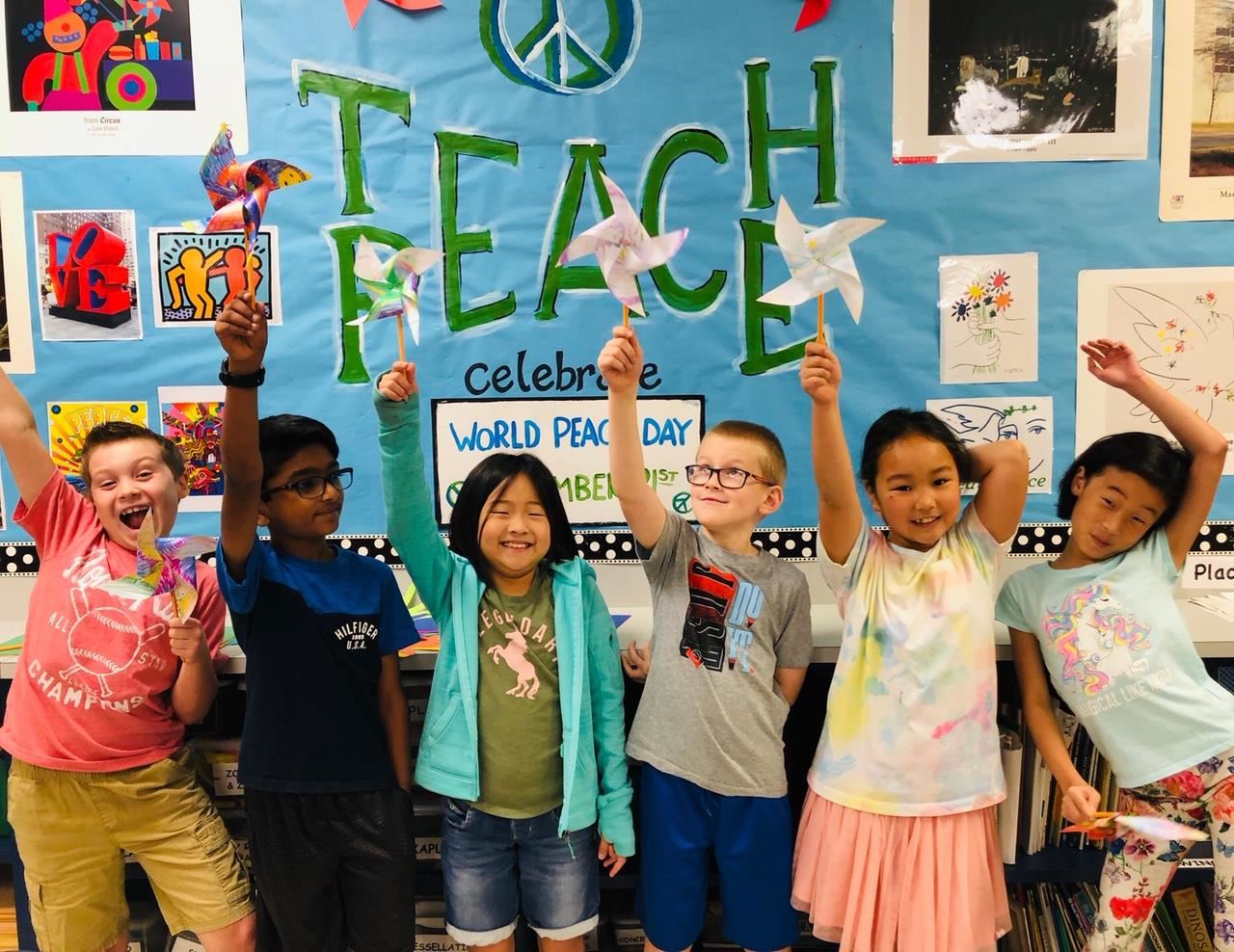 "The pinwheels showed kindness and peace," first-grader Aubrey Bass said. "I liked how the wind made them spin."

Fellow first-grader Brayden Merkel added, "I loved doing the designs on my pinwheel. They looked really cool when they spinned."
Once the design was complete, the pinwheels were folded and fastened to the end of a pencil, and the spinning artworks were displayed for the community to see. Bluebonnet students proudly placed their pinwheels alongside one another — a unifying gesture with millions of others across the globe.

Learn more about the worldwide art project on the Pinwheels for Peace website.


---
Bluebonnet Elementary is a Flower Mound, Texas elementary school serving kindergarten through 5th grade in the Lewisville Independent School District. Follow Bluebonnet on Facebook and Twitter, to see more student experiences throughout the school year or visit Best Schools in Texas for more information about joining the Lewisville ISD family.