Return to Headlines
Flower Mound High School Student Visits Former Elementary to Share Love of Writing
When one discovers a passion for writing, their dream is most likely to be a published author in the far distant future. However, for Flower Mound High School (FMHS) sophomore Isaac Littleton that dream became a reality in sixth grade when he published his first book "The Virus" — which is about a group of students surviving a virus attack that turns those affected into crazed zombies.
Fast forward to his sophomore year in high school, Littleton now has three published books under his belt and was recently asked by his fourth-grade teacher Connie Kautz to speak to her students at Bluebonnet Elementary about his love of writing.

"Isaac's visit was especially meaningful to me because I still remember how hard he worked in my class to always do his best," Kautz said. "He loved writing in fourth grade and his face always lit up when it was time for writing. I am so proud of him for taking the necessary steps to become a published author at such a young age."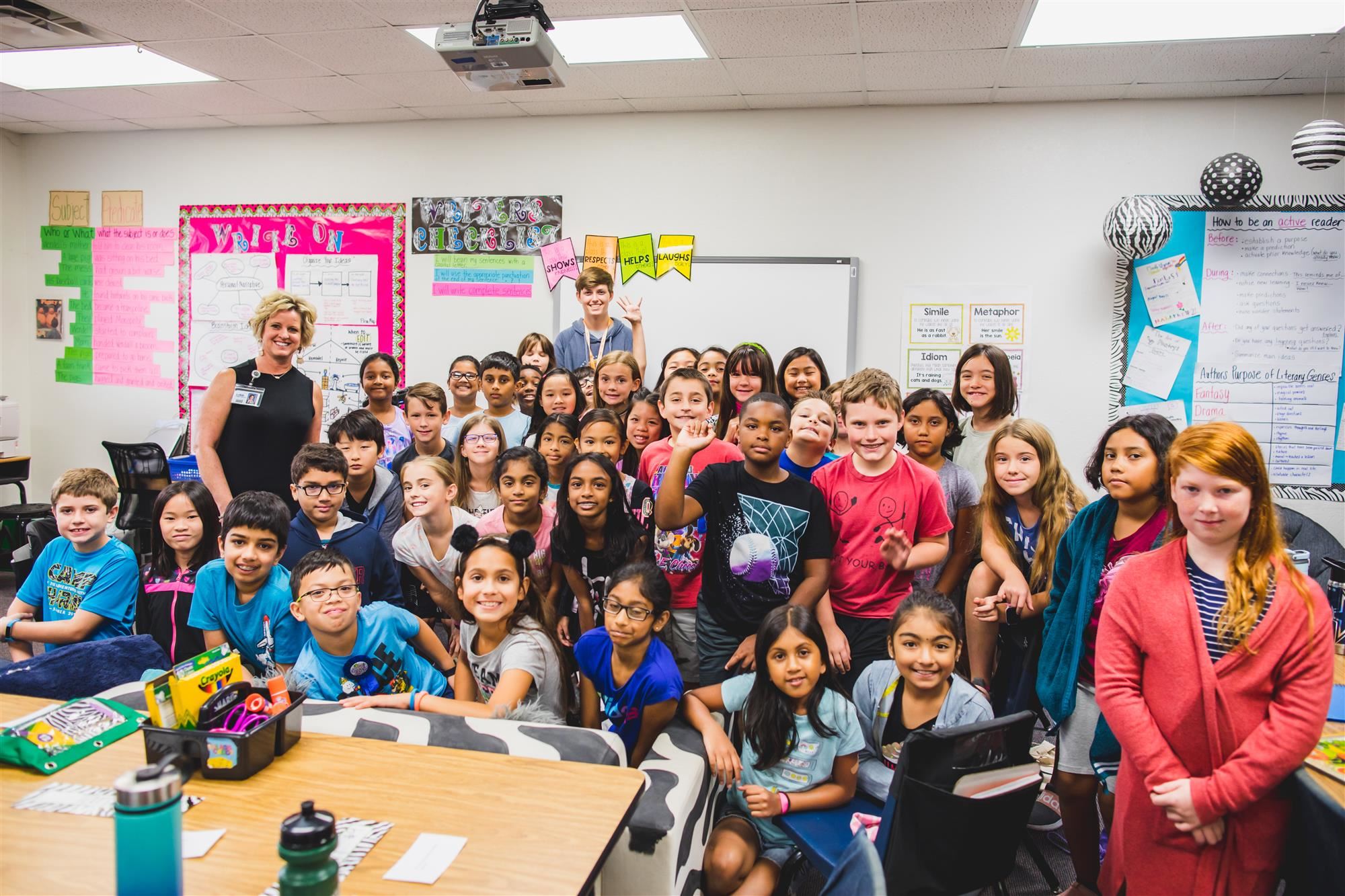 For Littleton, coming back to his elementary campus felt like a little homecoming.
"It was very nostalgic to get to see some of my former teachers," Littleton said. "I love getting the opportunity to speak with others about my writing. It gives me a chance to spread my passion and hopefully inspire someone else to do what they love."
During his visit, former teachers would stop by to hear his presentation, including Bluebonnet teacher Donna Cogbill who brought a cut-out letter "C" with hand-written notes from Littleton stating, "Best writing teacher ever!"; "Here's my autograph for when I publish my first book."; to "You have taught me so many things this year. Thank for being my teacher."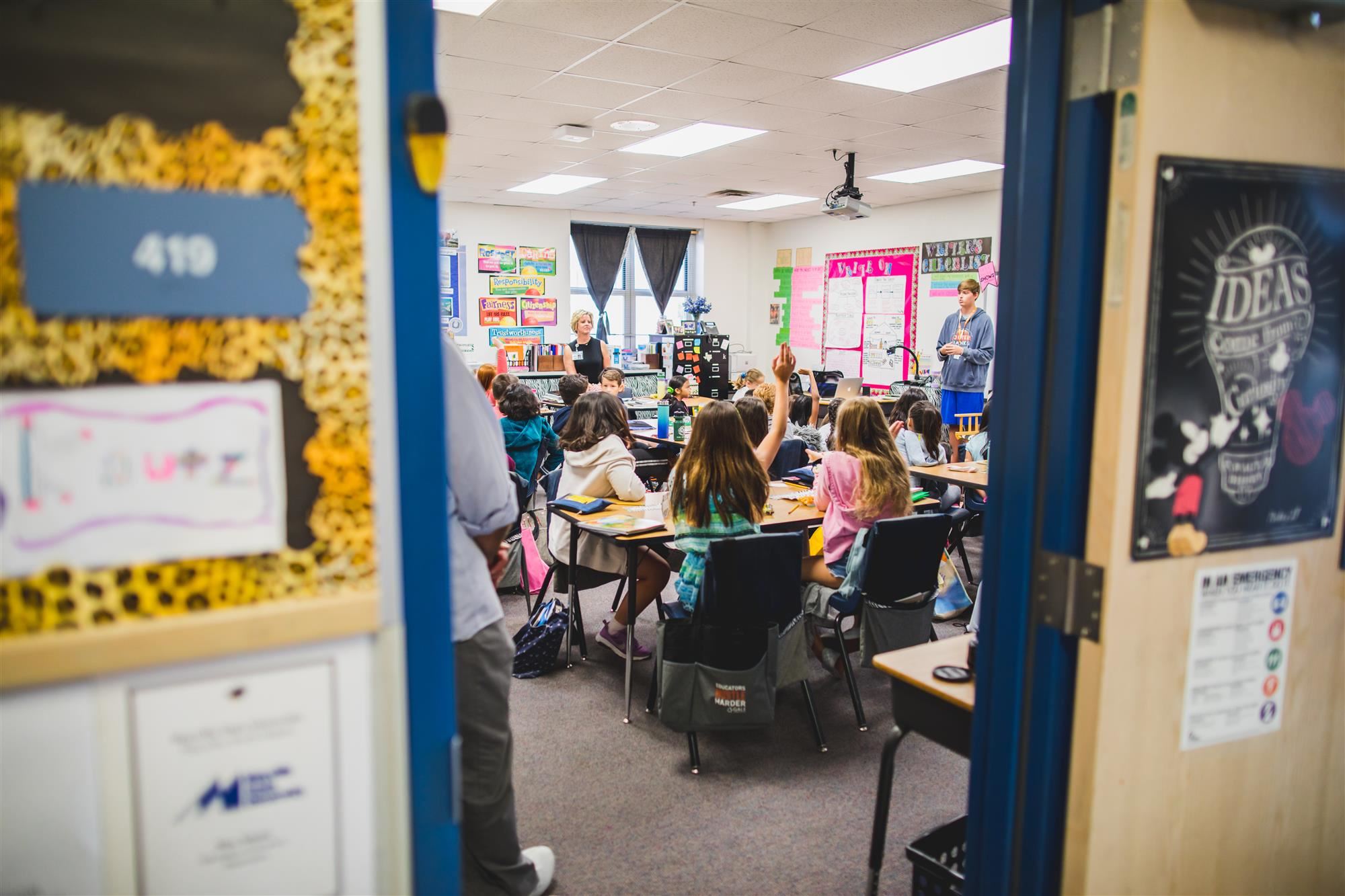 Even his father, FMHS Head Basketball Coach Eric Littleton, stood in the back of the room smiling ear to ear and snapping photos on his cell phone.
"I couldn't miss today," Coach Littleton said. "You would be amazed at how far he has come. He used to be so shy speaking in front of groups."

When asked what helped him overcome his fear of speaking in front of groups, Littleton credited one of his high school courses.
"Throughout my whole middle school career and the first part of ninth grade, I was painfully shy," Littleton said. "I couldn't talk in front of large groups of people or even stand in front of my own class and give a short presentation. A class at the high school called 'Teen Leadership' helped me overcome my 'stage fright' when it came to public speaking."

Which one would not have known during his recent visit with Bluebonnet fourth graders, because Littleton effortlessly fielded a myriad of well-thought-out questions from the younger students.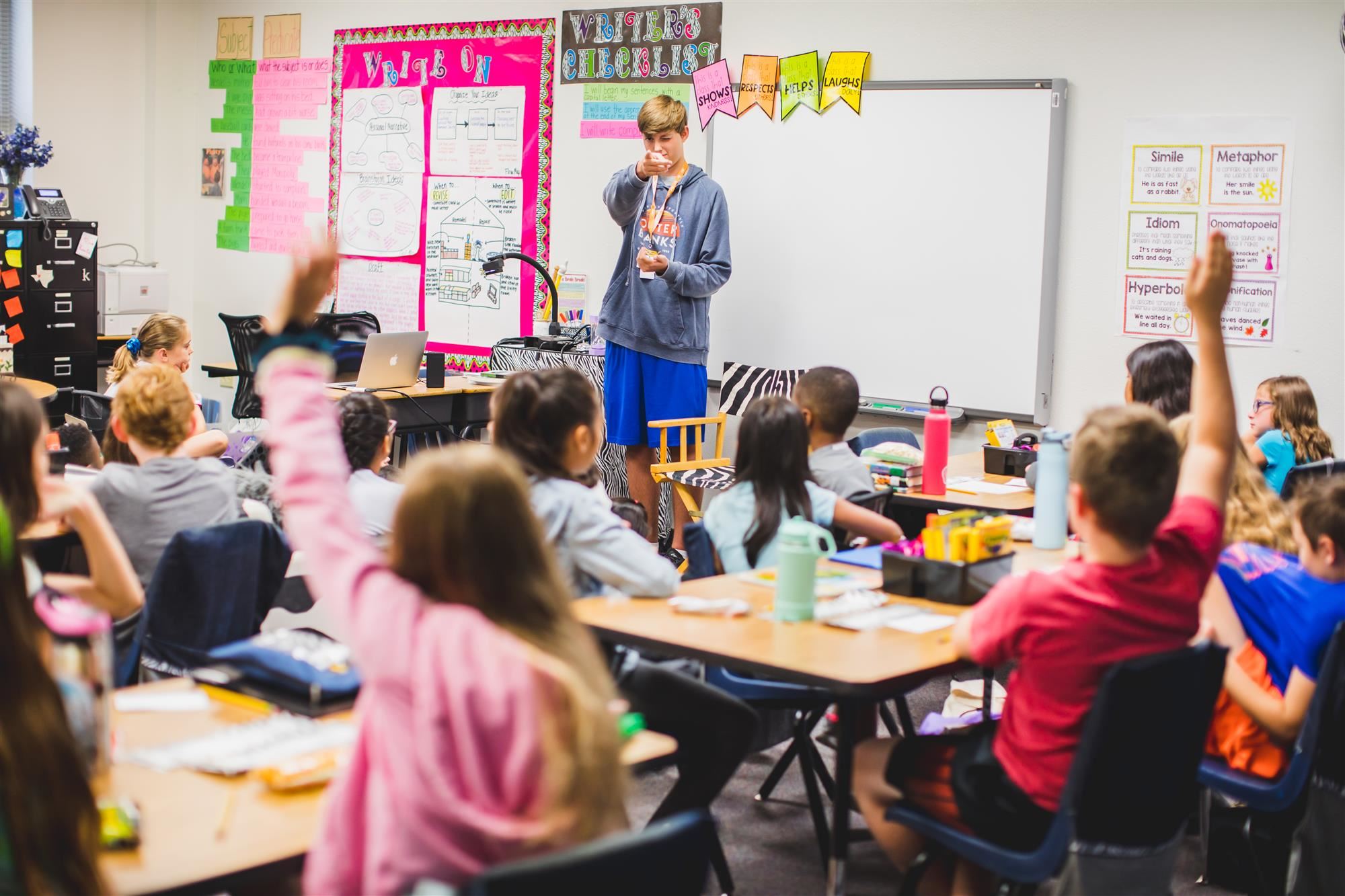 "I never knew that an author could be a high school student," Bluebonnet student Aubrie Thompson said. "I thought you had to be older to write a book."
It's no surprise his visit resonated with Bluebonnet fourth graders.
"Since Isaac visited my class, students continue to ask me about his books," Kautz said. "I have been reading excerpts from his book 'Tracks,' and we have used it for lessons on punctuating dialogue in our writing. My students have been talking non-stop about writing their own books and their enthusiasm for writing has sky-rocketed."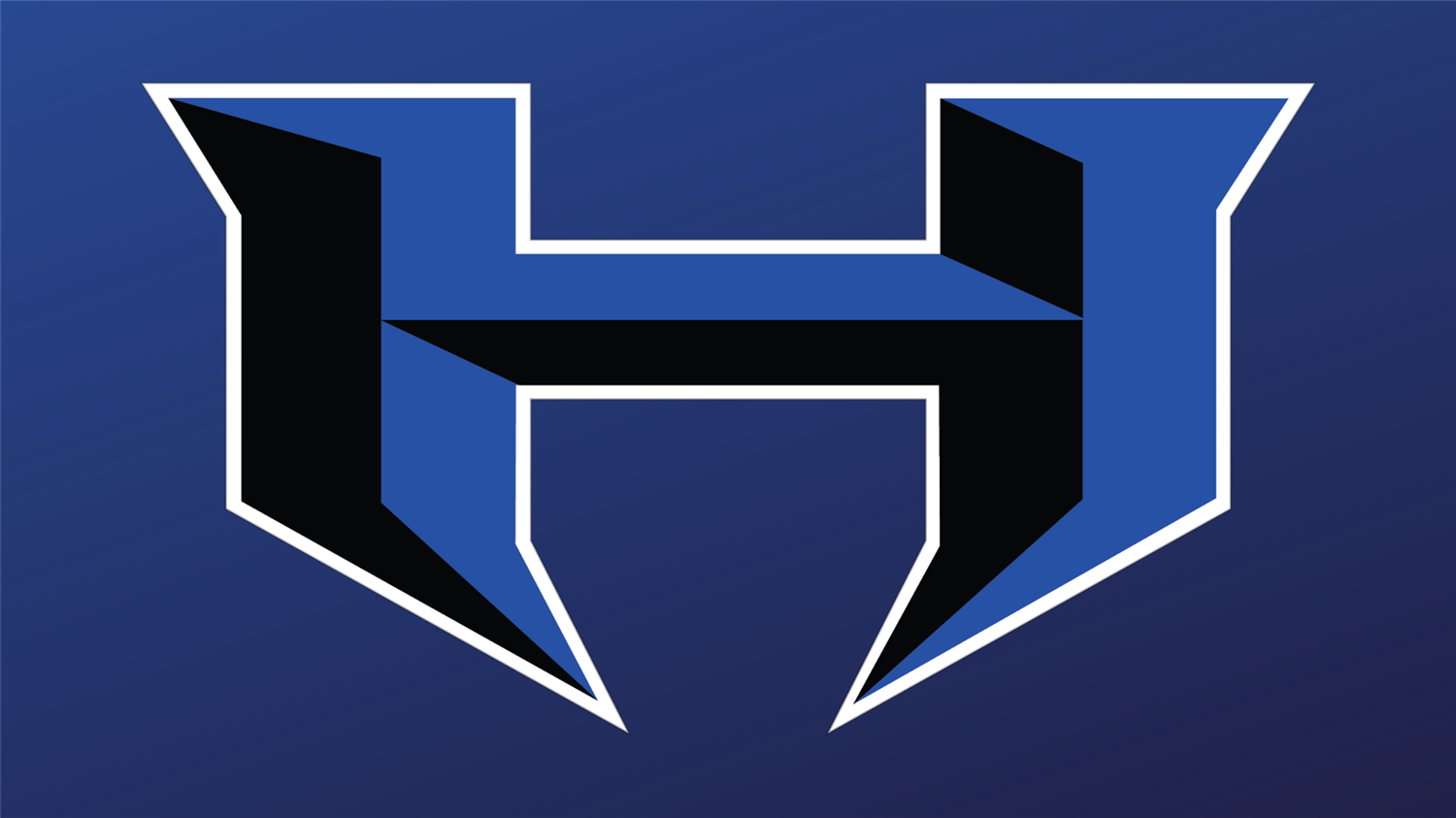 When asked if there is anyone he'd like to thank for helping him pursue his passion, he credited his family and friends.
"Several characters in my first series are actually the names of my friends, and I love being able to hold that over them wherever we go," Littleton joked. "Any time they're teasing me I look at them and say, 'I'll kill you off in my book.' It works most of the time."

Littleton is currently looking into well-known writing schools to attend after high school to help develop his writing.

"But I personally believe the best way to develop my writing, and make me a better author in general, is to practice and learn from my past mistakes," Littleton said.
---
Bluebonnet Elementary is a Flower Mound, Texas elementary school serving kindergarten through 5th grade in the Lewisville Independent School District. Flower Mound High School is a high school located in Flower Mound, Texas in the Lewisville Independent School District. Follow Bluebonnet on Facebook and Twitter, and Flower Mound High School on Facebook and Twitter, to see more student experiences throughout the school year or visit Best Schools in Texas for more information about joining the Lewisville ISD family.