Return to Headlines
Commissioner of Education Visits LISD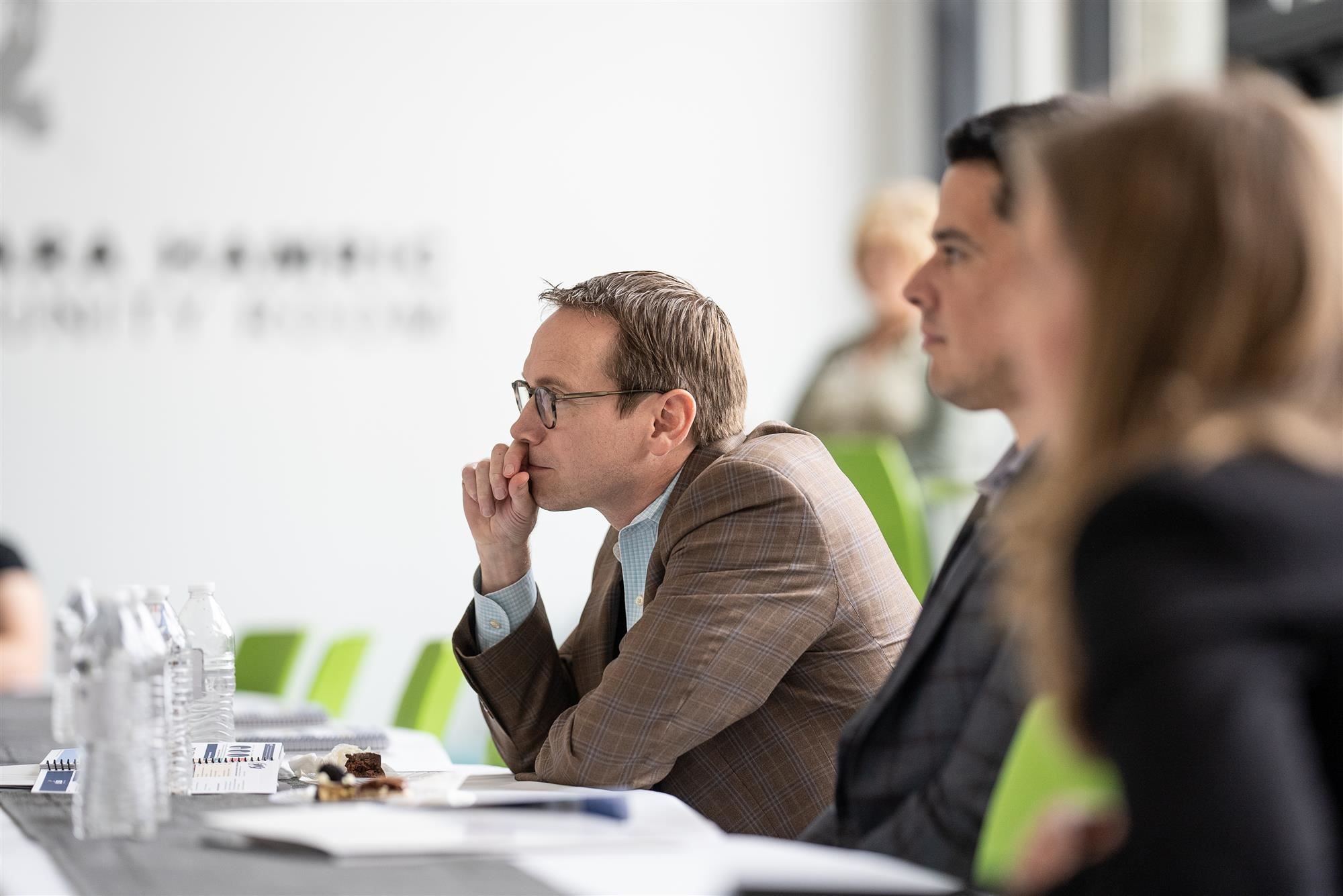 Students from across Lewisville ISD recently had the chance to share their stories and achievements with the Texas Commissioner of Education Mike Morath. Members of TECC-West's award-winning culinary team, students of The Colony High School's Collegiate Academy, Chin Club representatives and student leadership from host Hedrick Middle School were on hand to offer Morath a small glimpse of the characteristics that make LISD one of the state's standout districts.
As Commissioner, Morath heads the Texas Education Agency, which oversees pre-kindergarten through high school education for more than 5.5 million students enrolled in both traditional independent school districts and public charter schools.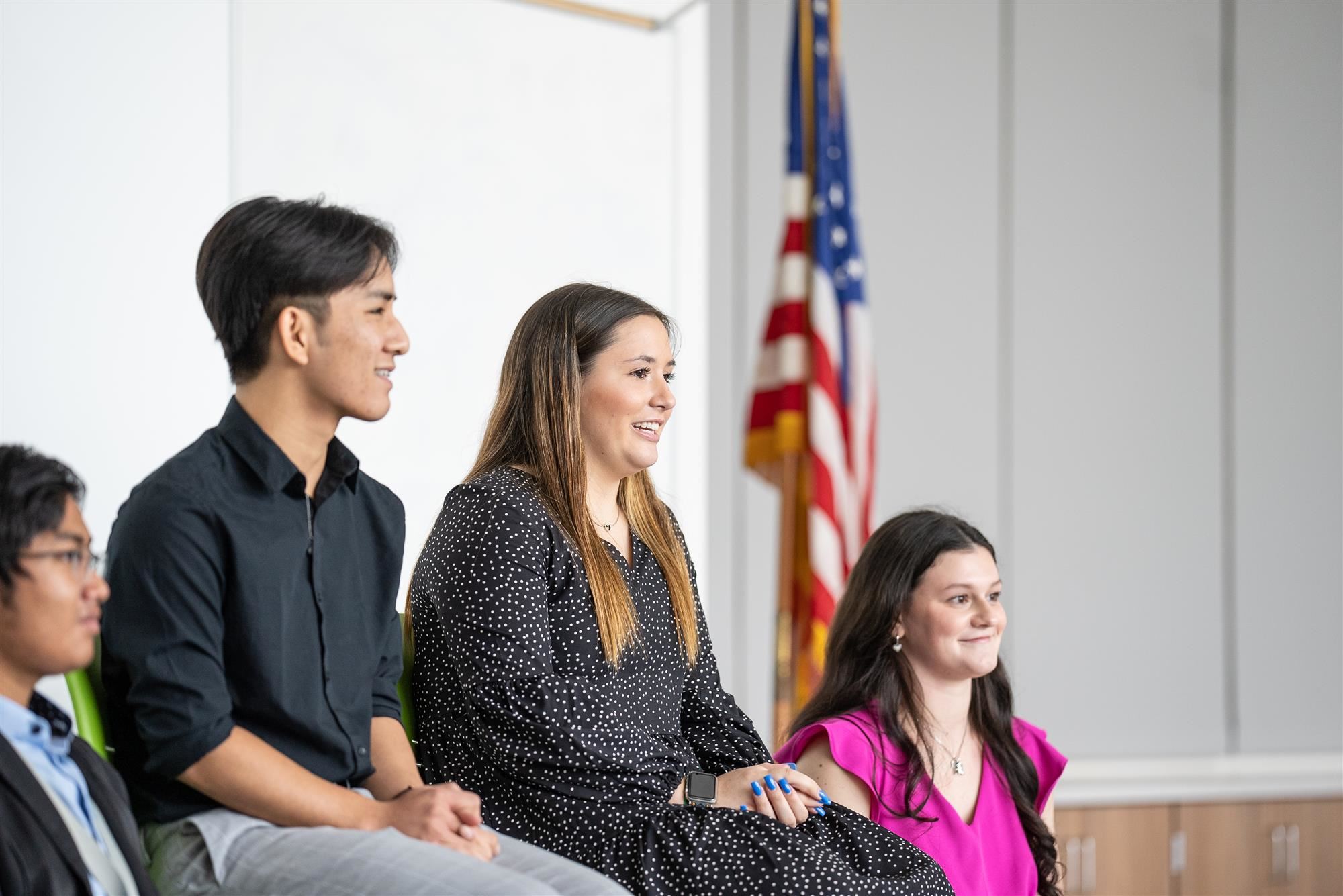 Morath also met and spoke with LISD staff and leadership, including Superintendent of Schools Dr. Lori Rapp and the Lewisville ISD School Board of Trustees.
Hedrick student leaders opened the discussion, hosted in the middle school's Barbara Hamrick Community Room, with an overview of their experience in LISD.
"Hedrick is such an amazing school," said student Victor Ortiz. "I've had such a privilege to be here. So many great teachers and coaches have really set me up for success in high school. This school has helped me a lot – I came here last year as a new student -- it's really just been a life-changing experience."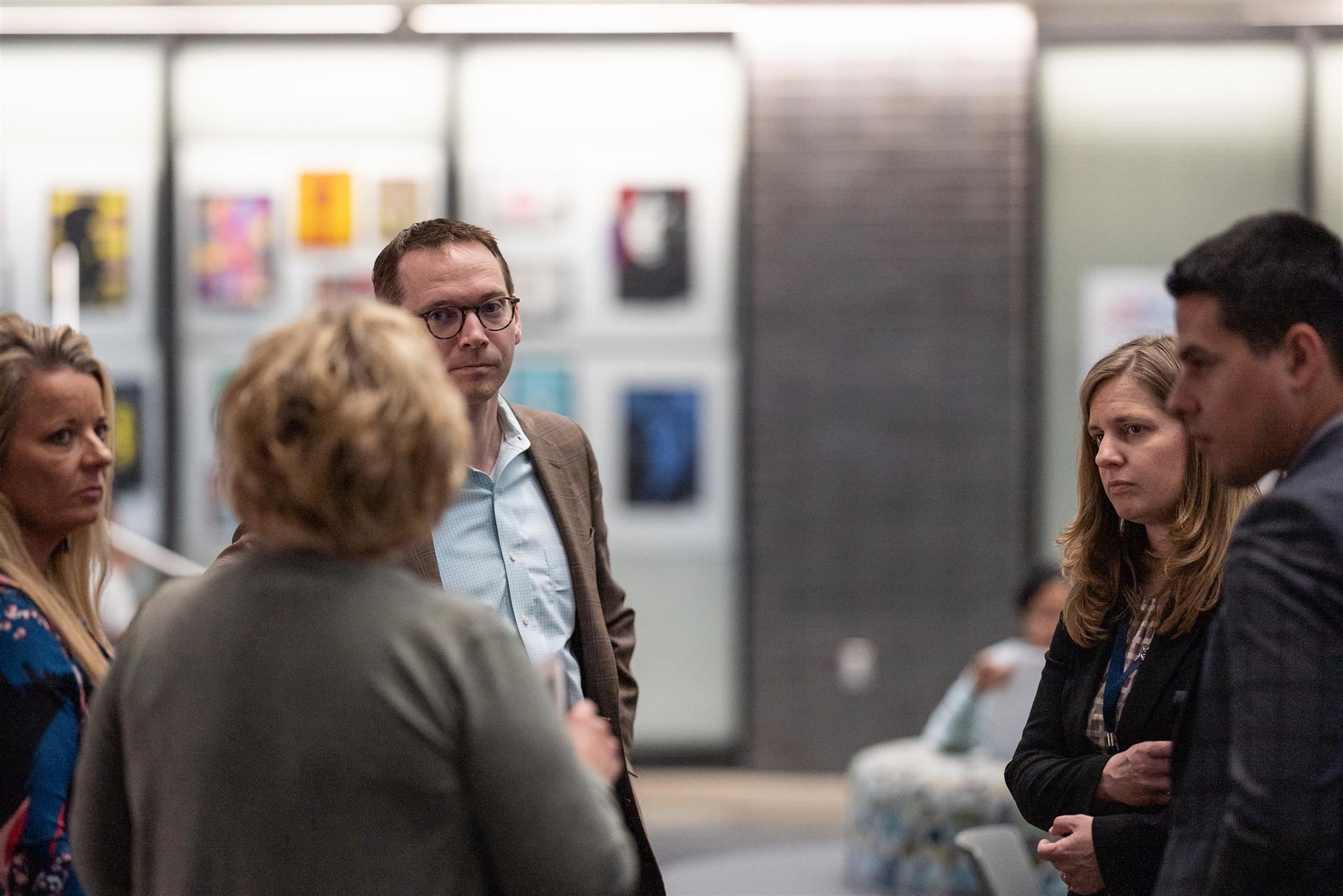 Students from The Colony High School's Collegiate Academy, which gives students from across the district an opportunity to complete an associates degree in conjunction with their standard high school curriculum, expressed how the chance to leave high school with a degree helps pave the way for future academic success.
Holly Snellgrove, a senior of the Collegiate Academy, shared her thoughts on her time at the Collegiate Academy.
"Now here we are, May 2022, where I walk the stage at the Collin College commencement ceremony in ten days for my associates of science. I'd like to attend Texas A&M in the Spring, and have over 78 hours completed towards my degree in public health. This program has not only saved me tons of money, but has also made me more driven towards my future career plans. I'm exceedingly grateful for the opportunity this program has given me, and I hope everyone decides to take this leap of faith for the best experience."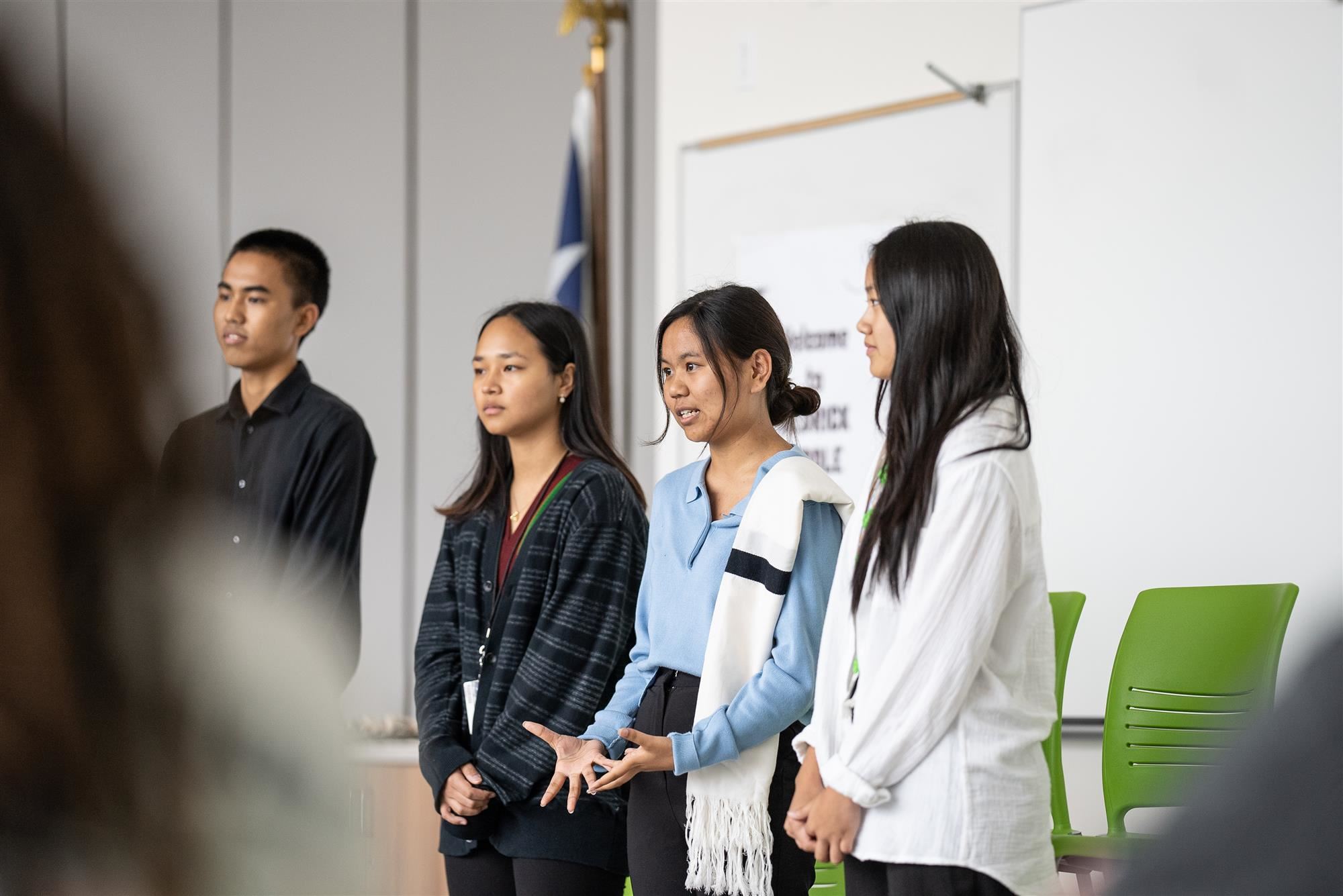 Representatives from LISD's Chin community told the story of their history with LISD. Lewisville High School senior and Chin Club President Bawi Sung explained the origins of the district's Chin Festival and the impact that LISD leaders and educators have had on the lives of Chin students.
The dialogue between Morath and LISD students concluded with members of TECC-West's culinary program. The students, fresh off of back-to-back wins in Aramark's Breakfast of Champions competition and the Dallas Cowboys' Taste of the Cowboys Challenge, spoke on their successes and the district's CTE opportunities.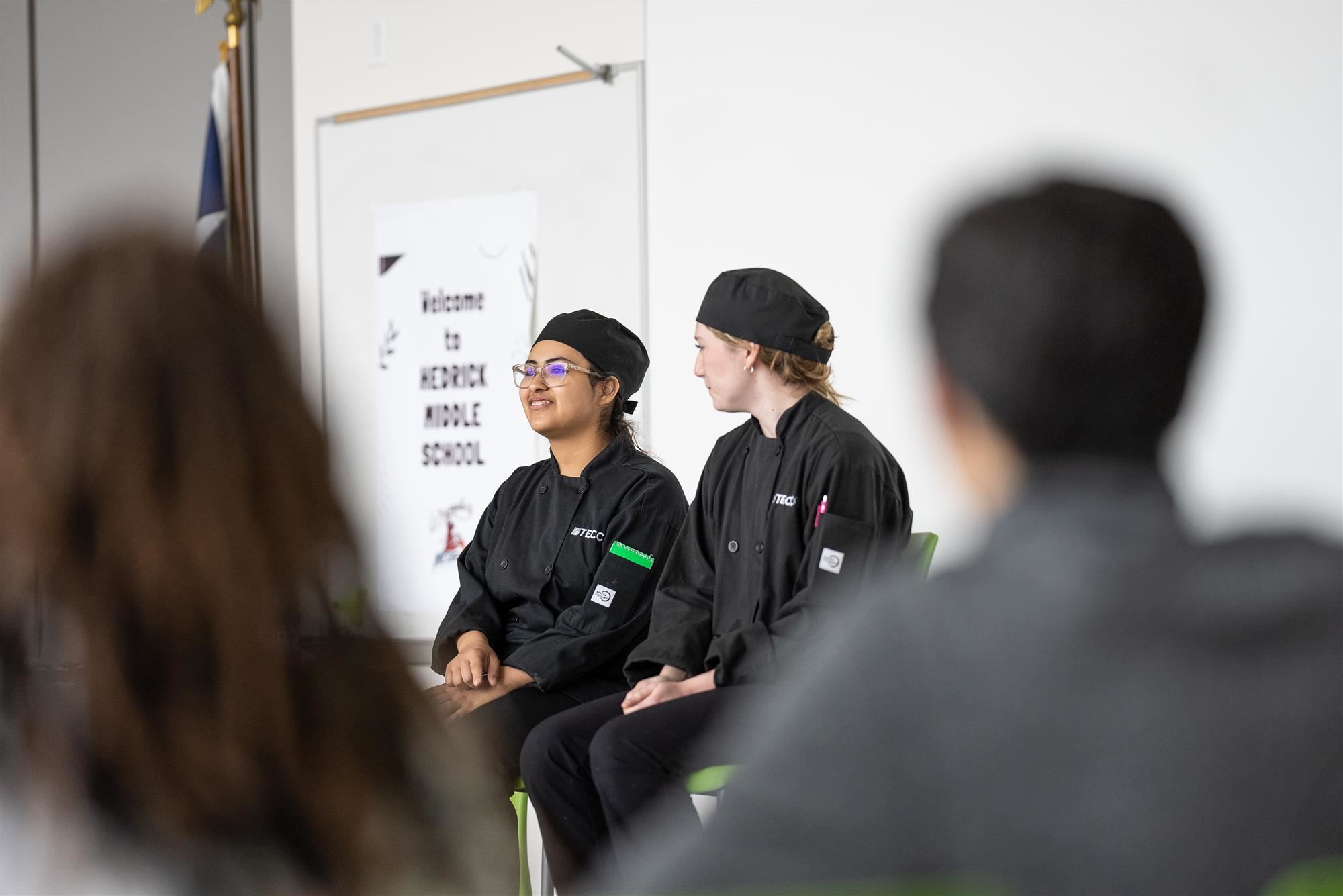 "I started in culinary last semester," said senior Jennifer Vasquez. "My whole high school career I remember going to the counselor and saying 'I want to do this, I want to do that.' I went into culinary and [Chef DeRosa] was telling us how to make a hollandaise sauce and at that moment I realized that this is what I want to do. Now I finally feel like I know what I'm doing, and everyone seems to care so much."
Following the dialogue portion of Morath's visit, Dr. Rapp, Hedrick principal Linda Cragin and Chief of Middle Schools Leigh Ann Lewis led Morath on a tour of Hedrick Middle School. The group visited science classrooms to discuss student projects and the campus's recent STEM certification through the National Institute for Stem Education. Morath and Dr. Rapp also took time to speak with students preparing for the 2022 STAAR test.
Morath and district leadership ended the trip with discussion on ways to continue working closely together to serve and support students in LISD and public schools across the state.