Return to Headlines
VIDEO | A Worldwide Encounter at Central Elementary
Students learn new culture through video chat
Nov. 15, 2018—Smiling students beamed on both computer windows as the video chat began. It was an early morning for one group and a late evening for the other. On one end, Kathy Pittinger's classroom of students at Central Elementary in Lewisville, Texas projected their video chat onto the wall, while their digital reflection aimed at a classroom in another part of the world. The other location?
That was a mystery to be solved.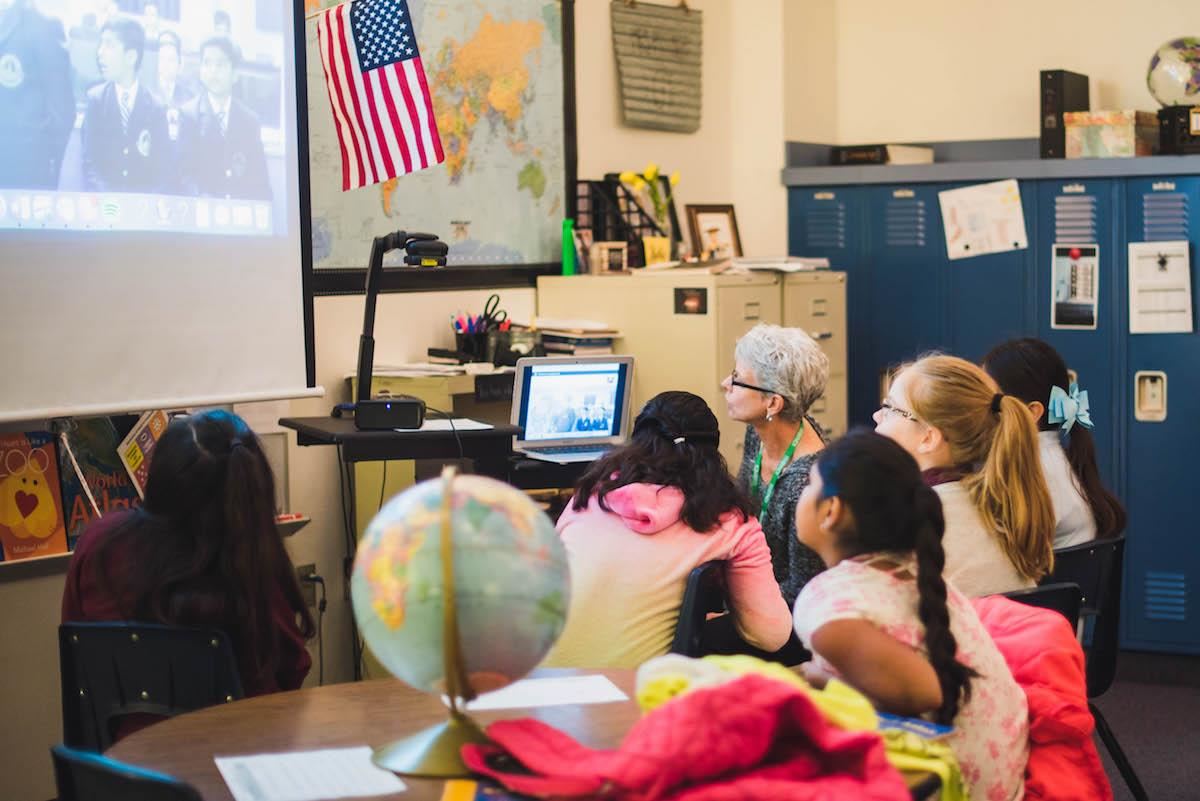 The goal for this unique "Mystery Skype" session is for students from both schools to ask questions of one another and give specific geographic clues as to where their counterparts may be located.
Using maps and globes, students studied directions, continents and country names as they narrowed down locations and determined their next question. A small applause could be heard between each question, as the answers got each group closer to the mark.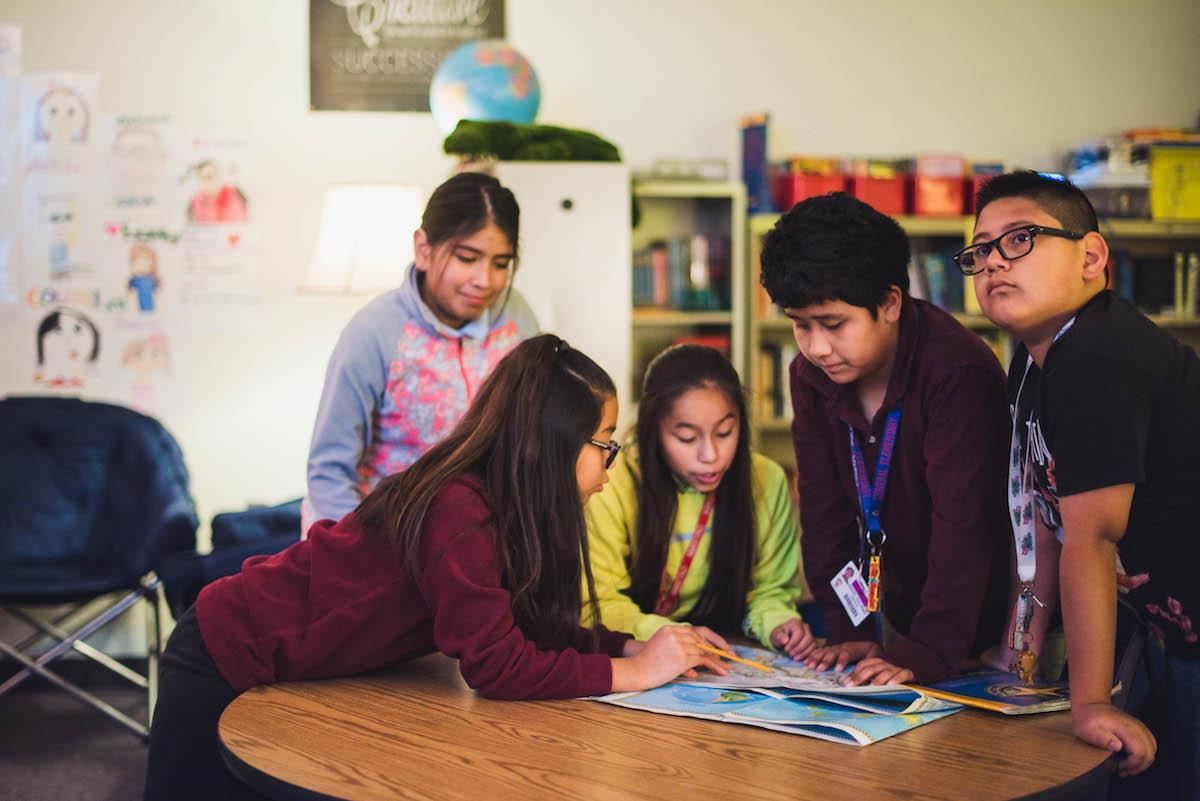 "Are you in the Northern hemisphere?"; "Are you on the continent of Europe?"; "Do you border the Indian Ocean?"; and "Is your country near the Gulf of Mexico?" were just a few of the ways students used clues to evaluate where in the world their new friends might be.
"Are you in India," the Central students finally concluded.

"Yes we are," a student responded.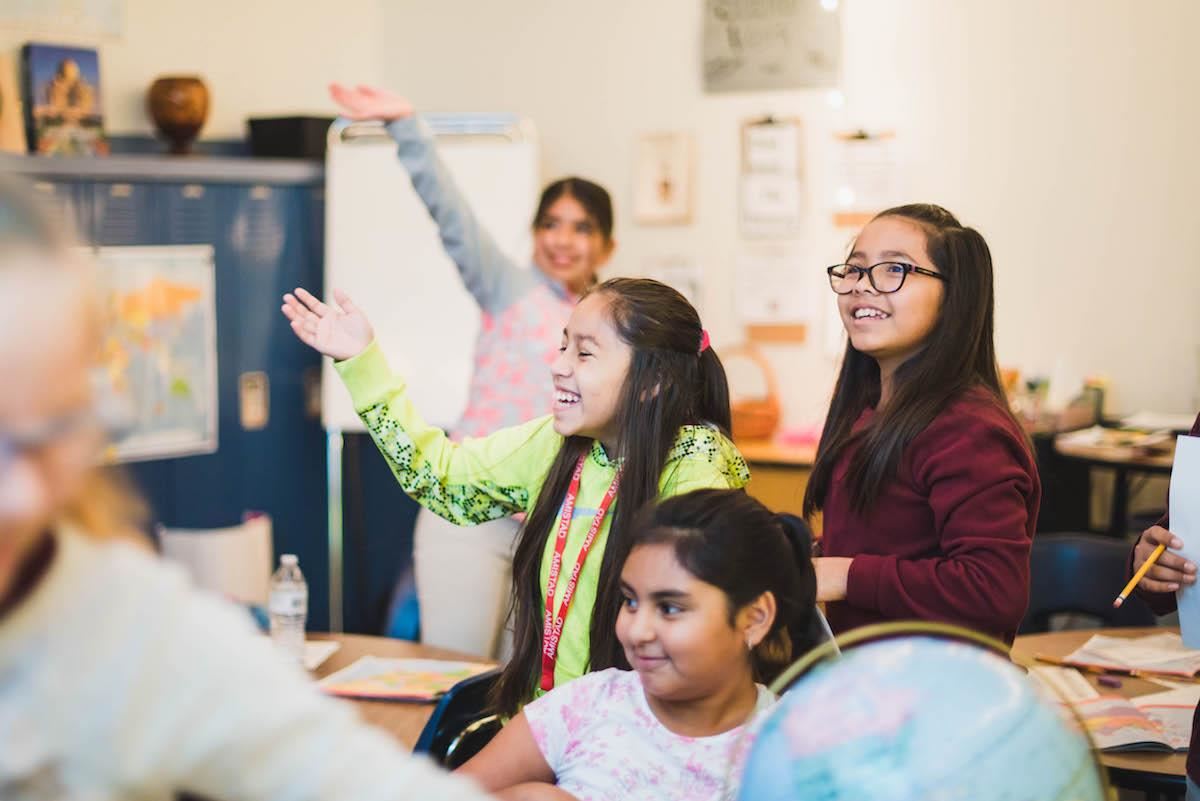 That was it! The students on the call were located in a smaller town near India's capital of New Delhi. Their class also narrowed down that the Central students were in the United States, and Texas.
Pittinger previously reached out to Narottama Sharma, the teacher in India, more than two years ago through a connection on Edmodo and they keep in touch in hopes of providing more learning opportunities, like this one, for their students.
"Participating in cross-cultural activities such as these is critically important for our learners," Pittinger said. "These sessions develop their critical thinking and questioning skills while helping learners get to know children of similar ages."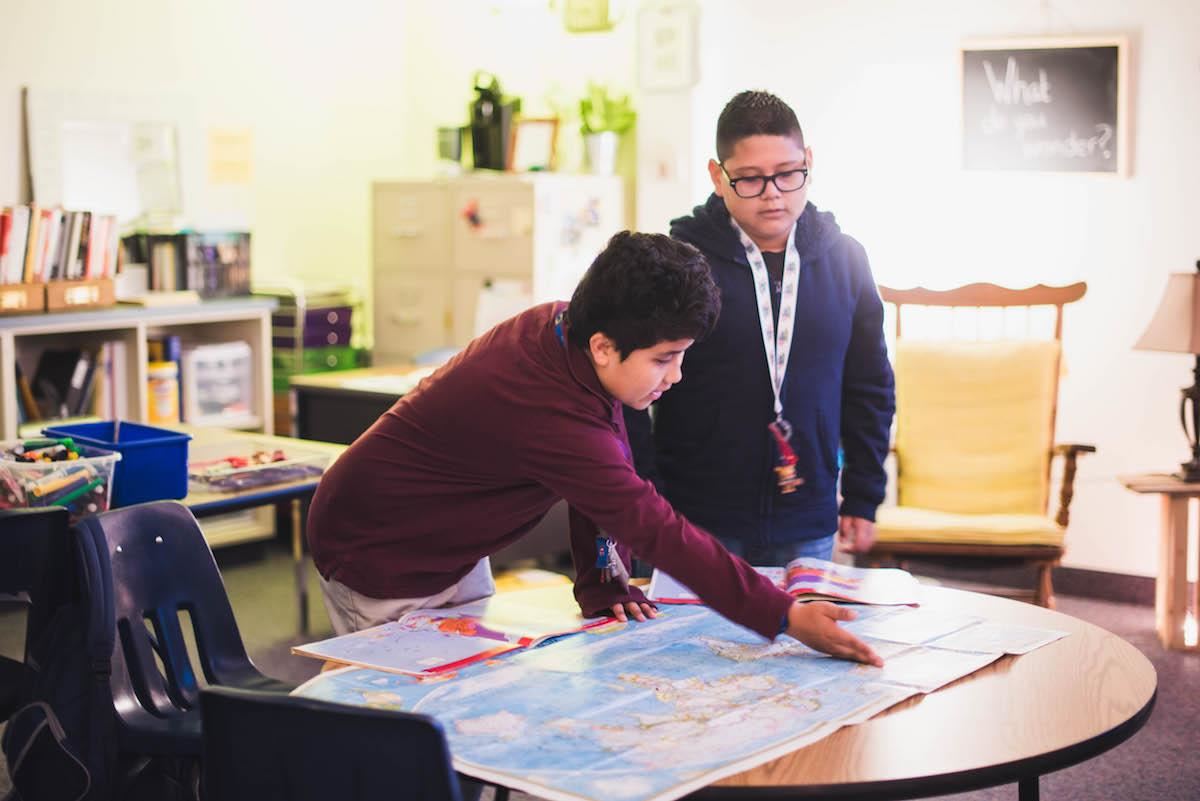 Once the geographic guessing game was complete, the students were able to ask about each other's lives and cultures. Questions about hobbies, school clubs and favorite activities consumed much of the conversation. While the students interacted mostly in English, they were able to share a poem in Hindi and a conversation in Spanish.
"It feels like they are right there, but then whenever you look at where you're at and they're at on a globe, it's very far away," Central fifth-grader Chelsea Bell said.
"From a practical and mathematical sense, we had to determine when our event could actually take place, as Pilani, India's time is 11.5 hours ahead of our time in Lewisville," Pittenger added. "Both students in India, as well as our students in Lewisville had to Skype outside of normal classroom hours in order to make this event work effectively."
While the time difference makes it difficult to schedule consistent video chats, the students plan to continue learning more about each other by typing questions and answers into a shared Google Doc.
"I'm looking forward to learning more about what they do after school," Bell said.
Before the call to India, Central students had practiced their geography skills by having a Mystery Skype with the Wind Cave National Park in South Dakota. Skype and The National Park System partner together to bring more local educational video chat sessions to students for free.
"I highly recommend all educators consider involving their classes in these activities," Pittinger said.
Learn more about Mystery Skypes from Microsoft's website, and see more pictures from this fun event on Central's Facebook page.


---
Central Elementary is a Lewisville, Texas elementary school in the Lewisville Independent School District. Follow Central on Facebook and Twitter to see more student experiences throughout the school year or visit LISD.net for more information about our district.