Return to Headlines
Students Celebrate 10th Annual LISD Job Olympics
Big winners and fun times bring high school students together
March 7, 2019 — Students from across Lewisville ISD (LISD) shared many high-fives and some friendly competition at the 10th Annual LISD Job Olympics.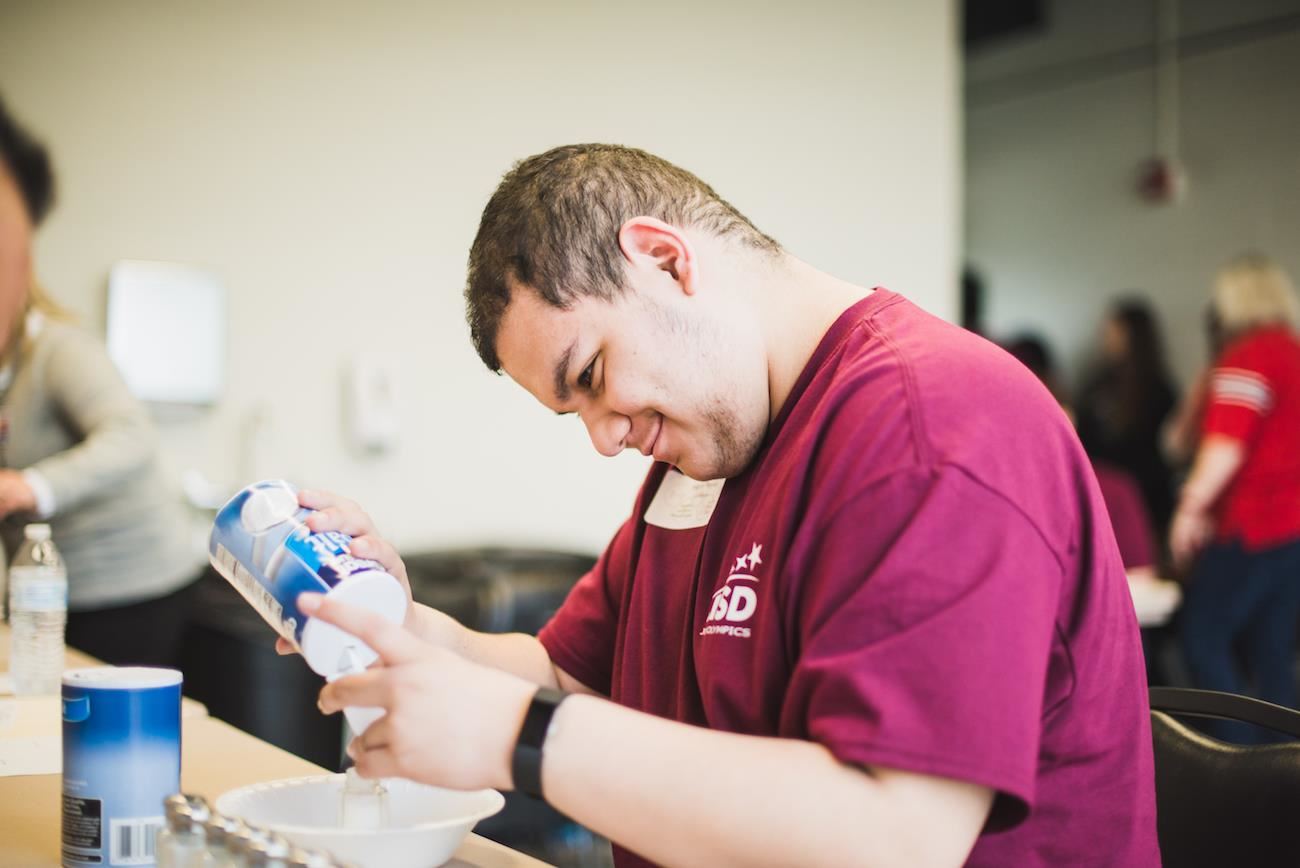 Students from Flower Mound High School (FMHS), Hebron High School (HHS), Lewisville High School (LHS), Marcus High School (MHS) and The Colony High School (TCHS) competed in events that evaluated the following vocational skills and experience: job application, interview, restaurant and hospitality, grocery and office.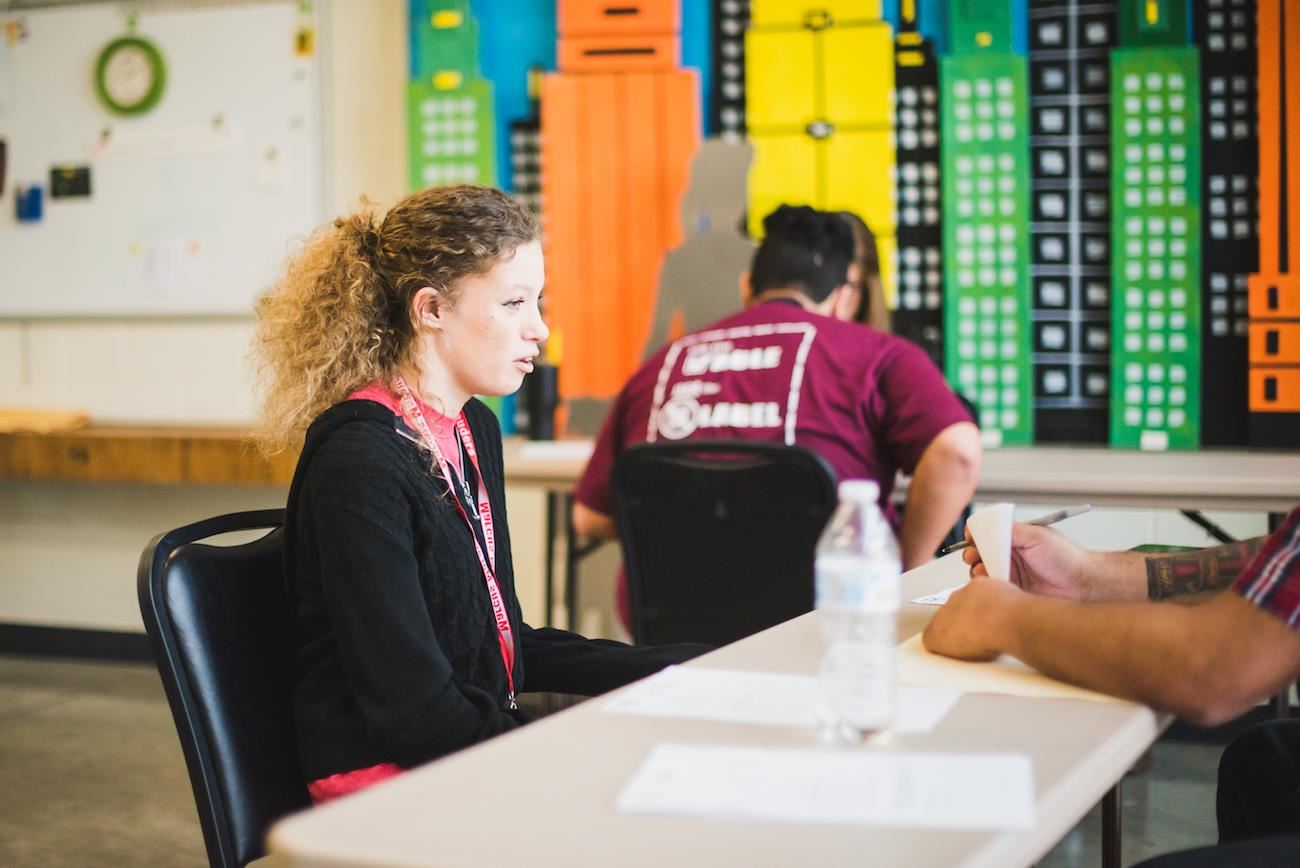 Community and school leaders, representatives from local businesses and volunteers served as judges at the event which was held at the MCL Grand in Lewisville.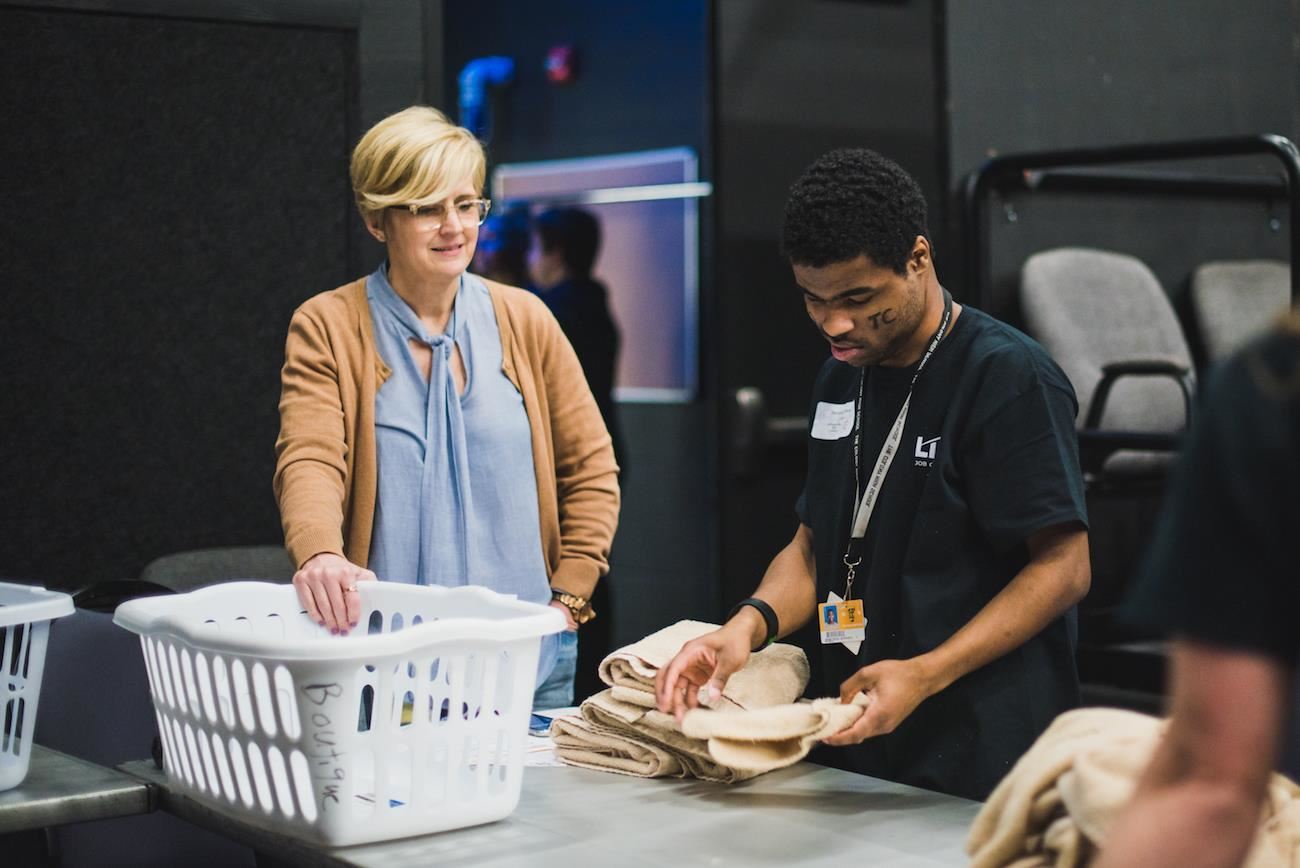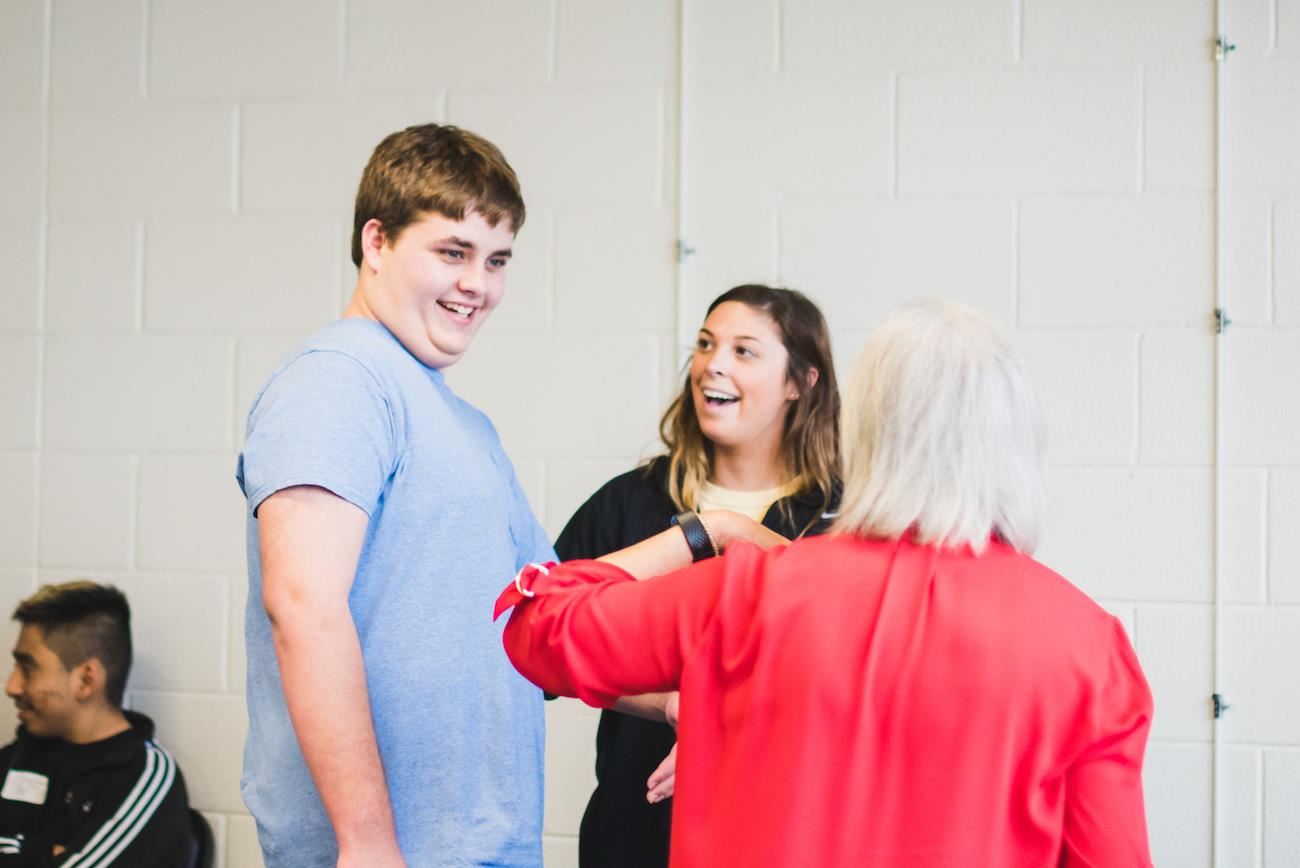 2019 LISD Job Olympics Medal Winners:
Job Application
Stephanie Arriaga, LHS
Juan Villareal, LHS Killough
Luis Martinez, LHS Killough
Job Interview
Malik Wilson, LHS Killough
Ethan Buckley, HHS
Fredrick Erskin, HHS
Packet Assembly
Kendall Bowie, FMHS
Ross Reeves, FMHS
Kendy Govea, MHS
Mail Sorting
Mauricio Nava-Reyna, TCHS
Yuki Maruyama, HHS
Neil Reese, LHS
Typing
Ross Reeves, FMHS
Ethan Edmond, MHS
Riley Fiddes, HHS
Shredding
Gwynnie Bush, TCHS
Pierce No, FMHS
Carole Cox, LHS
Grocery Stocking
Shane King, TCHS
Nathan Mills, LHS
LHS Killough
Grocery Bagging
Mario Mendoza, HHS
Roberto Perez, HHS
Kevin Reyes, LHS Killough
Greeting and Drink Order
Wyatt Hazel, LHS Killough
Alissa Kizer, LHS
Kirk Trevino, LHS
Table Setting and Bussing
Mario Mendoza, HHS
Zach Lovell, FMHS
Abel Ocampo, LHS
Filling Salt Shakers
David Salter, LHS
Miguel Reyes, LHS
Jalen Barber, LHS
Rolling Silverware
Dylan Stacy, HHS
Seth McCawley, TCHS
Edwin Martinez, TCHS
Folding Towels
Guadalupe Cortina, HHS
Shasmin Rios, LHS Killough
Joseph Cabrinha, FMHS
Folding Shirts
Emely Martinez, HHS
Fredrick Erskin, HHS
Michael Choi, HHS
Vacuuming
Muhammed Olawore, LHS Killough
Jordan Haney, MHS
Lucas Illerburn, FMHS
Taking home the overall championship trophy was Hebron High School.


Congratulations to all the students for excelling in these activities and making this event another wonderful success.
Visit the Lewisville ISD Facebook Page to see the full photo album.