Return to Headlines
LISD Virtual Learning Academy Director Recognized for Advocacy Efforts
The Texas Computer Education Association (TCEA) recently named Dr. Chris Bigenho, Lewisville ISD (LISD) Director of Virtual Learning Academy (VLA), as the recipient of its 2020 TCEA Advocacy Award. According to TCEA, the award recognizes "an outstanding and enthusiastic individual for their efforts to promote the TCEA legislative program by advocating for positive change in educational technology issues in their local community, their state, and at the national level."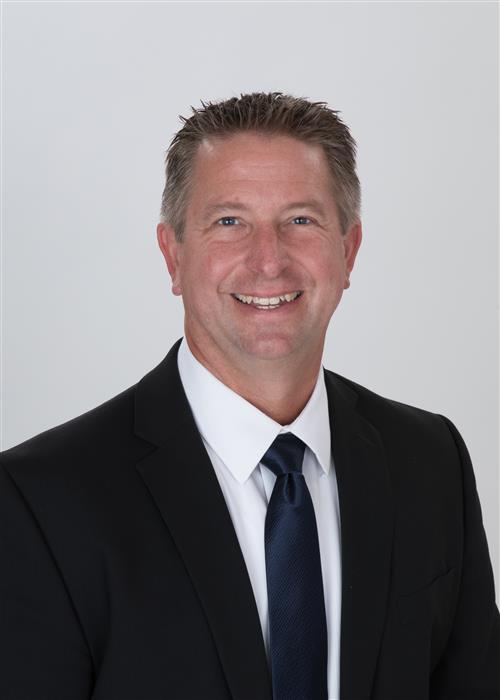 TCEA specifically noted Bigenho's efforts during the 86th Texas Legislative Session in promoting virtual learning. In LISD, virtual learning is growing. In fact, for Fall 2019, VLA saw a 200 percent growth in participation over Fall 2018.

"Last year I got very involved in the effort to change the Texas laws that impact what school districts can and can't do related to serving students through online programs," Bigenho said. "I went to Austin four different times over the legislative session. The first visit was to participate in the TCEA Advocacy Day, and I also pulled together a group of school districts from the area and other areas of Texas to collaborate on this work."

Bigenho said that although he has always voted in elections, he had never been politically active through letter writing or speaking with lawmakers. However, that changed this past legislative session — aside from TCEA Advocacy Day, which he credits for helping him understand the process, Bigenho traveled to Austin three additional times to testify before education committees. Bigenho testified once before the Senate Committee on Education and twice before the House Committee on Public Education.

"I would also go to various lawmakers' offices to speak with them or their personnel regarding the several bills and the need for changes in the law to help districts better serve their students who currently are being served by home districts because of restrictions in law," Bigenho said.

In addition to sharing testimony, Bigenho also wrote letters to state representatives asking for their support of certain bills. And, while the 86th Texas Legislative Session has come and gone, Bigenho said his work isn't finished.

"I am continuing this work now through presentations and meetings with folks from other districts," he said. "This is all in preparation for the next legislative session where we hope to push again. We learned a lot this past session that we hope to be able to use to move things forward again."

Bigenho will be honored with the Advocacy Award at the annual TCEA convention in Austin, during the Awards and Scholarships Ceremony on Feb. 4.


---
Virtual Learning Academy provides online learning opportunities to secondary students across the Lewisville Independent School District and the state of Texas. Follow VLA on FACEBOOK and TWITTER to learn more about virtual learning in Lewisville ISD or visit BEST SCHOOLS IN TEXAS for more information about joining the Lewisville ISD family.