Return to Headlines
LISD Names New Chief Executive Director of Learning & Teaching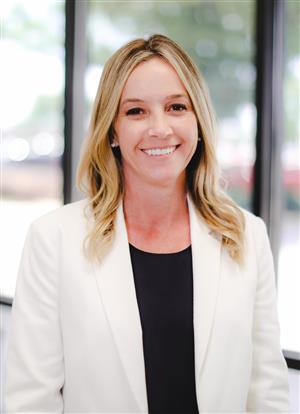 Lewisville ISD (LISD) announced June 23 the appointment of Adrienne Gall as the district's new Chief Executive Director of Learning and Teaching.
"Mrs. Gall brings a unique perspective to our learning and teaching division," LISD Superintendent of Schools Dr. Kevin Rogers said. "She has a wealth of experience at many levels in our district and has been an integral part in making decisions that support innovative student learning during one of the most challenging years we've seen in education in recent memory. Mrs. Gall will be an excellent addition to our leadership team."
Gall most recently served as Executive Director of Elementary Curriculum and Programs, formerly Director of Elementary Curriculum and Programs, a position she has held since 2015, where she oversaw all curricular content areas and led multiple departments including Early Childhood, Language Programs, Gifted & Talented, the LISD STEM Academy, and Outdoor Learning. She oversaw the inception of the elementary LISD STEM Academy, federally funded programs, the launch of the LISD Reading Academy for teachers, and the creation of the elementary virtual pathway options to serve families during the pandemic.
Gall began her 23-year long career in education as a teacher in Oklahoma City before her move to Texas where she taught in Irving ISD and eventually Lewisville ISD, teaching 5th grade at McAuliffe Elementary. Prior to her move into central administration, Gall held roles as a campus leader for 12 years, spending time in Keller ISD before returning to LISD to join campus administration, serving as principal at Hebron Valley Elementary from 2010 to 2015.
"I am thrilled to have the opportunity to serve our LISD community in this role," Gall said. "I have spent 18 years of my career in LISD, so to be able to partner with our incredible leadership team to help guide our students, families, and staff through exceptional learning experiences is truly a great honor."
In this role, Gall will oversee curriculum and instruction, providing leadership and support for areas including general education, English Language Learners, world languages, gifted and talented, Pre-AP, and Advanced Placement. She will be charged with ensuring the district develops and maintains the highest quality curriculum, instruction, assessment, and program services.
A graduate of Oklahoma City University, Gall received her Bachelor of Arts in Elementary Education. She received a master's degree in Educational Administration from Texas Woman's University.
Gall and her husband, John, are proud parents of two boys who attend Marcus High School.