Return to Headlines
TECC-West Hosts Employment Signing Day for Students
Signing day isn't just for athletes at Lewisville ISD. Last week, seven students in the Heating, Ventilation, and Air Conditioning (HVAC) and Electrical programs at TECC-West signed their letters of employment with local businesses to officially begin their professional careers.
These students were the first set of seniors to finish the two-year program at TECC-W, which opened in 2020, and earn certifications to set them up with job opportunities before they even graduate high school.
The seven TECC-W students who signed their letters of employment are: Dominic De La Vega, Flower Mound HS (National Field Services); Aaron Hamilton, Lewisville HS (National Switchgear); Nathan Illerbrun, Flower Mound HS (National Field Services), Chaim Kirkland, Lewisville HS (Boone's Heating and Air Conditioning); Diana Maldonado-Bermejo, Lewisville HS (National Field Services); Sean Seran, Lewisville HS (National Field Services); and Oswaldo Secundino, Lewisville HS (National Field Services).
"We wanted to create a celebration that would honor those students entering the industry out of our building trades programs in HVAC and Electrical," Justin Gilbreath, TECC-W Director said. "In cooperation with National Switchgear, they brought official employment documentation for students to sign like they would a letter of intent in athletics."
The students also received an official company hat as they completed the process for the business they committed to go to work for immediately upon graduation. Representatives from the local businesses were on hand to officially welcome the students to the company. "We hope that this will inspire current and future students in the program as others see the success these students earned this spring," Gilbreath said. "Our instructors work hard to establish relationships with local business partners in order to provide these opportunities for students. It was a great day!"
Throughout the two-year program at TECC-W, students earned several certifications to get them ready for the futures they created. The students earned the following certifications: NCCER CORE, EPA 608, NCCER Electrical Level I, NCCER Electrical Level II, NCCER HVAC Level I, NCCER HVAC Level II, and NCCER HVAC Level III. The students were instructed by James Keyes (Electrical) and Forest Carter (HVAC).
"Students who go through either the Heating, Ventilation, & Air Conditioning program or the Electrical Program are highly marketable in a high-need industry due to the experiences and certifications they earn by completing courses at TECC-West," Gilbreath said. "Our campus Motto is "Beyond All Limits" and that is certainly true for the future of those students who complete the program. We are extremely proud of their accomplishments and look forward to seeing how they contribute to the industry."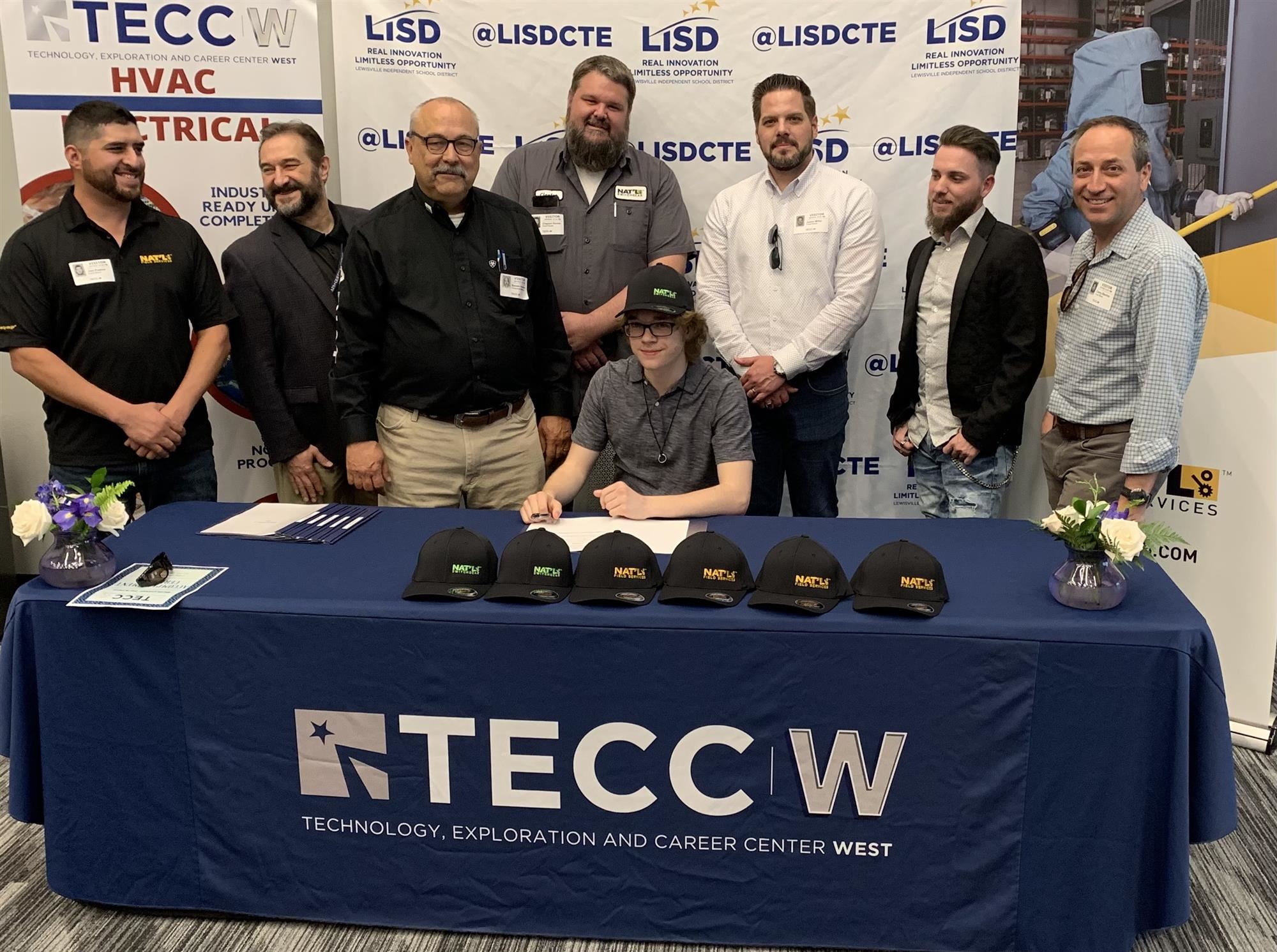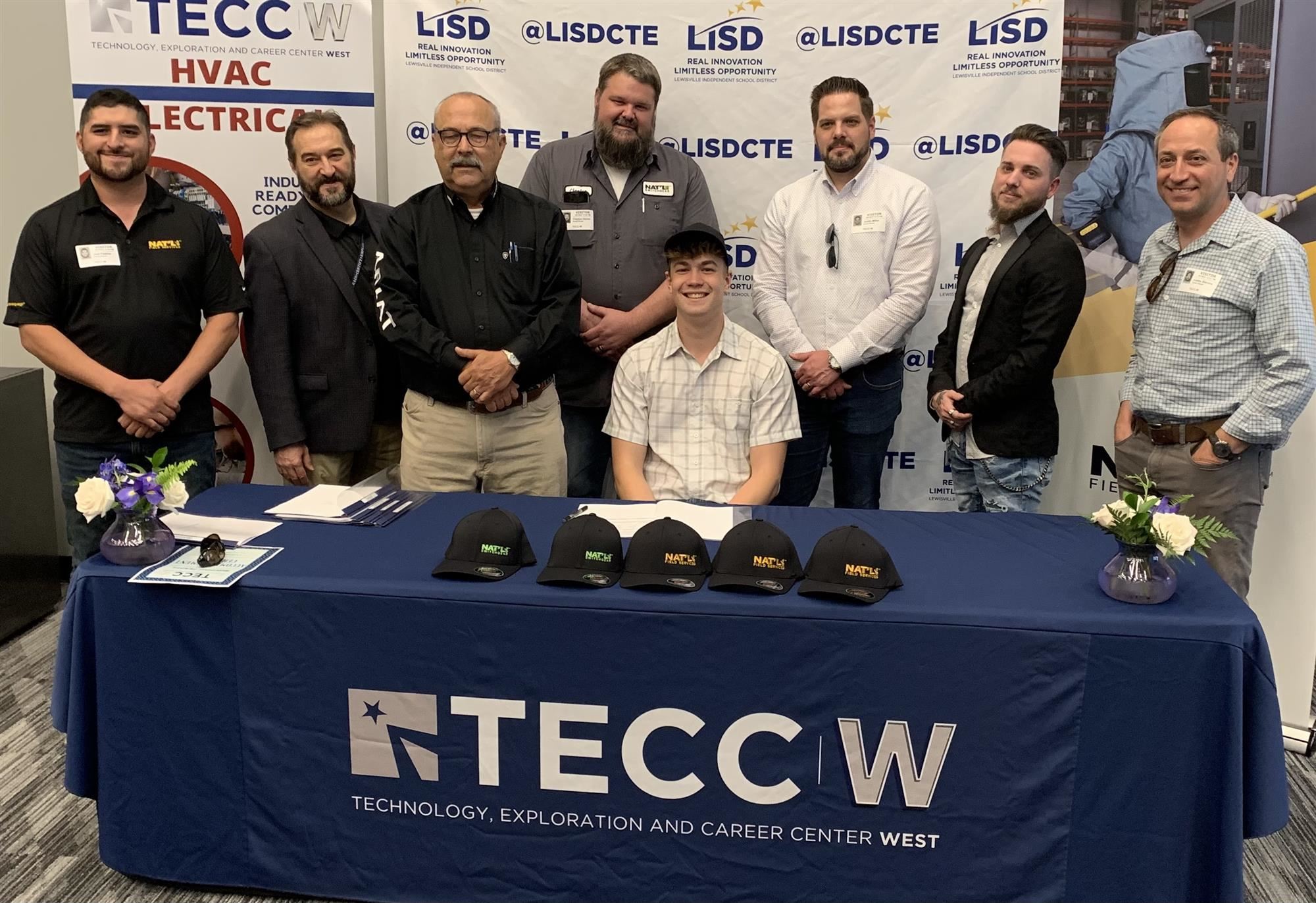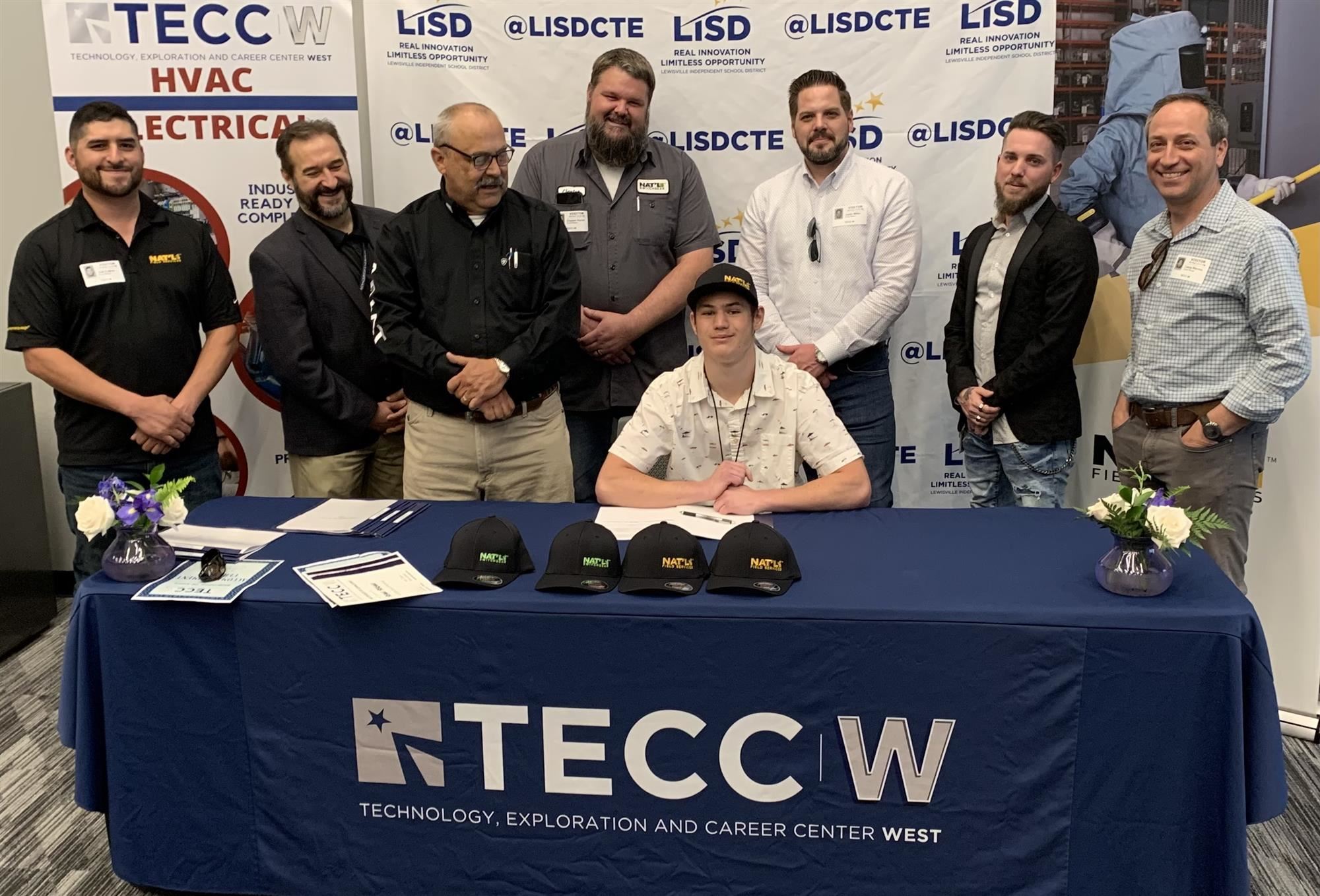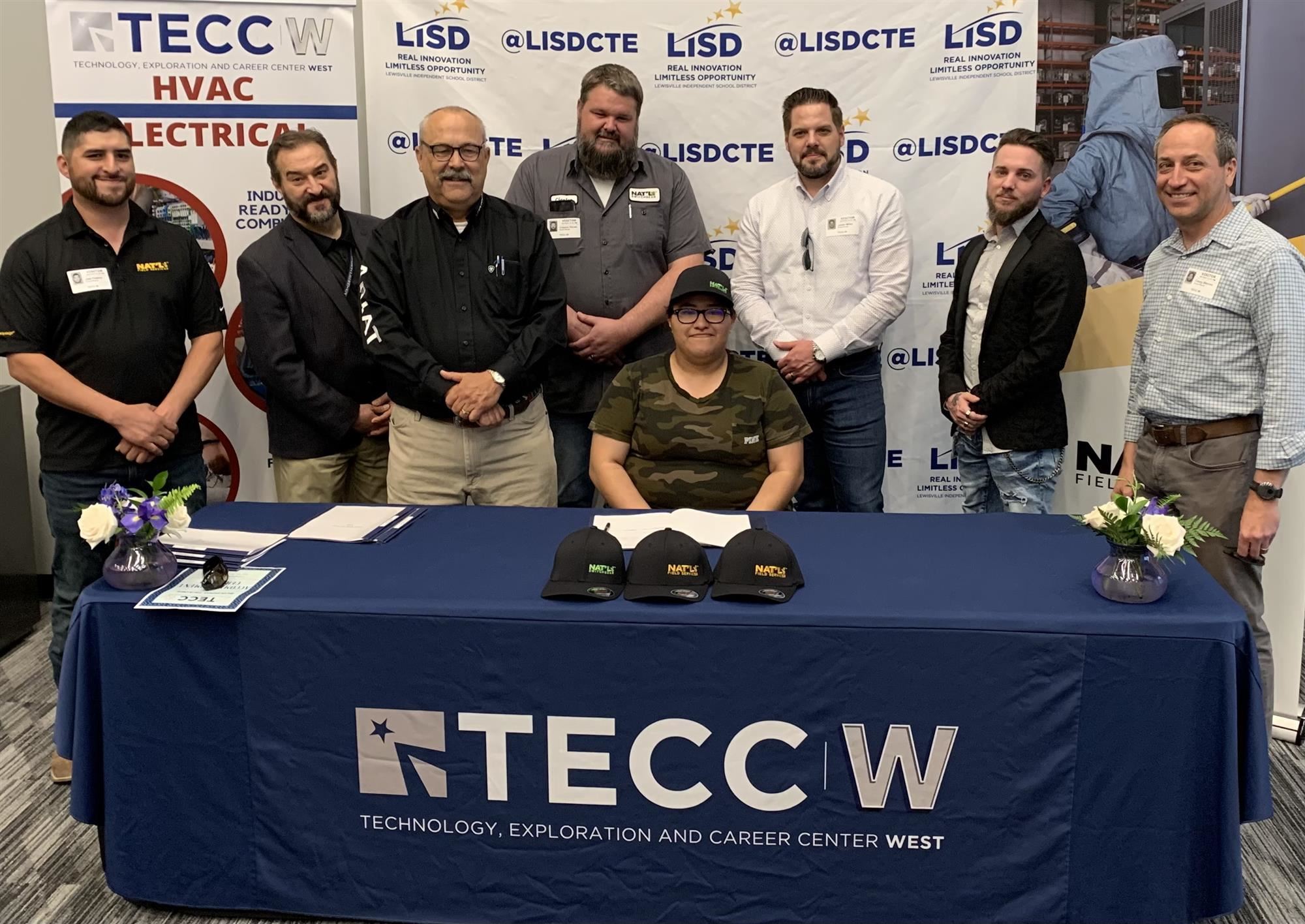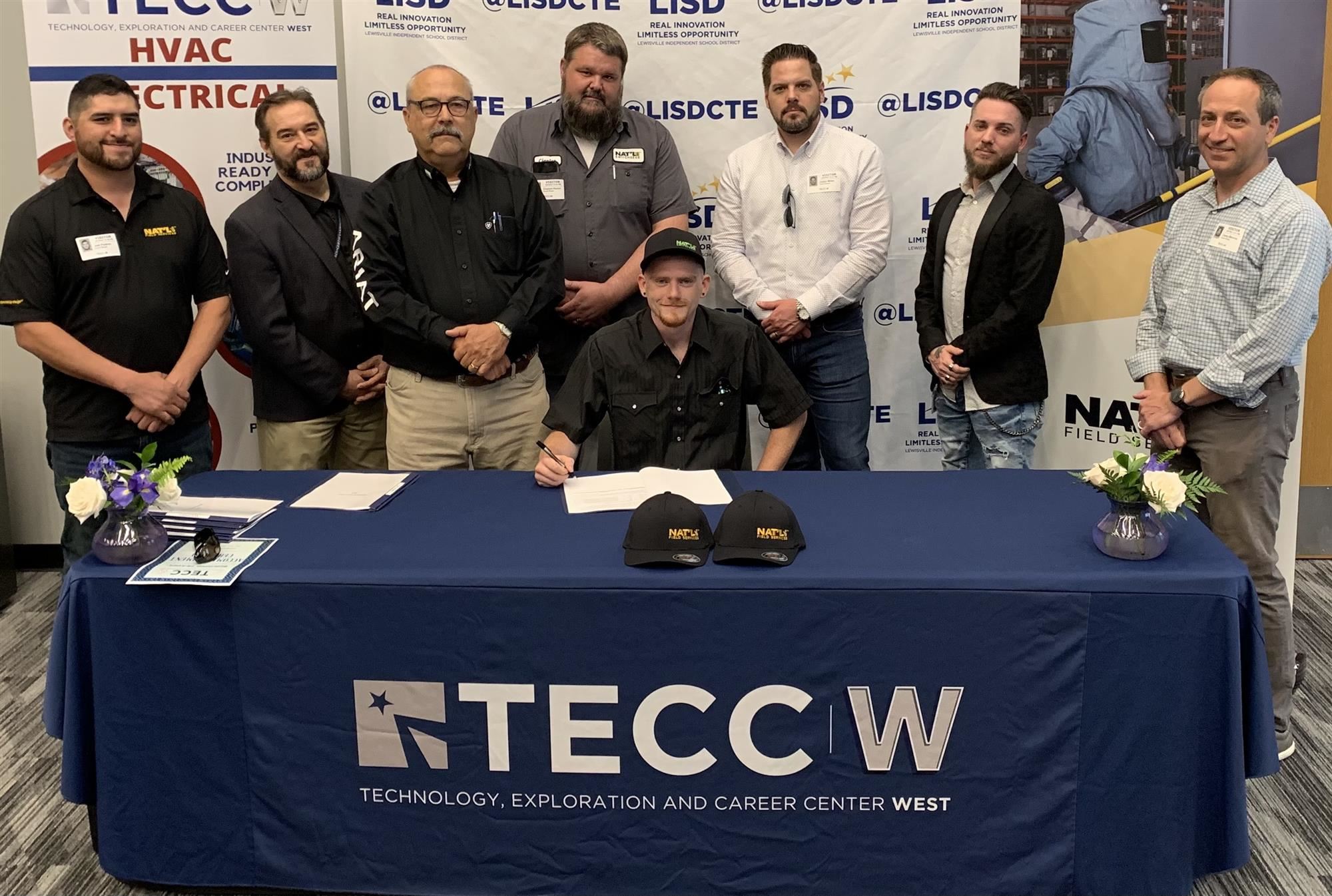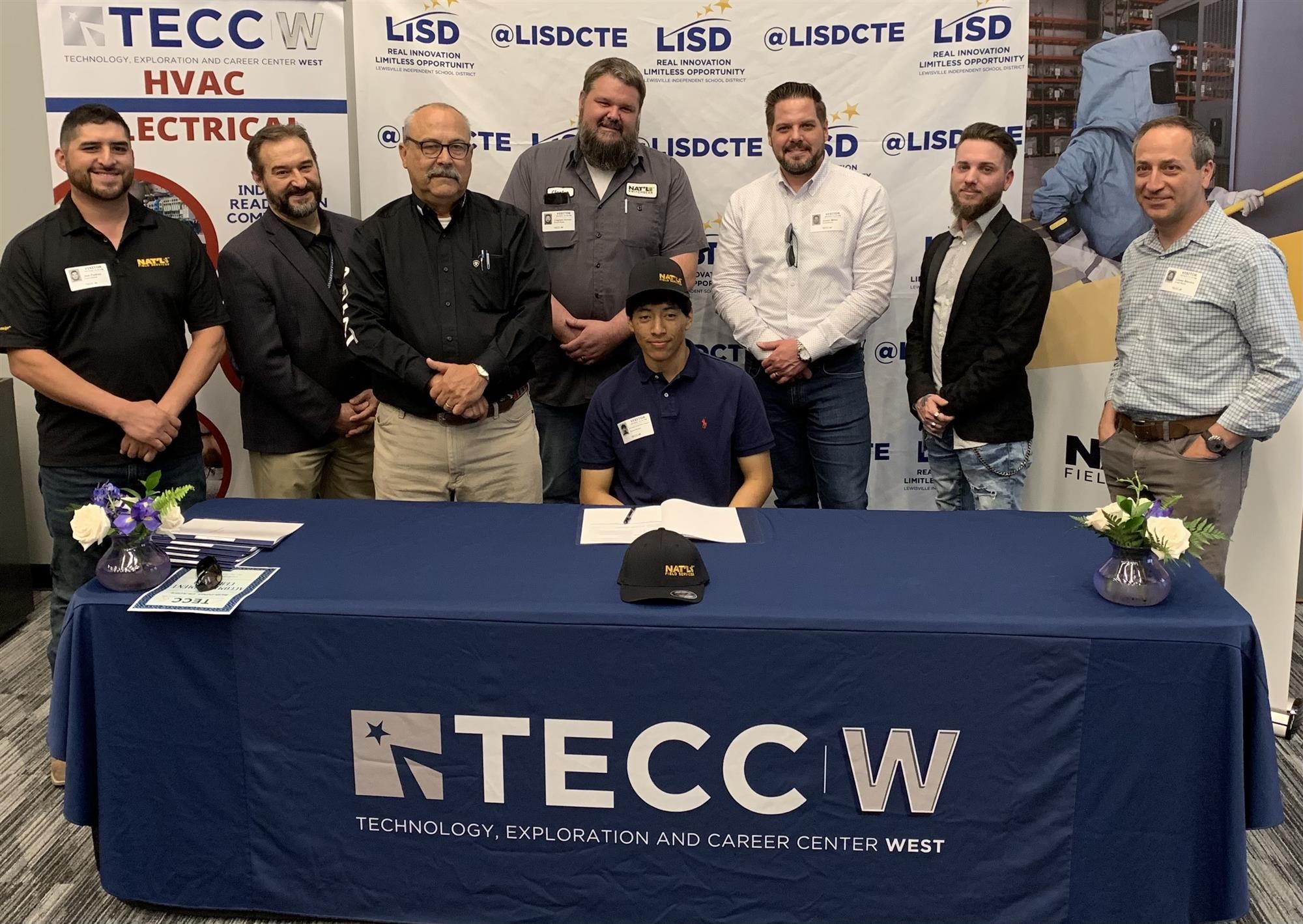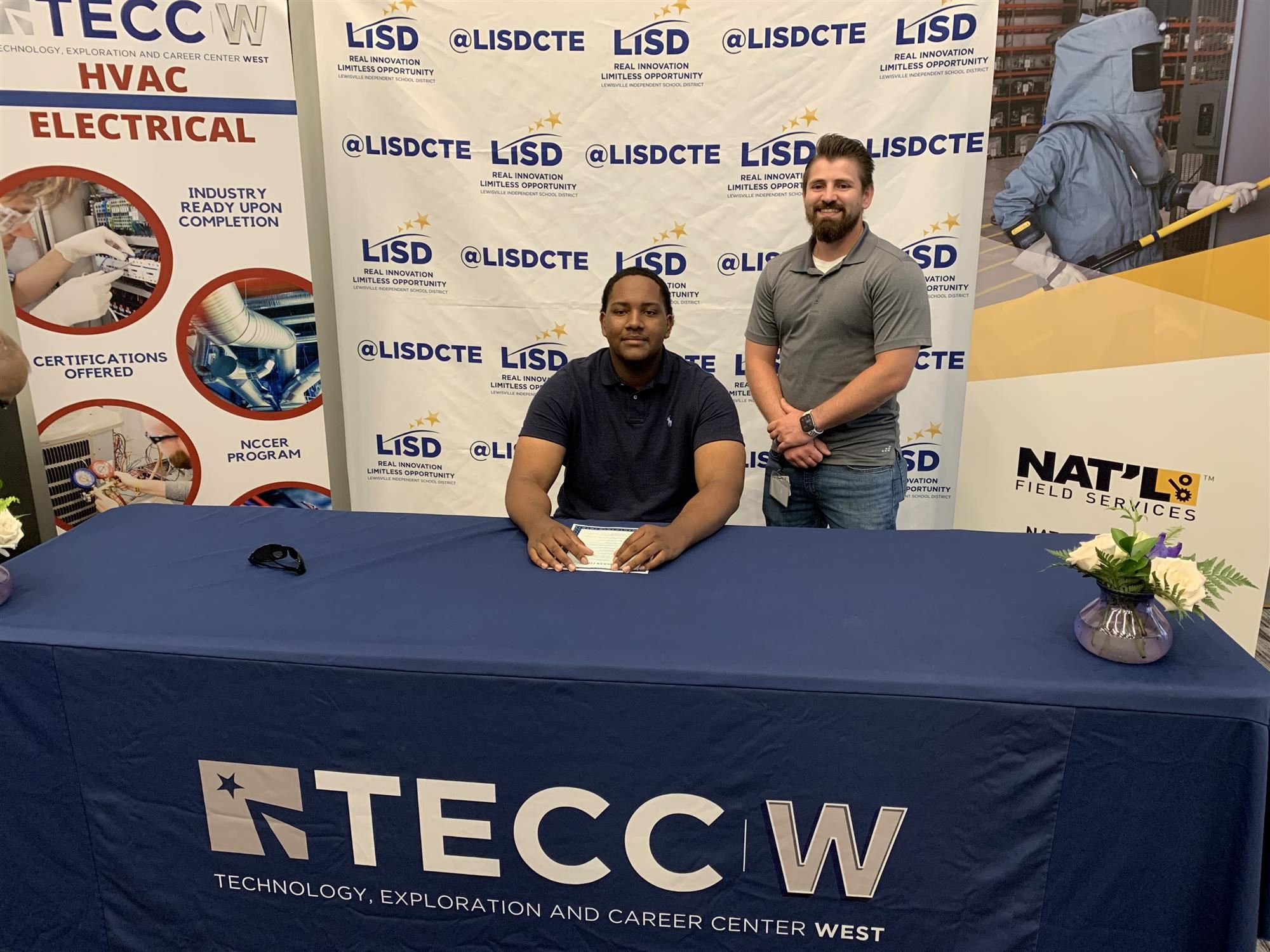 ---
The mission of the Career and Technical Education (CTE) department in the Lewisville Independent School District is to provide a quality educational program that enables all individuals to achieve their fullest potential in the pursuit of high-skill employment and advanced education. Check out the CTE website or visit Best Schools in Texas for more information about joining the Lewisville ISD family.