Return to Headlines
VIDEO | District Officially Opens Technology Exploration and Career Center West
Lewisville ISD Technology Exploration and Career Center (TECC) West celebrated its opening as a career and technology educational center with a ribbon-cutting ceremony held on Wednesday, Nov. 3, 2021.
"Our programs here at TECC-West develop employability skills that students can use in many applications in life," Justin Gilbreath, Director of TECC-W said. "We prepare students to enter the workforce, attend college, and give them a skill set to use while putting themselves through school. No matter what their interests are, there is a program for everyone here at TECC-West."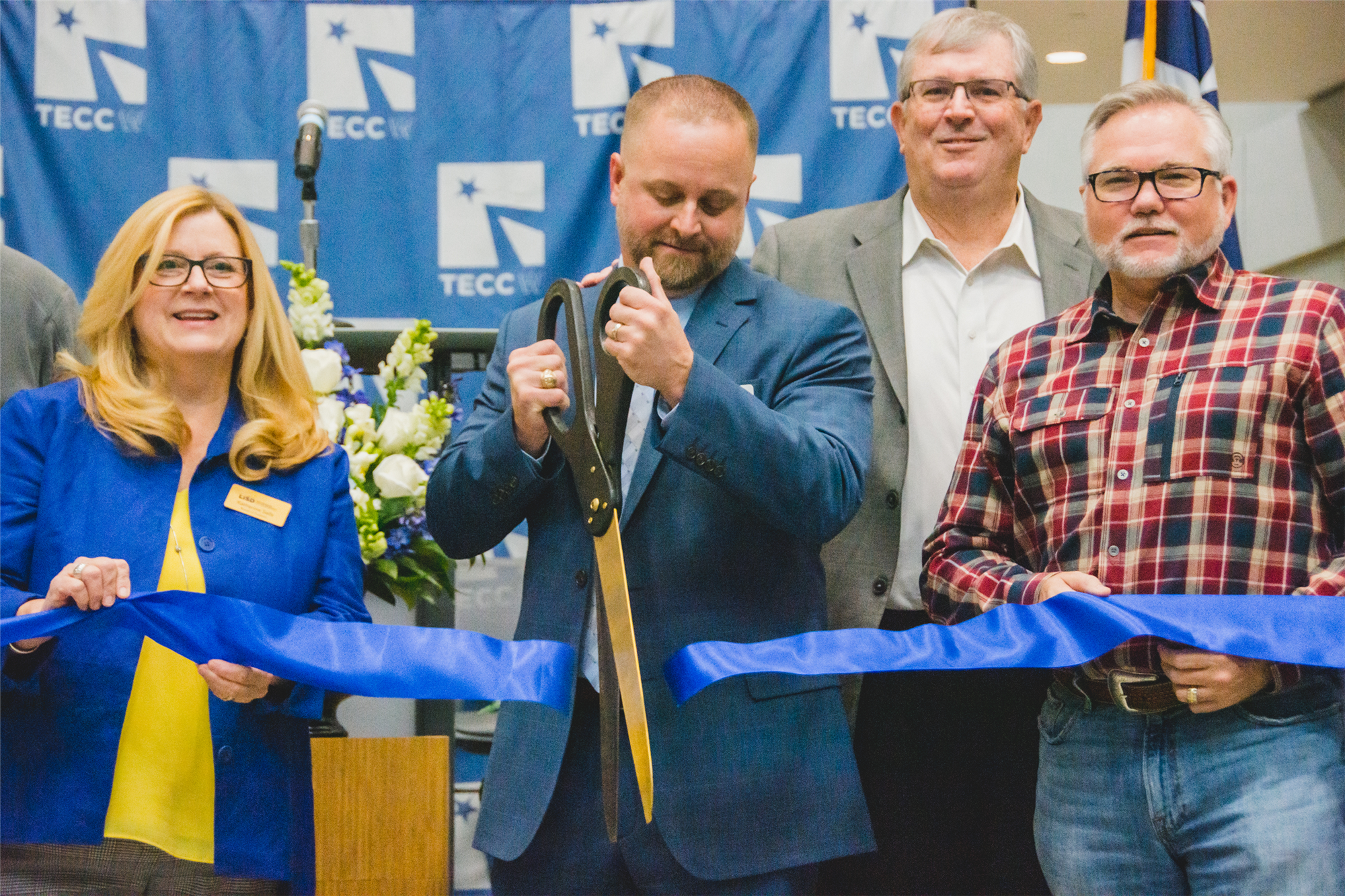 LISD voters passed a bond referendum in 2017, with nearly 63 percent of voters in favor of the bond. Included in the bond package was a new career center on the west side of Interstate 35 — intended to replace an aging Dale Jackson Career Center (DJCC). TECC-W opened its doors in the fall of 2020.
All of the event's visual presentations were provided by students in CTE programs at TECC-W and included floral arrangements on the stage and tables; culinary and hospitality for post-ceremony refreshments; a round tuit coin made by wood-working students as a commemorative souvenir for guests; and audio/video for filming the ceremony and running the surround sound for those in attendance.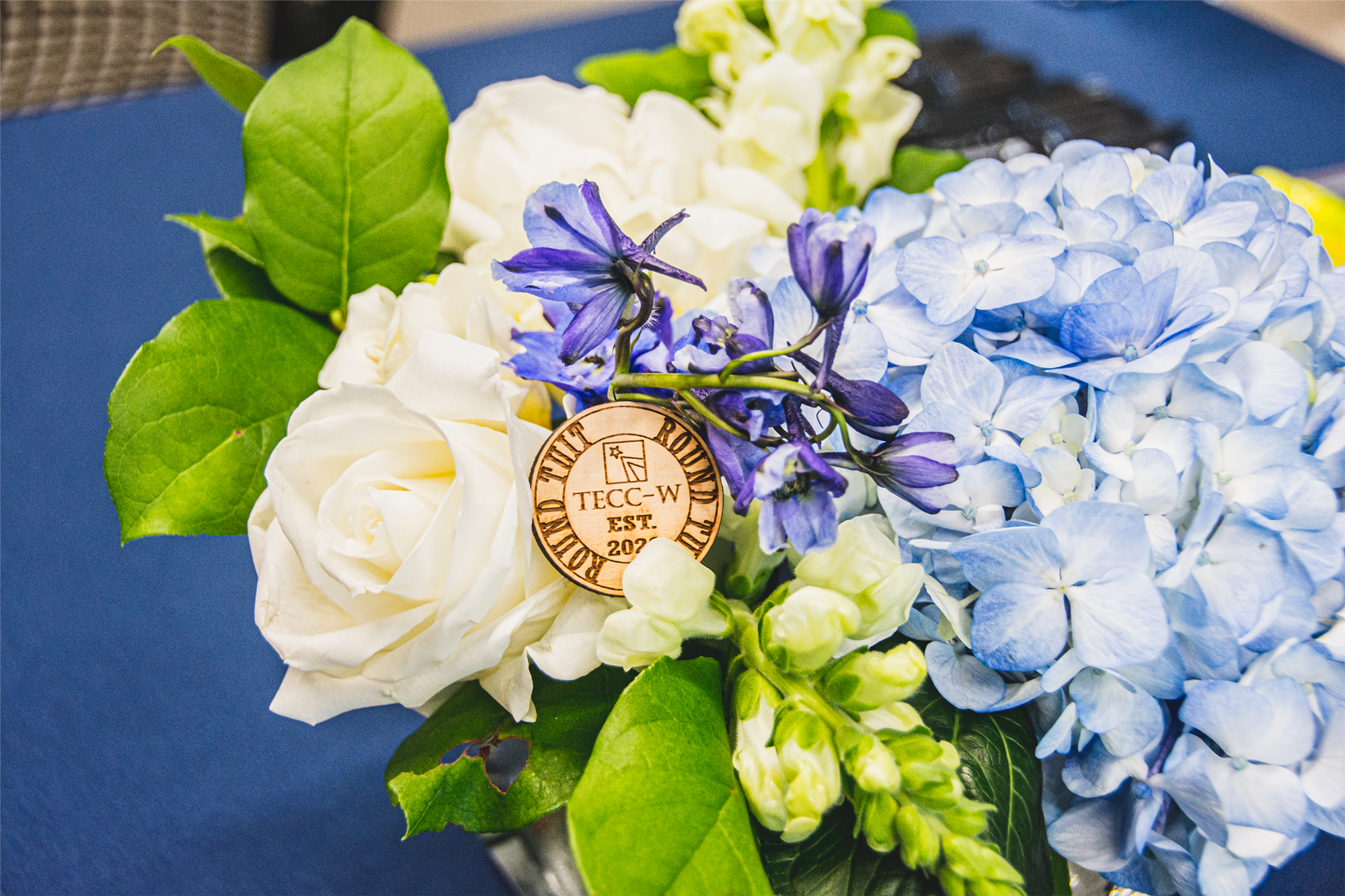 Welcoming comments were also made by TECC-W Director, Justin Gilbreath; LISD Superintendent, Dr. Kevin Rogers; LISD Board President, Tracy Scott Miller; and TECC-W Senior, Sarah Mullens.
"TECC-West has had such a positive impact on students by bringing kids from all five high school campuses together, allowing for great relationships to form over shared interests and passions," Mullens said. "Every student at TECC-West has a unique career journey, whether that's attending college, going straight into the workforce, or doing both. With over 35 certificates and licenses being offered through various programs, the career ready potential that students have is outstanding."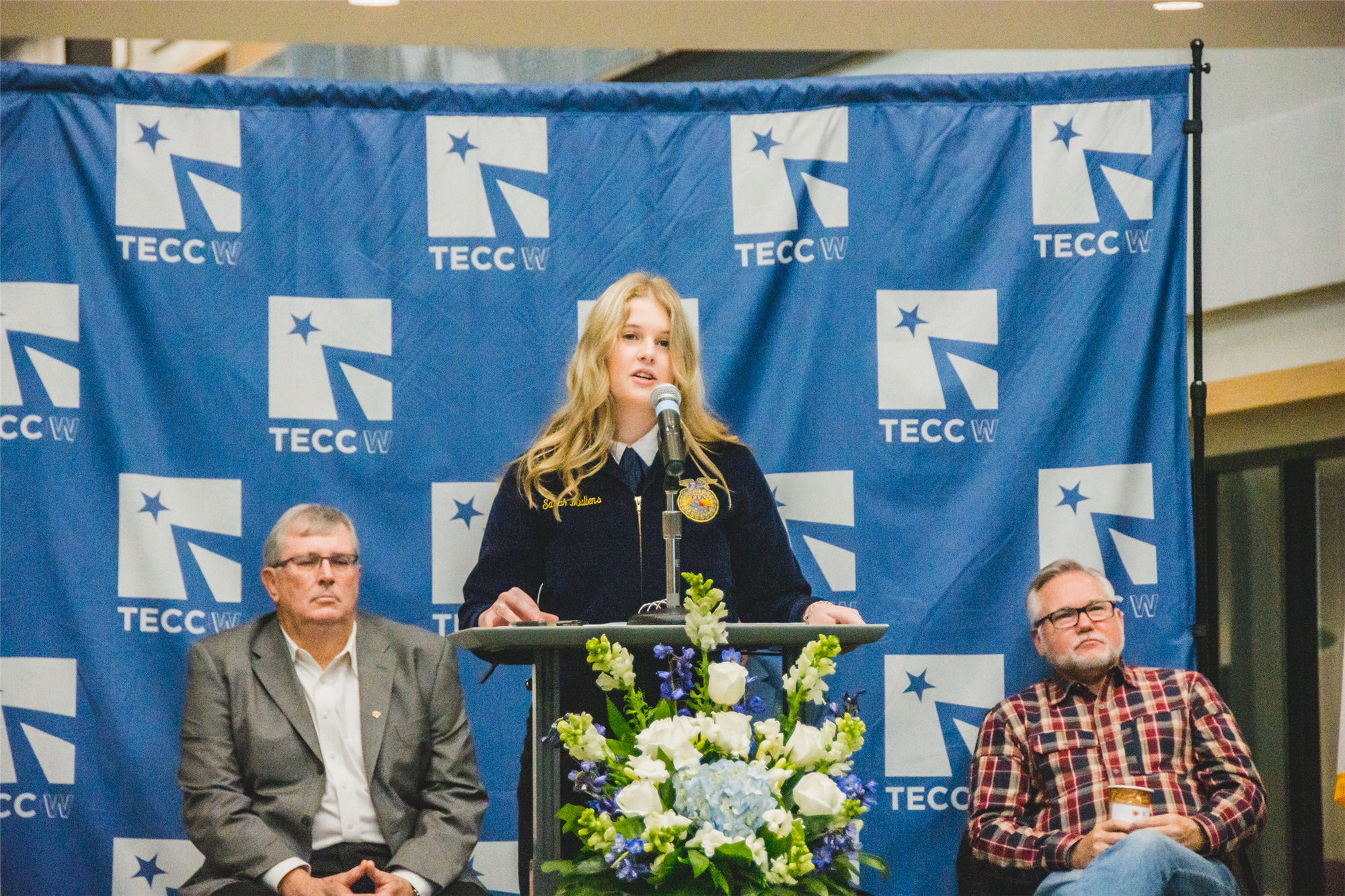 Among guests in attendance were LISD Board President, Tracy Scott Miller; LISD Board of Trustees: Allison Lassahn, Katherine Sells, Angie Cox, Kristi Hassett, and Jenny Proznik; LISD Leadership Team members; and elected officials including Lewisville Mayor TJ Gilmore, Denton County Commissioner Bobbie Mitchell, and Congressman Michael Burgess' outreach coordinator Jim Coffey.
Following the ceremony and cutting of the blue-colored ribbon, guests were served refreshments and invited to a personal tour of the campus guided by students and staff of TECC-W.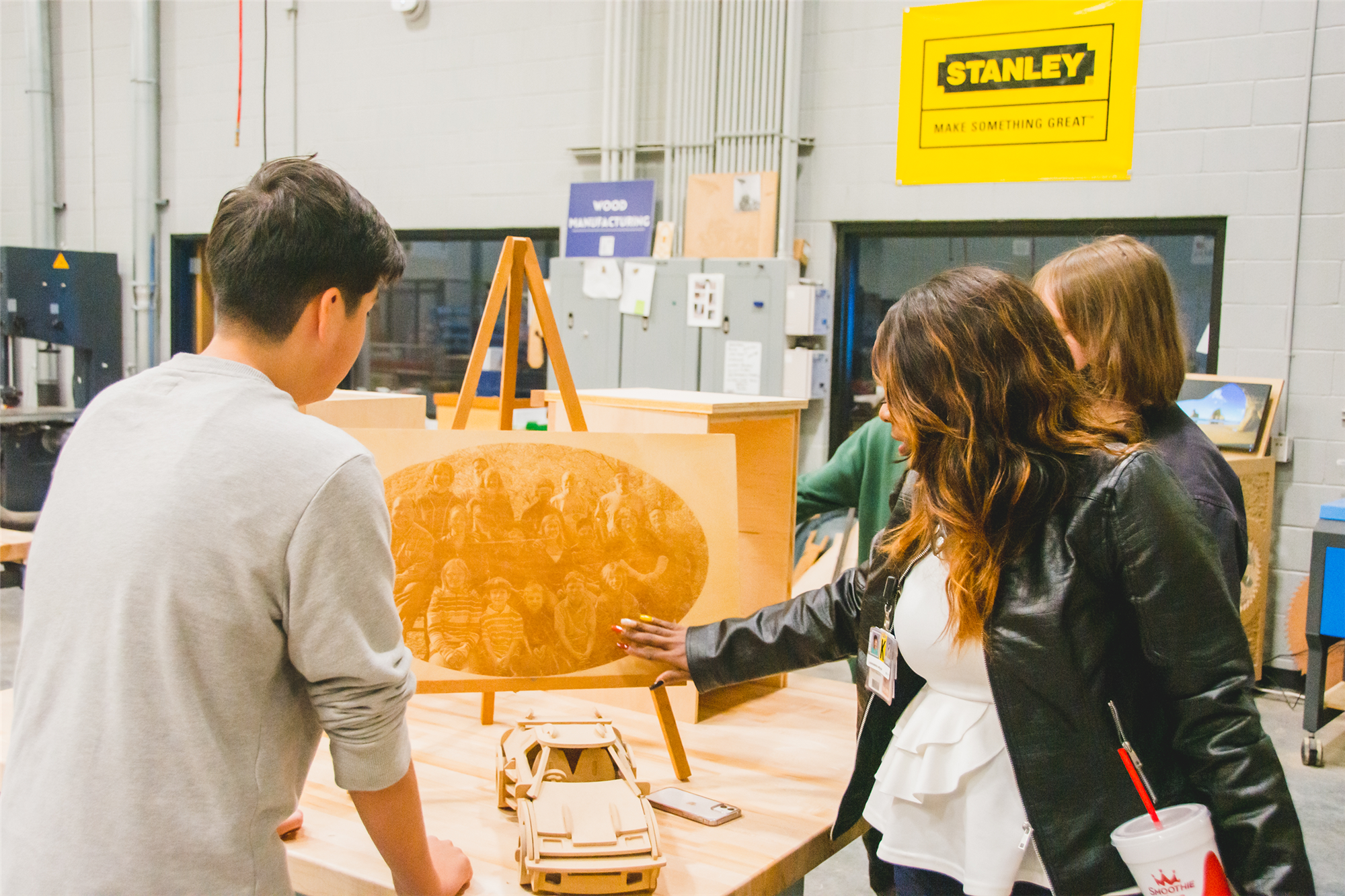 See more pictures from the ceremony on LISD's Technology Exploration and Career Center at TECC-West's Facebook page.
---
The mission of the Career and Technical Education (CTE) department in the Lewisville ISD is to provide a quality educational program that enables all individuals to achieve their fullest potential in the pursuit of high skill employment and advanced education. Check out the CTE website or visit Best Schools in Texas for more information about joining the Lewisville ISD family.