Return to Headlines
Calendar Options for 2017-2018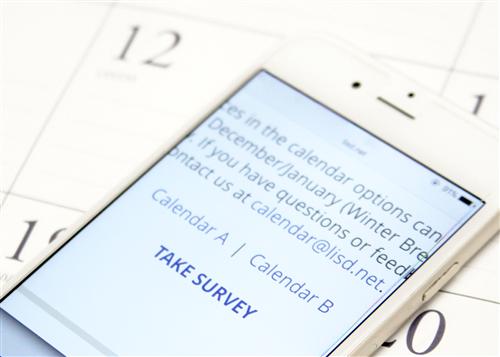 Your input is important as LISD considers Academic Calendar Options for the 2017-2018 school year. Please express your preference between the two calendar options.
Winter and Spring Break Dates
The winter break and spring break schedules are the same for both options, as are the professional learning days for staff.
Start and End Dates
The significant difference between Option A and Option B is the start and end dates for the school year.
Option A
-
View
Start Date – August 28
End Date – June 7
Summer Break would be one week longer
Option B
-
View
Start Date – August 21
End Date – May 31
Summer Break would be the same length as the last several years
Considerations
Option A
follows the traditional start date for schools, which is the fourth Monday of August, as mandated by the Texas Legislature.
Option B
takes advantage of an opportunity made available by the Texas Legislature to start school early. A school district can designate itself as a District of Innovation (DOI), which provides flexibility on some Texas Education Code requirements, including school start date. If LISD does seek DOI status, it would require consideration and action by the LISD Board of Trustees, and then submission to TEA.

Thank you for taking time to provide your input.