Return to Headlines
Lewisville Chamber Awards | December 2021
TECC East student, teacher and school were recognized at the Lewisville and Flower Mound Chamber Holiday Luncheon at the Courtyard Marriott in Flower Mound.

DECEMBER STUDENT OF THE MONTH | ZACH XENIOS
TECC East senior Zach Xenios was named the Lewisville Chamber's December Student of the Month. Zach Xenios is a fourth-year architect student at TECC East and is currently working at Corgan Architects in Dallas as a student intern. According to Zach's teachers, he is committed to leadership and community outside of school and in many ways, he brings his commitment into the design studio. He asks great questions, takes charge of group activities, willingly helps other students and often volunteers to help his teachers. His free time is split between Boy Scouts, spending time with his friends and listening to all sorts of books through audible. He loves science and learning how the world works.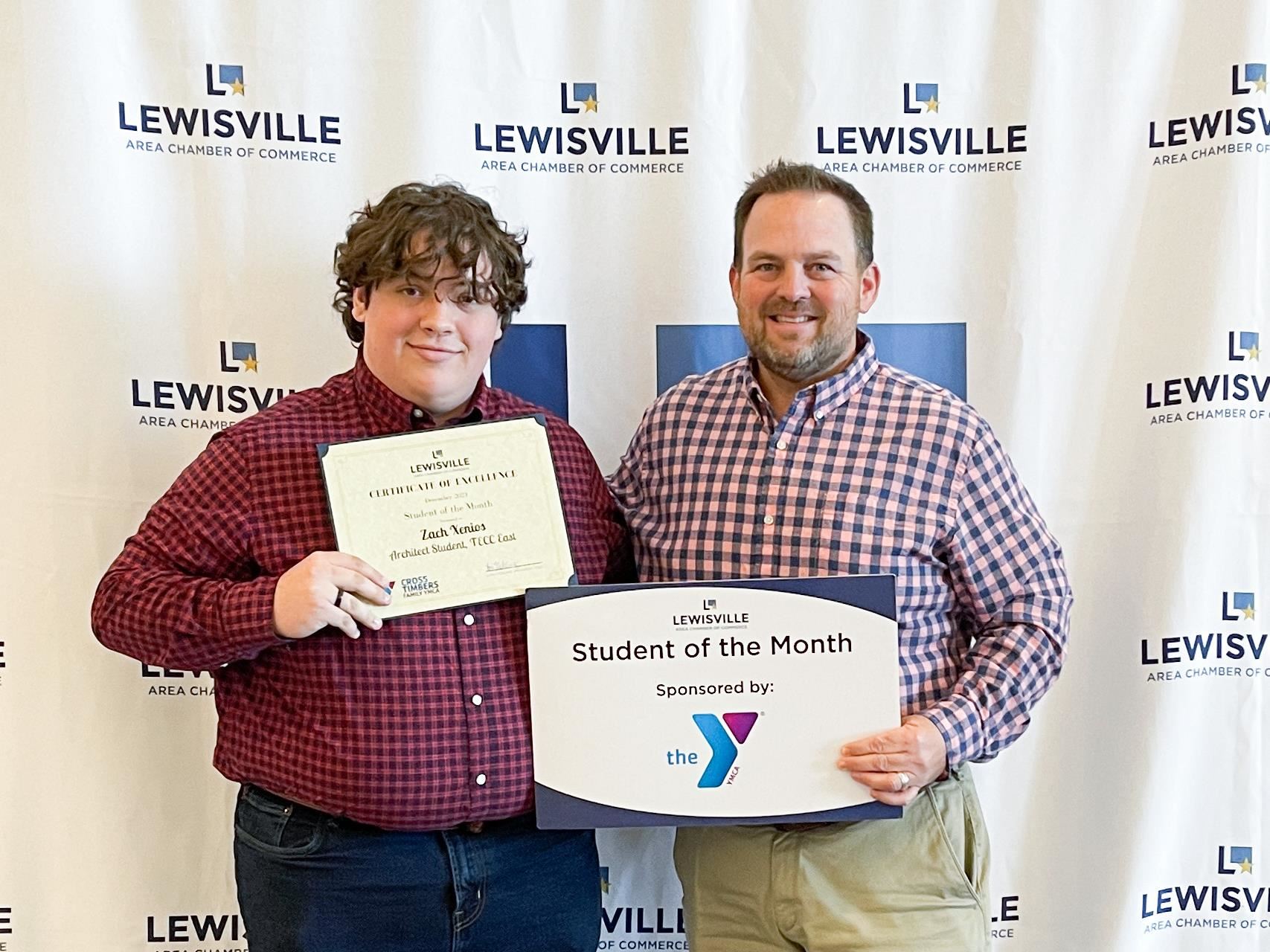 DECEMBER TEACHER OF THE MONTH | CHRIS CARSON
TECC East architecture teacher Chris Carson was named the Lewisville Chamber's December Teacher of the Month. Chris Carson has taught architecture at the TECC East campus for 10 years. During that time, he has established a professional atmosphere and transformed the program from learning how to use architecture tools into a true architecture design program. He finds teaching high school students to be extremely rewarding, as he has the opportunity to establish a meaningful starting point for a student's journey into the world of architecture and a possible future in the design profession. He loves when his students have lightbulb moments in the classroom and the times when former students return to TECC East to share their college experience with his students.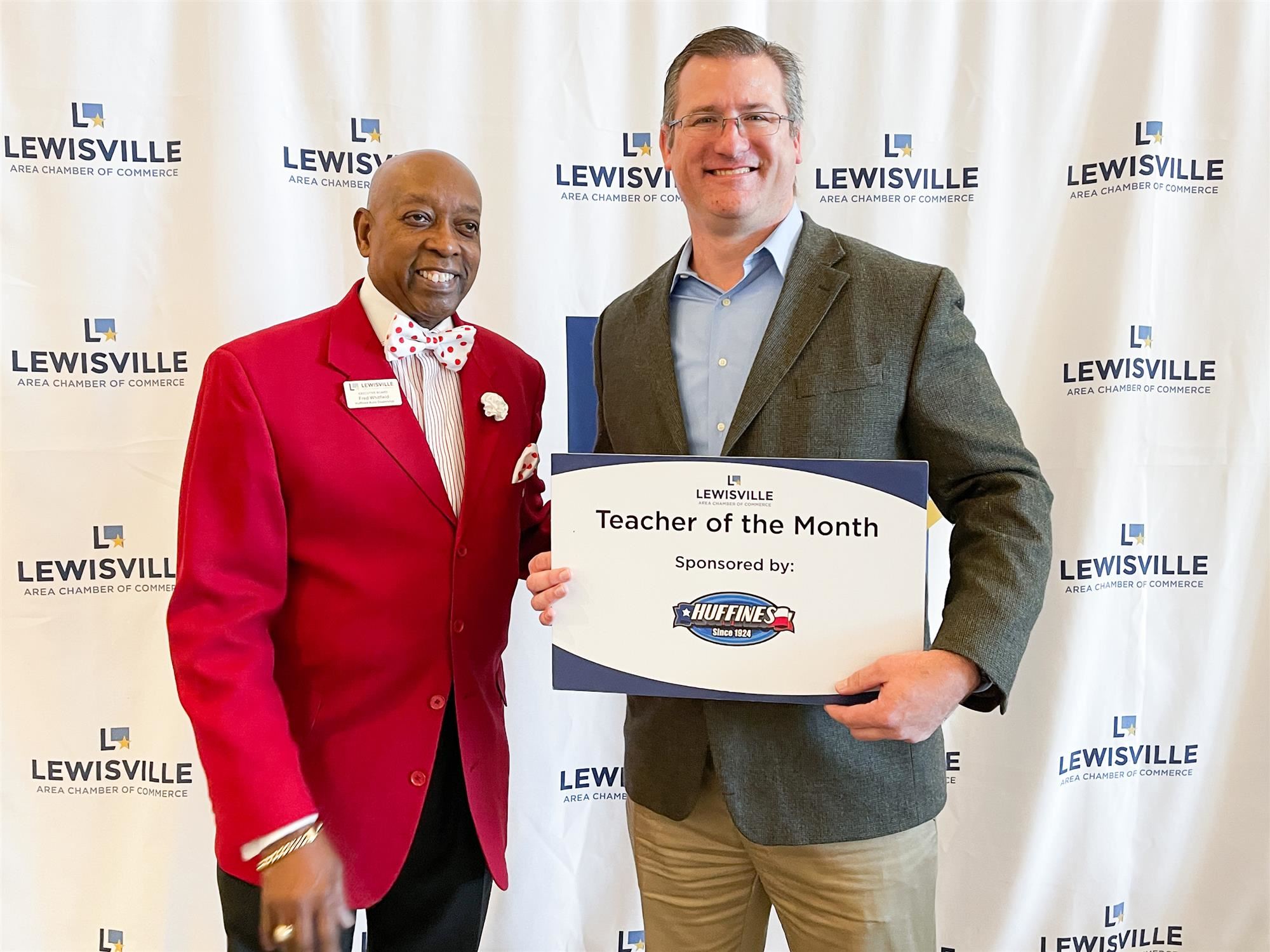 DECEMBER SCHOOL OF THE MONTH | TECC EAST
The Lewisville ISD Technology Exploration and Career Center East or TECC East, is a Career and Technical Education (CTE) campus. TECC East began serving students in 2010 as part of the 2008 bond package. TECC East offers programs and training for over 1,300 students a year interested in entering the workforce or pursuing a postsecondary degree. Students have the opportunity to earn state and industry recognized licenses and certifications such as the State Operator Cosmetology License, Pharmacy Technician Certification Exam, and Student Automotive Service Excellence (ASE) to name a few. TECC East offers program and software specific certification as well in Architecture, Engineering, Video Game Design, Health Science and several others. A key component to the success of the TECC East campus is the industry partnerships and internship opportunities for the programs offered. TECC East is constantly looking for new partners willing to provide opportunities and experiences for our students. Whether it is the nationally ranked, all-female rocket team or the students competing in the North Texas Auto Dealers Automotive Technician Competition, TECC East is preparing students for the future they create.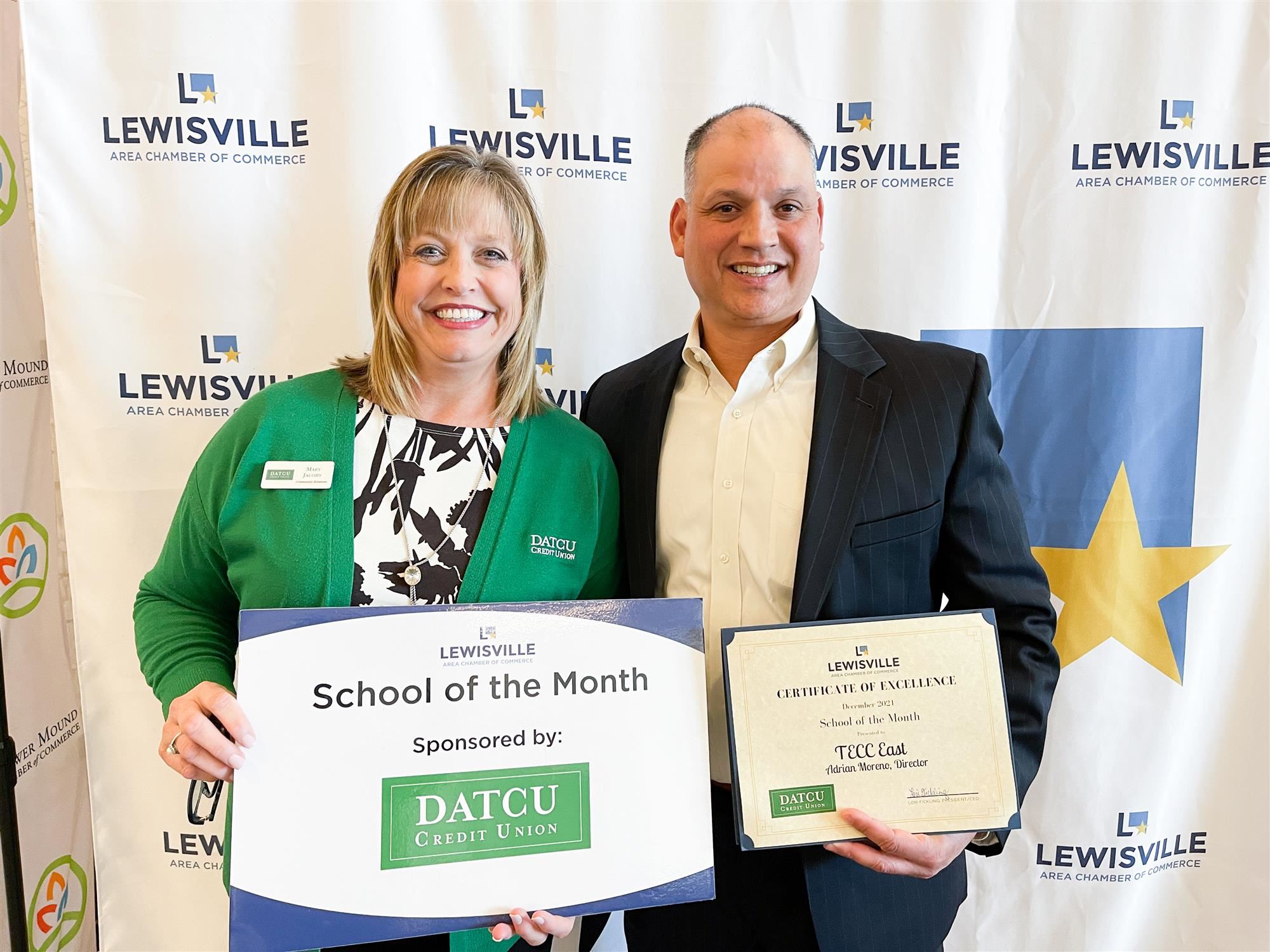 ---

The mission of the Career and Technical Education (CTE) department in the Lewisville Independent School District is to provide a quality educational program that enables all individuals to achieve their fullest potential in the pursuit of high-skill employment and advanced education. Check out the CTE website or visit Best Schools in Texas for more information about joining the Lewisville ISD family.