Return to Headlines
TECC-East STEM Students Receive Memorable Visit from Former Astronaut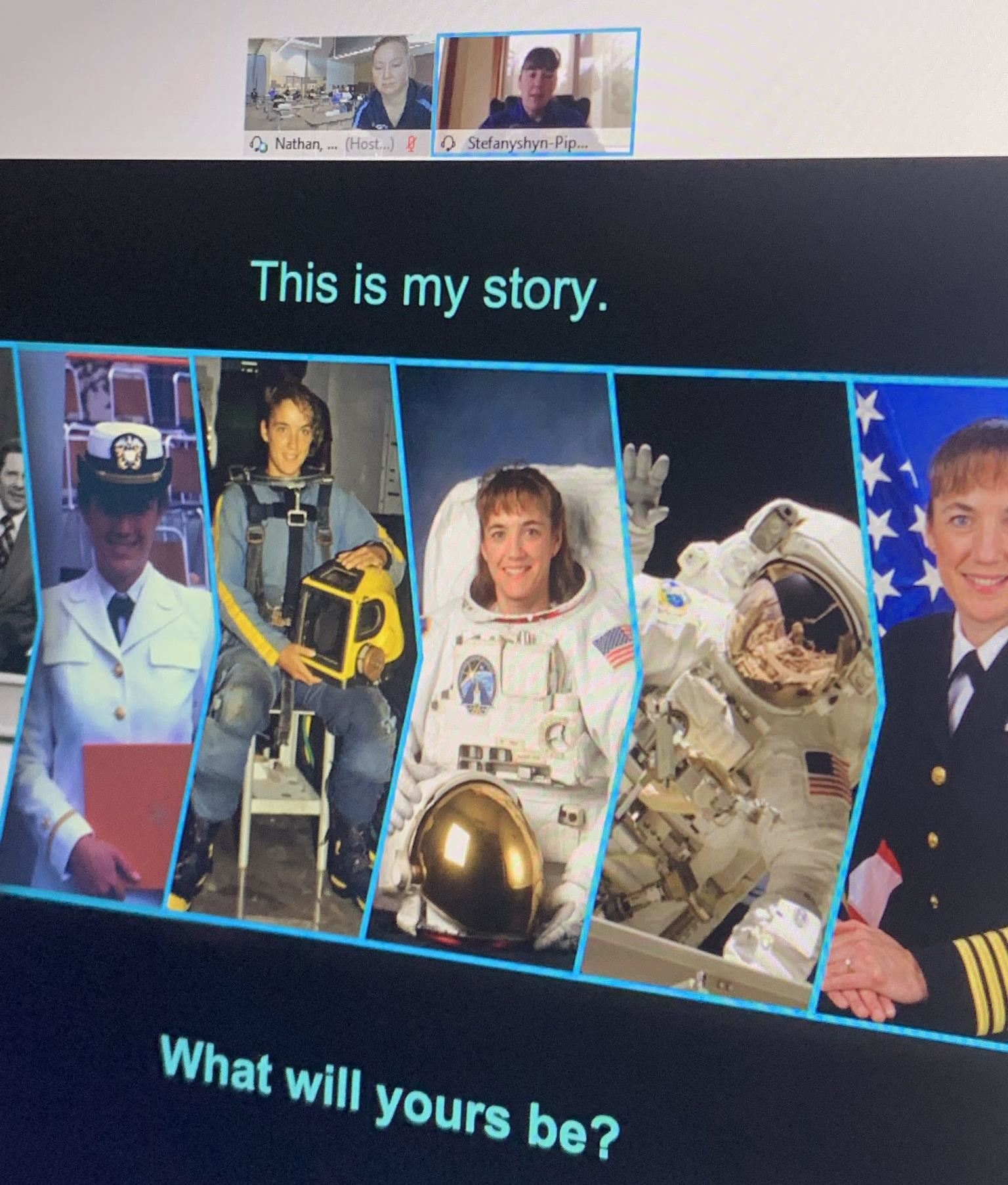 As most students across the country during the COVID-19 pandemic, Technology, Exploration and Career Center East (TECC-East) Robotics and STEM (Science, Technology, Engineering and Mathematics) Practicum in Aerospace students have had their share of virtual interactions.
However, the one that took place on Feb. 24 is one they will for sure remember.
For around an hour, former astronaut and retired American Naval Captain Heidimarie Stefanyshyn-Piper connected with Kari Nathan's class through Webex.
"The Career and Technical Education path of STEM is ever-changing and growing," Nathan said. "At TECC-East, we have an amazing advisory board that helped us make a connection with Ms. Stefanyshyn-Piper. It was an honor for us to hear her story firsthand."
Stefanyshyn-Piper, who was speaking from her home in Washington state, shared her life experiences from being a child of immigrants to going to college at MIT to briefly living under the ocean to being on two shuttle crews to logging more than 33 hours of spacewalking. She displayed pictures and video clips and also answered numerous questions from students. At the end of the visit, she asked them, "What will your story be?"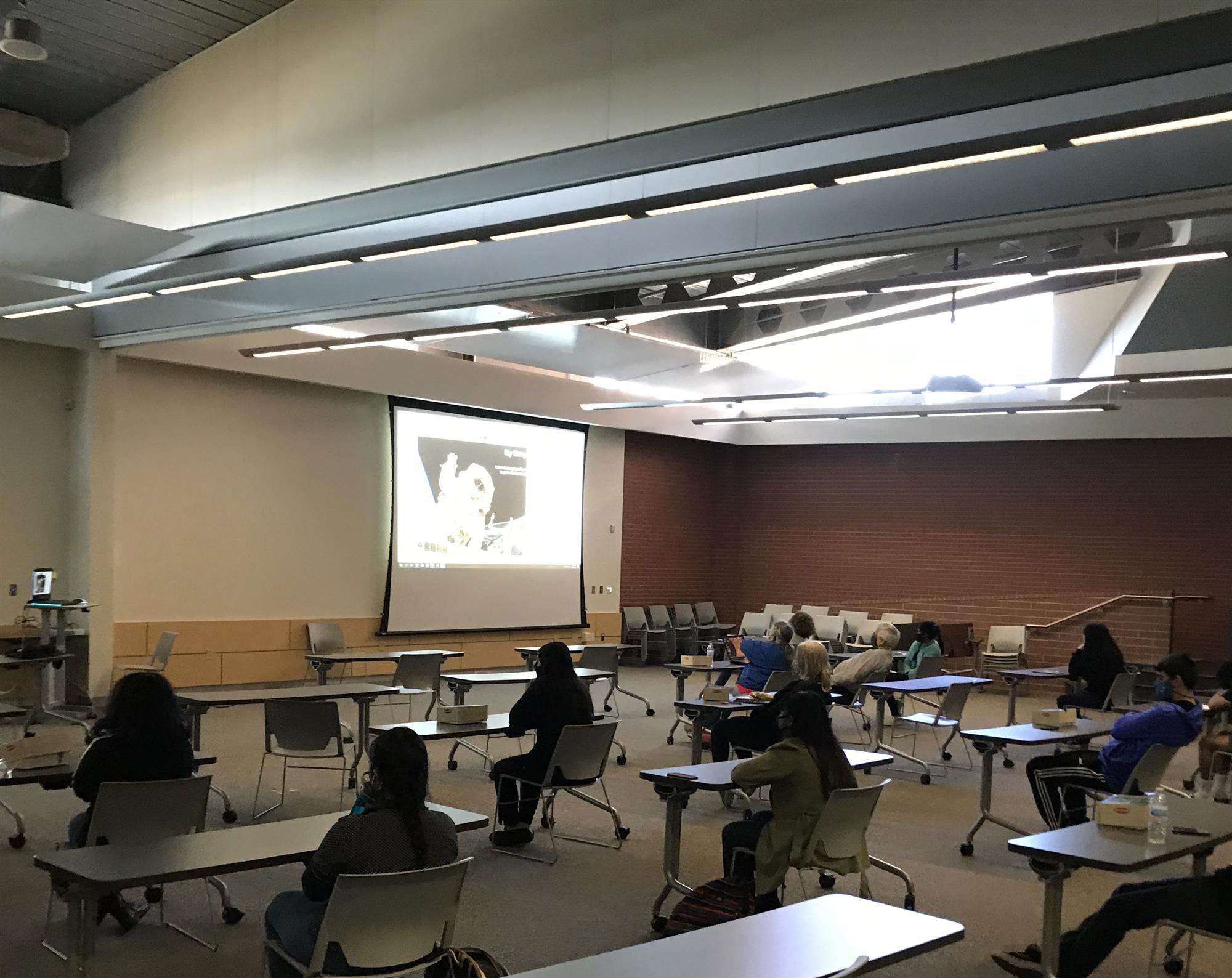 Knowing the magnitude of the experience, Nathan's class made sure to share the access to Stefanyshyn-Piper with additional STEM students across Lewisville ISD, including those in the Marcus High School Women in STEM Club and Steven Jones' Engineering Design and Presentation class at Lewisville High School. Advisory Board members also tuned in for the visit.
"Experiences such as these are unique and incredibly rare," Hebron High School junior Alexander Rodriguez said. "There are more than a million celebrities in the world but fewer than 1,000 astronauts. To be able to speak with one and directly ask questions about their career is like winning the lottery, really."
Added Marcus High School senior Emma Holloway: "As a woman pursuing a career in STEM, it is motivating to talk to ground-breaking female leaders in STEM, such as Heidimarie Stefanyshyn-Piper. She is an inspiration to every student she talks to. She showed us how much one can achieve by persevering through life's challenges."
To learn more about Stefanyshyn-Piper, click here. To find out more about TECC-East's STEM-related programs or to get your company involved, click here or email Nathan at nathank@lisd.net.