Return to Headlines
TECC-East Students Readying for American Rocketry Challenge
Practicum in Science, Technology, Engineering and Mathematics (STEM) students at Lewisville ISD's Technology, Exploration and Career Center East (TECC-E) have been working since November for their entry into the 18th annual American Rocketry Challenge – the world's largest student rocket competition.
The team of senior Diya Baby (Hebron High School), senior Fernanda Galvez Orozco (HHS) and sophomore Harsheni Siddharthan (Flower Mound High School) must fly their rocket in front of an observer from the National Association of Rocketry for an official qualification score by April 6. But first, the trio needed to perform a test launch, and there was no better place than TECC-E.
On Feb. 21, despite chilly conditions, the group launched their rocket outside in front of several students, staff members and a school film crew. The group's rocket carried one raw chicken egg to an altitude of approximately 800 feet and returned to the ground safely by parachute. Everyone cheered in amazement during and after the 40-plus second process.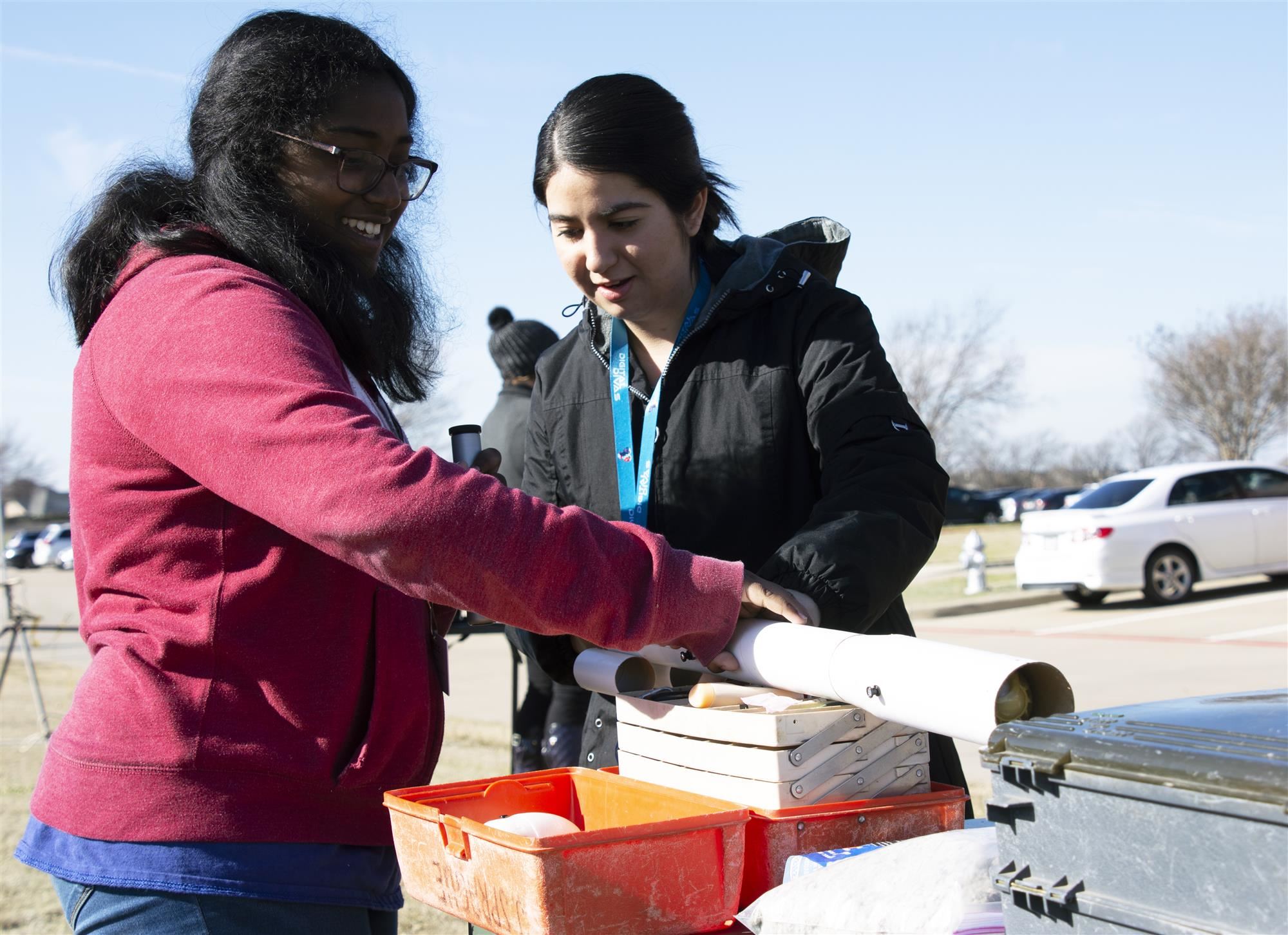 While there are some adjustments that need to be made before the official launch, Baby, Orozco and Siddharthan are hopeful they can represent the United States and compete for a $100,000 prize in the national competition on May 16 at Great Meadow in The Plains, Va.
"This has been a wild experience – and it's not over," Orozco said. "We've had some mishaps along the way, so to finally see our rocket go from theory to reality and fly today was incredible."
Added Siddharthan: "Today was awesome. I've learned a lot from this project – not just aerospace things. There has been so much about programming and engineering, too. Learning so many different things is what makes this so much fun."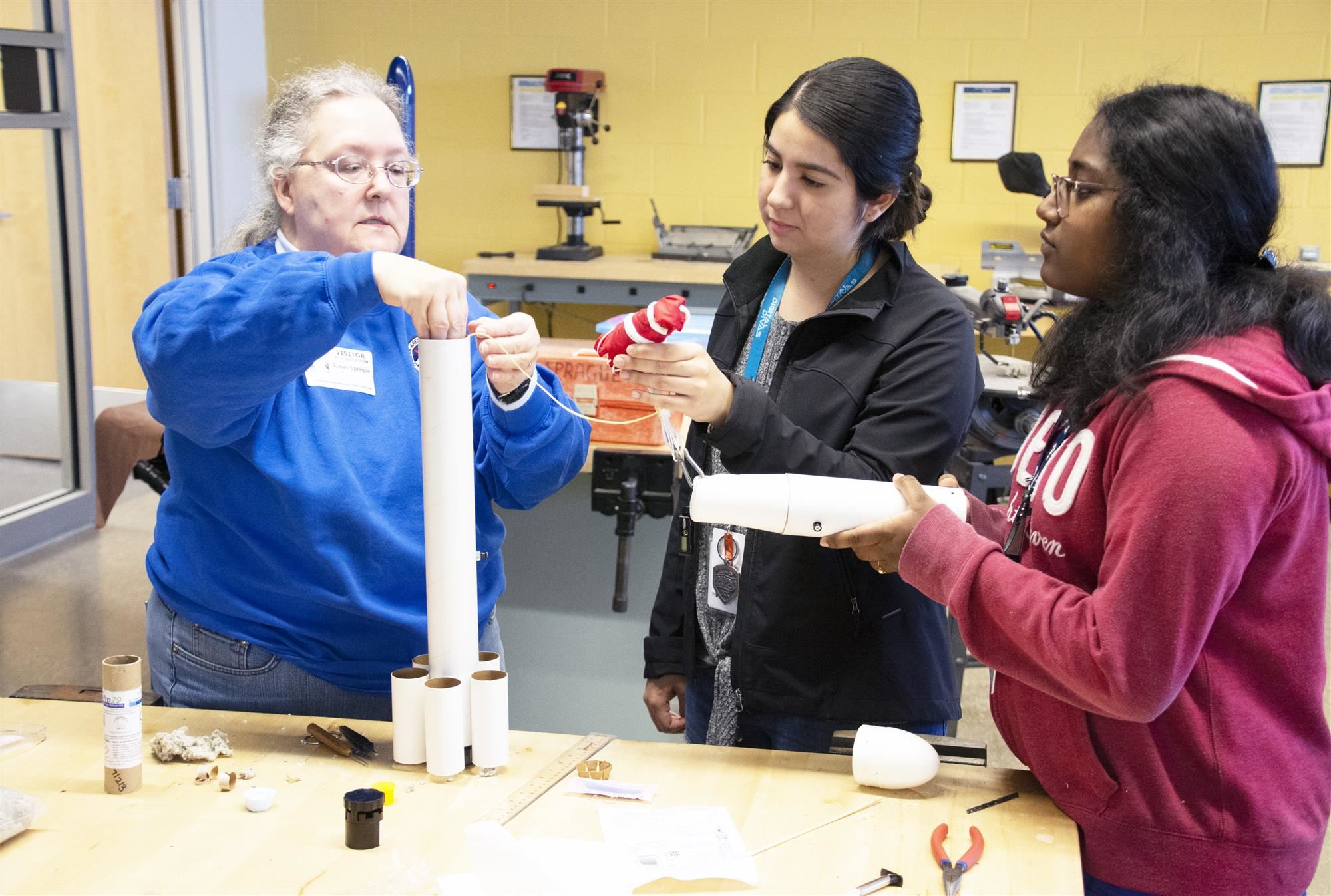 Baby was not able to attend the test launch, but she could not stop smiling when hearing about how it went.
"Building the rocket with Harsheni and Fernanda has been great," Baby said. "We've had so much fun learning about rocketry. Every day there's been a new challenge to solve, and the entire process has been so enriching."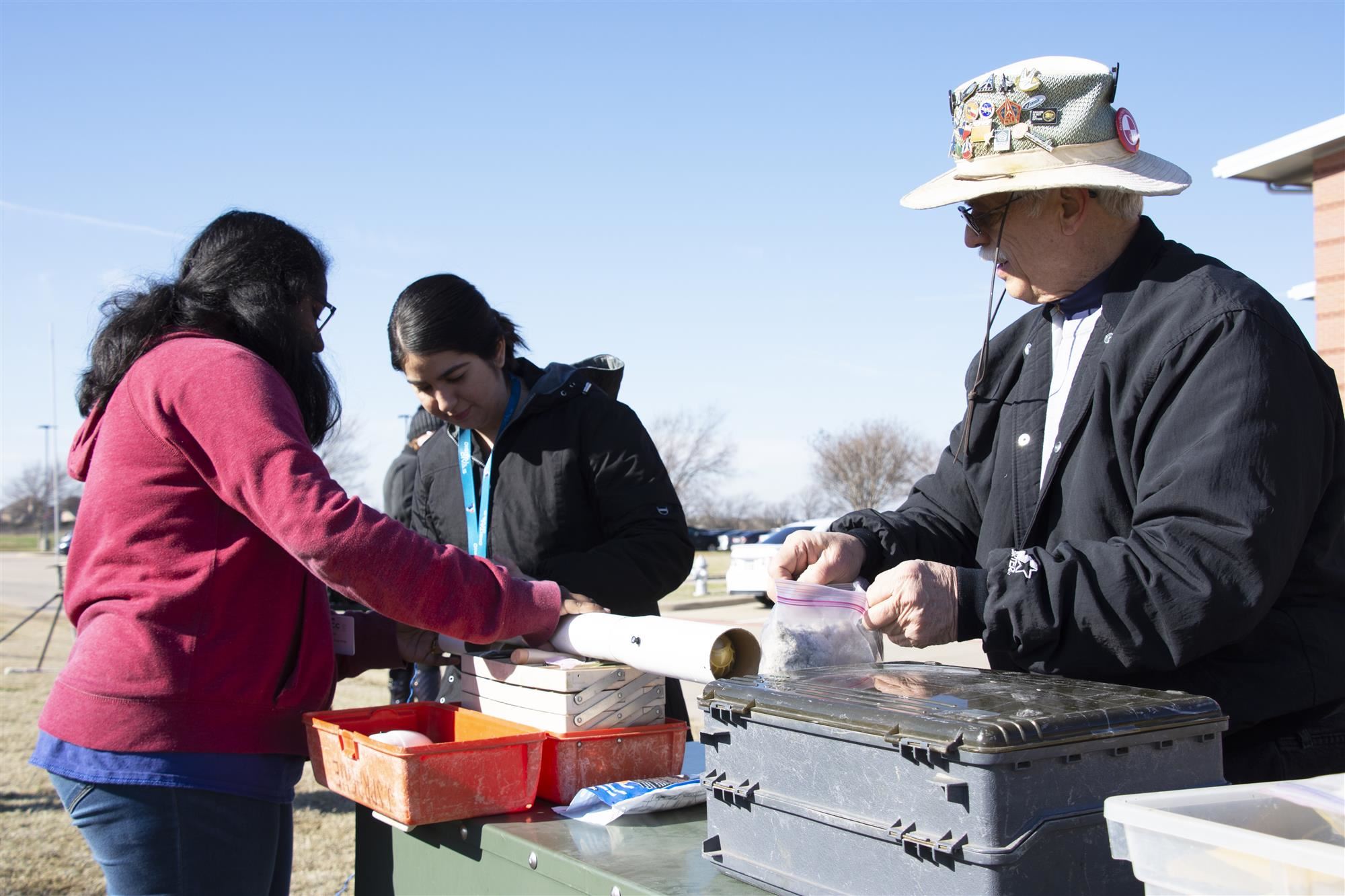 The team has worked closely with Dallas Area Rocket Society mentors Jack and Susan Sprague. They have been impressed.
"This group of girls started later in the year with the project, but jumped right in and really produced a good rocket," Susan Sprague said. "I can't wait to see what the outcome is."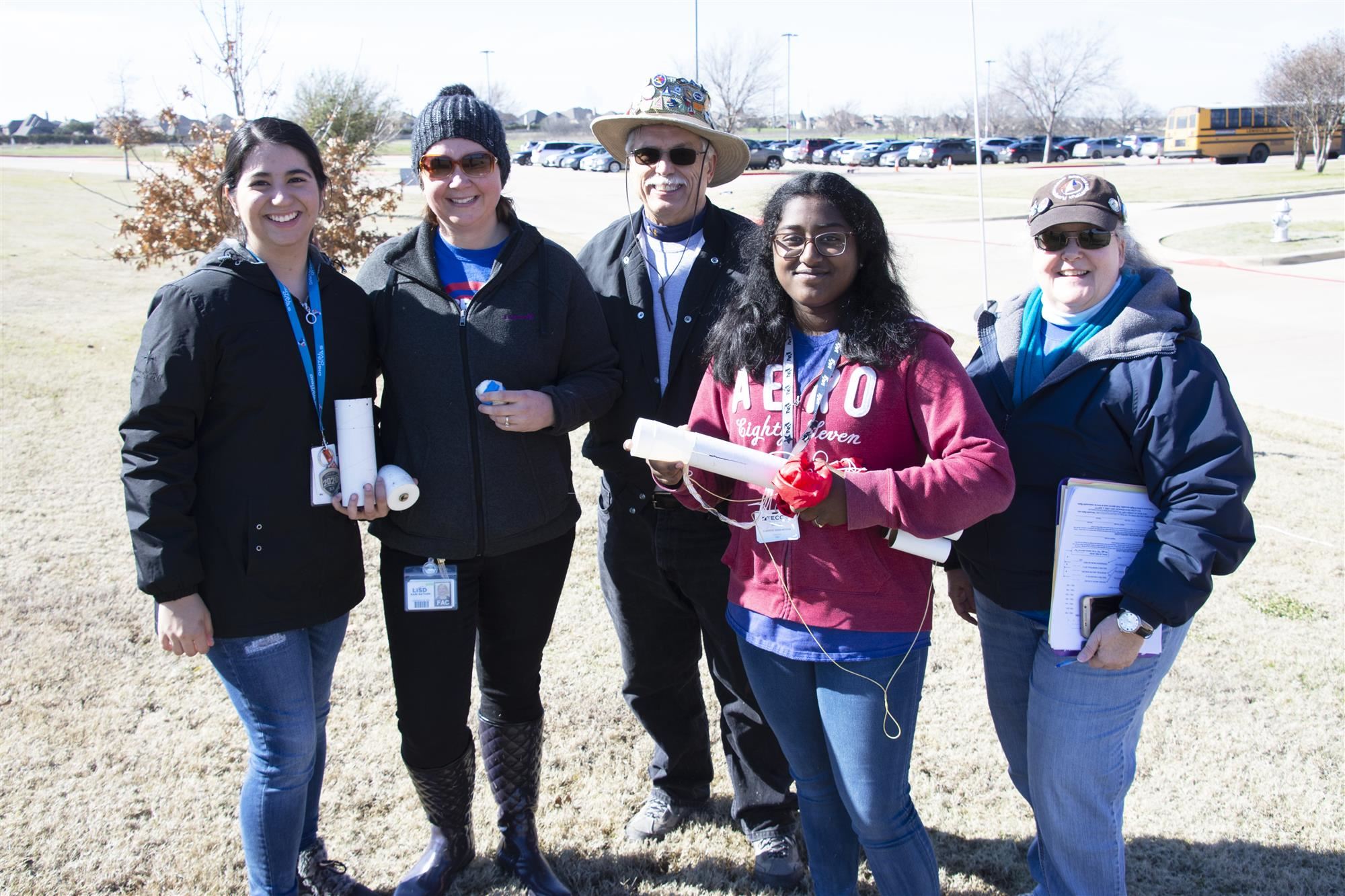 To learn more about the competition, visit rocketcontest.org. To watch a video of the test launch on YouTube, click here.