Return to Headlines
VIDEO | Prairie Trail Elementary Jingles All the Way
The annual Jingle Bell Jog brings campuses together
Dec. 14, 2018 — It's not unusual for students at Prairie Trail Elementary (Prairie Trail) to catch a quick glance of neighboring Marcus High School (MHS) cross country runners passing by as they practice each and every morning throughout the year. Recently, the high school students brought the exercise over to Prairie Trail for the 23rd annual Jingle Bell Jog, a special run that students young and old participate in together.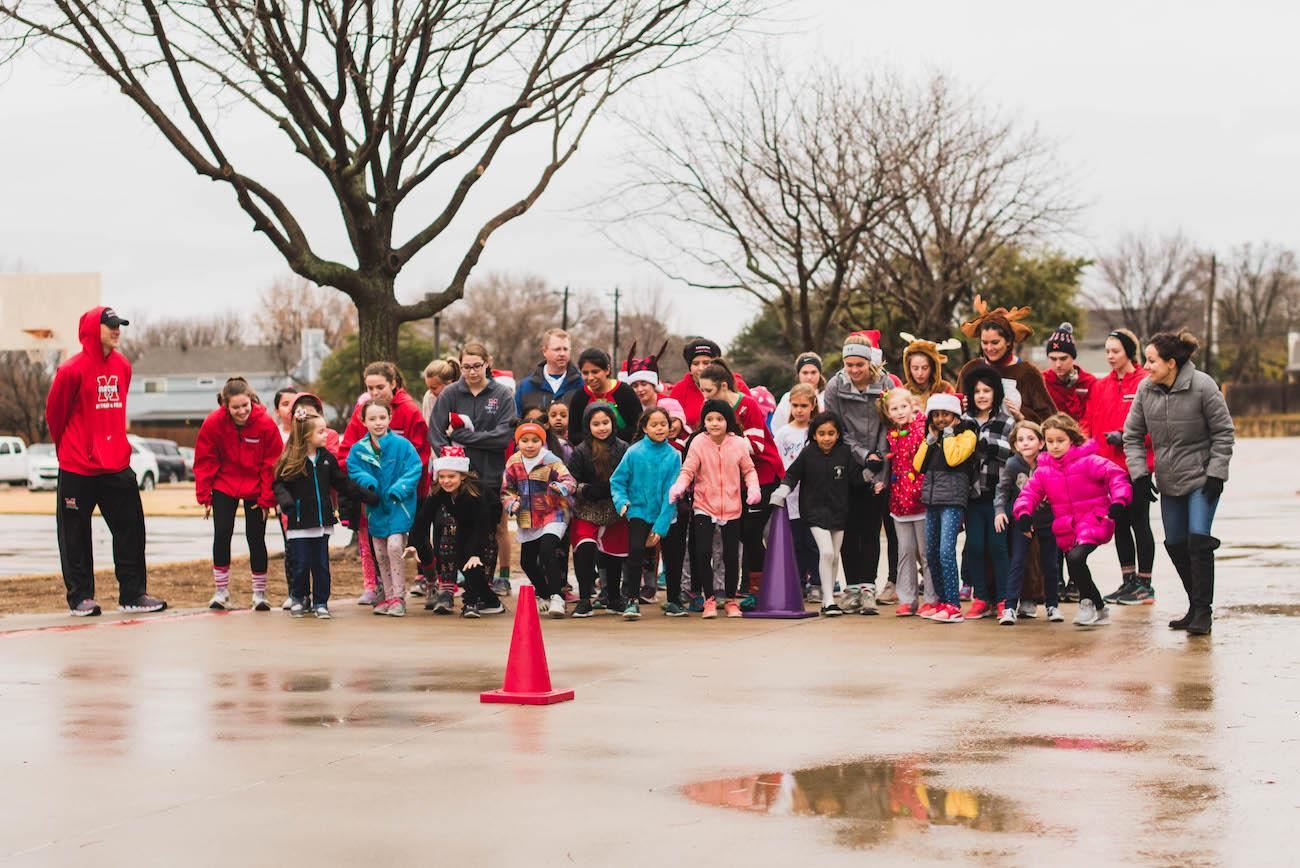 "I loved running in the Jingle Bell Jog when I was in elementary school. I thought it was a lot of fun," MHS freshman and former Prairie Trail student Abby West said. "It's really nostalgic coming back and being able to be the older kid with the younger kids, but having both points of view."
MHS Sophomore Greyson Gravitt echoed similar feelings about his time as a Prairie Trail Texan.
"This was one of the best things I looked forward to all year," Gravitt said. "I would always count down the days until Jingle Bell Jog."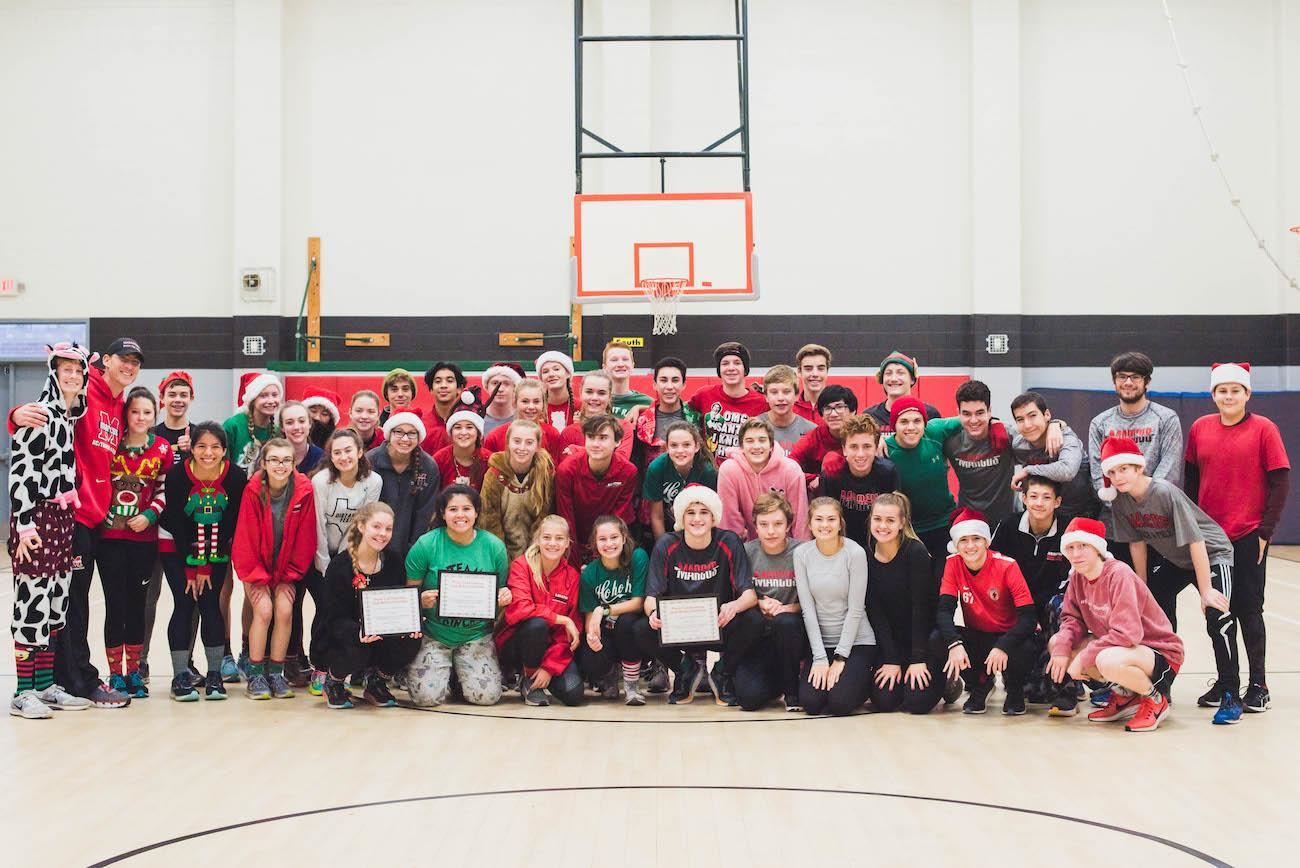 Due to the cold and wet weather for this year's run, some classes had to improvise a new version of the event, a Jingle Bell Jig, as they danced and exercised together in the gym. Rain or shine, this tradition is not one to be broken.
At the elementary campus, the hype for this event begins much earlier in the school year. Prairie Trail students, through their Physical Education class, began collecting pennies each Friday to fund a scholarship for MHS cross country runners. On the gym's dry erase board, each grade level kept a weekly tally of their total contributions.
As a group, the elementary raised more than $1400 towards the scholarship funds.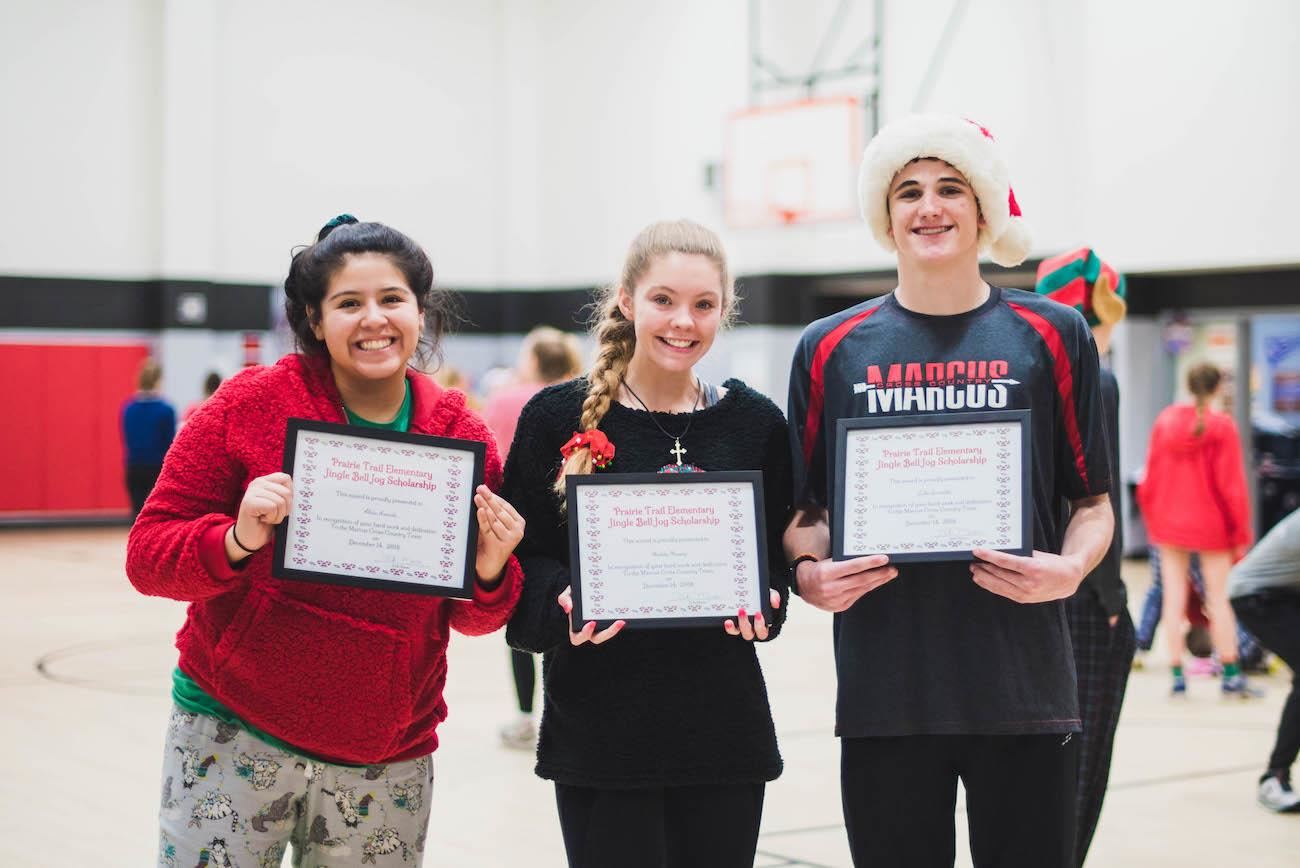 This year's senior scholarship recipients include Alicia Aranda, Luke Burnette and Maddy Mossay. These thankful student-athletes were presented certificates and took turns sharing their gratitude and goals for the future with each class of Prairie Trail students.
"I feel honored to receive this award," Mossay said. "My favorite part of the Jingle Bell Jog is hanging out with the kids and letting them know it's OK to have a different passion, like running."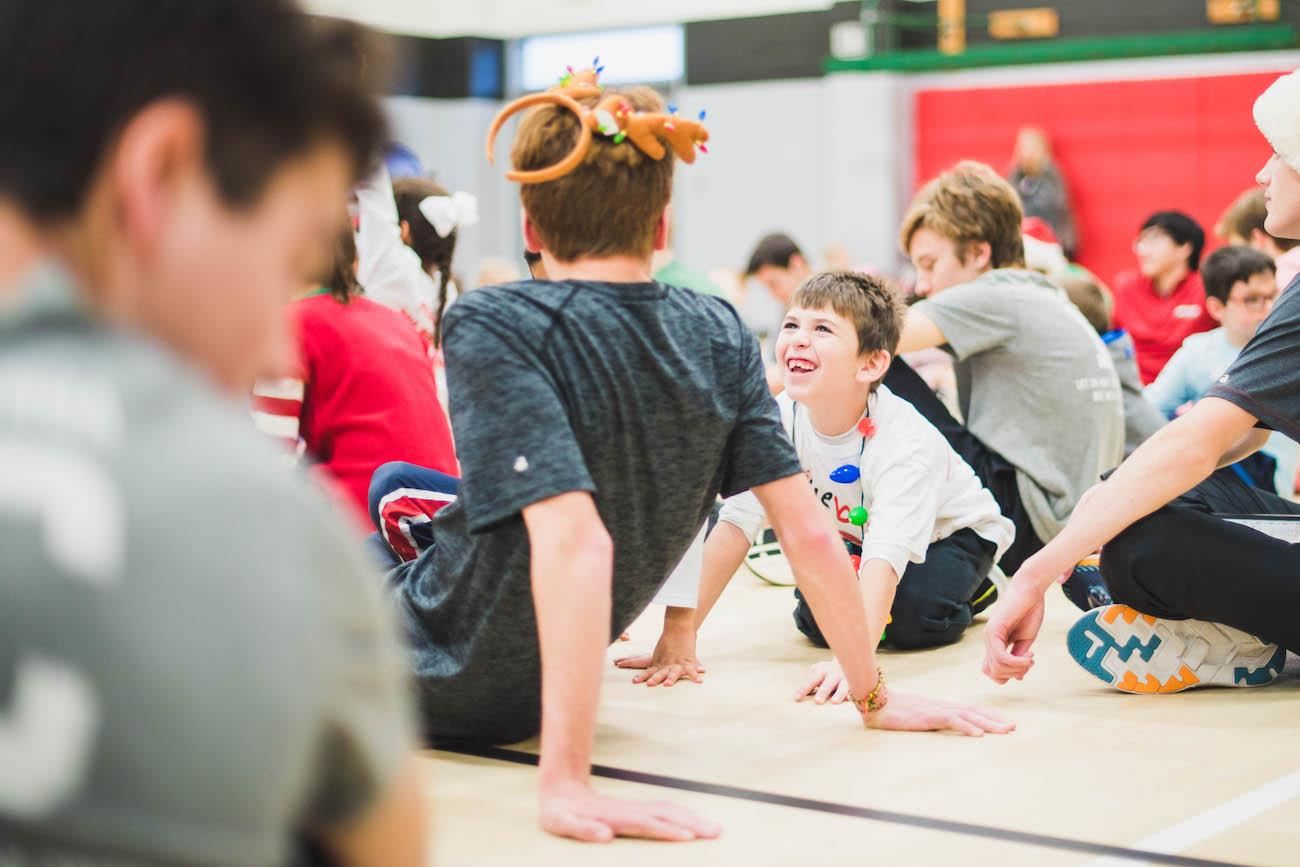 After this day of bonding, Prairie Trail students have even more reason to wave when they see their new friends from MHS running in the early morning hours around the community.
See more pictures from the 2018 Jingle Bell Jog on Prairie Trail's Facebook page.


---
Prairie Trail Elementary is a Flower Mound, Texas elementary school in the Lewisville Independent School District. Follow Prairie Trail on Facebook and Twitter to see more student experiences throughout the school year or visit LISD.net for more information about our district.