Return to Headlines
Flower Mound Chamber Awards | December 2021
Marcus 9th Grade Campus student, teacher and school were recognized at the Flower Mound and Lewisville Chamber Holiday Luncheon at the Courtyard by Marriott in Flower Mound on Tuesday, Dec. 7.
DECEMBER STUDENT OF THE MONTH | PEYTON JUND
Marcus 9th Grade Campus student Peyton Jund was named the Flower Mound Chamber's December Student of the Month. Peyton was selected by his campus to be the Chamber Student of the Month because of his outgoing personality. He is energetic, greets students and staff with a smile, and goes out of his way to bring joy to others and lend a helping hand. Among his peers he always does what is expected; modeling good character and citizenship at all times. He is approachable and inclusive with his peers, and uses good judgement and decision-making skills in social situations at school and extracurricular events. During his free time, he enjoys hanging out with his friends, throwing the football around and all sports. He loves biology because he's really good at it. He looks up to MHS upperclassman Dallas Dudley, who has always been very supportive and pushes him to do his best.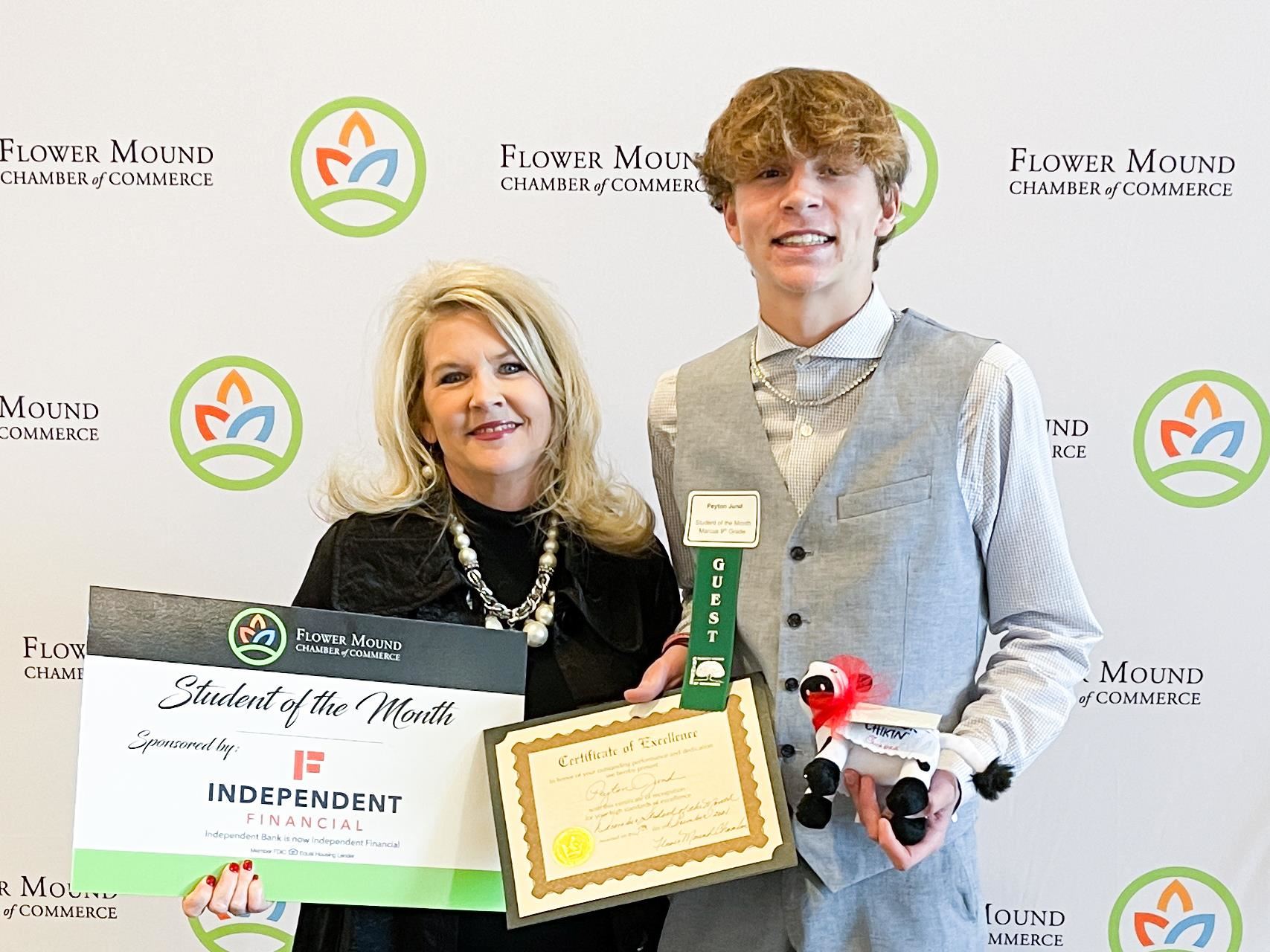 DECEMBER TEACHER OF THE MONTH | TAYLOR DIMMITT
Marcus 9th Grade Campus English teacher Taylor Dimmitt goes above and beyond for her students and colleagues each day. As a leader on campus, she provides guidance and support to her peers. She is known to arrive early and stay late to provide tutorials for her English students. She attends athletic and fine arts events to support her students. Taylor is a model teacher who balances technology and digital resources to enhance reading, her lessons and collaborative learning. Taylor was recognized by LISD's Digital Learning Department for being a model instructor because of the clear and effective use of the CANVAS learning platform. Taylor truly cares about her students and the work that she does each day.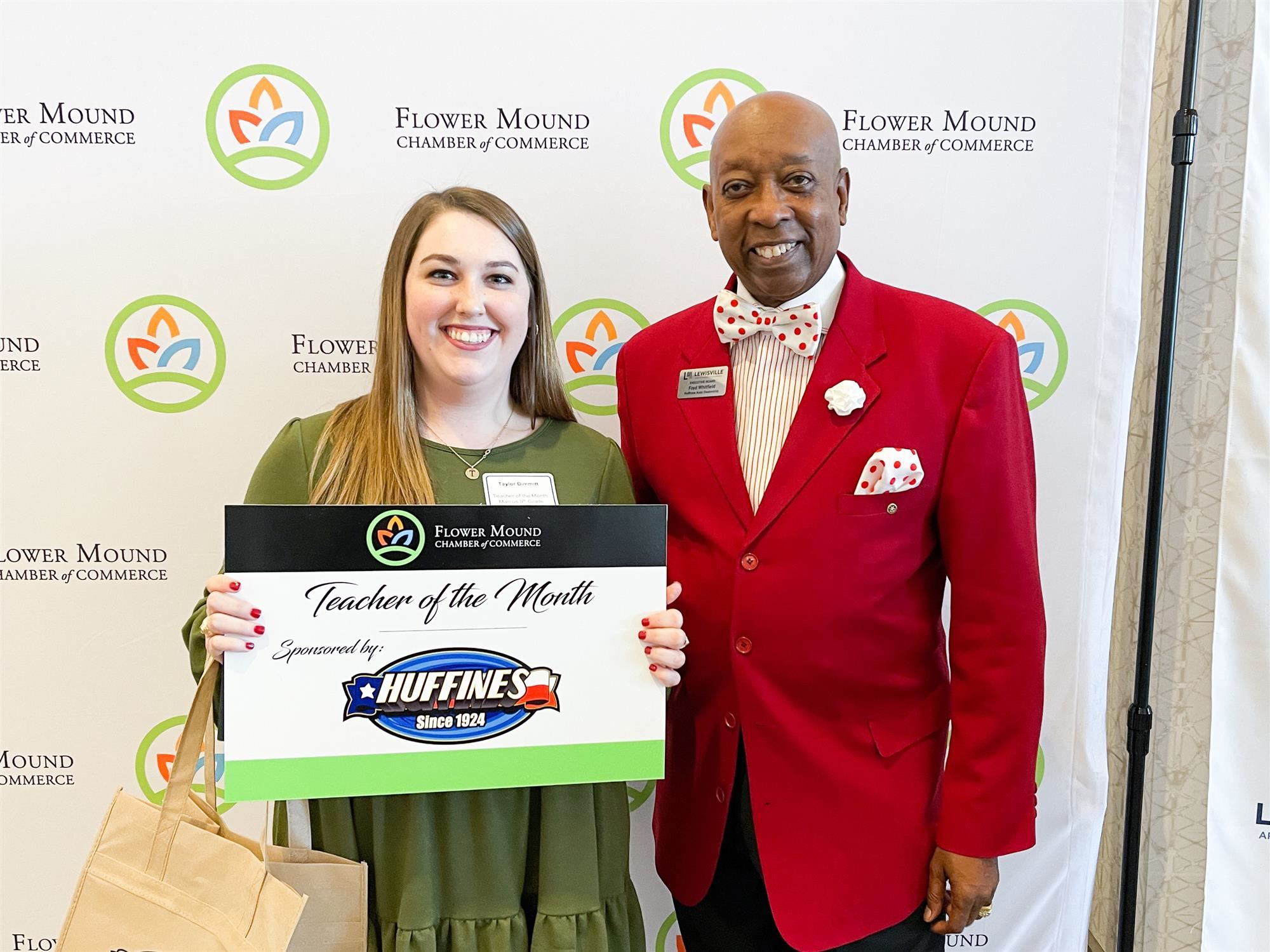 DECEMBER SCHOOL OF THE MONTH | MARCUS 9TH GRADE CAMPUS
Marcus 9th Grade Campus serves the unique needs of ninth graders in a learning environment designed to foster collaboration, innovation and multiple learning styles. At Marcus 9, they believe learning is maximized through innovation and 21st-century teaching practices and that student and staff diversity fuels creativity, global thinking, and a positive school environment. Marcus 9 supports academic, social and emotional intelligence through a variety of high-quality programs and experiences. At M9, students are preparing to be tomorrow's leaders! Faculty and staff continue professional learning to engage learners, use best practices in technology integration and build positive relationships with students! Principal Chantell Upshaw opened the campus in 2014 and has enjoyed serving over 5,500 freshman students.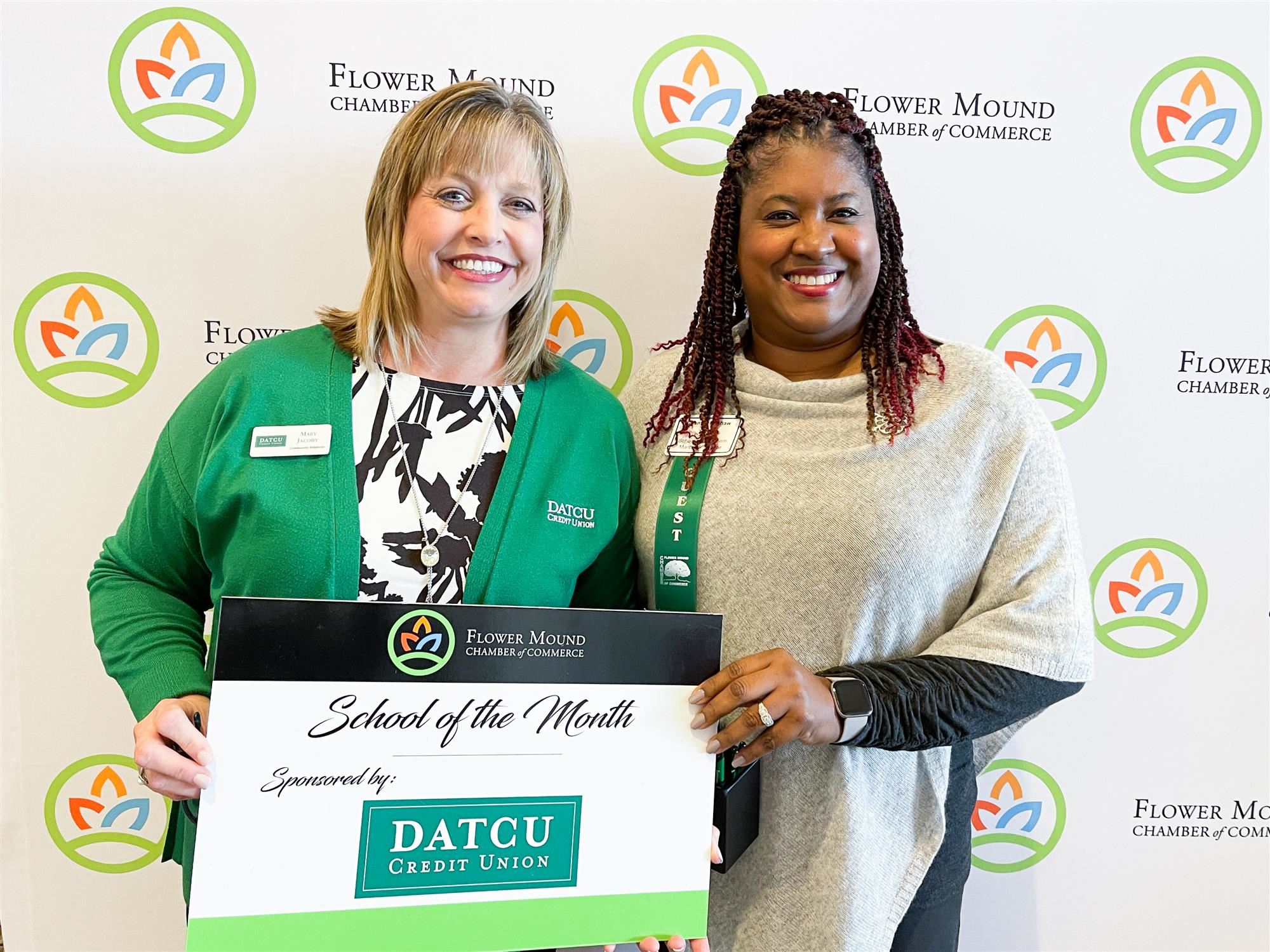 ---

Marcus 9th Grade Campus is a Lewisville Independent School District high school in Flower Mound, Texas, serving ninth-grade Marauders with engaging educational experiences, strong traditions, storied extracurriculars and future-ready opportunities. Follow Marcus 9 on Facebook and Twitter to see more throughout the school year. Join the Lewisville ISD family by enrolling today, or visit Best Schools in Texas to learn more.