Return to Headlines
College Fair Brings HBCU Campuses to LISD Students
In early February, Lewisville ISD hosted its second annual Historically Black Colleges and Universities (HBCU) College Fair at Marcus High School 9th Grade Campus. The fair was attended by more than 200 high school students from across LISD, and gave students the opportunity to learn about HBCUs in a more intimate setting. Representatives and alumni from nearly 20 HBCUs took part in the event, showcasing their schools via booths, presentations and panel discussions. Student life organizations were also in attendance as was the Lewisville ISD Education Foundation.


A committee, led by Marcus 9 Principal Chantell Upshaw and Marcus High School (MHS) counselor Christina Beck, met for months to ensure this year's event went off without a hitch. According to Upshaw, the LISD HBCU College Fair was a vision of former LISD school board member and teacher, Vernell Gregg. In fact, Gregg was honored at this year's event for her 39 years of service to the community and LISD.

"She [Gregg] wanted LISD students to know more about the history of HBCUs, their heritage and value in the African-American community," Upshaw said. "At the same time I was supporting and traveling with Ms. Kimberly Runnels, National Alumni President of Prairie View A&M University. We attended the new African-American Smithsonian museum in Washington, D.C. and national conference. I was inspired to take on this event and share the pride and success of my alma mater and other HBCUs."

For Upshaw, the HBCU College Fair highlighted colleges and universities that may get overlooked at traditional college fairs.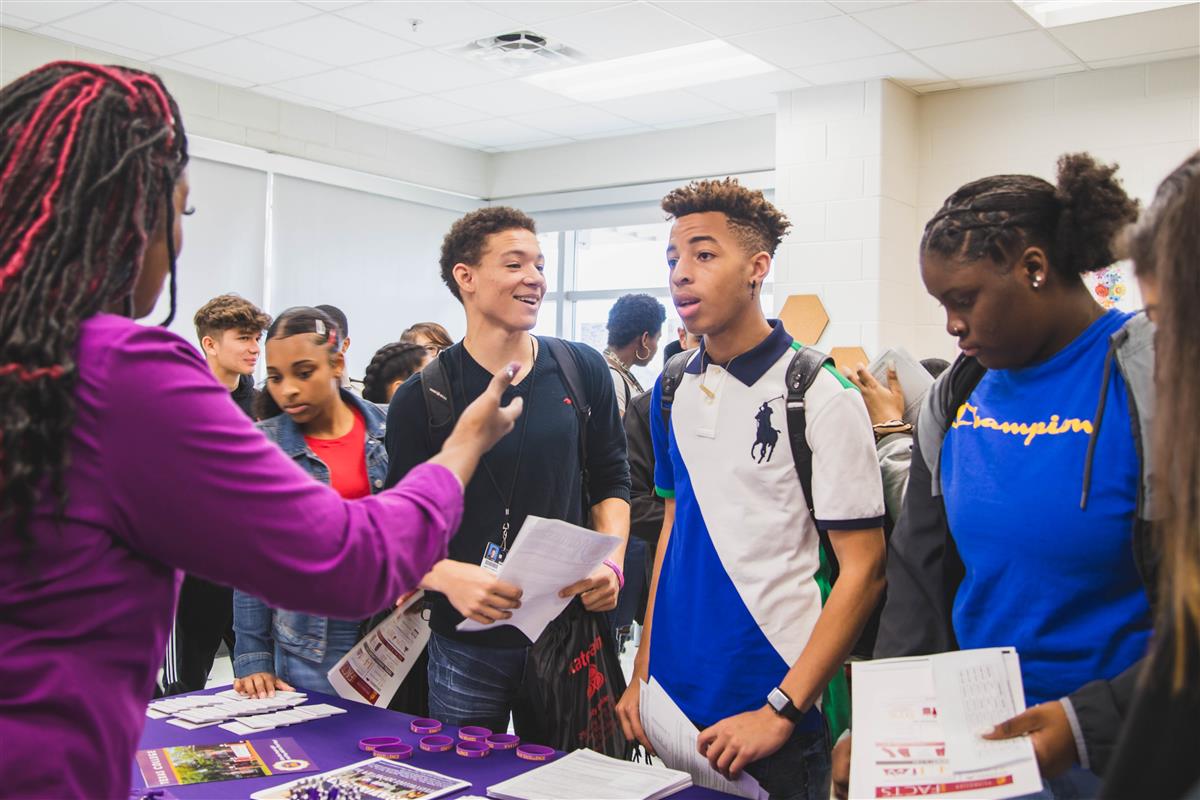 "Most students know about Big 12, Ivy League and large Texas colleges, but they don't know a lot about HBCUs and the unique experience they offer to students," Upshaw said. "HBCUs allow students to expand their horizons and be a part of the campus in a variety of ways such as student government, Greek Life, academic programs and co-curricular groups."

This year's event featured Curtis Cornelious as the keynote speaker. Cornelious, an HBCU alumnus, graduated from the University of Arkansas at Pine Bluff and currently serves as Mayor Pro Tem for the Town of Little Elm. He shared his experiences attending an HBCU and how the experience impacted his future career, as well as words of wisdom for students to keep with them through the remainder of high school and on into their postsecondary paths.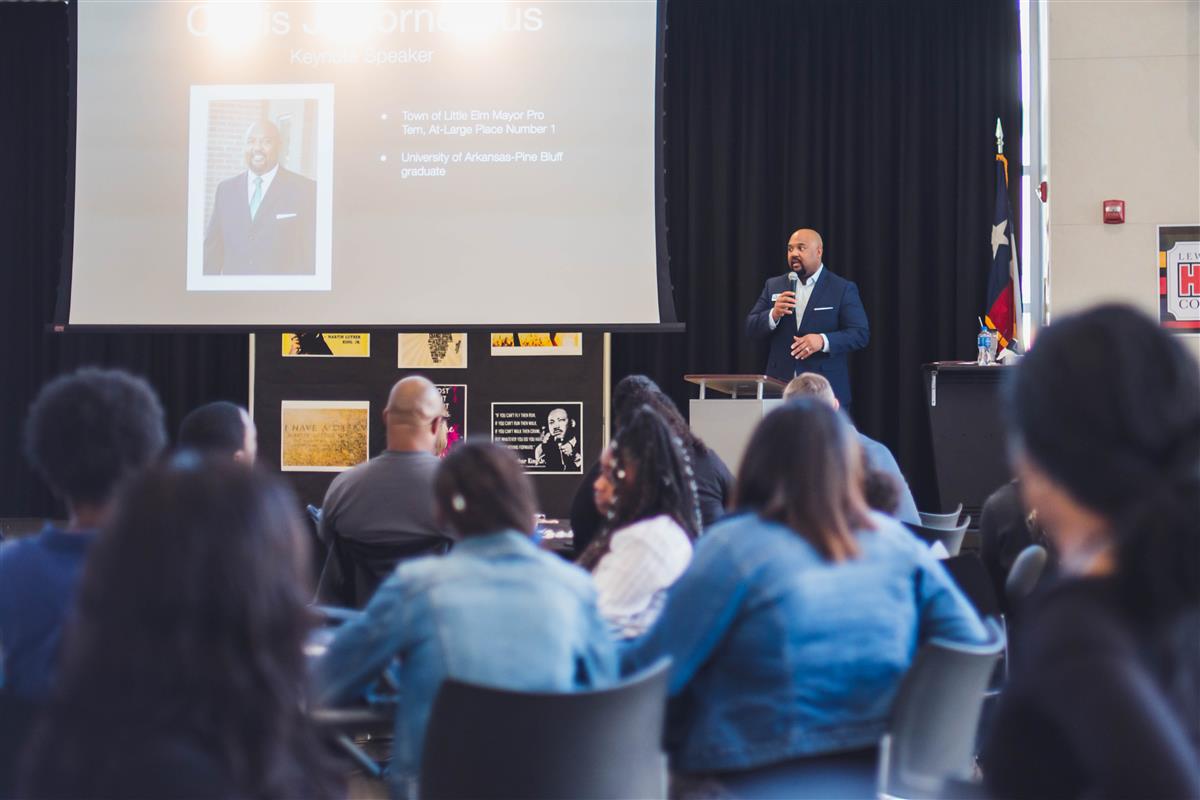 Quoting the famous phrase, "Show me your friends and I'll show you your future," he also told the room of students, "You will always have somebody that needs you, but you also have to push them, and you need to be pushed. Make sure your circle is right, and always make sure your friendships are strong."

In addition to hearing from Cornelious, students participated in a panel discussion with LISD alumni who attend or graduated from an HBCU. The panelists were Flower Mound High School graduate Channin Griffin; Lewisville High School graduates Donovan Britain and Cameron Dockery; and MHS graduate Aloria Prince.

"One of the best parts about the college fair was to be able to see a lot of successful African American people all at one event," MHS junior Tamyra Kelly said.

MHS senior Jaydon Dessasore added, "Attending the HBCU College Fair gave me a chance to visit with a lot of different schools at once. I liked that we were able to hear from each of the college reps, versus how a traditional college fair is run. I also liked how we were in fairly small groups. I appreciate the district providing our community with the outlet to learn more about HBCUs."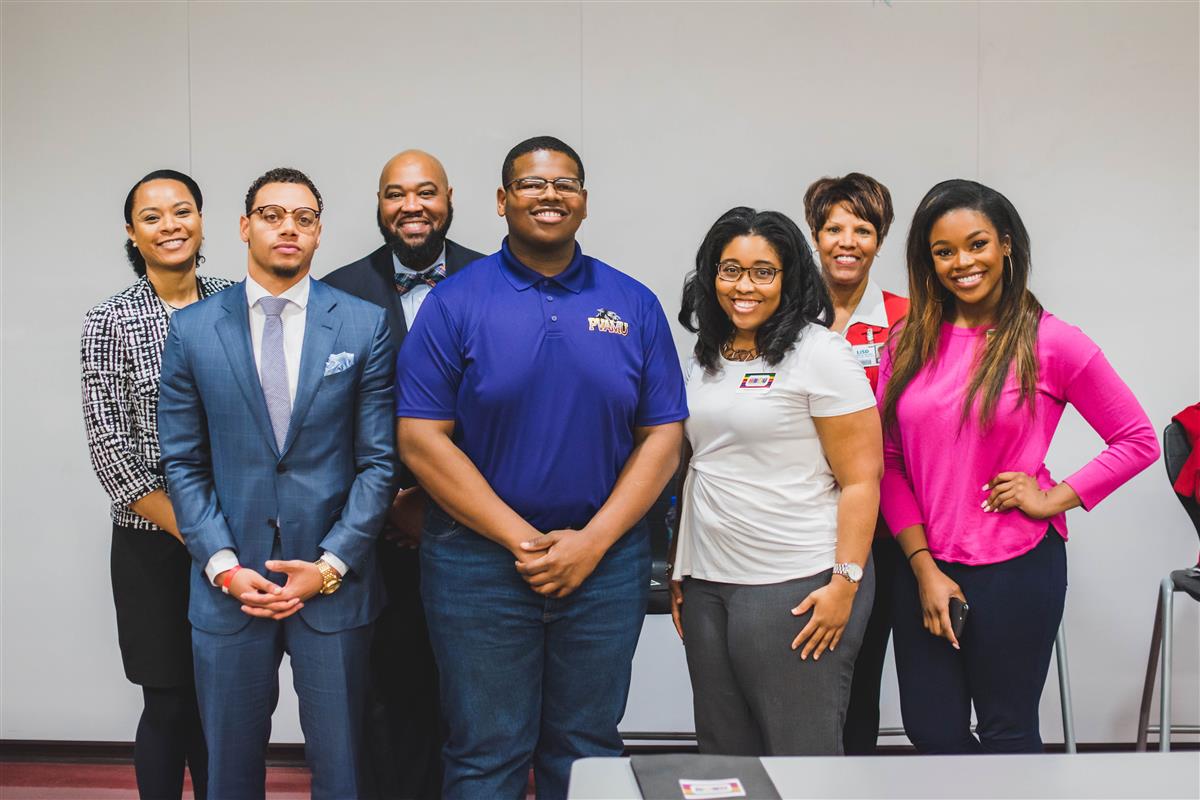 Beck said it was a valuable experience for students to visit with the schools and hear what makes each campus great.

"A lot of students in our area have never heard of HBCUs, let alone visited an HBCU school," Beck said. "It is important for students to explore all options for higher learning, and my hope is that students received more insight to programs and opportunities available at an HBCU. Regardless of where students decide to attend college, their decision will be made after exploring all options."

A graduate of Prairie View A&M University, Upshaw agreed with Beck, and was thrilled students now have another option when deciding the best fit for their next level of education.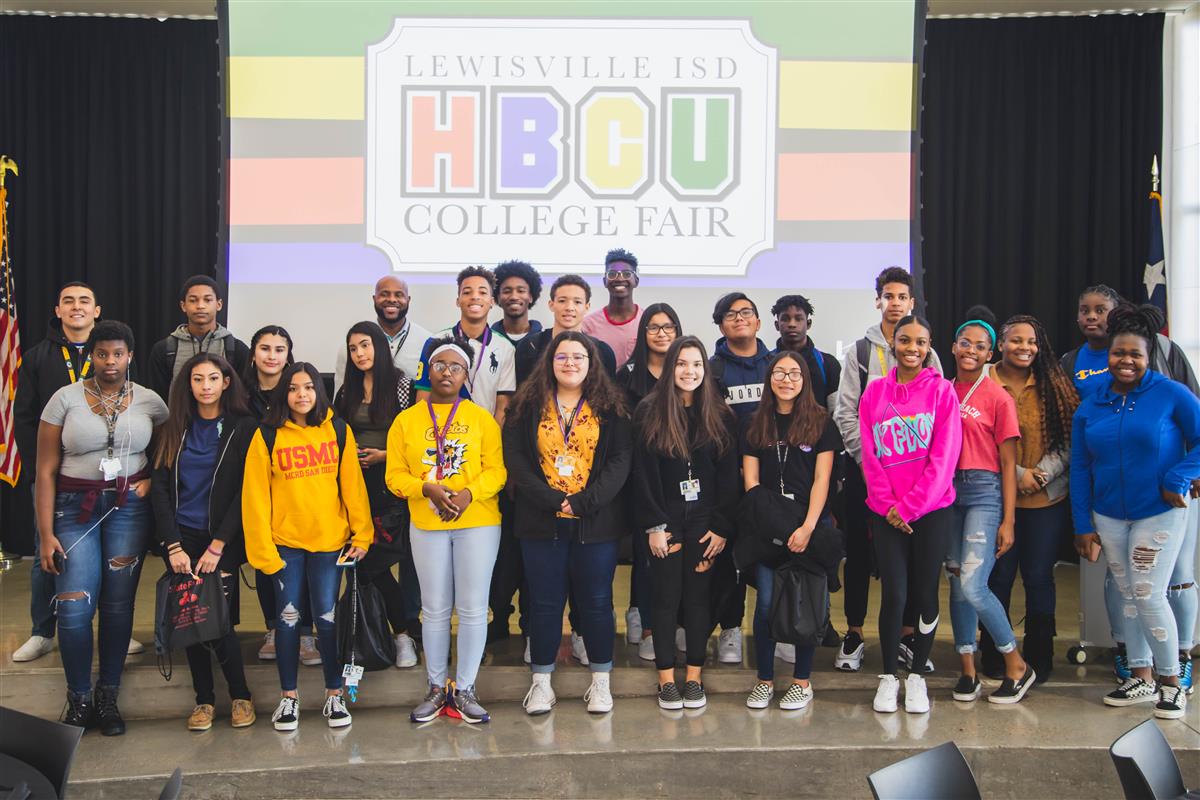 "HBCUs have a strong alumni network and graduates at the top of every field," she said. "As a proud HBCU alumna, I can attest to the caring staff, incredible campus life, excellent internships and career fairs that occur at HBCUs. HBCUs are motivating for minority students. Being surrounded by persons like yourself with a single goal in mind is something that many students experience for the first time at an HBCU."

And, for some students, attending the LISD HBCU College Fair may have been life changing.

"The HBCU College Fair helped me expand my vision for the path I want to take for my future," Hebron High School junior Tiana Cochran said. "My favorite part of the event was talking to the college reps and learning their experiences from college. I realized I should not sell myself short when it comes to my future."


---
Learn more about the Lewisville ISD HBCU College Fair at LISD.net/HBCU. See more photos from the event on Facebook.