Return to Headlines
TCHS Students Taking Steps to Assist Elderly Communities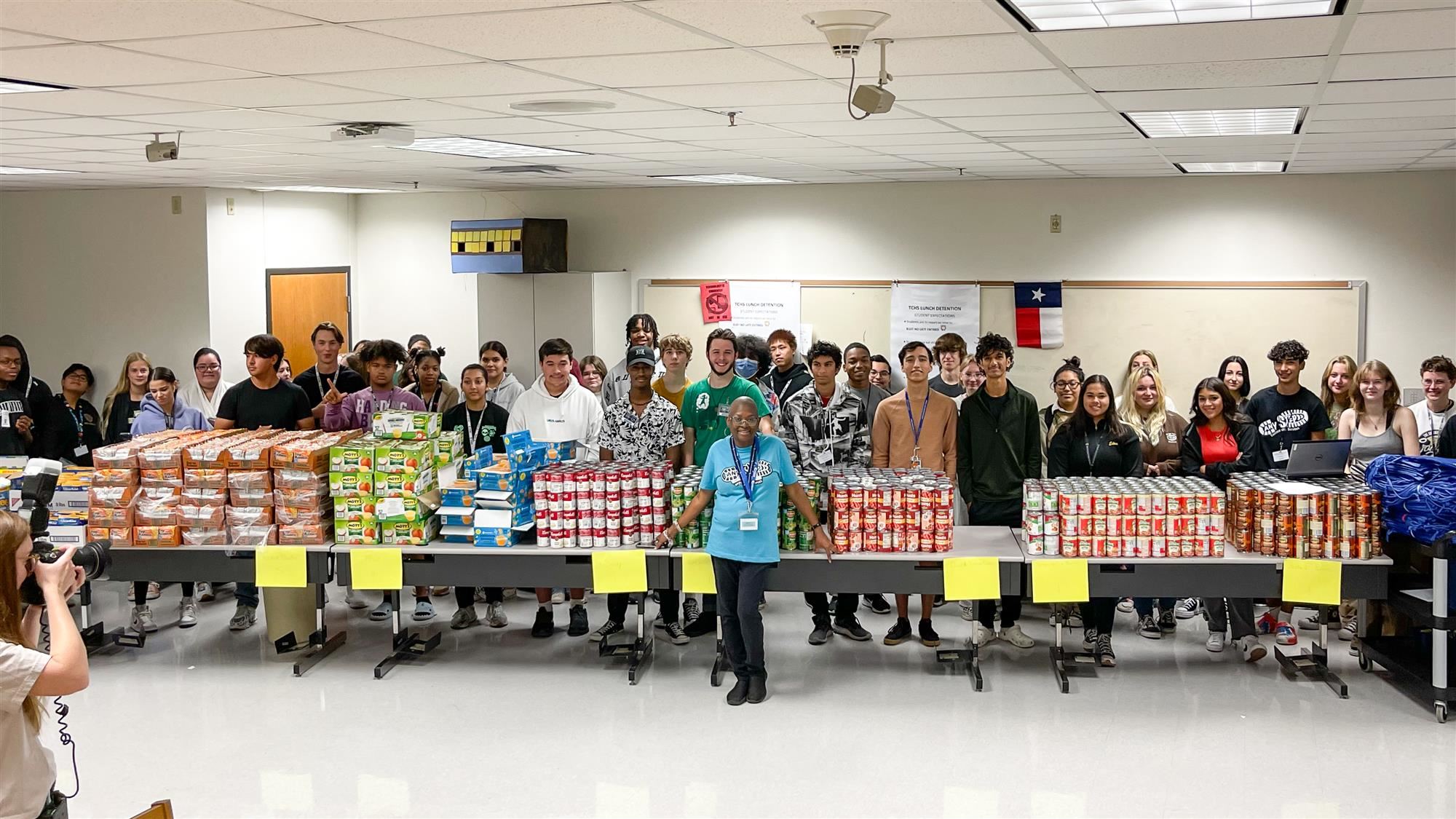 Students at The Colony High School's Collegiate Academy are putting their best foot forward in an effort to better the lives of DFW's elderly population by working with the nonprofit organization Any Step Community Services.
Any Step was founded by Sydney Portilla-Diggs, a Collin College and TCHSCA professor, in 2017 to provide nonperishable food items and hygiene products to older adults in the Greater Dallas-Fort Worth area.
"After a life-shattering diagnosis of breast cancer," Portilla-Diggs explained, "I channeled my passion for giving to the poor into a tax-exempt nonprofit."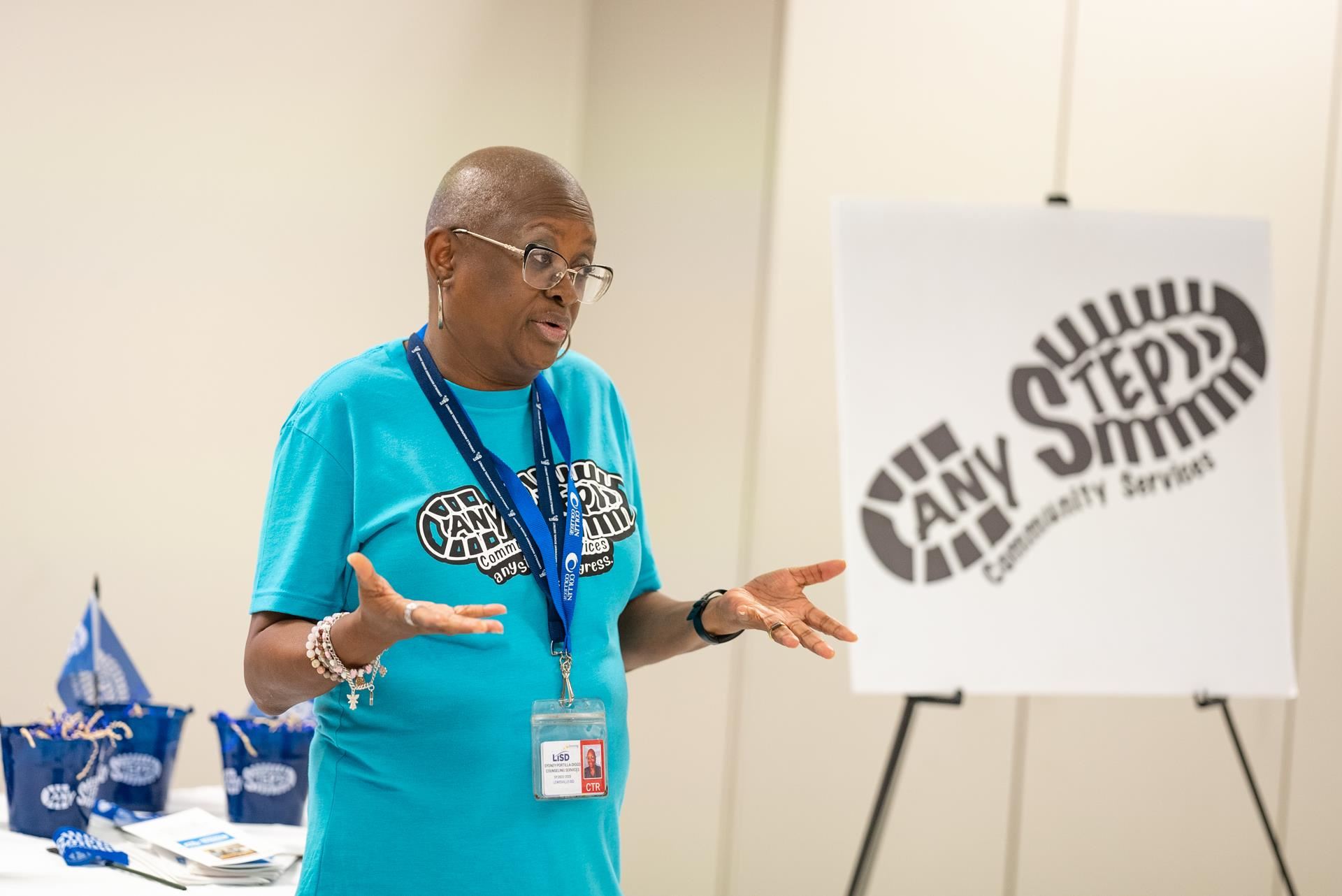 Following the diagnosis, Portilla-Diggs and her husband Sherman, took a service trip to Costa Rica with the intention of bringing clothes to a local orphanage. Upon realizing the orphanage had been closed, the couple were directed to an elderly community. It was a watershed moment for Portilla-Diggs, who quickly realized that senior citizens around the world were in need of necessary items.
Portilla-Diggs saw an opportunity to assist the often-overlooked elderly households and communities around DFW. According to information from Any Step, one in twelve seniors in the United States is food insecure, with those in the South more likely to experience the lack of nutritious food than those in other parts of the country. In 2017, Any Step provided 130 pounds of food to those in need.
In 2021, that number jumped to 15,500.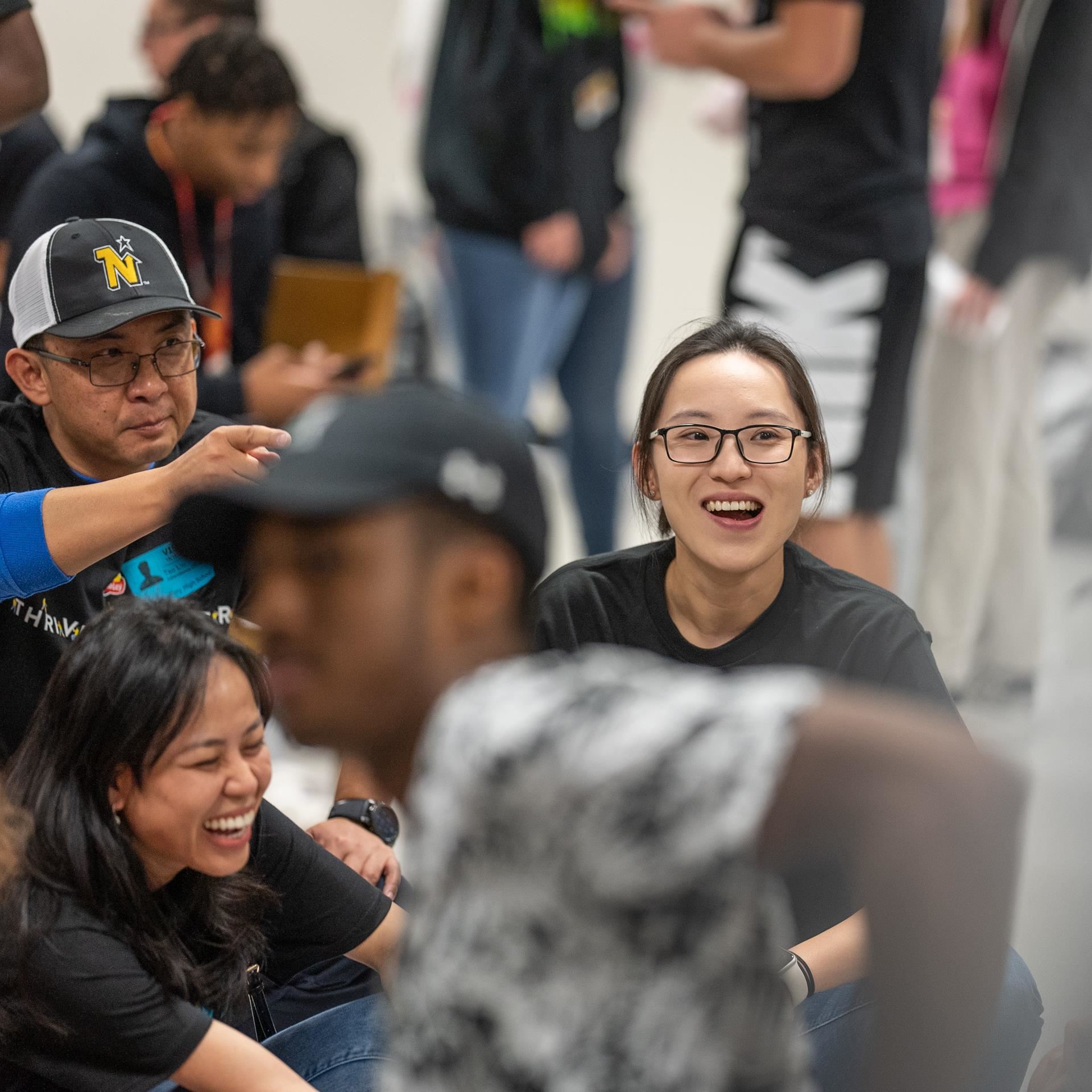 Thanks to the power of community support and corporate partnerships, the amount of support provided increased exponentially.
"In 2019, Frito-Lay started helping us," Portilla-Diggs shared with a classroom full of TCHS and Collegiate Academy student volunteers. "The first thing Frito-Lay did was donate a bunch of food and actually showed up for an event. But in 2020, Frito-Lay donated $12,839 worth of food and actual cash to the organization."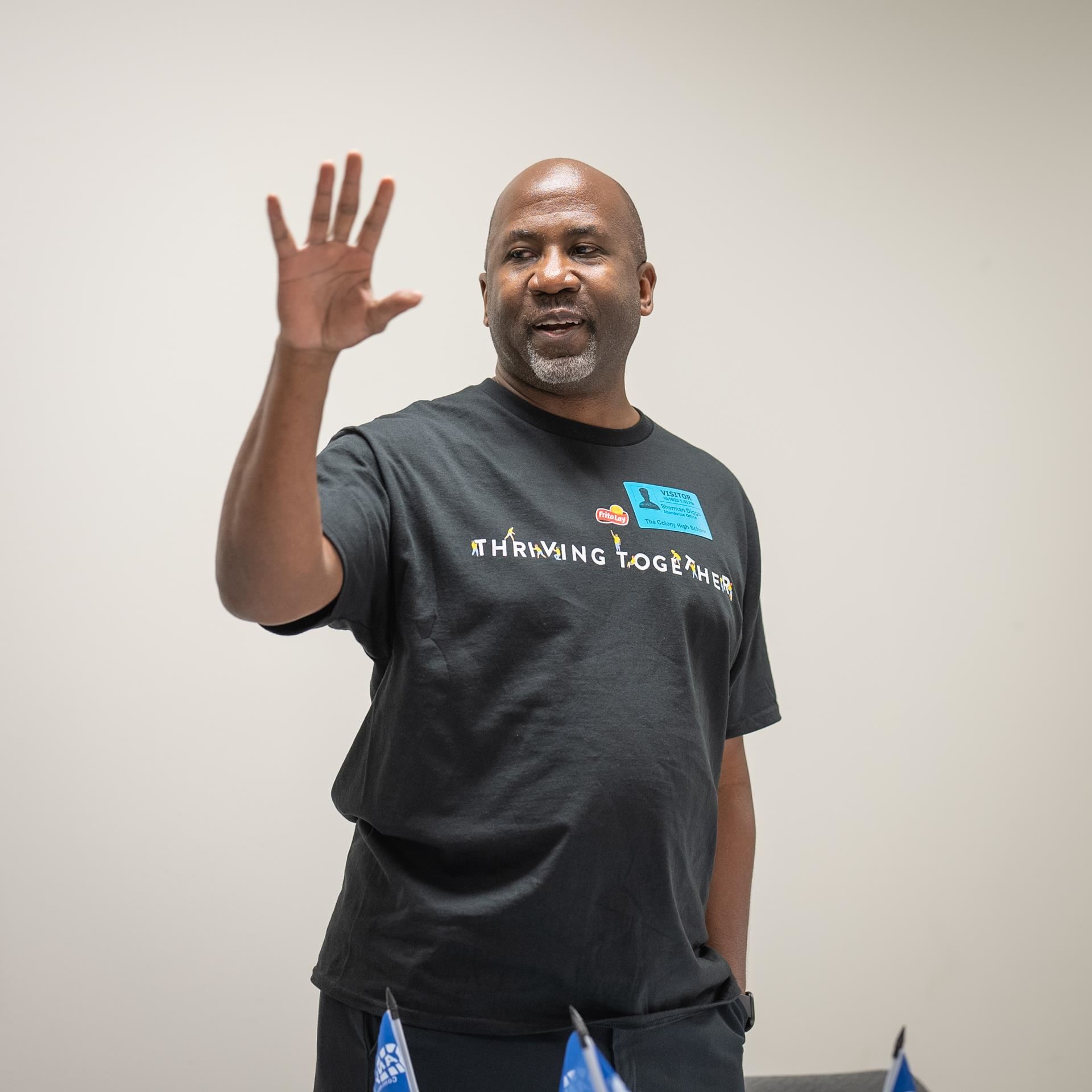 Frito-Lay has continued their support of Any Step, and representatives from the organization's Supply Grain group were on hand to assist in the recent United Way: Day of Caring event hosted by the TCHS Collegiate Academy.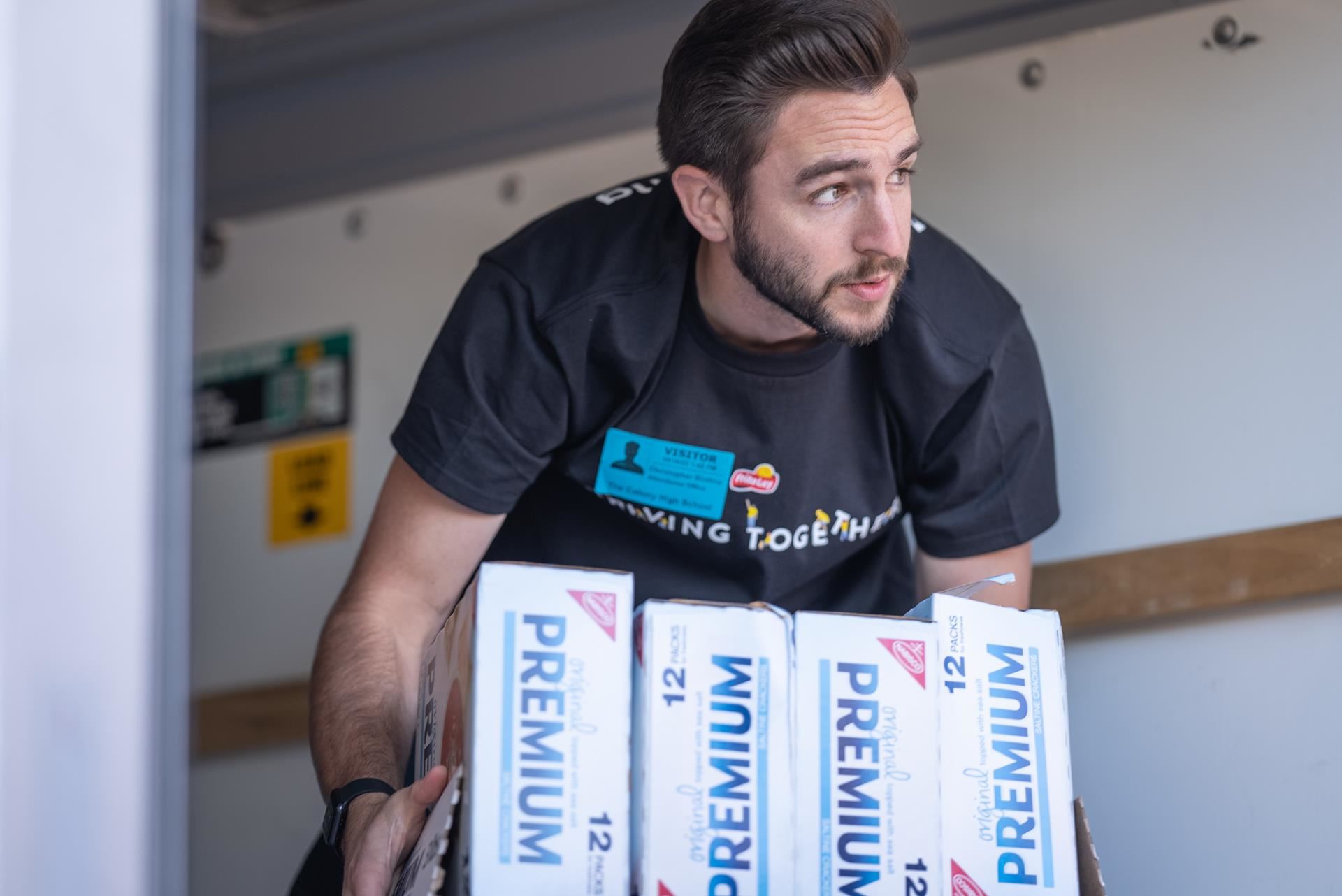 The service event, which saw over 100 students from Portilla-Diggs's Humanities 1301 course, other Collegiate Academy students and the TCHS JROTC come together to fill more than 200 food bags, was designed to promote academic social responsibility.
Portilla-Diggs sees community service as a way to bring her curriculum to life for her Collegiate Academy students, but also illustrates the importance of providing service to those in need.
"The event is part of my Humanities 1301 Creative Project assignment. Each year I teach about the South Africa Philosophy of Ubuntu, which focuses on the community and encourages them to participate in community services."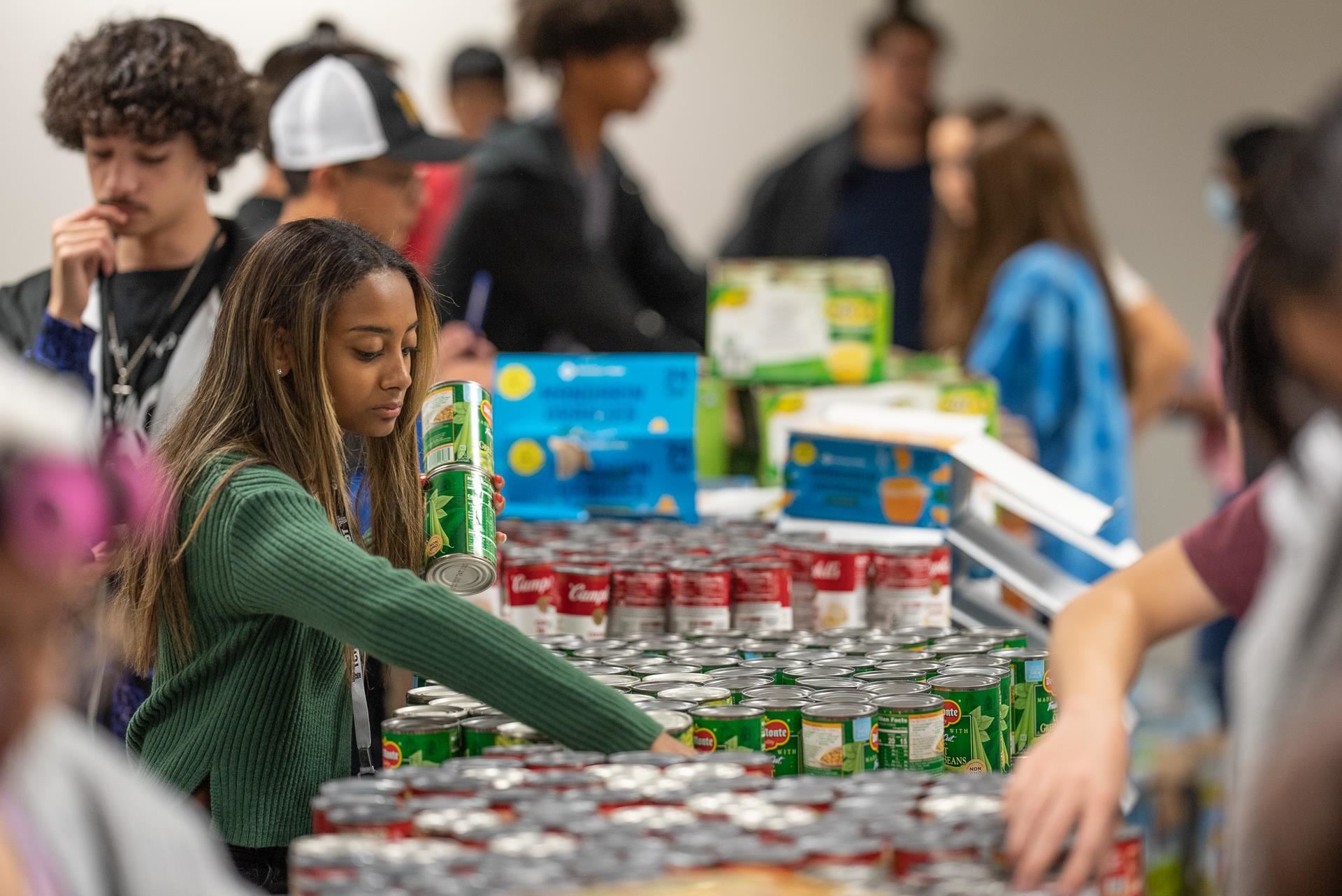 The hands-on approach to encouraging service has students wanting to step up their community service efforts.
"The whole experience was very fun," said Collegiate Academy student MJ Brown. "You are around other people who want to help other people and it's overall just a very good vibe. I would definitely come back and do it again."
The food bags, and the items within, were purchased by Any Step with the help of generous partners and donors. The bags were distributed at the Salvation Army's Friendship Houses on October 22, 2022.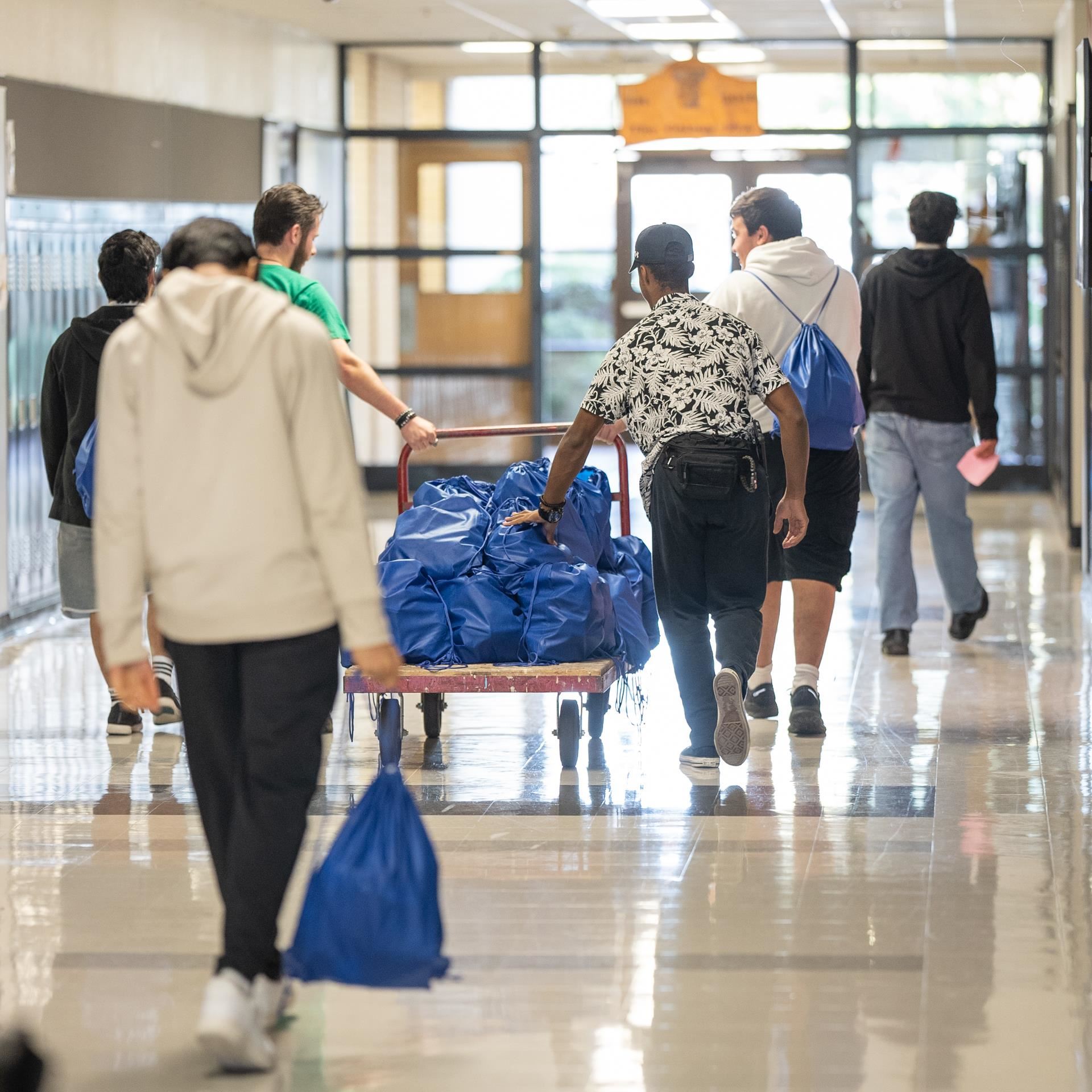 In order to encourage civic engagement in students, Any Step has created a Young Ambassadors program to facilitate intergenerational relationships. By working with TCHS Collegiate Academy students and other schools in the DFW area, Any Step hopes to increase participation with the nonprofit.
To learn more about Any Step Community Services and the programs that it offers, visit anystepcommunity.com.
---
The Colony High School is a Lewisville Independent School District high school in The Colony, Texas, serving all Cougars with engaging educational experiences, strong traditions, storied extracurriculars and future-ready opportunities. Follow TCHS on Facebook and Twitter to see more throughout the school year. Join the Lewisville ISD family by enrolling today, or visit Best Schools in Texas to learn more.