Return to Headlines
LHS Harmon Named Lewisville Area Chamber of Commerce/DATCU May School of the Month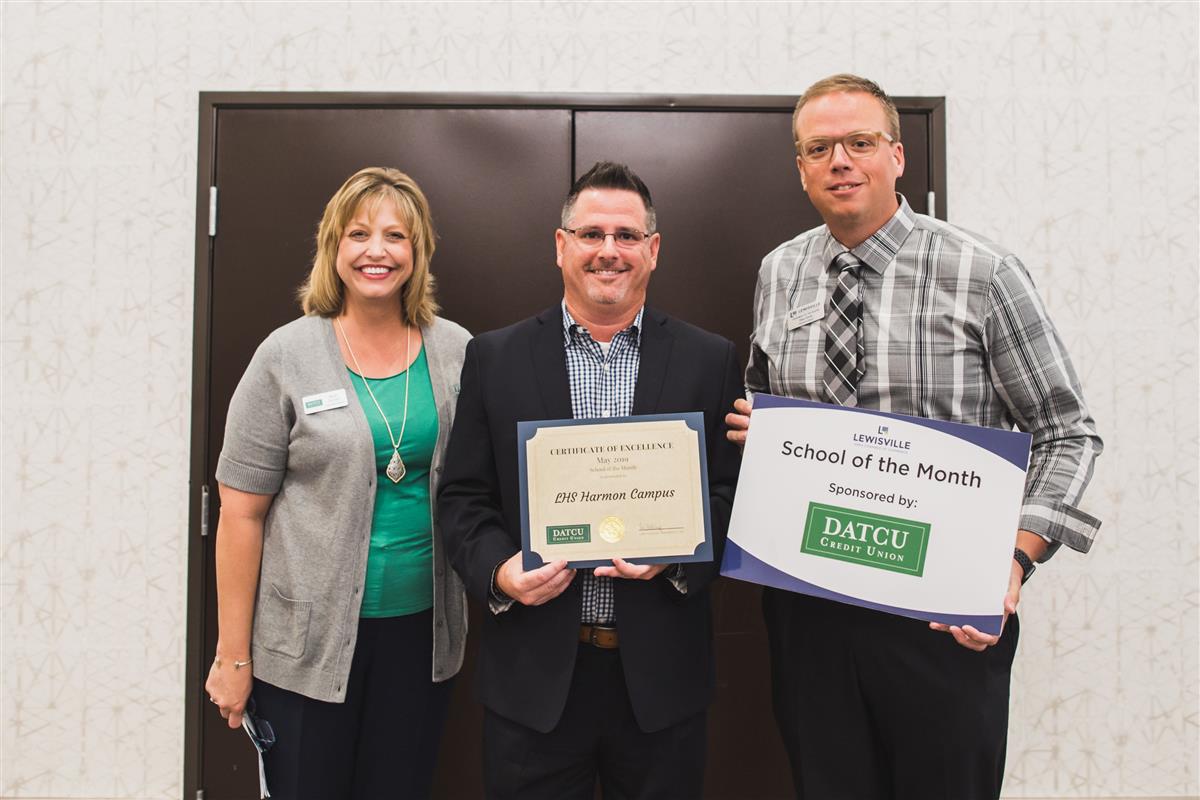 May 31, 2019 — Lewisville High School Harmon has been selected as the Lewisville Area Chamber of Commerce/DATCU Credit Union May School of the Month – the ninth and final honoree of the 2018-2019 school year.

LHS Harmon was chosen because of its constant dedication, hard work and energy given toward student success, as well as successfully implementing Lewisville ISD's Four Cornerstones.

The school continues to enhance the student experience and engage the community with annual events such as the Chin Festival, Black History Month program and Cinco de Mayo celebration. Award-winning guidance and counseling services and the Men of Distinction program have also made profound impacts on the lives of Harmon students. LHS Harmon also continues to excel in the fine arts, as seen with the recent VASE and Scholastic Art & Writing Contest awards. These are just a few examples of how LHS Harmon goes above and beyond to ensure students thrive in a future they create.

"It is an honor for LHS Harmon to be named May School of the Month," LHS Harmon Principal Tony Fontana said. "To be recognized by the Lewisville Area Chamber of Commerce for all the hard work, dedication and hours our staff puts into providing meaningful opportunities for our students is extremely important to us. We are forever grateful to the Chamber and our community partners for all the support they provide to the students, staff and families of LHS Harmon."

Fontana accepted the award May 28 at the Chamber's partnership luncheon held at Courtyard by Marriott in Flower Mound. DATCU Community Relations Coordinator Mary Jacoby and Chamber Board Chair Dan Irvin made the presentation.
Lewisville Area Chamber of Commerce/DATCU Credit Union
2018-2019 Schools of the Month
Sept. Degan Elementary
Oct. College Street Elementary
Nov. Hedrick Middle School
Dec. Lewisville Elementary
Jan. Lewisville High School
Feb. Southridge Elementary
March Castle Hills Elementary
April DeLay Middle School
May LHS Harmon