Return to Headlines
LHS Harmon's Lal Named Lewisville Area Chamber of Commerce/Cross Timbers Family YMCA May Student of the Month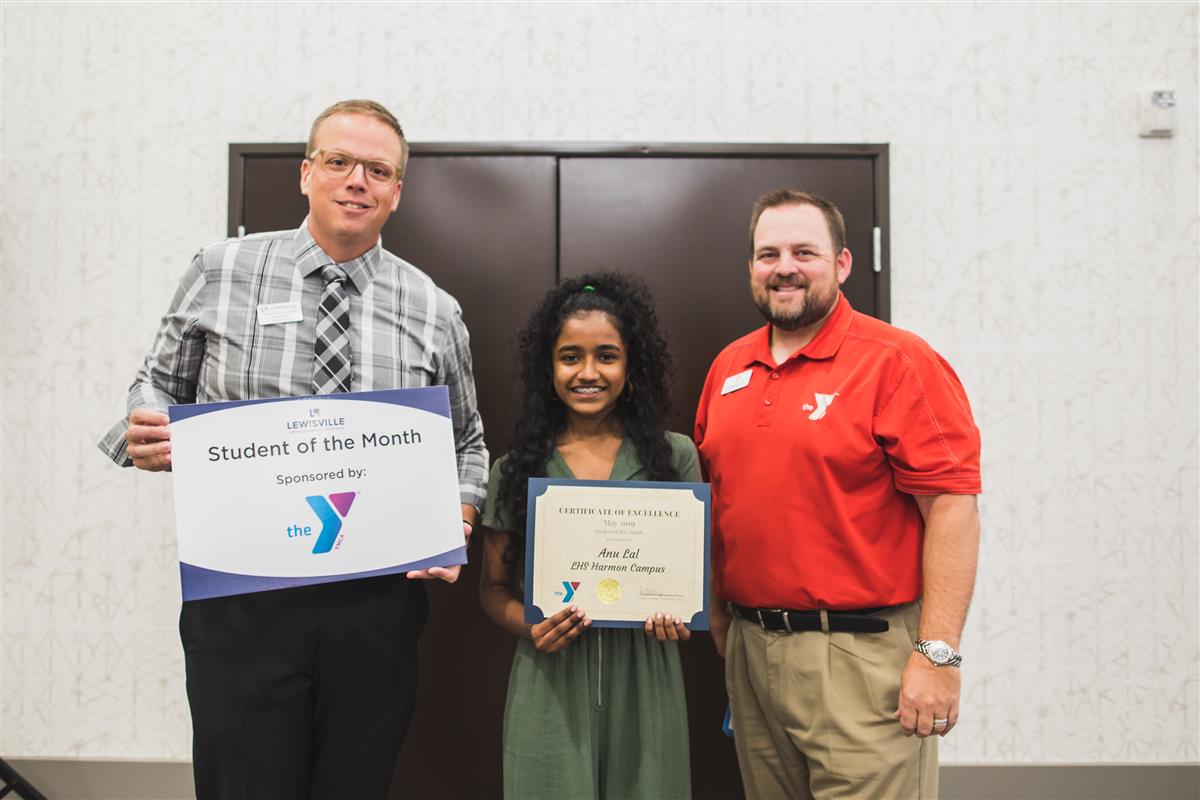 May 31, 2019 — LHS Harmon sophomore Anu Lal has been selected as Lewisville Area Chamber of Commerce's May Student of the Month — the ninth and final honoree of the 2018-2019 school year.

Those who know Lal best says she is kind, humble, driven and dedicated. Although Lal has only been in the United States for two years, she has taken advantage of every opportunity, from excelling academically — quickly moving from English Second Language classes to Pre-AP courses — to joining Student Council, the College Readiness Club and volunteering in the community. In fact, Lal earned a Fantastic Farmer Award in her first year at LHS Harmon. Most recently, Lal's passion for photography has resulted in multiple awards. In the past three months, her photos have been awarded the Congressional Art Grand Prize, a VASE state medal and first place 2D at the LHS Triad Art Show. Lal is the first Farmer to win the Grand Prize at the Congressional Art competition, and her artwork will be displayed at the U.S. Capitol for a year.

"I want to thank the Chamber for selecting me as the May Student of the Month," Lal said. "I also want to thank my school, my principal, my mom, and a special thanks to my art teacher Ms. Jayme who has supported me and helped me along the way."

Lal's eagerness to learn and determination to succeed are inspiring, and Lal's teachers say they can't wait to see what her future has in store. It's for these reasons and more that Lal was selected as the May Student of the Month.

Lal accepted the award, which is sponsored by the Cross Timbers Family YMCA, on May 28 at the Chamber's partnership luncheon held at Courtyard by Marriott in Flower Mound. Cross Timbers Family YMCA Executive Director Jason Walter and Chamber Board Chair Dan Irvin made the presentation. Lal was joined at the event by her mother, LHS Harmon Principal Tony Fontana, art teacher Chana Jayme and Lewisville ISD Assistant Chief of Schools Andy Plunkett.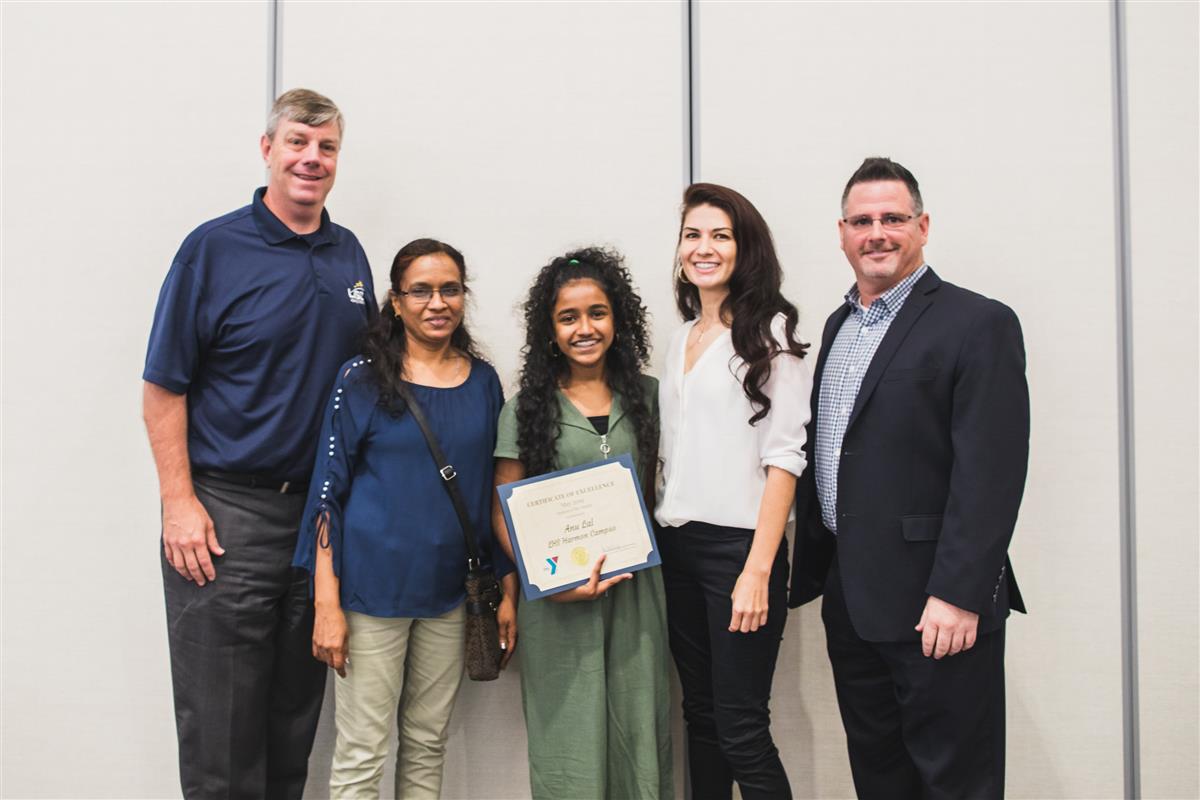 Lewisville Area Chamber of Commerce/TIAA
2018-2019 Students of the Month

Sept. Pedro Caballero, Degan Elementary
Oct. Jeslyn Diaz, College Street Elementary
Nov. Elisha Lopez, Hedrick Middle School
Dec. Ethan Salvador, Lewisville Elementary
Jan. Par Hniang, Lewisville High School
Feb. Samantha Munoz, Southridge Elementary
March Brooke Hunnicutt, Castle Hills Elementary
April Mirley Herrera, DeLay Middle School
May Anu Lal, LHS Harmon