Return to Headlines
Flanders Named Principal at LHS Harmon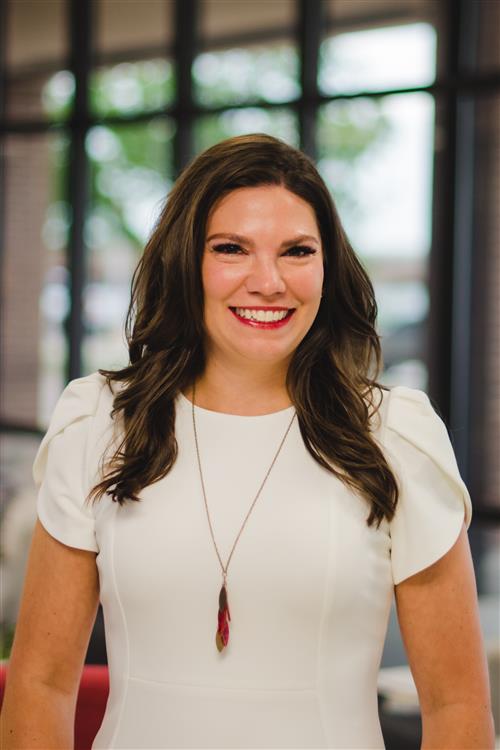 Lewisville ISD announced on May 2 the appointment of Rachel Flanders as the new principal of the Lewisville High School Harmon 9th and 10th Grade Campus (LHS Harmon). She most recently served as assistant principal at Hebron High School during the 2021-22 school year.
"Ms. Flanders has proven to be an exceptional leader in LISD, and I am excited to see her return to her roots at LHS Harmon," Superintendent of Schools Dr. Lori Rapp said. "She is a dedicated educator committed to the success of all students, and I am confident the students and staff at LHS Harmon will thrive under her direction."
The 2022-23 school year will be Flanders' 18th year in education, all in LISD. She started her teaching career at Rockbrook and McAuliffe elementary schools from 2004 to 2007 working as an extended school day aide. In 2007, Flanders was hired at Lamar Middle School as a history teacher and later moved to Flower Mound High School to teach world geography in 2014. She joined LHS Harmon as assistant principal from 2017 to 2020 before spending the 2020-21 school year at Hebron High School in the same role.
A Farmer through and through, Flanders also attended LISD schools, all in the LHS feeder pattern, including retired schools College Street Elementary and Miliken Middle School, Huffines Middle School and LHS.
"As a lifelong Farmer and member of the Lewisville Community, I am grateful for the opportunity to lead the exceptional Lewisville High School Harmon students and faculty," Flanders said. "I grew up in a family of educators and to become the Principal at Harmon is a dream come true for me. The future for all LHS students is bright and I am immensely honored to be a part of their success stories. I look forward to strengthening community partnerships and welcoming in a family atmosphere that builds character and resilience on our campus."
Flanders received her Bachelor of Science in Interdisciplinary Studies from the University of North Texas and a Master's of Education in Educational Administration from the University of Texas at Arlington. She has been involved in numerous district activities in her time with LISD, including District of Innovation Committee, District Leadership Team, Leadership Matters Cohort, Back to School Fair, and the Employee Engagement Survey Committee.