Return to Headlines
Celebrating Teachers at Guru Vandana
Students, teachers and other community members gathered over the weekend to celebrate Guru Vandana, a Hindu-based teacher appreciation event. This was the 10th annual Guru Vandana hosted by the Dallas Chapter of the Hindu Education Foundation, and was held at LHS Harmon on Saturday, May 14th. The event was emceed by Coyote Ridge Elementary Teacher Sonia Puri, Liberty Elementary Principal Tim Greenwell and McKamy Middle School Principal Kelly Knight.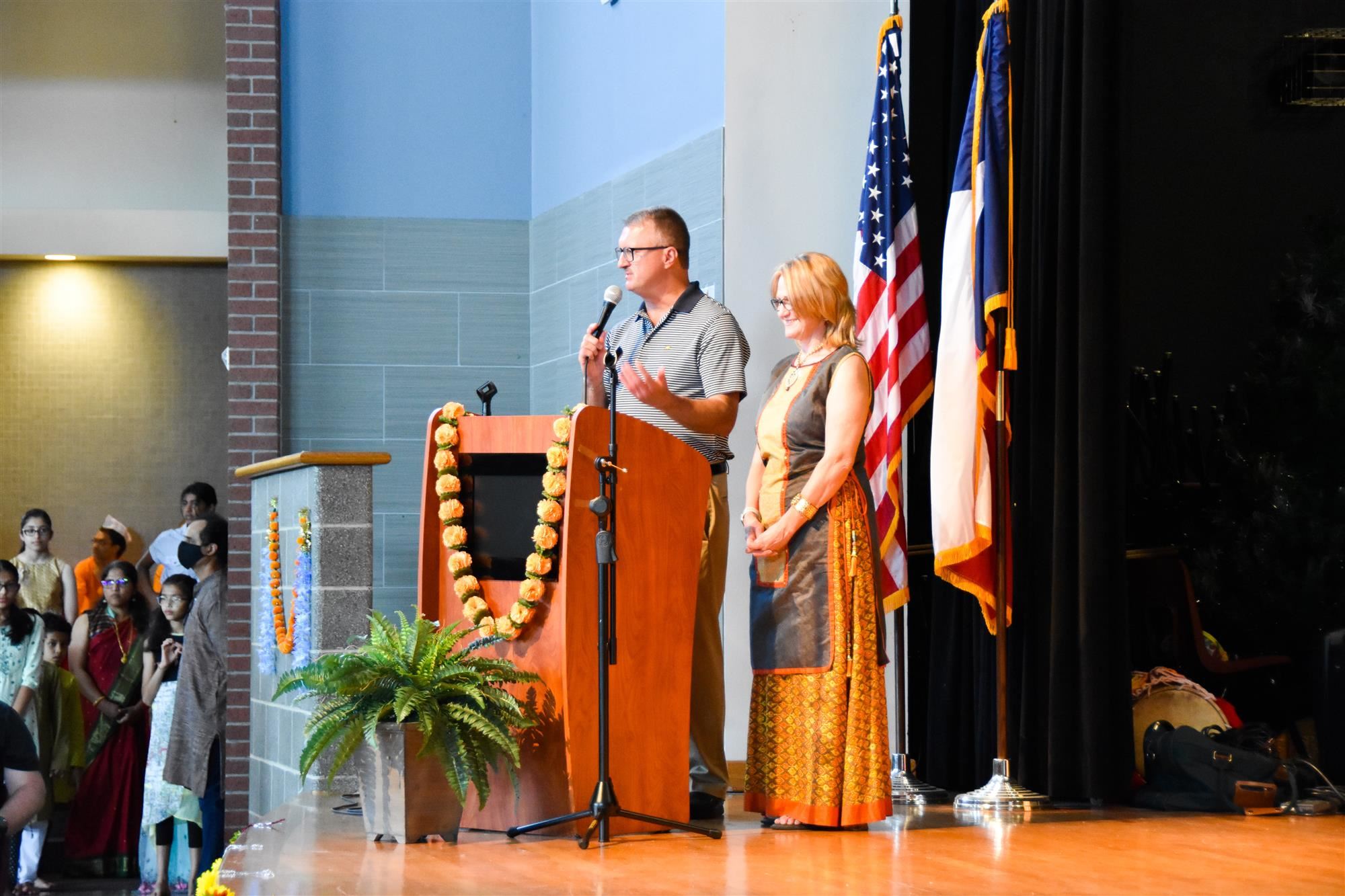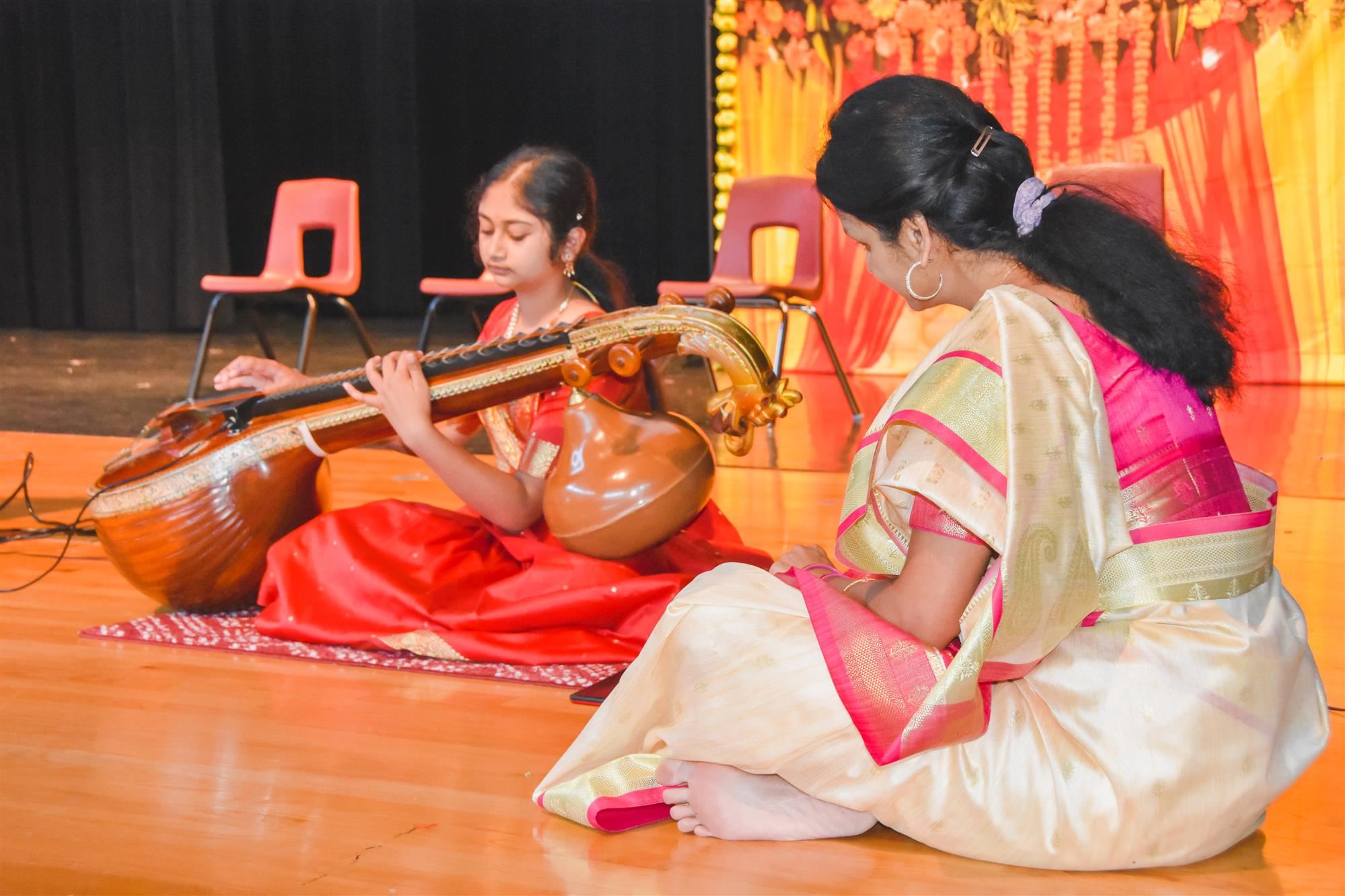 According to Manish, a volunteer with the Hindu Education Foundation (a project of Hindu Swayamsevak Sangh USA), "'guru' the word is commonly known for a teacher. It is someone who shows you the light and removes the darkness. Vandana means acknowledging, so [the event] is acknowledging the teacher. Thanking him or her for removing the darkness."
Teachers from Lewisville ISD, Coppell ISD and Carollton-Farmers Branch ISD were all invited to the event by their own students. Upon arrival, volunteers placed the traditional tilak on the foreheads of guests as they were welcomed into their seats. To begin the event, Dr. Lori Rapp joined CISD Superintendent Dr. Brad Hunt and CFBISD Associate Superintendent Dr. Dana West to perform a ceremonial candle lighting. Dr. Rapp addressed the guests in the room, thanking the event organizers and emphasizing the importance of appreciating educators.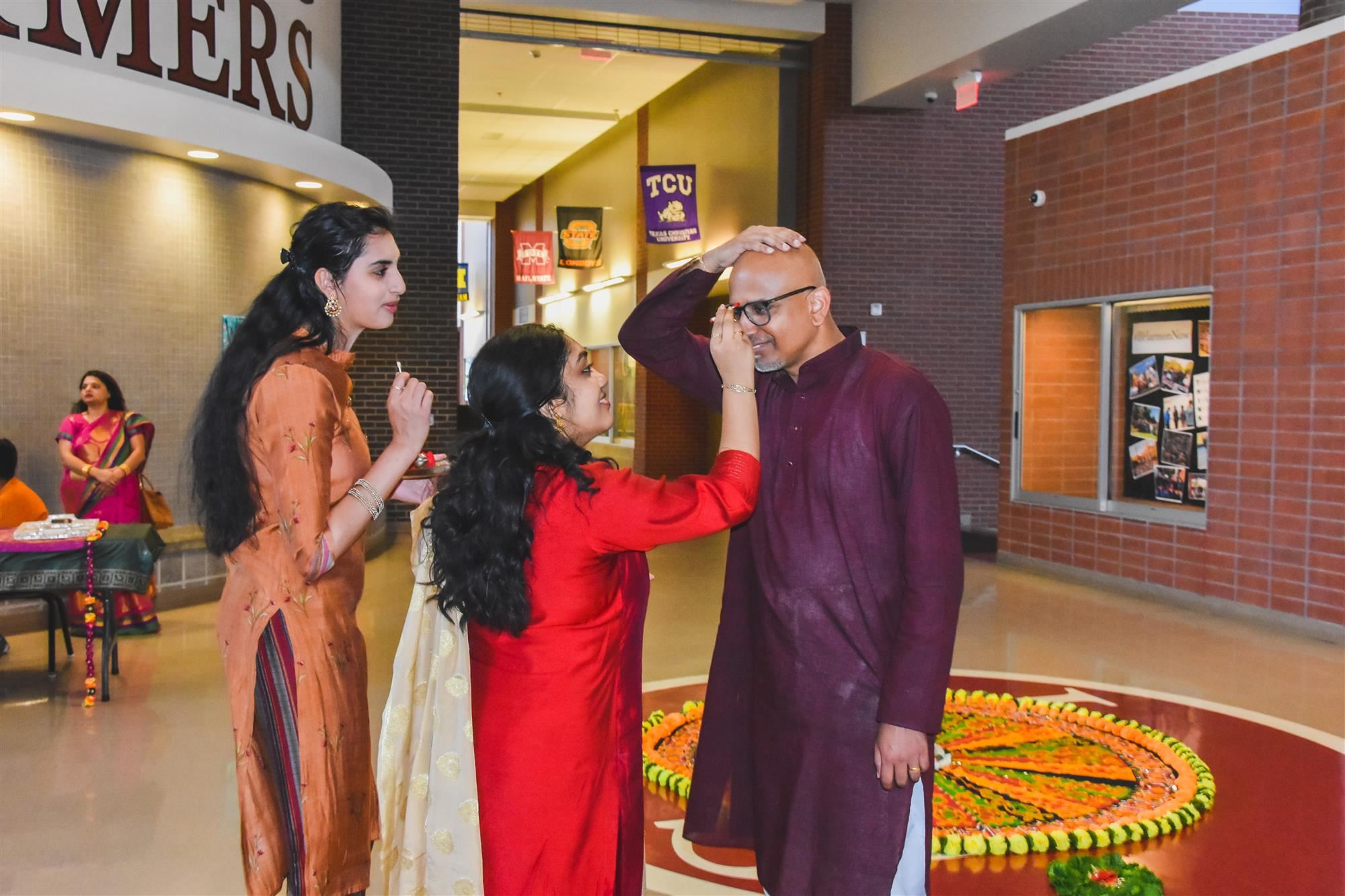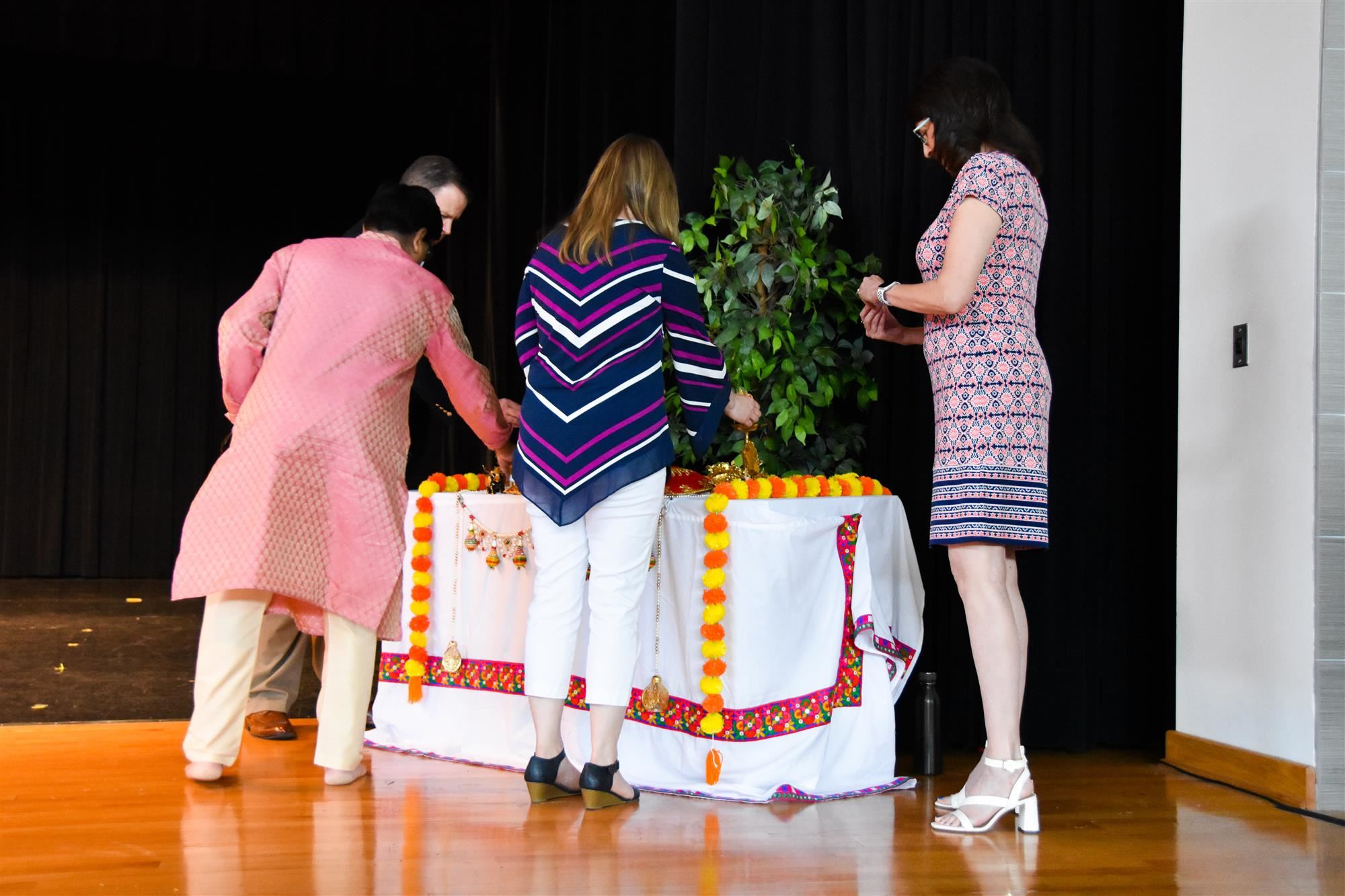 After hearing from the other superintendents in attendance, guests were treated to three traditional Indian dance performances from students. Susan Warriner, a McKamy Language Arts teacher, even jumped in to join one of the performances on stage.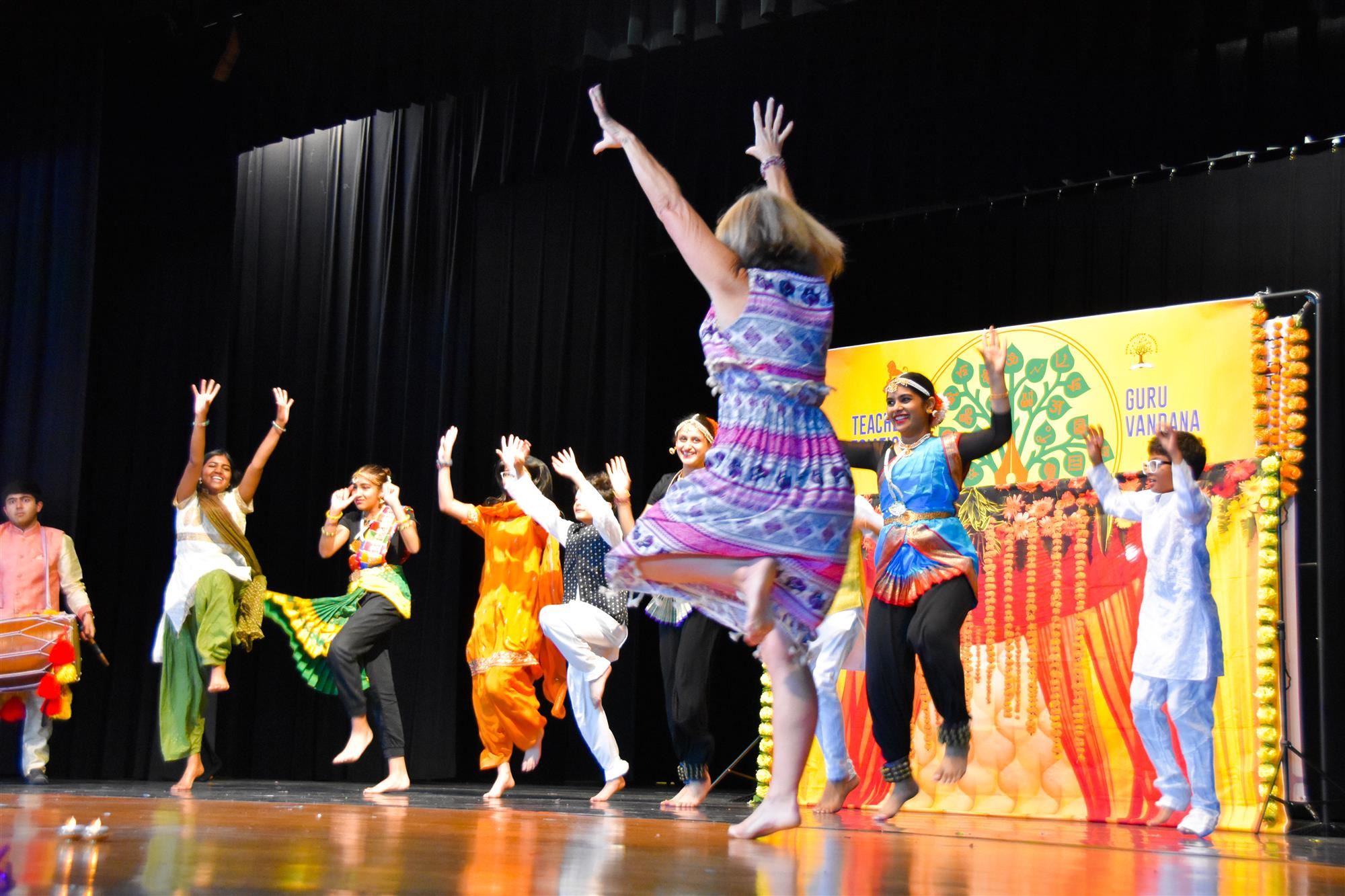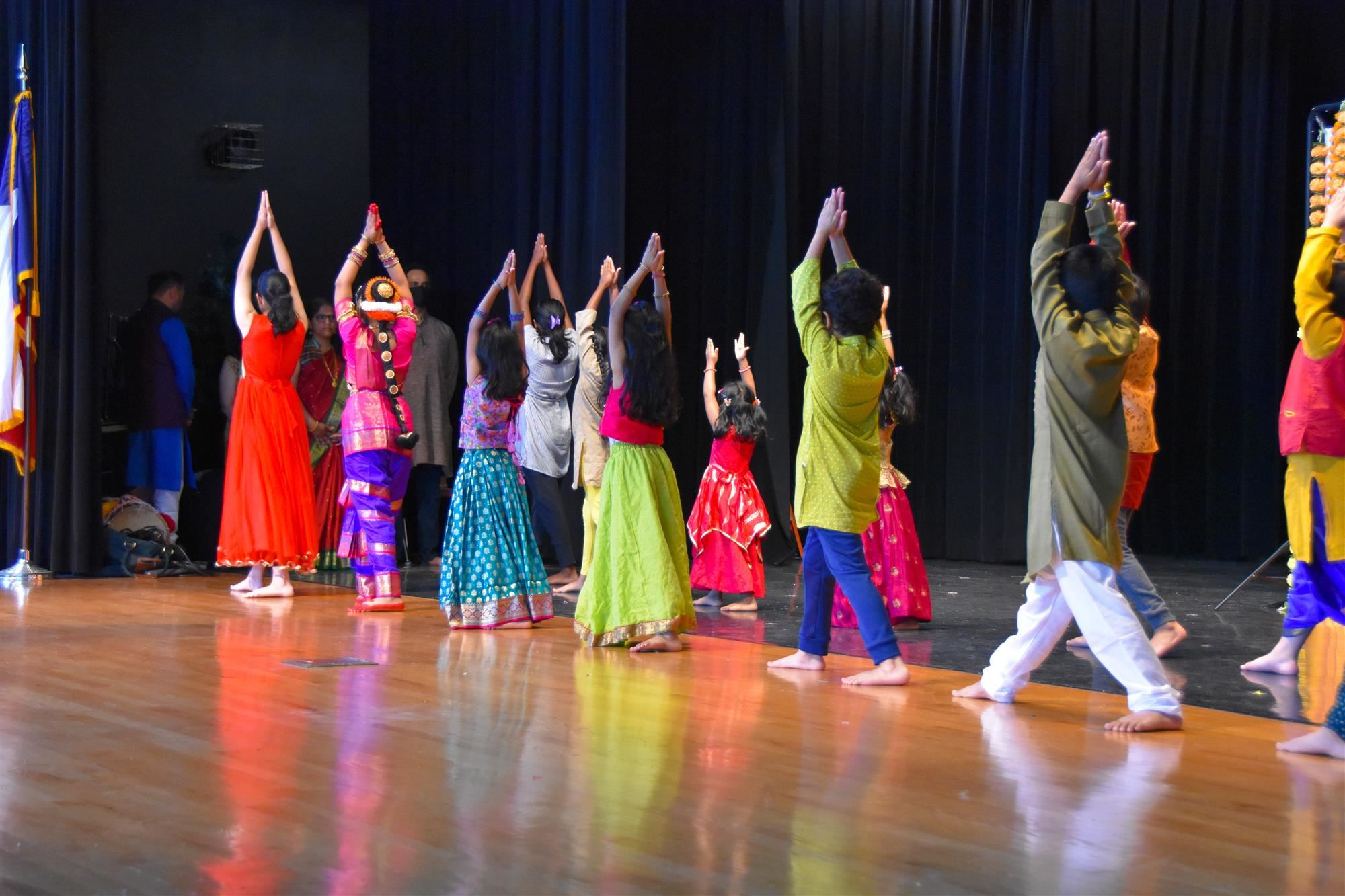 Then began the teacher appreciation ceremony, where students performed a number of steps to honor their invited educator. They presented each teacher with a tray adorned with rose petals and candles, bowed to honor them and gifted them with a book that highlights the different aspects of Indian civilization.
Once the ceremony had concluded, more dancing ensued as guests were treated to Indian food and drinks. They were also invited to browse several exhibits set up to demonstrate different aspects of Hindu culture such as apparel, traditions and more.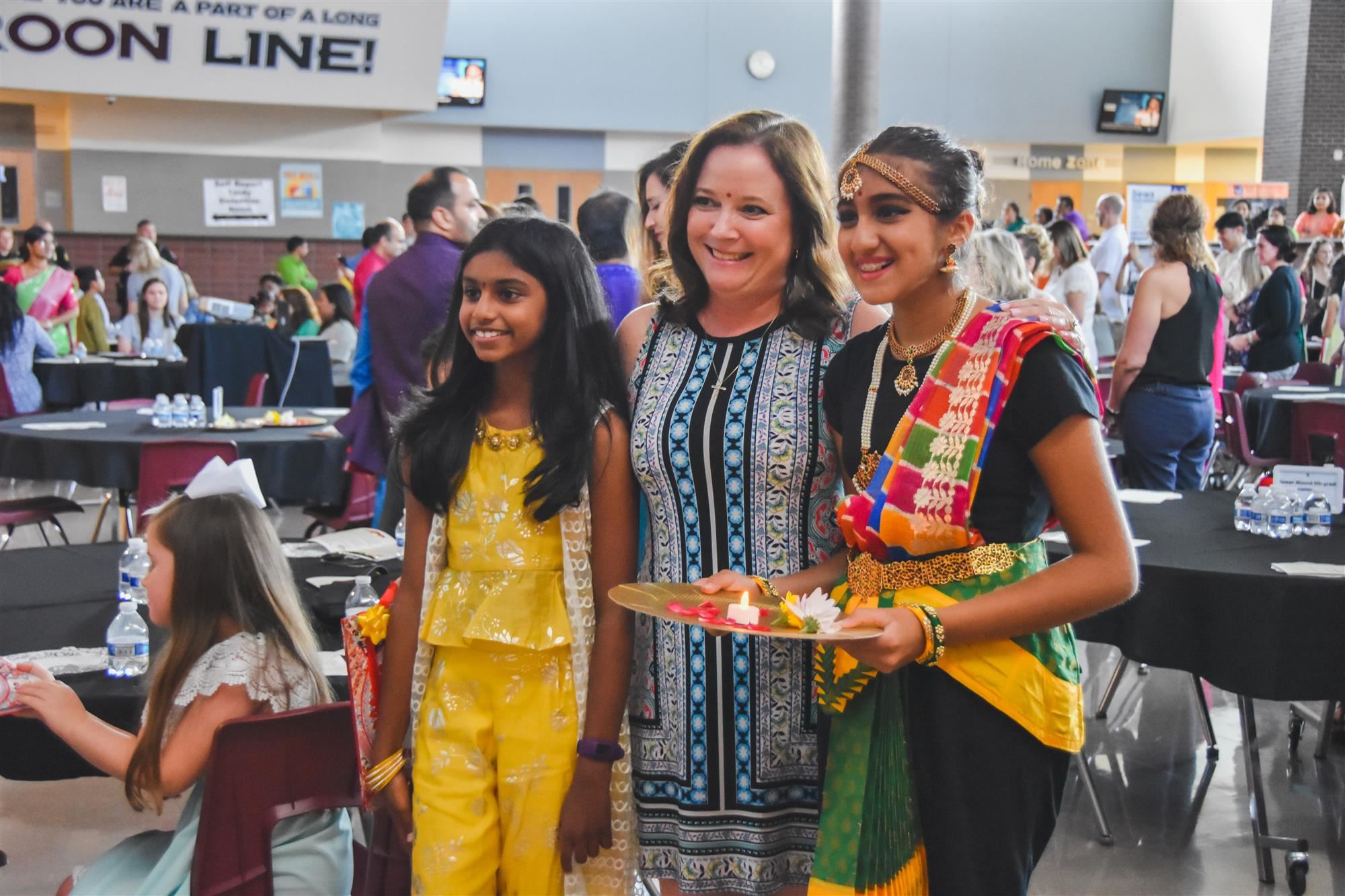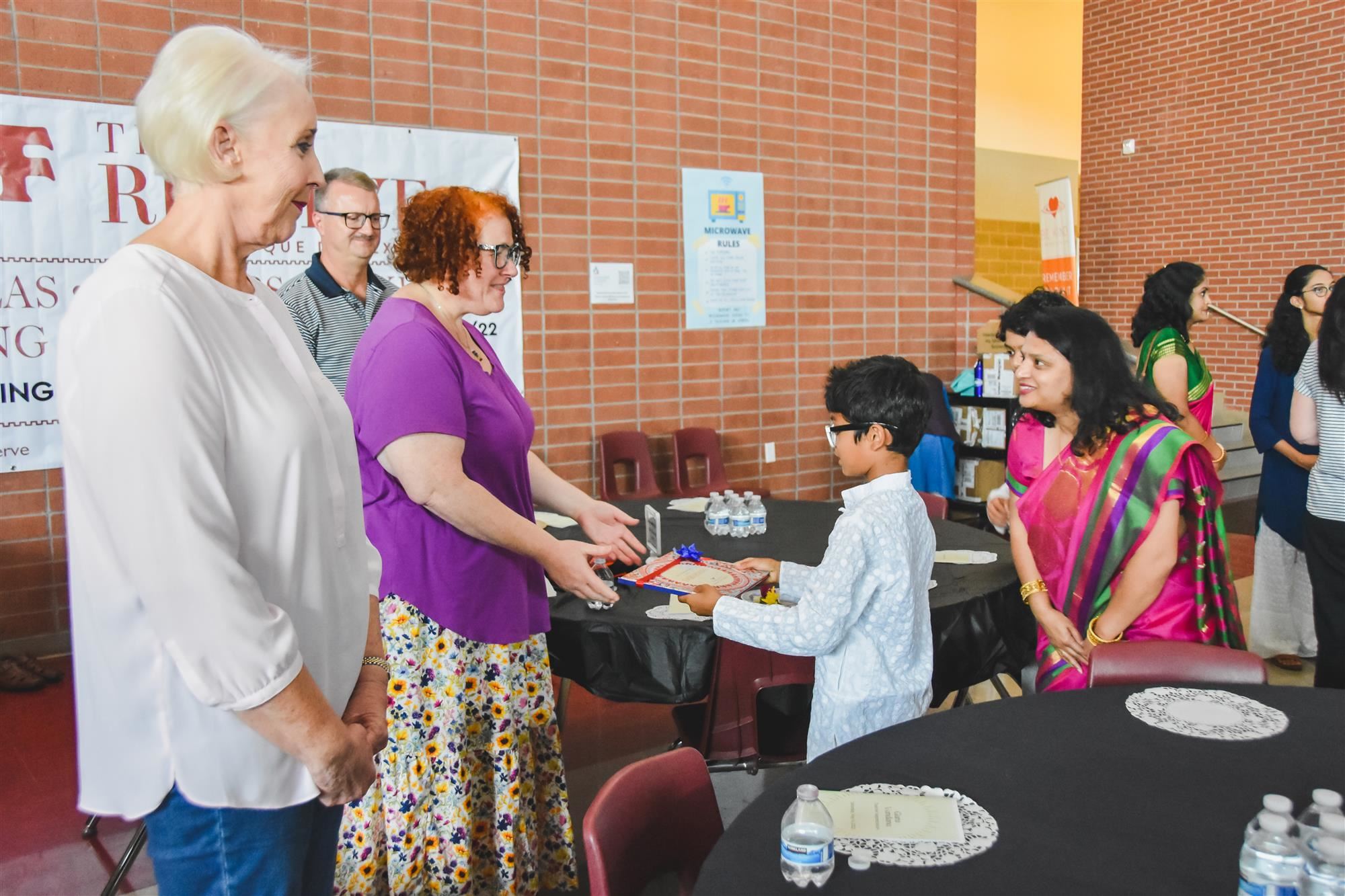 Throughout the event, it was evident that teachers were moved by the reverence for their profession in the Hindu culture. Mark Jester, Assistant Tennis Coach at Marcus High School, spoke of this honor after attending this event for the first time. "My student invited me, I had not heard of it before until she'd invited me…It felt really special to be a part of this. I had no idea about how [their culture] honored teachers. I thought it was a really big honor to be here."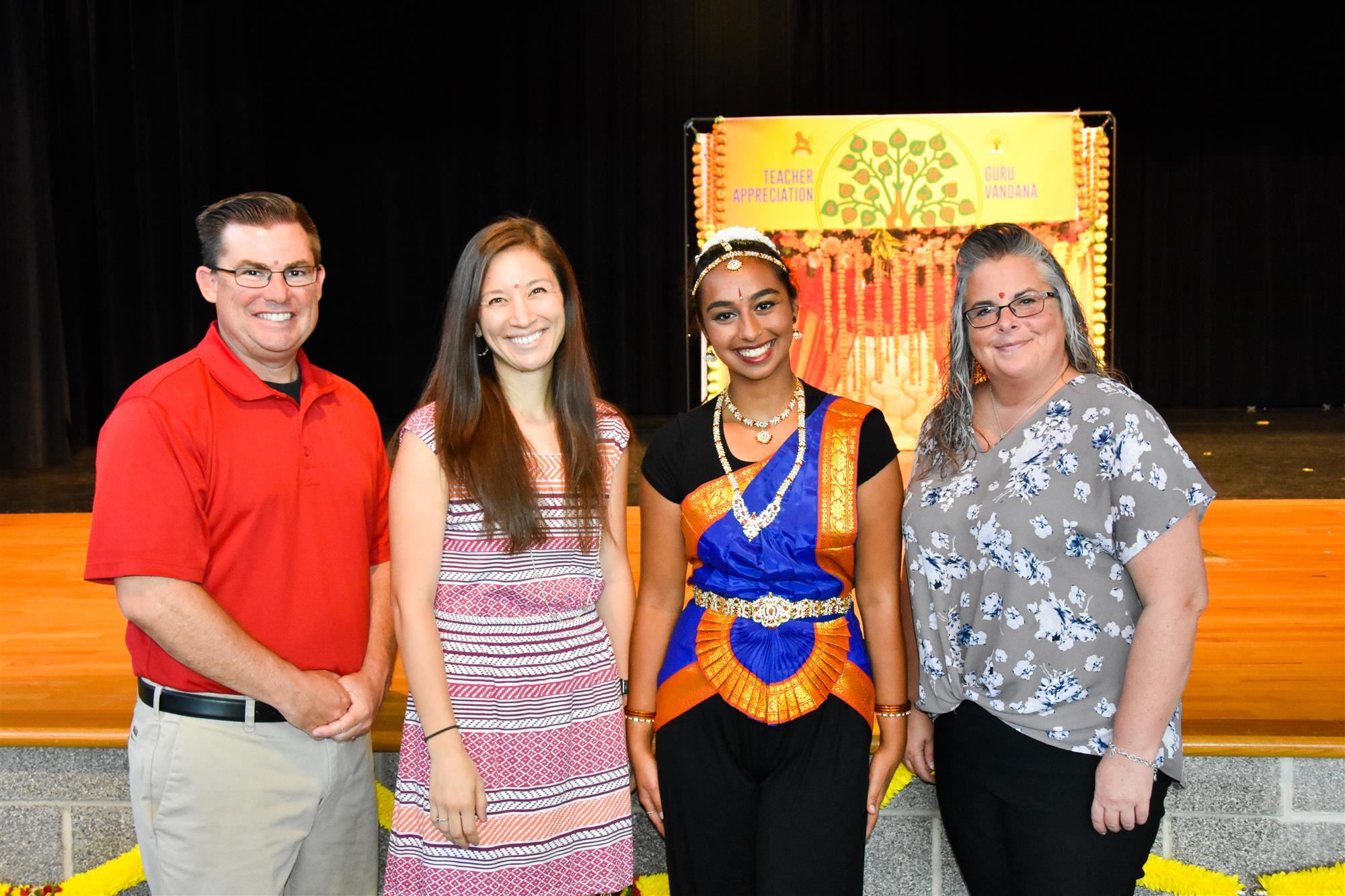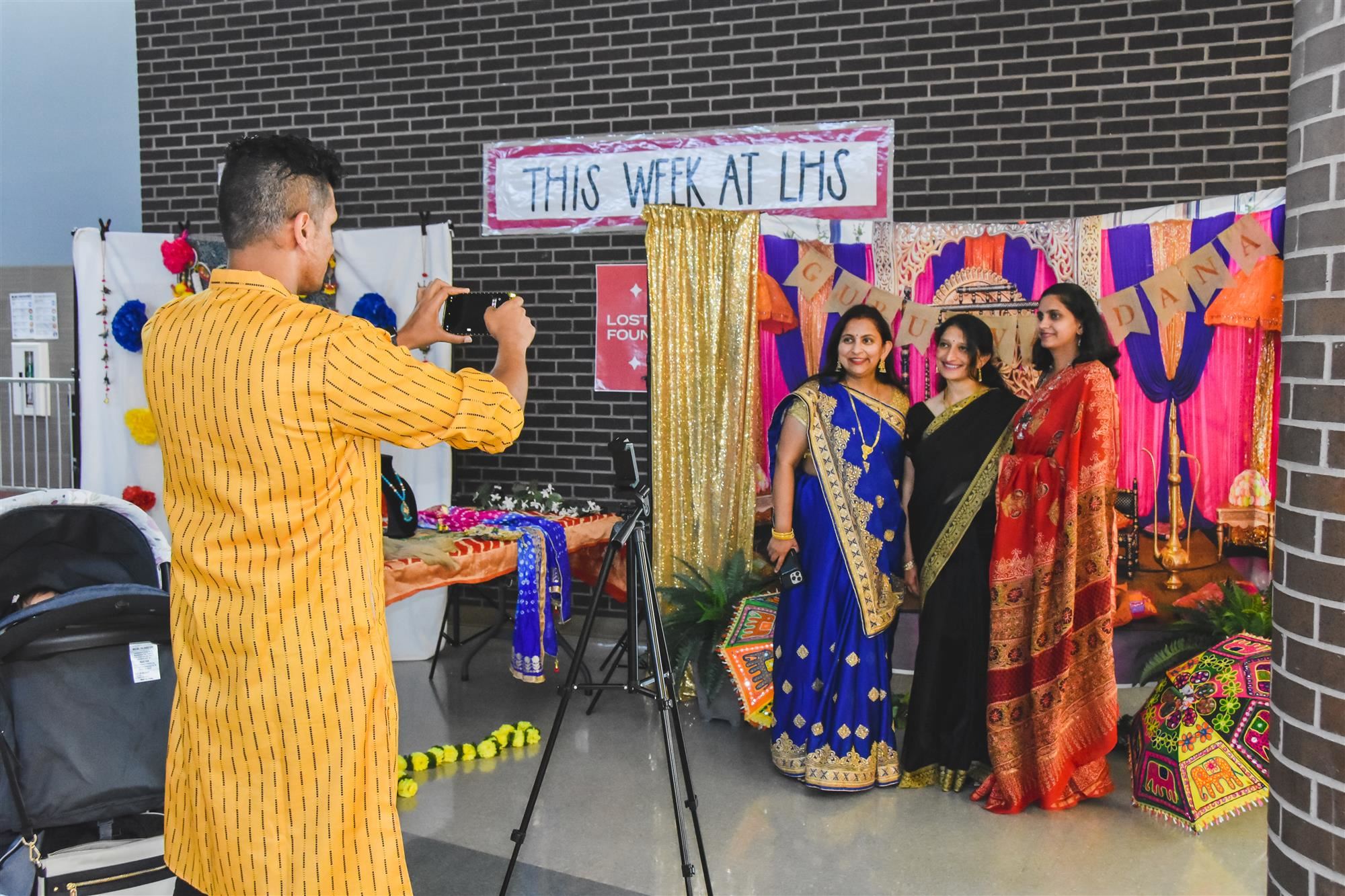 ---
From the beginning, Lewisville Independent School District has committed to ensuring all students—your children—have the resources they need and want to ultimately thrive in a future they create. Follow Lewisville ISD on Facebook, Instagram and Twitter to see more student experiences throughout the school year or visit Best Schools in Texas for more information about joining the LISD family.