Return to Headlines
LHS Harmon Hosts Drive-Thru Parade for Virtual Students
In September, Lewisville High School Harmon administration sent out a survey to all parents asking for feedback on how the campus could best serve their students. As responses came in, several parents of virtual students commented that since their student is not physically on campus with their peers, they felt a bit disconnected from the school community. A staff survey was sent around the same time frame and Principal Joi Cartmill noticed virtual teachers were eager to find another way to connect with their virtual students and feel like one Harmon family.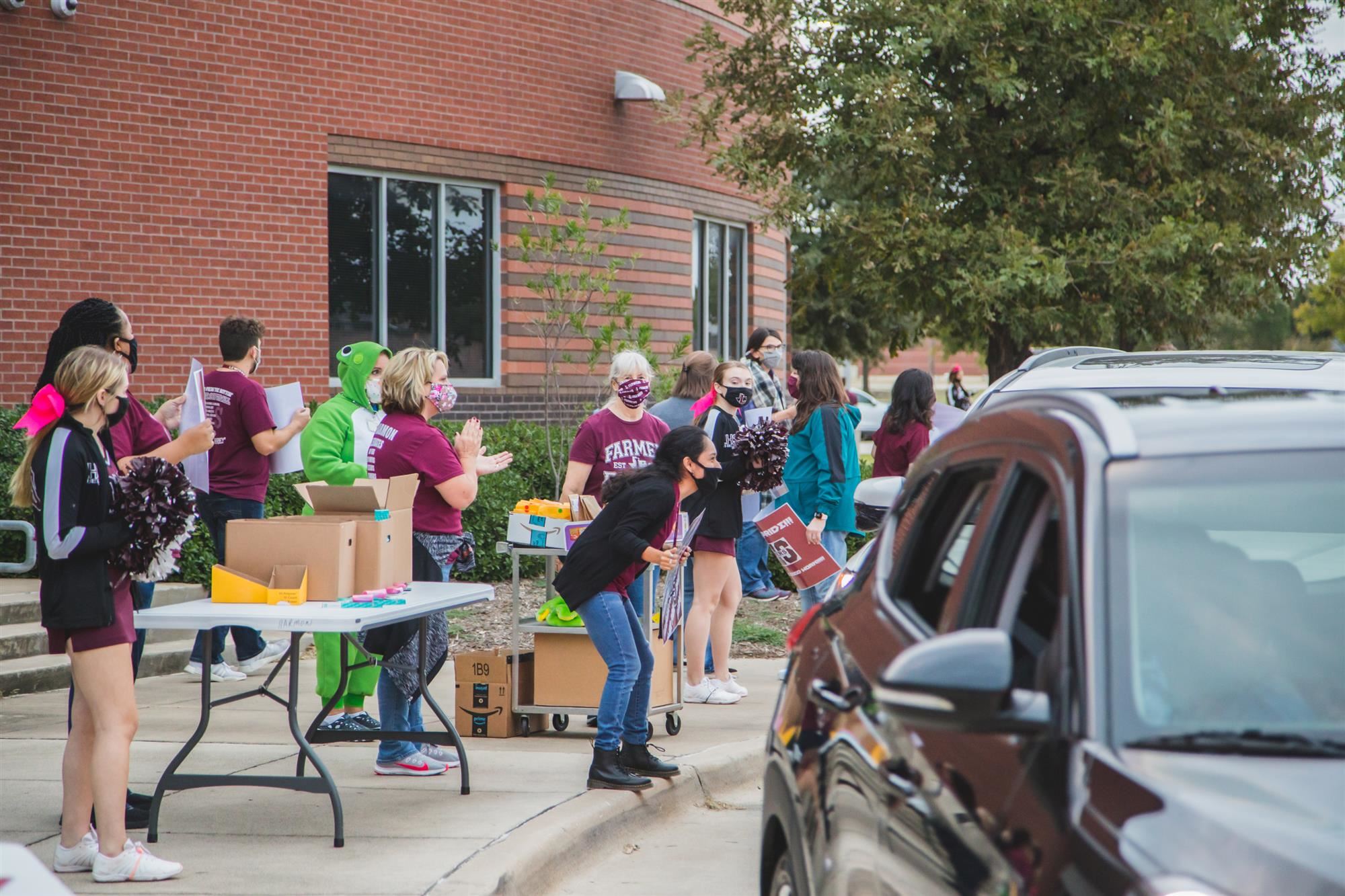 Cartmill brought feedback from both surveys back to the campus administrative team and they began brainstorming ideas. The team landed on a festive drive-thru parade for the virtual students and their families, providing some tokens of appreciation and letting them know how much they miss them.

"Every household is handling the COVID pandemic differently," Cartmill said. "For some families, staying at home is the best option, but that does not make them any less of a priority to our teachers and staff. It was important that we honored their choice to stay out of the building but still have an opportunity to feel connected."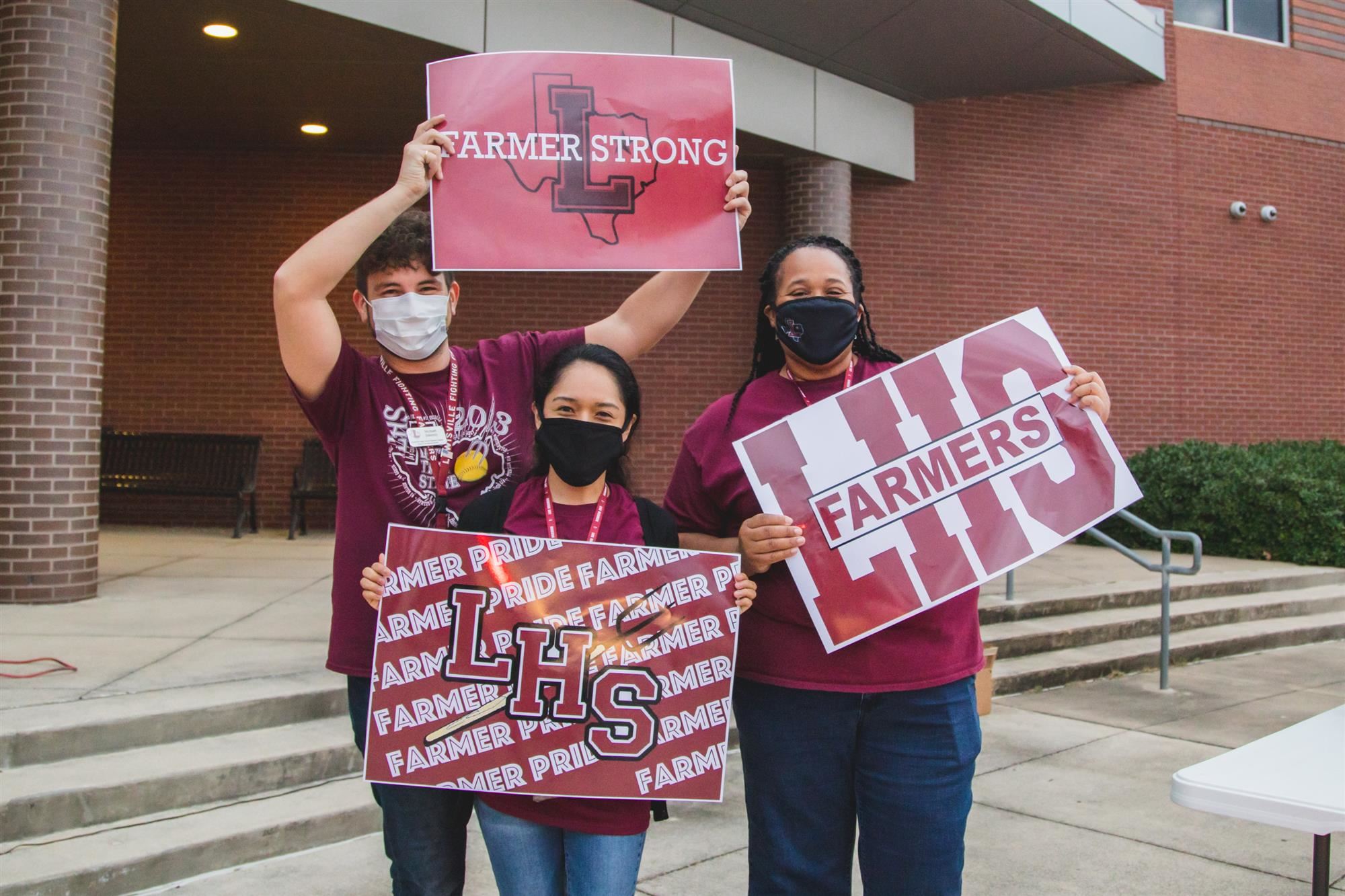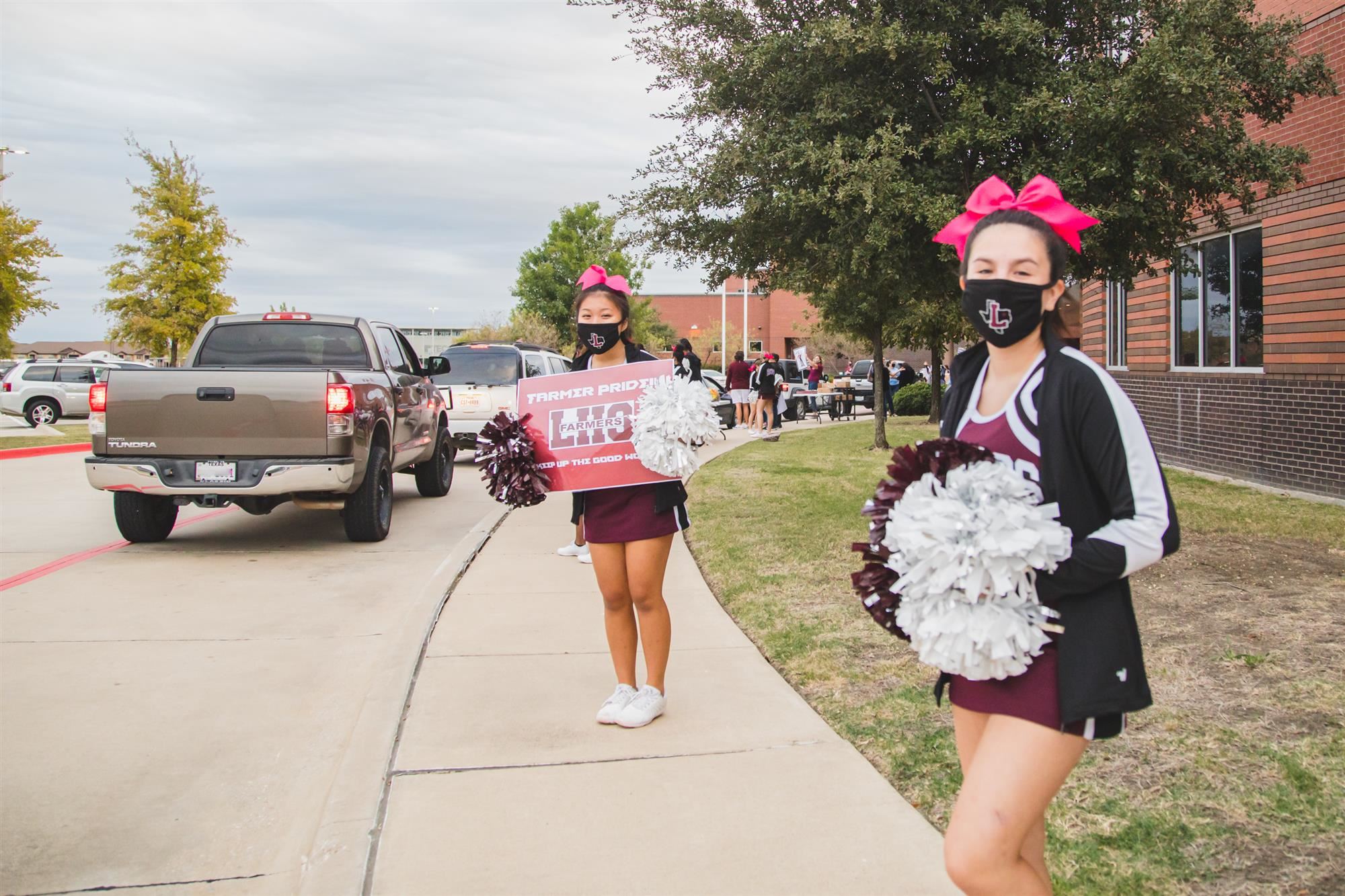 The parade was scheduled for Oct. 15 and every virtual student was invited to attend. Cartmill was a little nervous about the turnout since it was an event planned for students and families who have not been to campus in months, but in true Farmer fashion, families turned out in force.

"This is just a community that always shows how much they support our schools," Cartmill said. "Some families took off work, some came right after work, some brought their entire family (pets included). We were so thrilled to see them and from their feedback, I think they missed us just as much as we have missed them."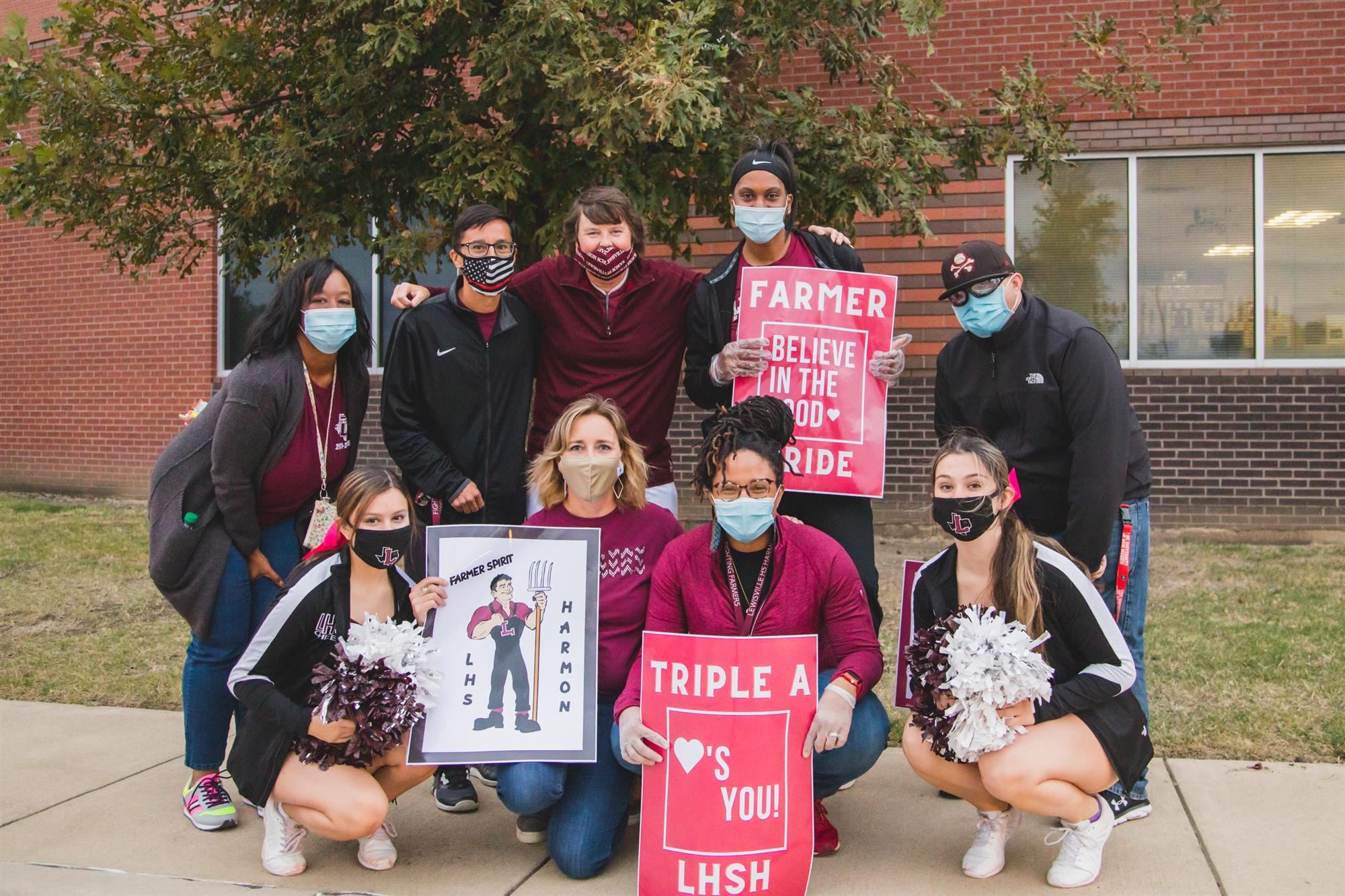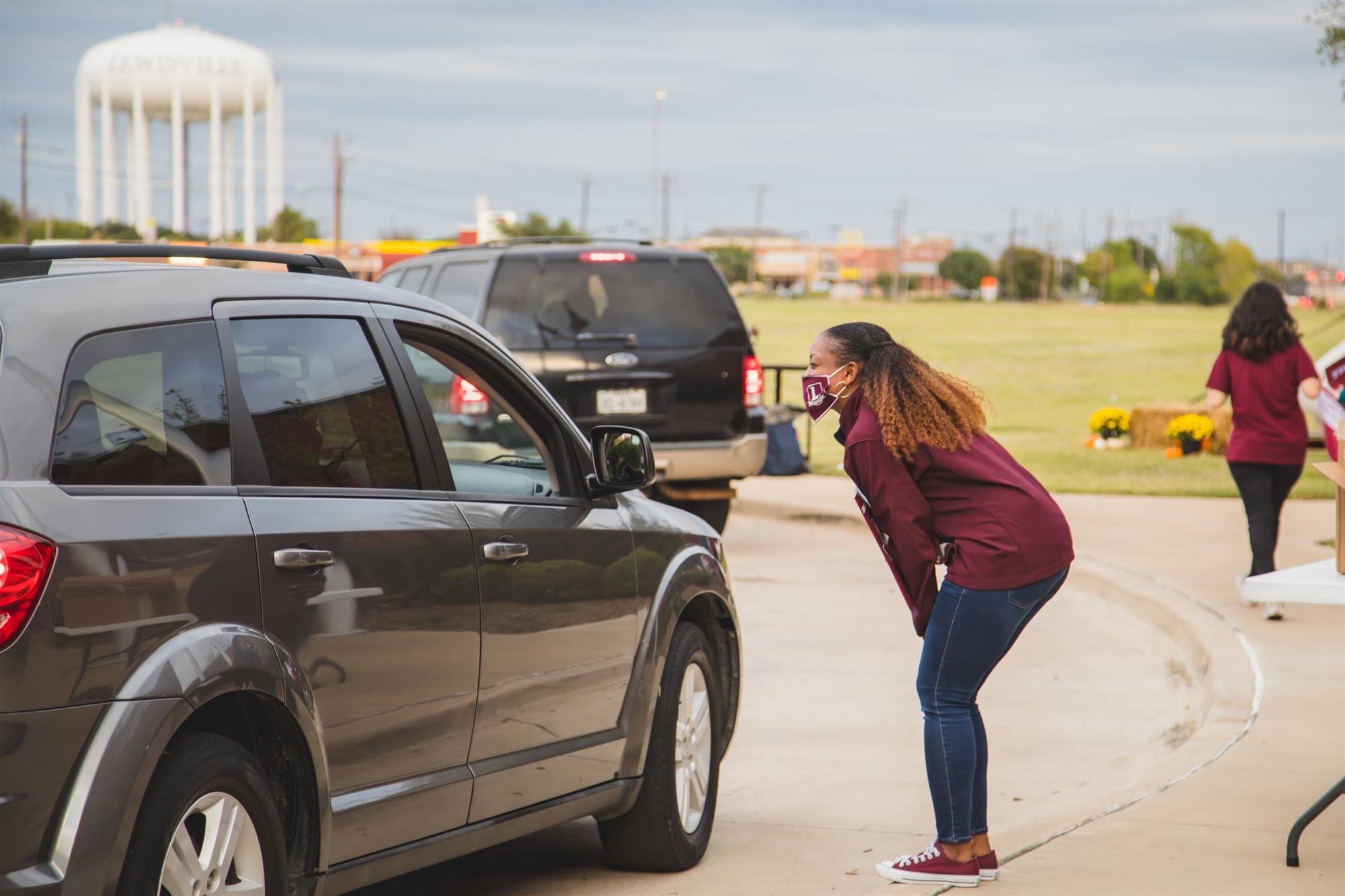 Harmon teachers also showed up in numbers too, excited to see their students in person, even if from a distance.

"Farmer Pride is something you simply cannot explain," Cartmill said. "This was not a required event for our teachers, nor did we force a single student or family to show up, but they all came with energy and Farmer Pride."

For the dozens of families who came, they were greeted by Harmon teachers, counselors, administrators and cheerleaders. There was music, cheering, dancing, signs and more.

"We saw so much excitement from each car that came through the line," Cartmill said. "Parents and students seemed genuinely appreciative of being included and acknowledged in this way. Even students that seemed a bit shy were still smiling and their eyes lit up with every station they drove to and received school supplies, treats, stress balloons, student ID's, and a folder filled with campus information."

Similar to the State Fair of Texas' drive-thru experience currently taking place in Dallas, Harmon families even had the opportunity to take a photo with Big John.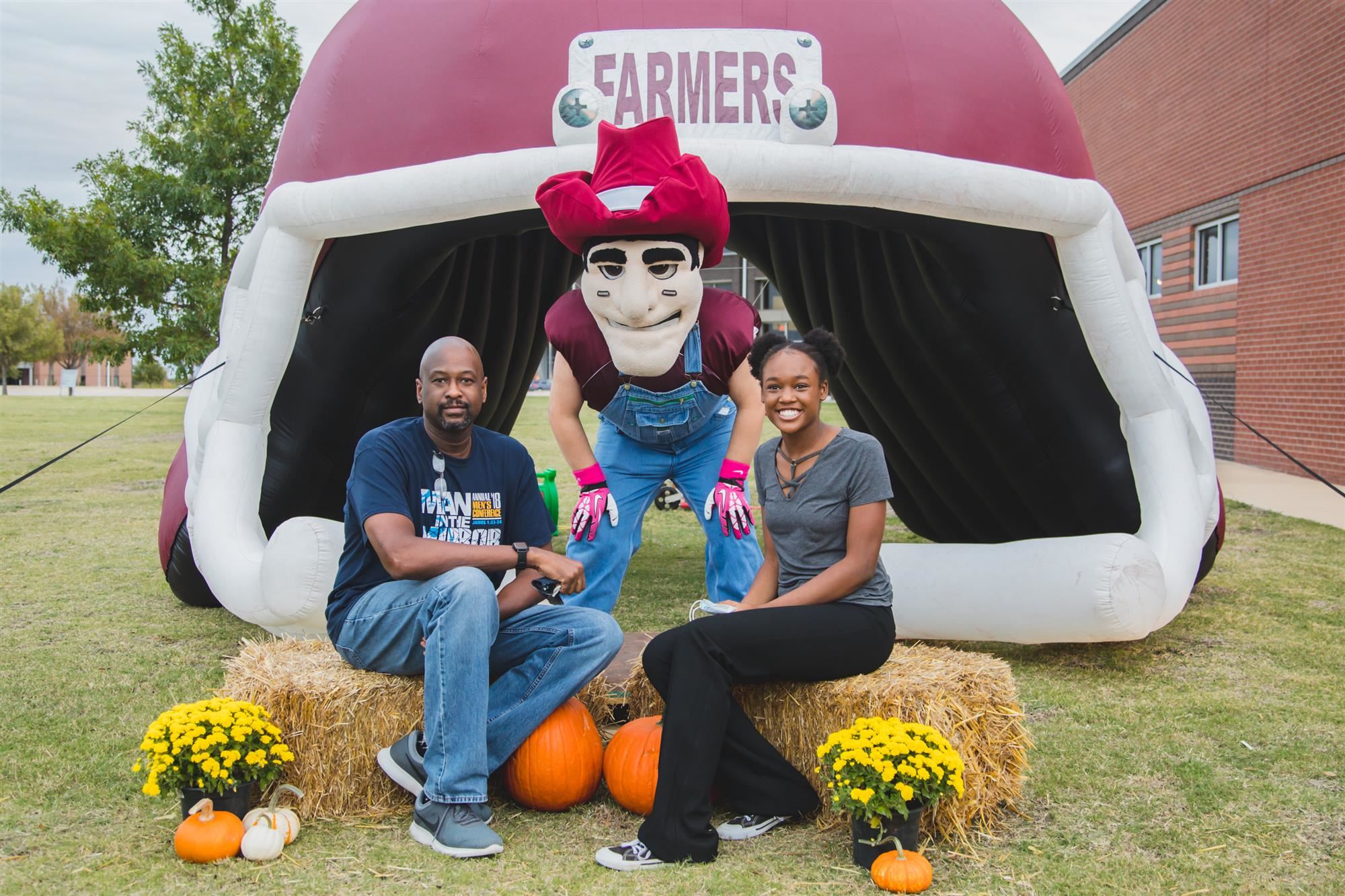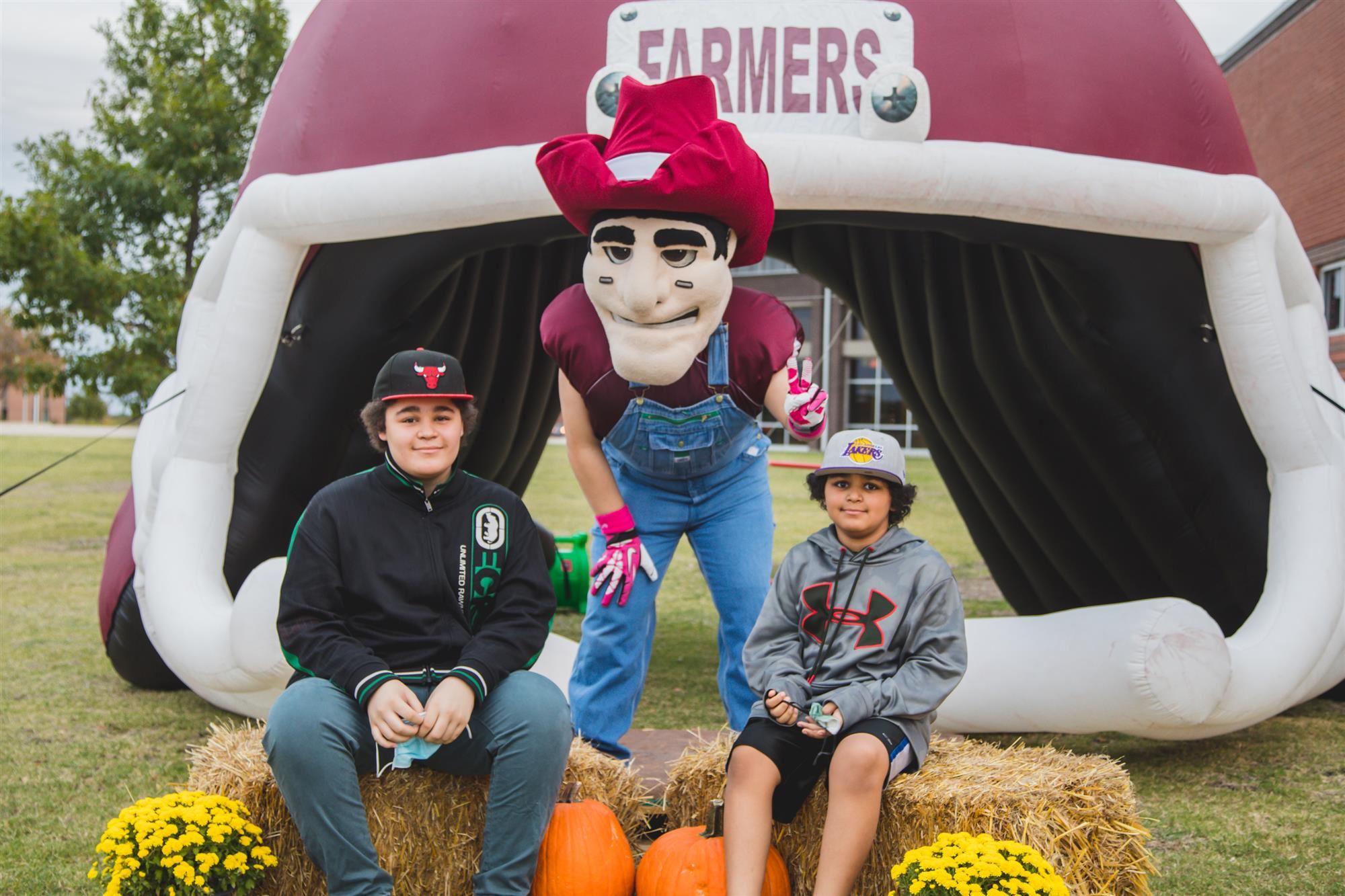 Cartmill hopes virtual students and families left the parade feeling more connected to the school community.

"We are always looking for ways to think outside of the box so that every single one of our families, virtual or in-person, feels like a part of our Harmon family," Cartmill said.

She added, "Sometimes it is hard to see the joy and feel the sense of community during these difficult times but for one night, we had a chance to smile, engage with students and families and even give them a chance to take a quick photo with Big John! We hope that we were able to provide a positive 2020 school memory to all that participated."