Return to Headlines
Annual Chin Festival Celebrates Culture with Lewisville Community
For the past nine years, the Chin Festival, a student-led cultural event has been a staple in the Lewisville ISD community. Held annually at Lewisville High School Harmon, the Chin Festival represents an evening of song, dance, fashion, traditional cuisine and celebrating the culture of the Chin students and their families.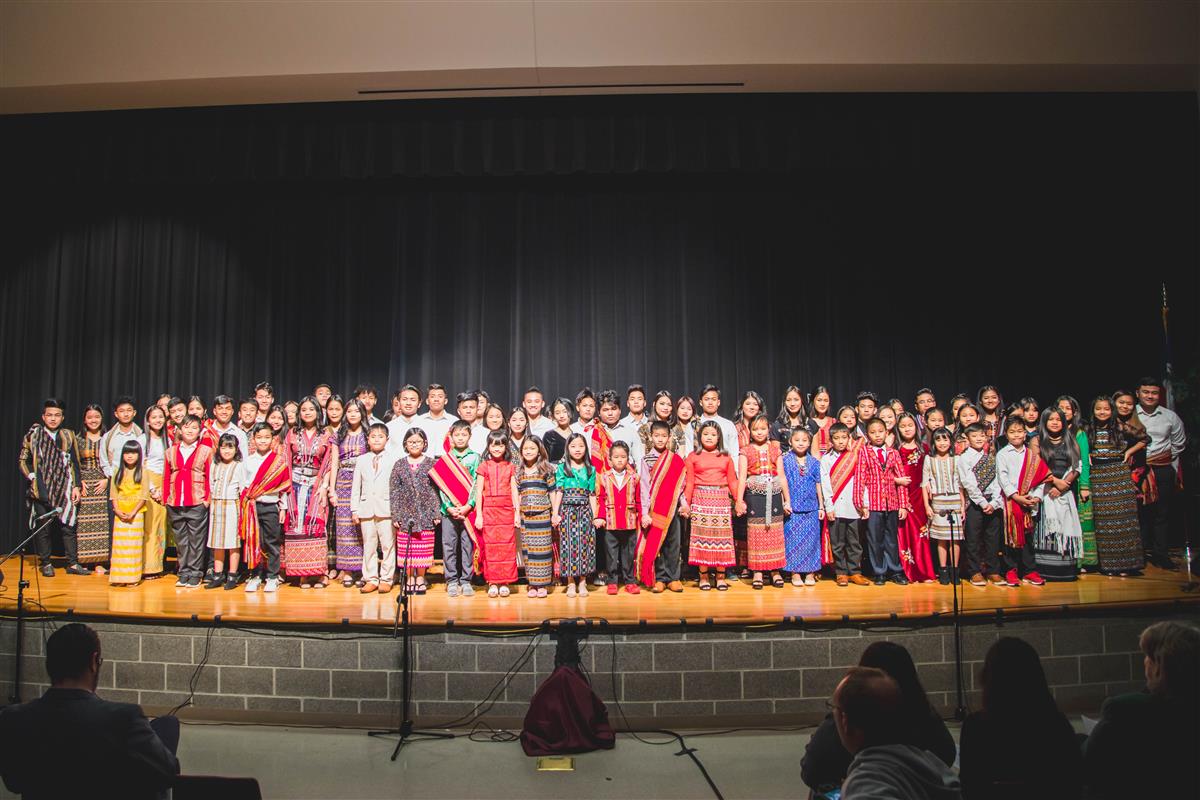 For those unfamiliar with the Chin and their connection to the city of Lewisville and LISD, the Chin are three people groups from the western side of Myanmar, the Chin State. The Chin were persecuted due to race and religion, with much of the population fleeing. In the early 2000s, thousands of Chin refugees entered the United States, and a group of refugees found a home in Lewisville. Fast forward years later, and the Chin community in Lewisville is thriving.

This year's Chin Festival happened to coincide with Chin National Day, which is held each year on Feb. 20. Chin students from Lewisville High School, LHS Harmon, LHS Killough, Hedrick Middle School and Lakeland Elementary all participated in the event, which, each year features the Bamboo Dance, Harvest Dance, a fashion show highlighting traditional garb, numerous vocal performances and much more.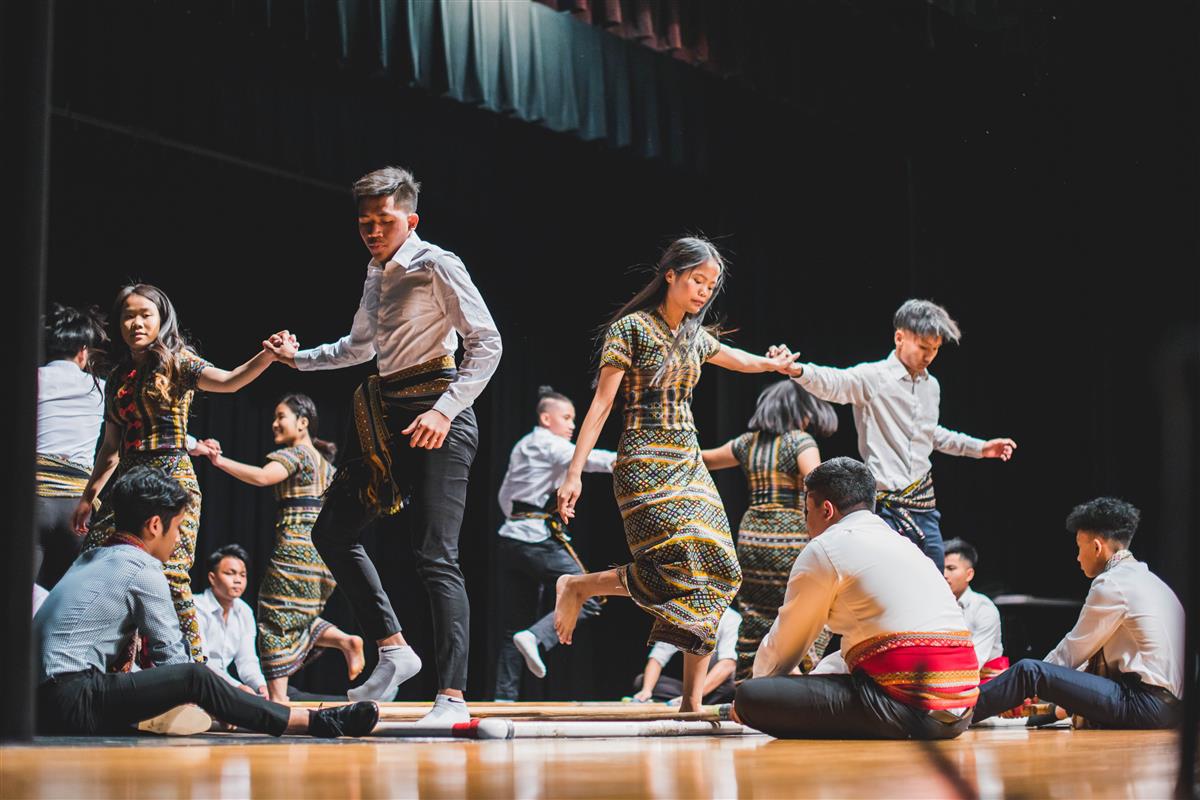 Spectators for this year's event were in for a special treat. Over the winter break, LHS Harmon student Bawi Sung visited the Chin State, spending a considerable amount of time in a place she hadn't been back to since she was three. Sung shared her testimonial with Chin Festival attendees as the student speaker, describing how her culture has molded her into who she is today. She also shared that while many people in the Chin State are not rich with material goods, they are rich in other ways.

"They are rich with culture, rich with pride and rich with identity in where they're from," Sung said. "The culture of the Chin people is so strong, that even after 10 years we still practice so many of the founding fundamentals. The culture lies so deep within our hearts that even us, the people who migrated to first-world countries, still have those morals deep within our hearts. So just to be able share the beautiful culture of ours with all of you in this first-world country with different backgrounds and ethnicities is an opportunity none of us had ever even dreamed about."

Sung also expressed gratitude for what life in the U.S. has provided.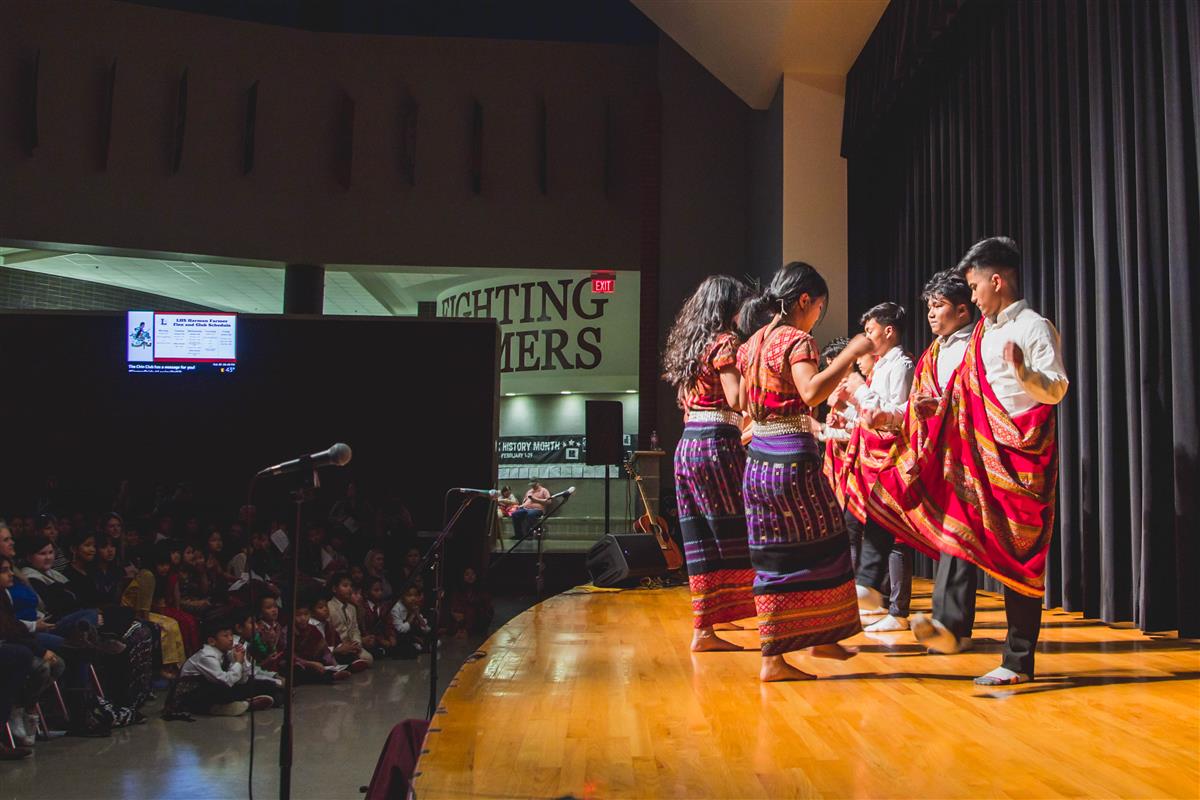 "After going back, I realized I am so blessed and so appreciative toward the free high school education we get here in America with amazing teachers and wonderful guides and resources to make a future, not only for ourselves, but for our people back in Chin State," she said.

Sung was not the only speaker of the evening. Yee Htun, a Clinical Instructor and Lecturer on Law at the International Human Rights Clinic at Harvard Law School served as the evening's keynote speaker. Earlier that day, Htun also spent time with LISD Chin graduates, offering advice on college and the future.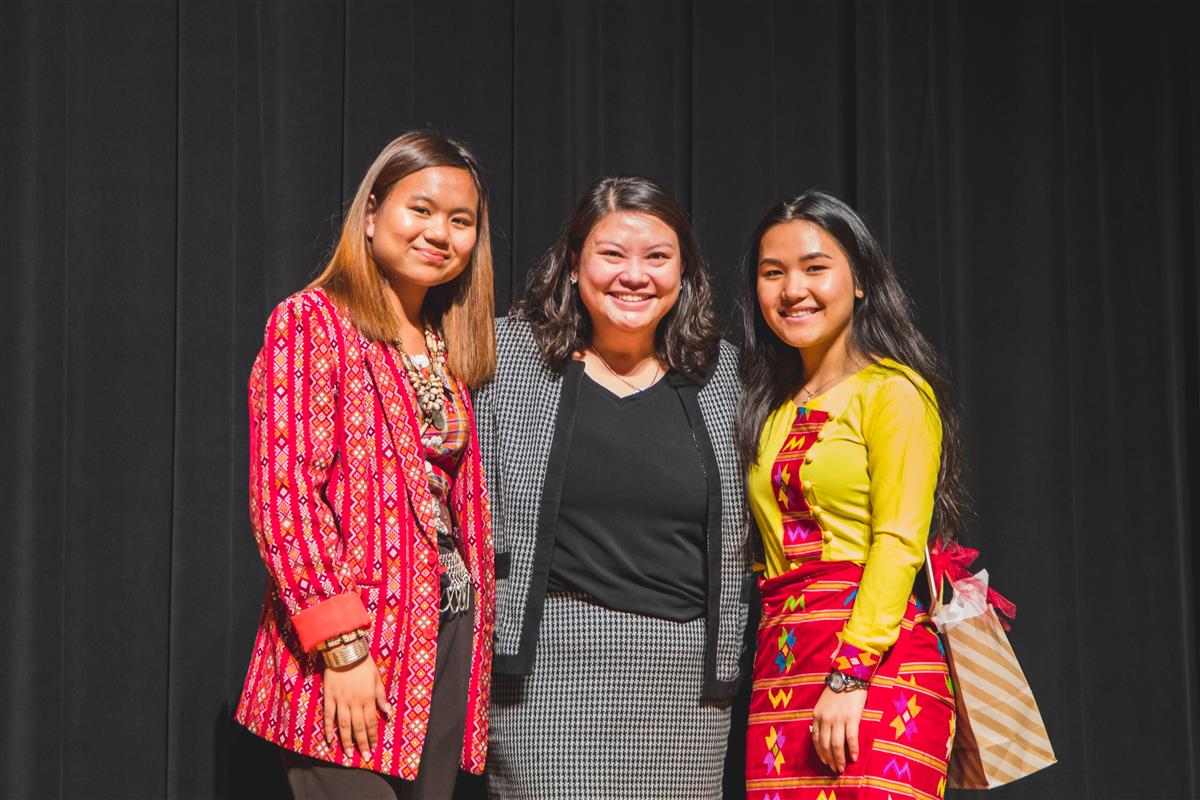 Htun, a Myanmar refugee herself and devoted human rights activist, spoke not just to the general audience, but directly to the Chin students and their families, commending them for their strength.

"The label refugee, people may think, 'oh, it's baggage' or 'oh, it's something you've gone through,'" Htun said. "For me, the label refugee, it's a testament of your strength. It's a testament of your resilience, your courage and ultimately, it's victory."

Htun told the students, "You now have a chance to shape your future."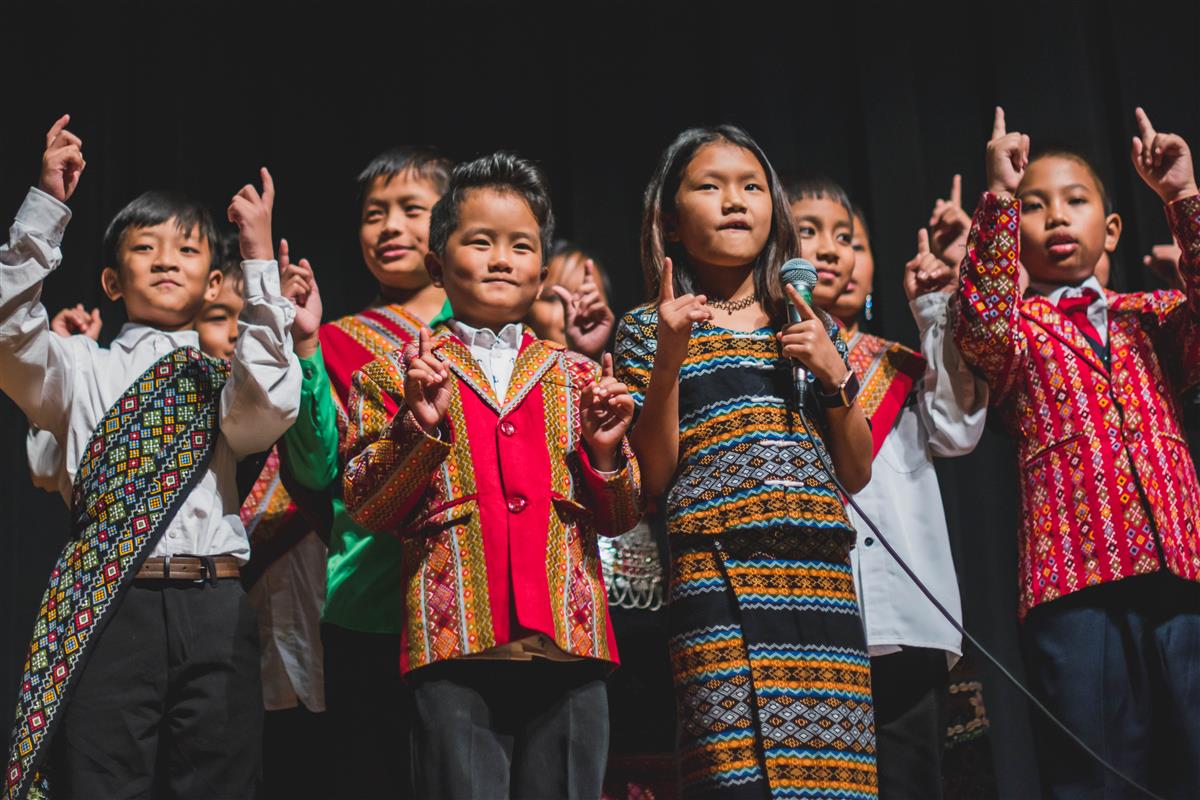 She added, "Shape your future and determine what you want to do. Not just for yourself, but for your community. And, when I say community, it's not just about your Chin community, but your 'found' community right here. I'm looking around the room, and it's incredible to see not just brothers and sisters from the Chin community, but to see so many of you from here in Lewisville, who have embraced this community and are sitting in this audience learning about culture. So, that community and your found, adopted country of the United States."

The evening concluded with a recognition of the graduating seniors as well as an opportunity to try traditional Chin cuisine. Next February will mark the 10th anniversary of the LISD Chin Festival.

---
See more photos from the 9th Annual Chin Festival on Facebook.