Return to Headlines
At the Hebron 9th Grade Campus, students got a taste of the 9-5 life at the school's annual Career Expo. Hebron parents and community members volunteered their time to talk to students about various career fields.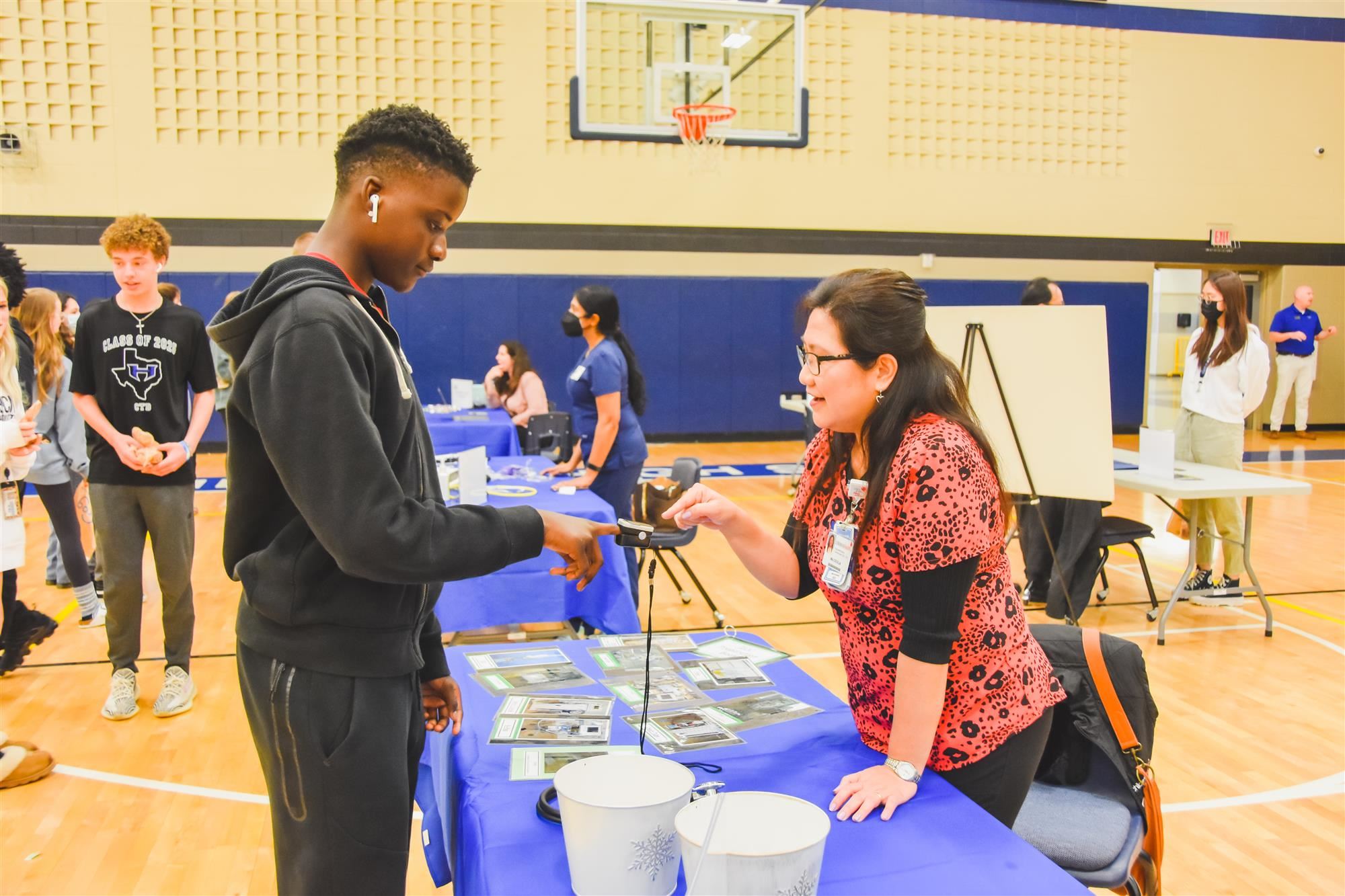 The school's counselors organized the event, which took place during both class and lunch periods. The volunteers traveled to classrooms to answer questions, and then set up booths in the gym to allow students to learn more during their lunch time.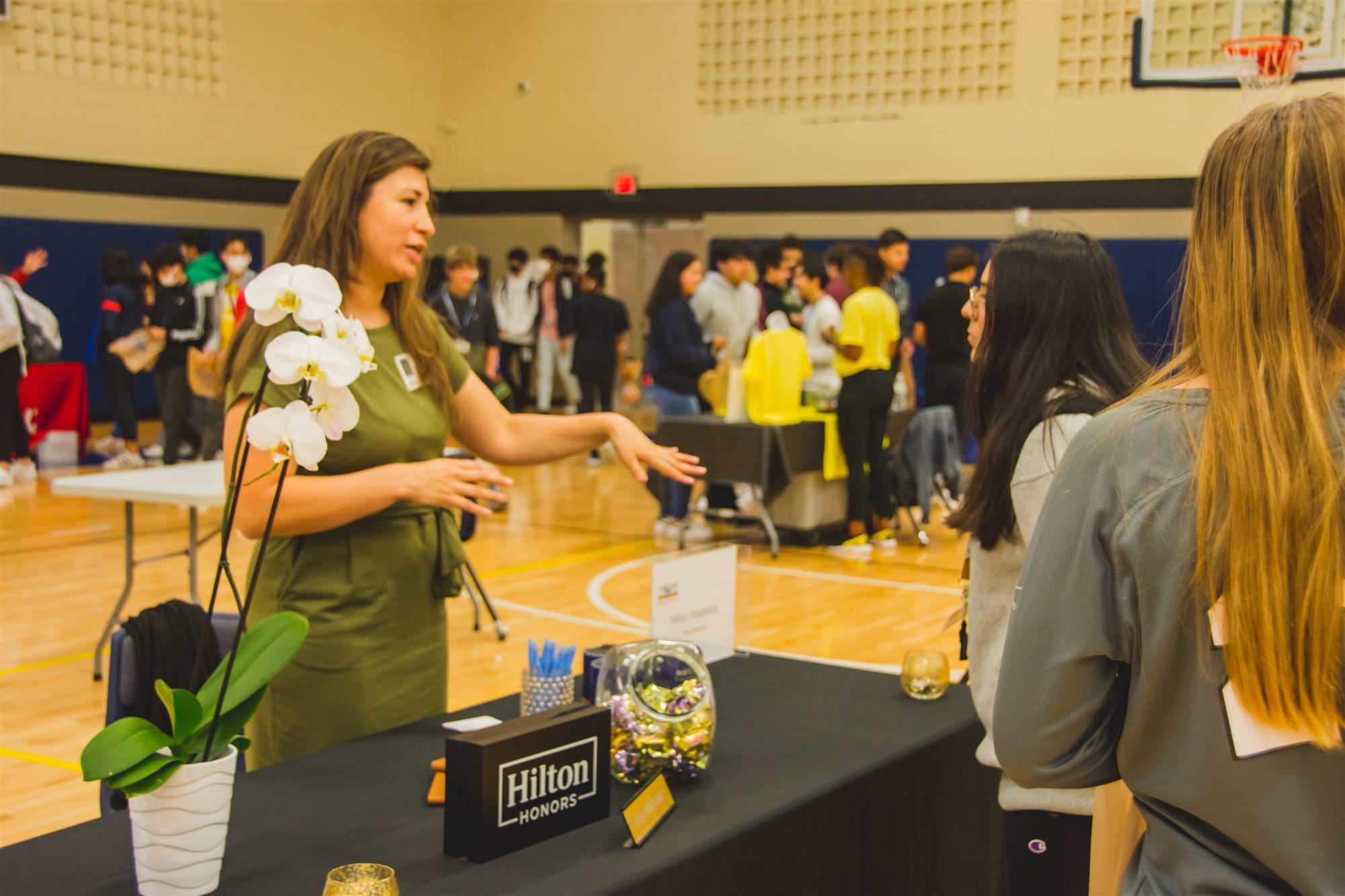 For HHS9 counselor Heather Burgess, this event has shown her the importance of exposing students to different career fields early on. "It is important for students because they need to broaden their horizons on what is available out there for them to do," she said. "The very first [Career Expo] I did, I don't even remember how many students came to me and said 'I didn't know that job existed'."
Tara Langston, whose son attends Hebron 9th, showcased her work as a mental health professional. When asked about her experience, she explained how the Career Expo was beneficial to students like her son. "It's super important to give them exposure to different kinds of careers and different kinds of things they can do," she said. "And for them to see what it takes to do those different jobs."
One student who visited Langton's booth was Claire Gross, who already knew she wanted a career in the medical field. "It's already pretty high on my list," she explained. "So [the Career Expo] answered my questions on how to get there."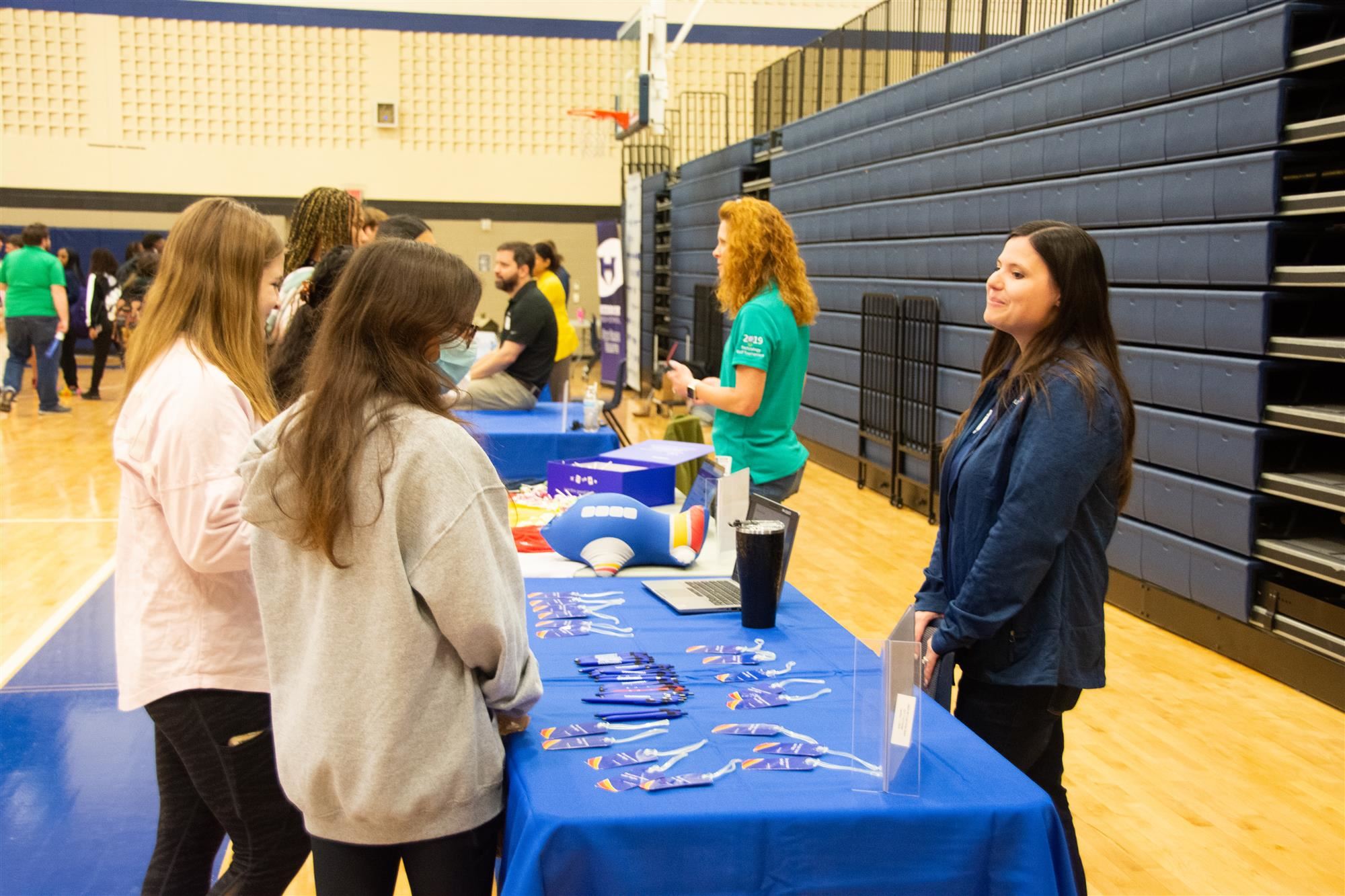 For some volunteers, the Career Expo was also a chance to explain what's currently available in the workforce for students. Kristen Gatz, who works in the People department at Southwest Airlines, was a former Hebron student who heard about the event from a colleague who also happens to be a Hebron parent. "The majority of positions here at Southwest only require a high school degree," she explained to the students. "We do have positions available and opportunities to grow within [our company]."
As for career advice for the students, Gatz kept it simple. "Take it all in," she said. "Believe in yourself, know that you can do it, and keep striving for what you want."
For more photos of the Career Expo event, click here.