Return to Headlines
HBCU Fair Connects Students with Historic Institutions
Lewisville ISD recently hosted its fifth annual Historically Black Colleges and Universities (HBCU) College Fair at Lewisville High School. The fair was attended by 400 high school students from across the district and gave students the opportunity to connect with these historic institutions. Representatives and alumni from over a dozen HBCUs took part in the event, showcasing their schools via booths, presentations and open discussion. Community partners, student life organizations and the Lewisville Education Foundation also took part in the event.
Presenting partners of this year's event included TRUIST Bank, EBONY-OPOLY, W. Alex Barnes and Credit Union of Texas. Credit Union of Texas also provided food for attending students, with EBONY-OPOLY – a board game that teaches Black and African American History during the Reconstruction era through educational gameplay – hosting a community game night after the HBCU Fair.
The HBCU Fair was hosted at Lewisville High School for the first time in the event's history, with the HBCU Fair planning committee opting for a more centralized location to bring in more students from across the district. The committee, led by LISD Director of Diversity & Student Engagement Matthew Morris, consists of representatives from each of the district's high schools.
Morris, a graduate of Huston-Tillotson University in Austin, sees the event as an impactful way to connect students with institutions that can help them build the best future possible for themselves.
"In education we often discuss providing students with opportunities that are windows and mirrors," he explained. "This event allows students to see themselves represented in our university partners, encourages students to see beyond LISD to the endless possibilities for their future, and this year provides a door for students to step through."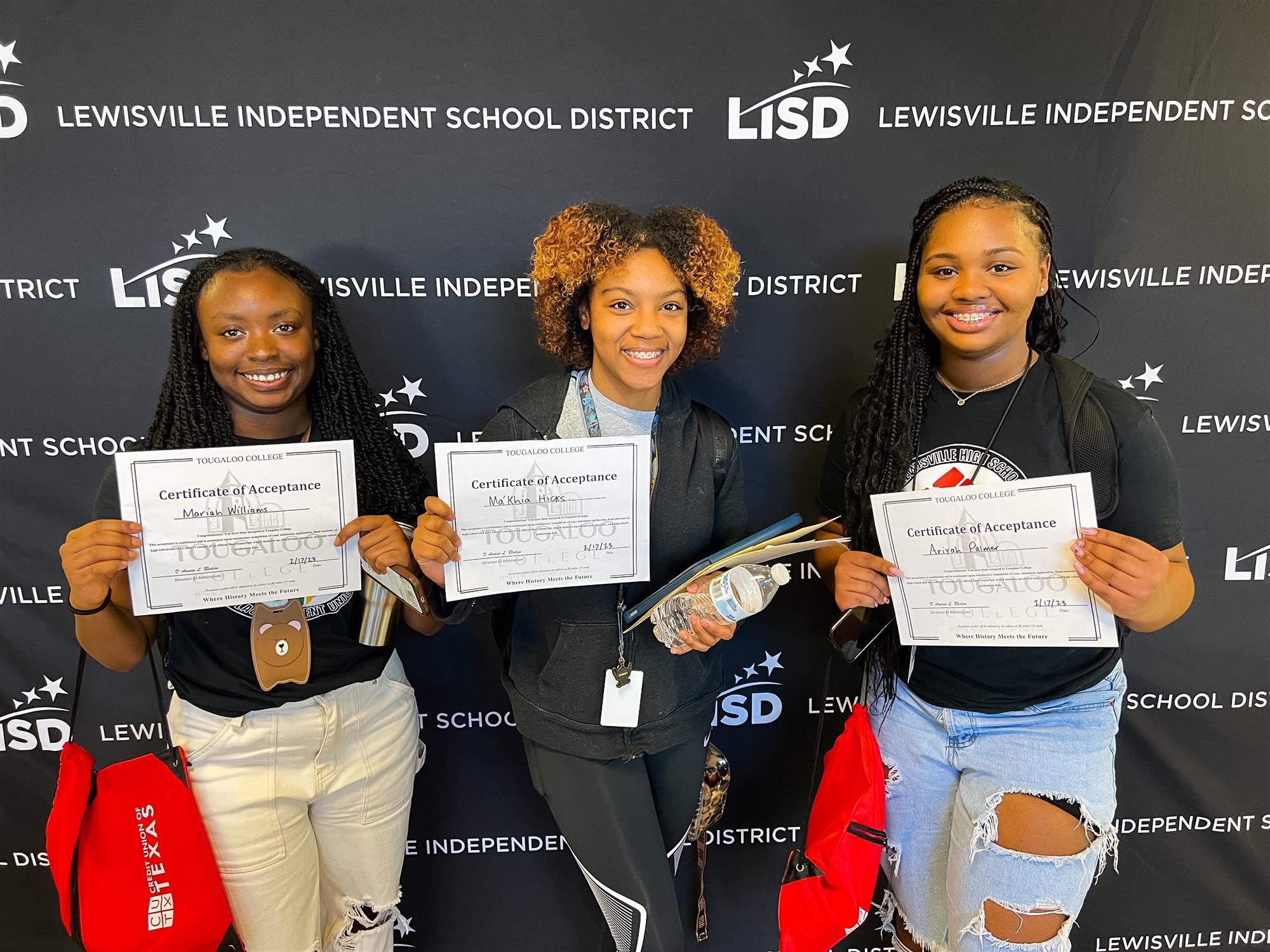 This door came in the form of on-site admissions offered by several attending institutions. By taking advantage of this opportunity, students were able to provide their relevant documents to these schools and receive instant admission, paving the way to attend the HBCU of their choice.
Marlene Hood, a counselor at Hebron High School and a member of the HBCU Fair committee, emphasized the importance of connecting students with the admissions offices of these campuses.
"It is vital to connect our college bound students directly with admissions counselors at colleges and universities. This allows students to not feel like the institution is so large and that they are not just a number. It is even more vital to connect students directly with HBCU representatives because of the support and engagement. Representatives can explain the culture, the close-knit community, the long history of academic excellence, the influence of alumni and societal impact."
Also new for the 2023 fair was the introduction of the "Pathways Panels," which gave attendees three informational panels to select from, each covering a vital aspect of the college experience: career planning, student experience and financial wellness.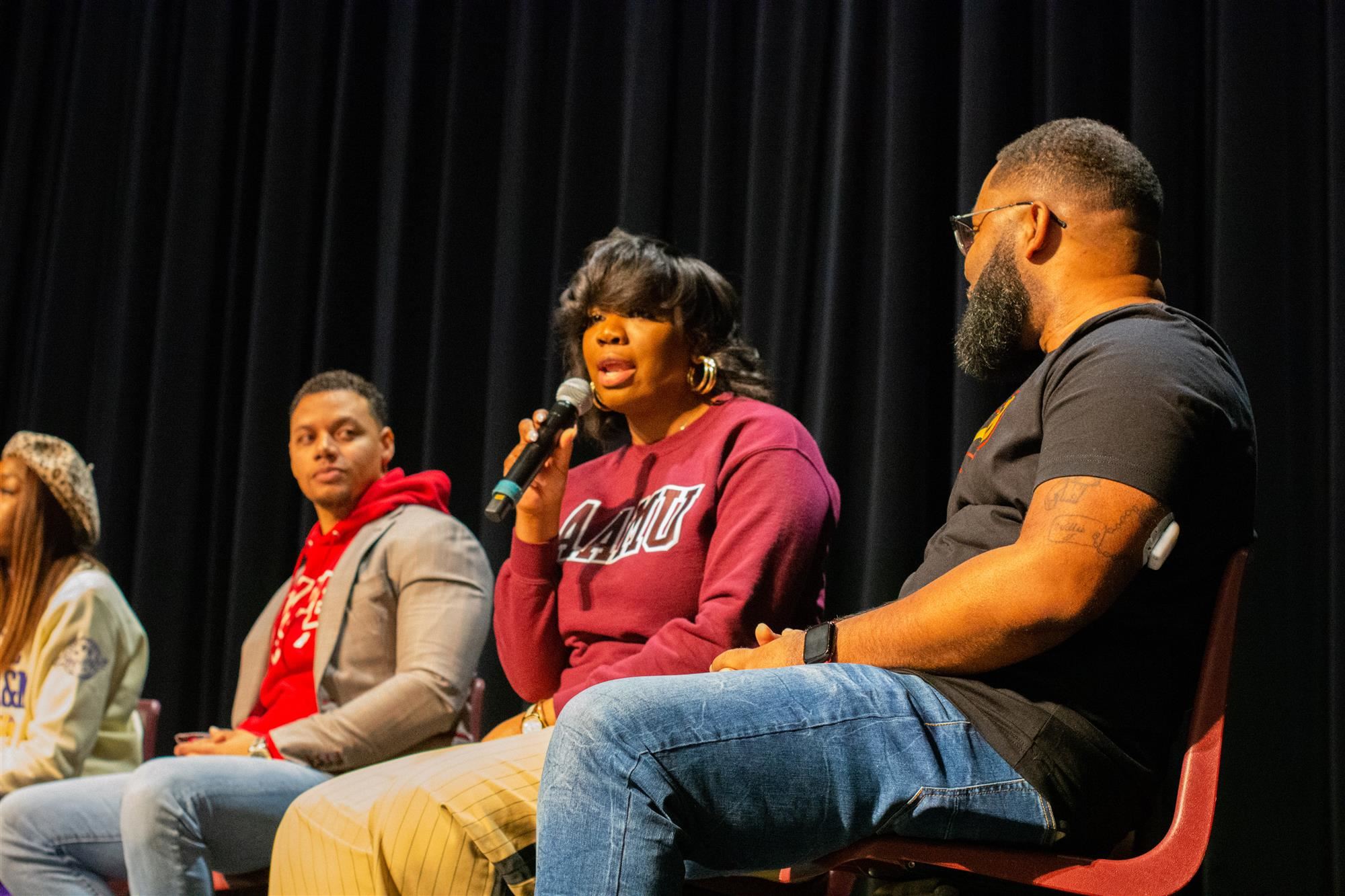 Joey Ragland, a junior at Hebron High School, was grateful to have the chance to learn more about both HBCUs and college admissions in general.
"I've learned that there are many more opportunities than I expected. I'll take that into consideration and use it to my advantage."
Throughout the event, students were able to connect with various student life and community organizations present for the event, each offering valuable resources and information relevant for students looking to continue their educational career by attending a college or university.
Following the Pathways Panels, students had the opportunity to visit with attending HBCU partners to learn more about their institutions. During four rotation periods, students could choose to connect with any of the HBCUs in attendance or gather more general information in one of several sessions covering internships, entrepreneurship and financial literacy.
Hood emphasized the importance of the HBCU Fair and how important that it is to have such an event in LISD.
"I am excited the district values the importance of the [HBCU] College Fair and continues to host the HBCU College Fair each year for our students. All districts do not offer this opportunity for their students, I appreciate our district and love working in a district who knows the importance of cultural connection."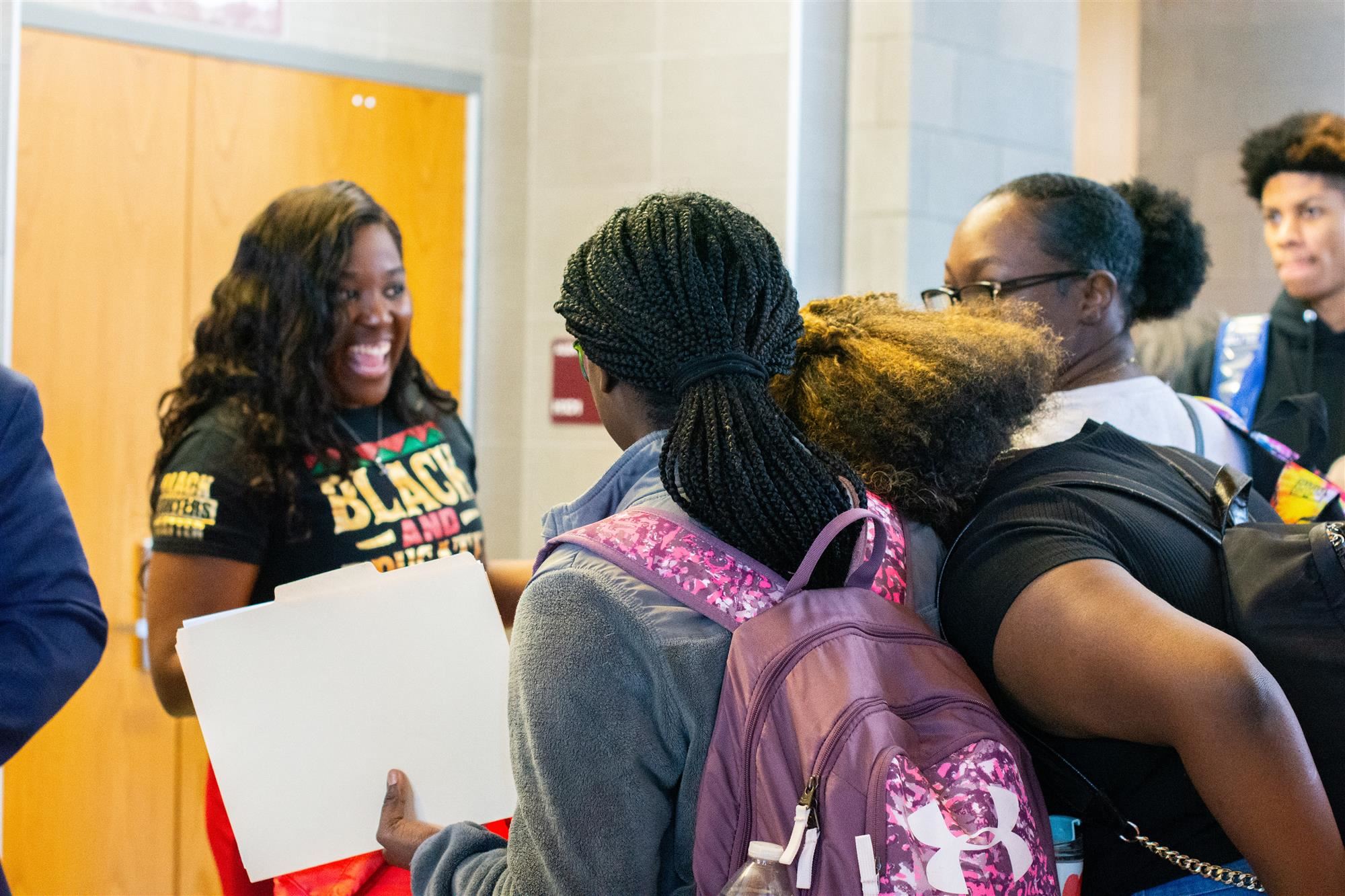 Jada Jefferson, a senior at Lewisville High School, described her experience at the HBCU Fair, echoing the importance of district support for the event.
"It's very diverse and there are a lot of opportunities. They're a lot of people who are willing to help us. A lot of people who are here for us and willing to support."
Morris, already in the planning stages for next year's event, is excited for the opportunity to continue to create connections between students and HBCUs.
"As we support students it is our hope that the HBCU Fair creates a moment to engage with university and community partners, equips students with knowledge of opportunities outside of our community, empowers them to take control of their future and makes a solid connection with spaces that will continue their growth!"
Lewisville ISD would once again like to thank all of the university and community partners that attended the 2023 HBCU Fair, as well as the individual supporters that helped make this event possible.