Return to Headlines
Flower Mound High School English Teacher Trio Forms Library on Wheels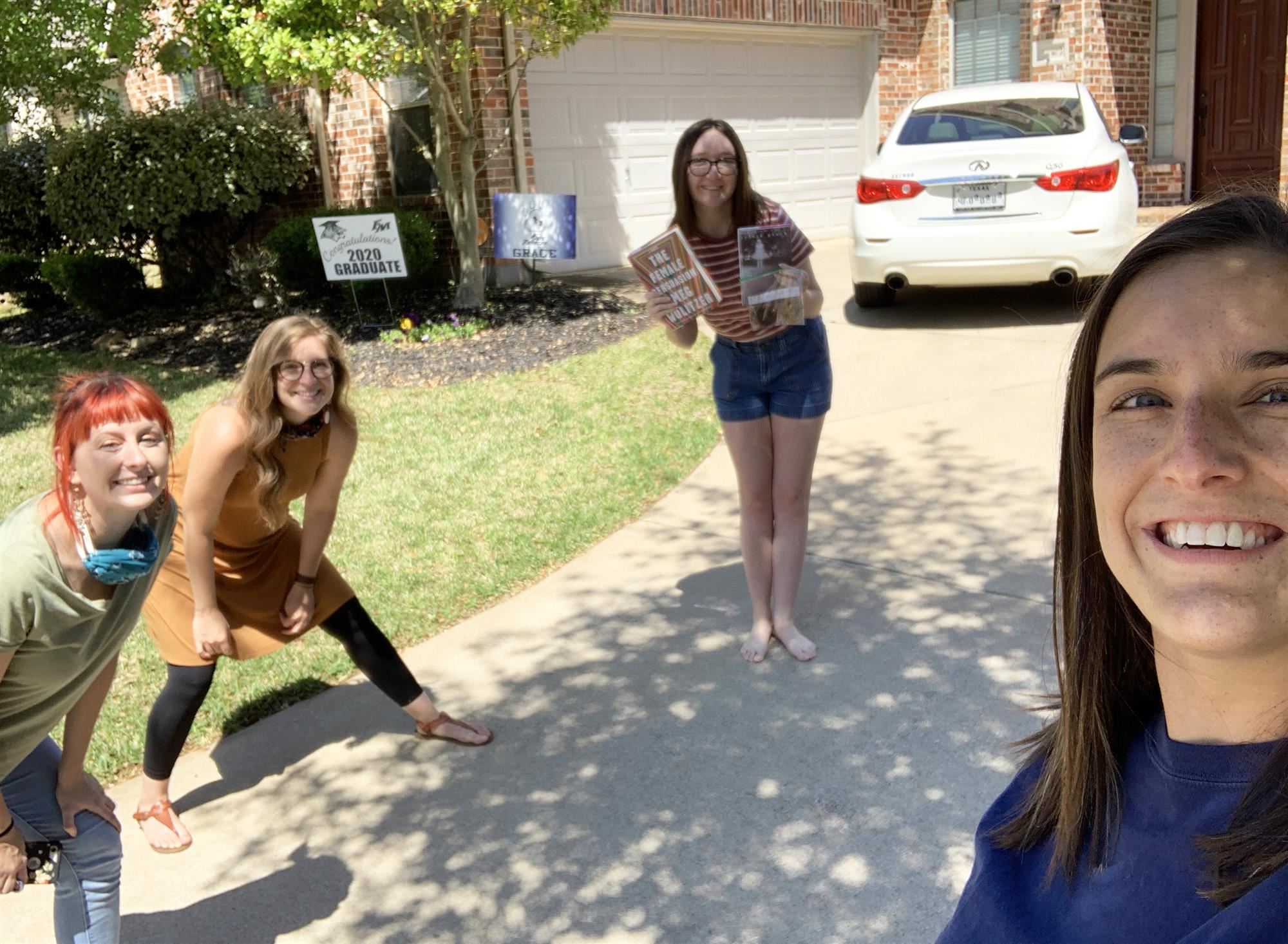 Flower Mound High School English teachers Madison Gregory, Allie Schmaltz and Kayla West wanted to make sure their students had plenty of books to read during these unprecedented times of at-home learning due to COVID-19.
Now, there is no doubt they do.
After a few weeks of planning and preparation, the trio loaded up the back of their vehicles on April 23 with as many books as they could find in their classrooms and headed out across the Town of Flower Mound. They began their journey at 10:30 a.m. and finished just after 8 p.m. The teachers made more than 50 stops and put over 150 books in the hands of students.
"It was necessary to bring books to our students, because as the great C.S. Lewis once said, 'We read to know that we are not alone.' I think we all need that reminder during these times."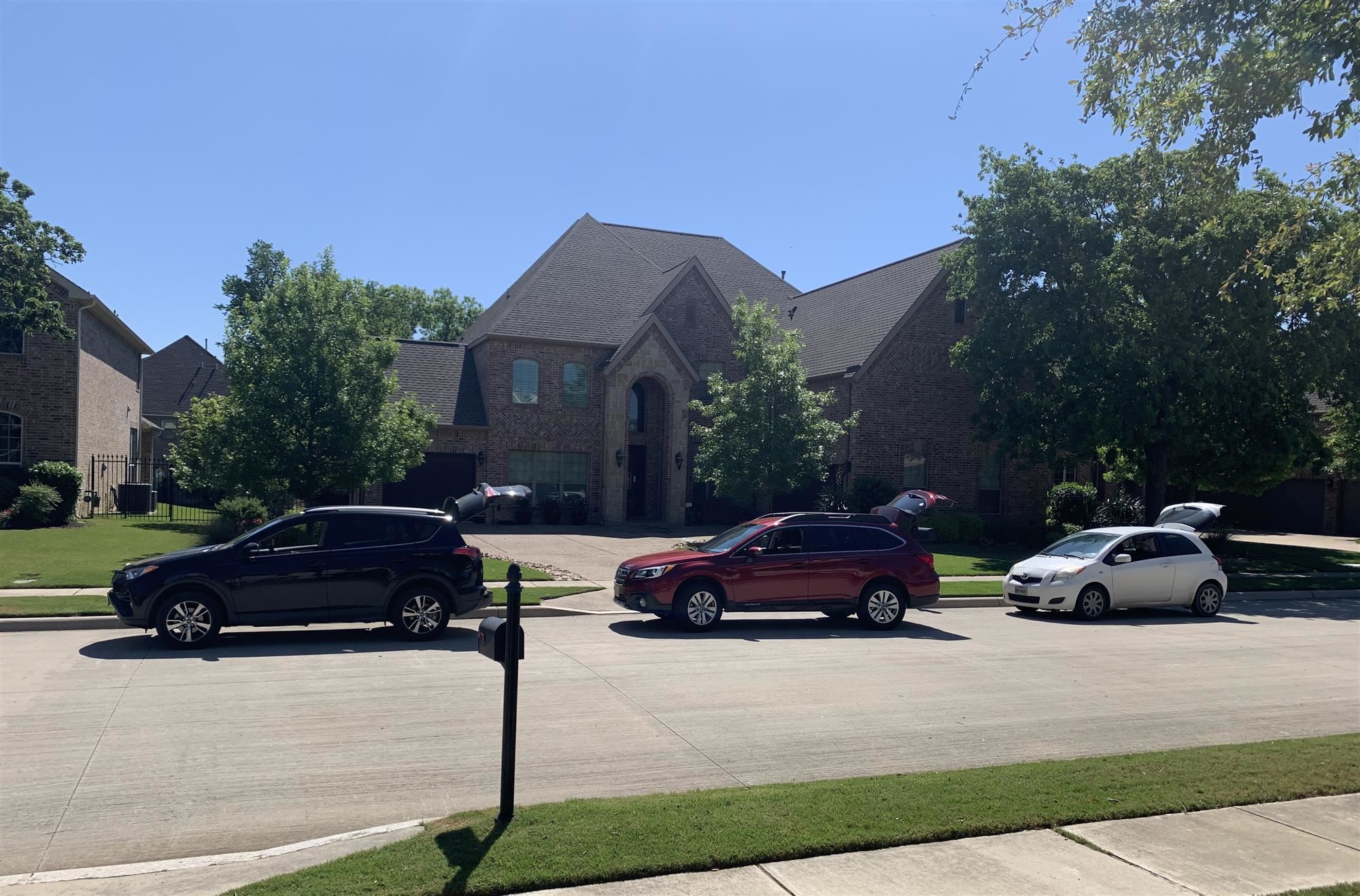 In addition to stressing the importance of reading, the teachers admitted that craving student interaction played a large role in the design of the library-on-wheels concept.
"Selfishly, we needed it," Schmaltz said. "We all three got into this profession because of the students, and their pixilated smiles just weren't cutting it anymore."
The students – and their families – certainly appreciated it. Of course, there were numerous smiles and even some happy tears, but many also said thank you with baked goods and book donations. It was a day that will not be forgotten.
"I was so incredibly happy to see the English teachers and have them bring me books," student AnnaClaire Arterbury said. "It was uplifting and showed how teachers in Lewisville ISD truly care about their students."
Added student Jude Logo: "It was so nice to have Ms. Gregory, Ms. Schmaltz and Ms. West visit so many of their students. It was so appreciated during this difficult time. Thank you to these awesome English teachers for the books and putting a smile on my face."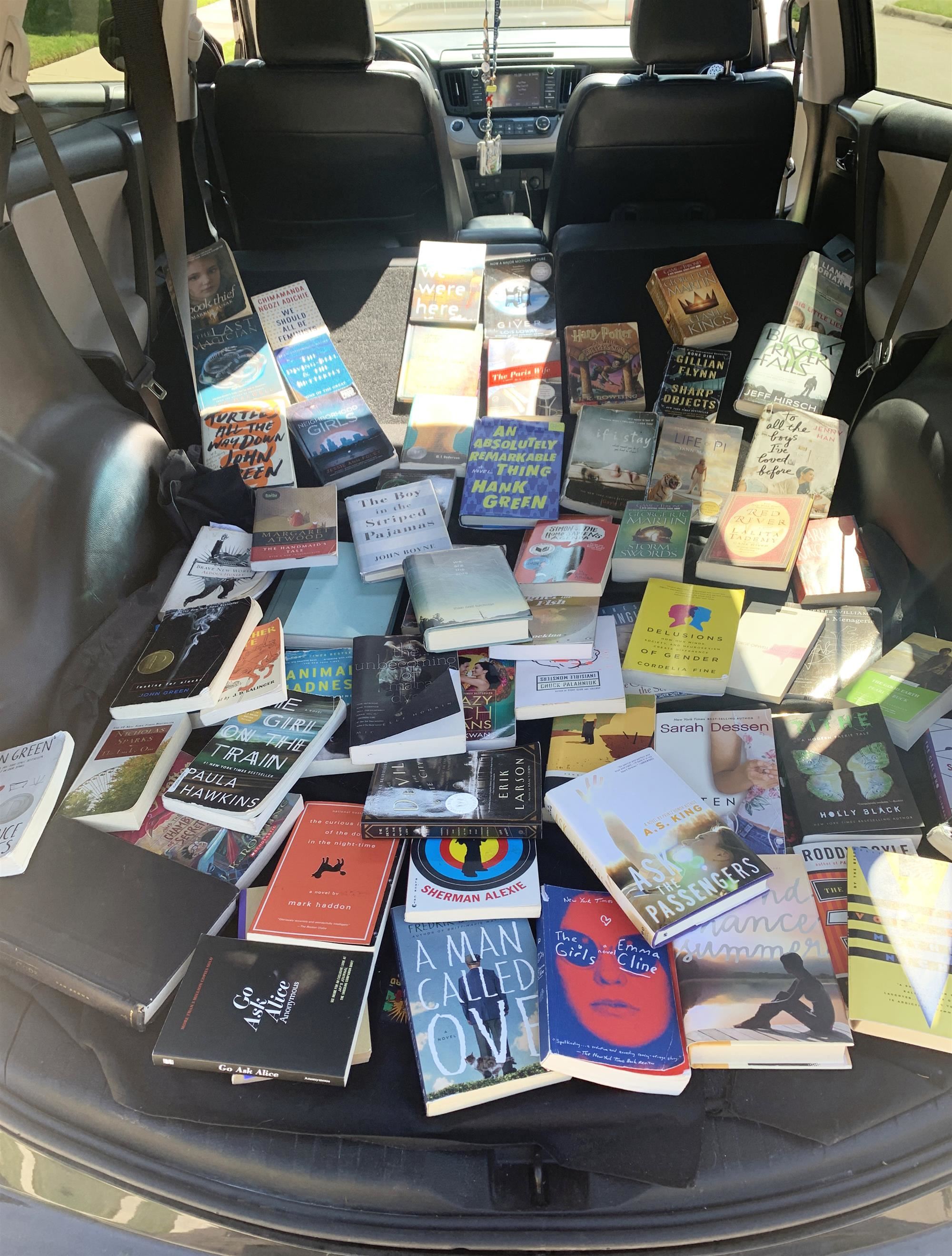 FMHS Principal Chad Russell also admired the teachers' work and hearts.
"I am incredibly proud of these teachers for strengthening their relationships with students and sharing something so very important with them – the love of reading," Russell said. "When they approached me about doing this, they said, 'We want to see our students' faces and hear their voices. We miss them so much.'"
Will there be another round of the library on wheels? You bet.
"We absolutely plan on doing this again," Schmaltz said. "Since that day, many students have let us know they are quick readers! We are excited to compile more books and see those smiling faces in person again."