Return to Headlines
2019 TCHS Senior Spotlight

2019 Graduation Information
Please join us for The Colony High School's (TCHS) graduation Saturday, May 25, 2019, at 10 a.m. in the University of North Texas Coliseum. See UNT's Clear-Bag Policy here.
If you are unable to attend graduation, it is streamed in its entirety online!

Click here for more information.
---
#LISDGRADS
Seniors and families are invited to share graduation day photos and videos with the Lewisville ISD (LISD) community by using hashtag "#LISDgrads" on their social media accounts.
This opportunity allows others to celebrate the wonderful accomplishment of graduation along with you. We are proud of you, #LISDgrads!
---
TCHS Valedictorian and Salutatorian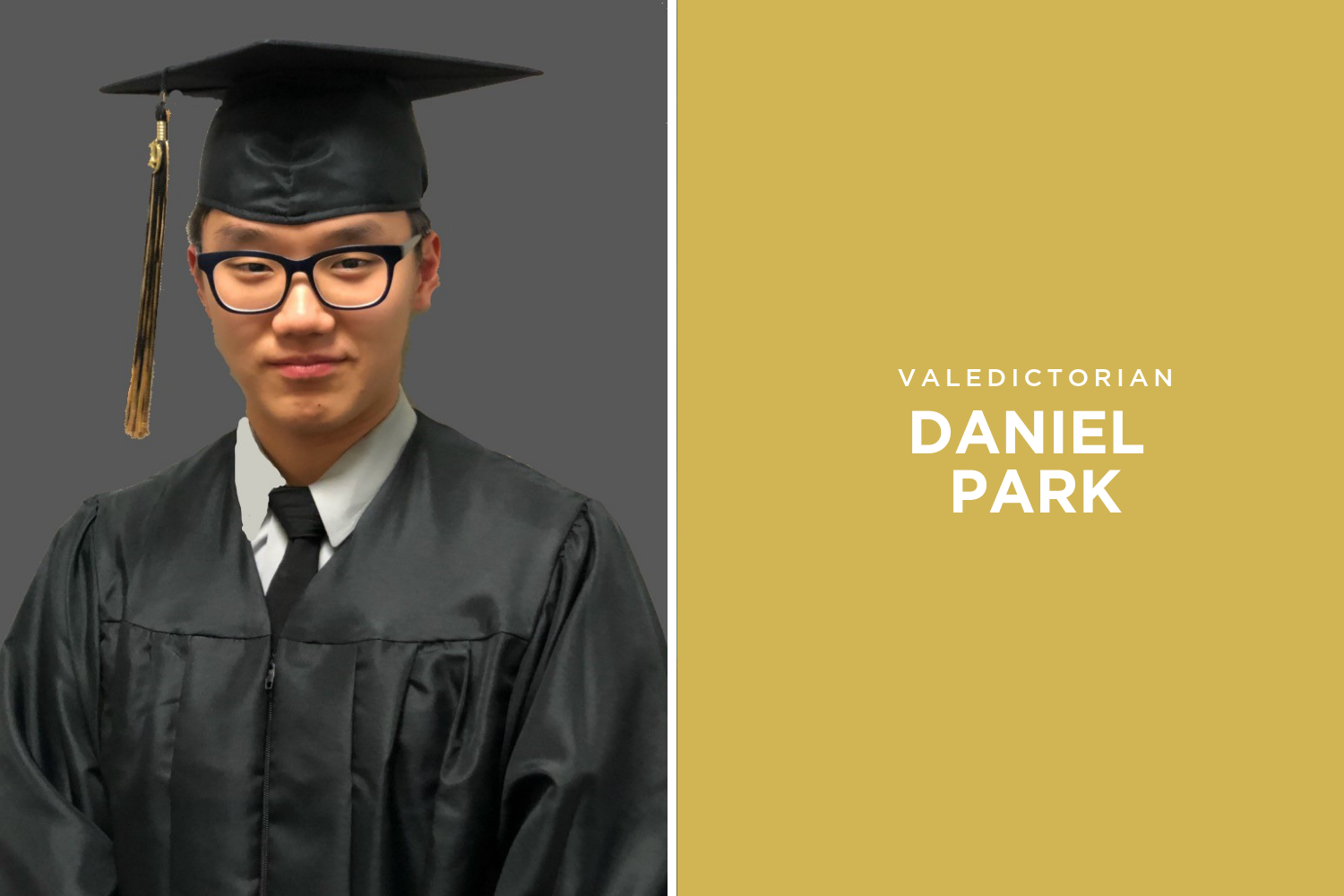 Valedictorian Daniel Park
Father's name: Sang Park
Mother's name: Min Song
Where do you plan to attend college?
United States Military Academy (USMA) at West Point, New York
What do you plan to Major in, and what are your career plans?
I will Major in International Relations along with a Minor in Russian Language. Upon graduation from West Point, I will receive my Appointment as a Second Lieutenant in the United States Army. In addition, I plan to further my expertise in International Relations while fulfilling my duties as a Soldier.
What school activities have you been involved in?
I have been a part of The Colony High School JROTC for all four years of my high school career and I am currently serving as the Cadet Lieutenant Colonel of the Battalion. I have also been an active member of Model United Nations (UN), a member of Academic Decathlon, and a member of Chamber Orchestra throughout my senior year. In addition, I have been a member of the National Honor Society since my sophomore year.
What teacher impacted you the most and how?
I would have to express my deepest gratitude to my JROTC Instructors Master Sergeant Carolyn Zila and Lieutenant Colonel Steven Lopez. There are no other teachers on campus who care more about their pupils' welfare than these two individuals. Throughout my high school career, they have always kept me on the straight and narrow and went out of their way to help not only myself but other cadets in the program.
What are your favorite memories of school?
When I snuck in Chipotle into the cafeteria.
What is the most interesting school project/assignment you have done?
The most memorable project during my high school career was our Service Learning Project at Camey Elementary. The fact that something so simple can bring smiles to so many people is a feeling of satisfaction that cannot be expressed in words.
What advice do you have for future high school graduates?
Do not just possess dreams, show that you truly want to achieve it by taking action towards accomplishing your goals.


---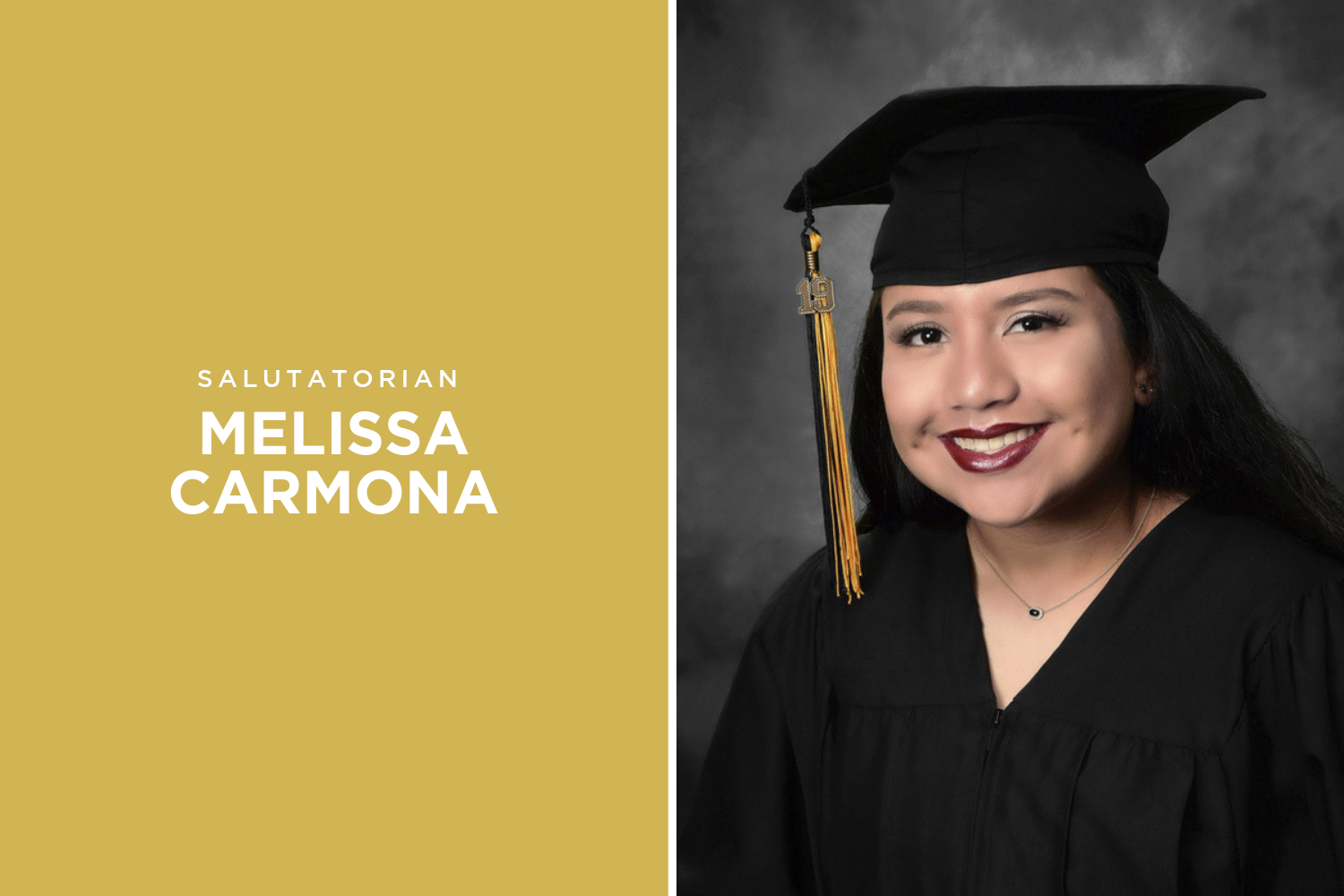 Salutatorian Melissa Carmona
Father: Raul Carmona
Mother: Fatima Martinez
Where do you plan to attend college?
Rice University
What do you plan to major in, and what are your career plans?
I plan to double major in History and Political Science. I want to engage in outreach work for a nonprofit organization and am interested in working on political campaigns.
What school activities have you been involved in?
I am a member of National Honor Society and National English Honor Society. I am also a member of the TCHS Academic Decathlon and Academic UIL team. Freshman through Senior year, I have actively participated in the TCHS Band. I have been a member of the Wind Symphony and Marching Band, and currently, have the leadership roles of Band President and Head Drum Major.
What teacher impacted you the most and how?
Mrs. Cheryl Chupe, my AP World History teacher and Academic Decathlon coach. World History with Mrs. Chupe taught me not only about a plethora of different cultures and regions of the world, but also improved my writing and analyzing skills. She has been an empathetic mentor, especially this year. Some of the best experiences in AcDec come from her wacky jokes and her beloved "egg" review game, which brought out my hidden competitive side!
What are your favorite memories of school?
The best memories I've made come from the friendships in my extracurriculars. This year, I was Drum Major along with my best friend. Every football game and competition, I was humbled to be sharing the podium with her. Also, shoutout to my goofy AcDec team! Some of the best memories come from our late night study sessions, crazy car rides and intimate conversations. One particular memory is downing sugar packets at Torchy's during region!
What is the most interesting school project/assignment you have done?
Building a website in my AP Environmental Science class! My junior year, I was tasked with spreading awareness about a particular environmental issue — I choose the excessive pollution that comes from plastic packaging products. I not only created a website to spread awareness but also got a chance to help make an active difference in my community by cleaning up pollution around schools in The Colony and contacting different companies about their packaging methods.
What advice do you have for future high school graduates?
Don't stretch yourself too thin and don't be afraid to ask for help! I promise nobody has their life figured out when they're teenagers, no matter how much it looks to be that way. There's nothing wrong with not knowing what you want out of your future. Take this time to explore your options and try new things. You'll never know what will actually end up being your passion.

---
TCHS Top 10
3. Kyutae Lee (Eli) Eli | The University of Texas at Austin | Mechanical Engineering
4. Raul Montes Raul | Rice University or Northwestern University | Biochemistry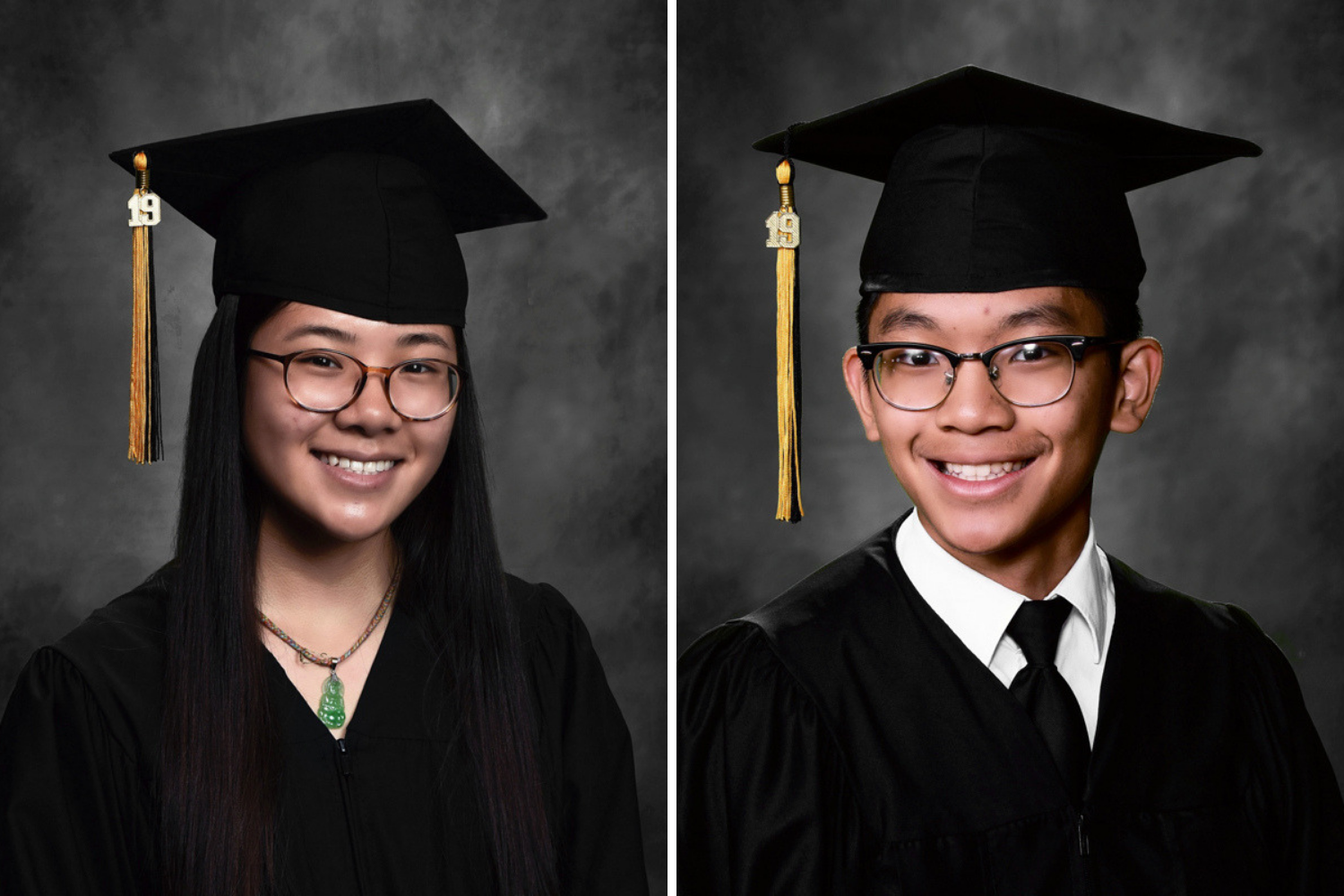 5. Hesper Khong Hesper | Wellesley College | Biology and Political Science
6. Nathan Vo | Texas Woman's University | Kinesiology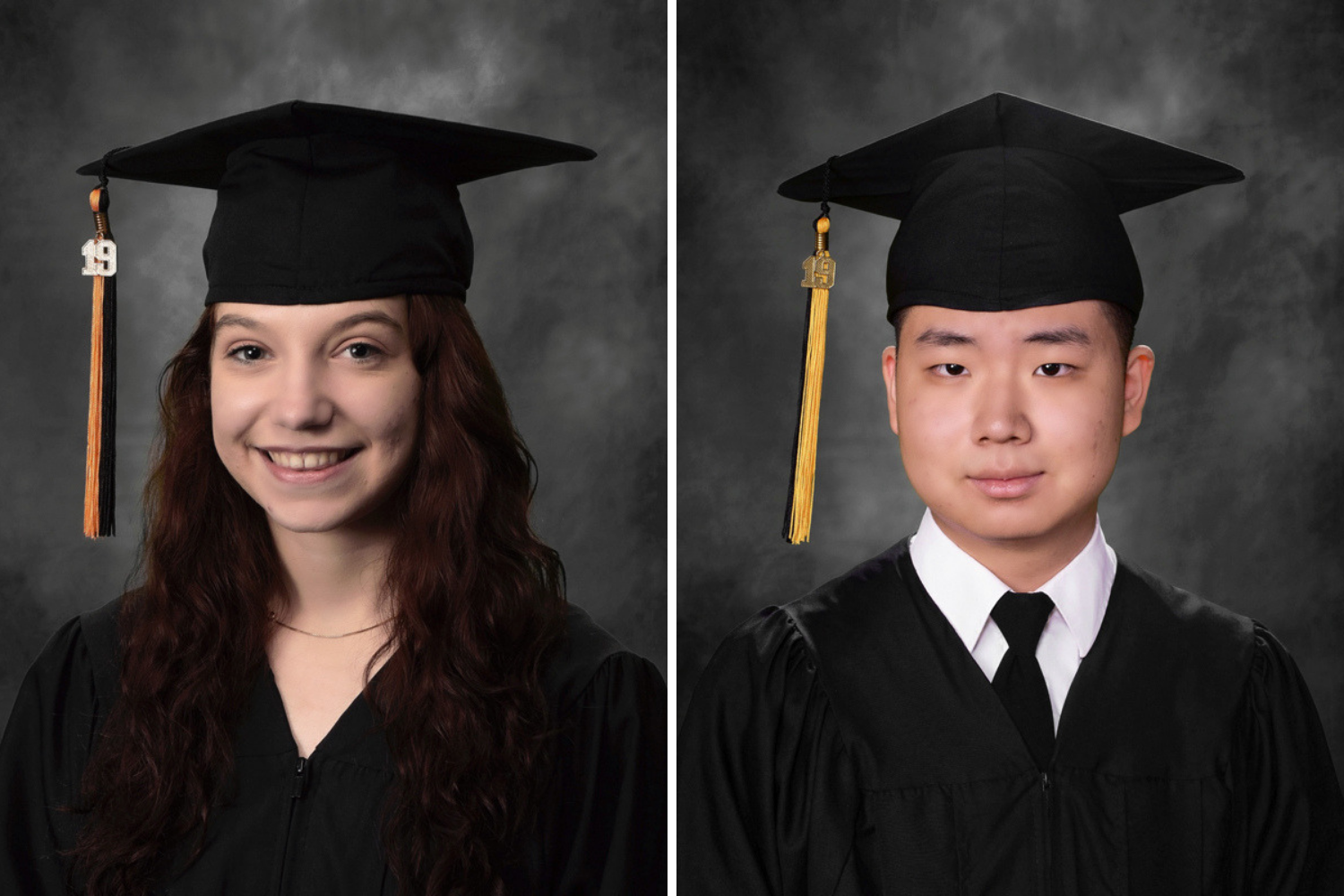 7. Gabrielle (Gabi) Blowers | Texas Tech University | Cell and Molecular Biology
8. Junenyeong Hong (Ryan) Ryan | Vanderbilt University with transfer offer from Cornell University | Medicine, Health and Society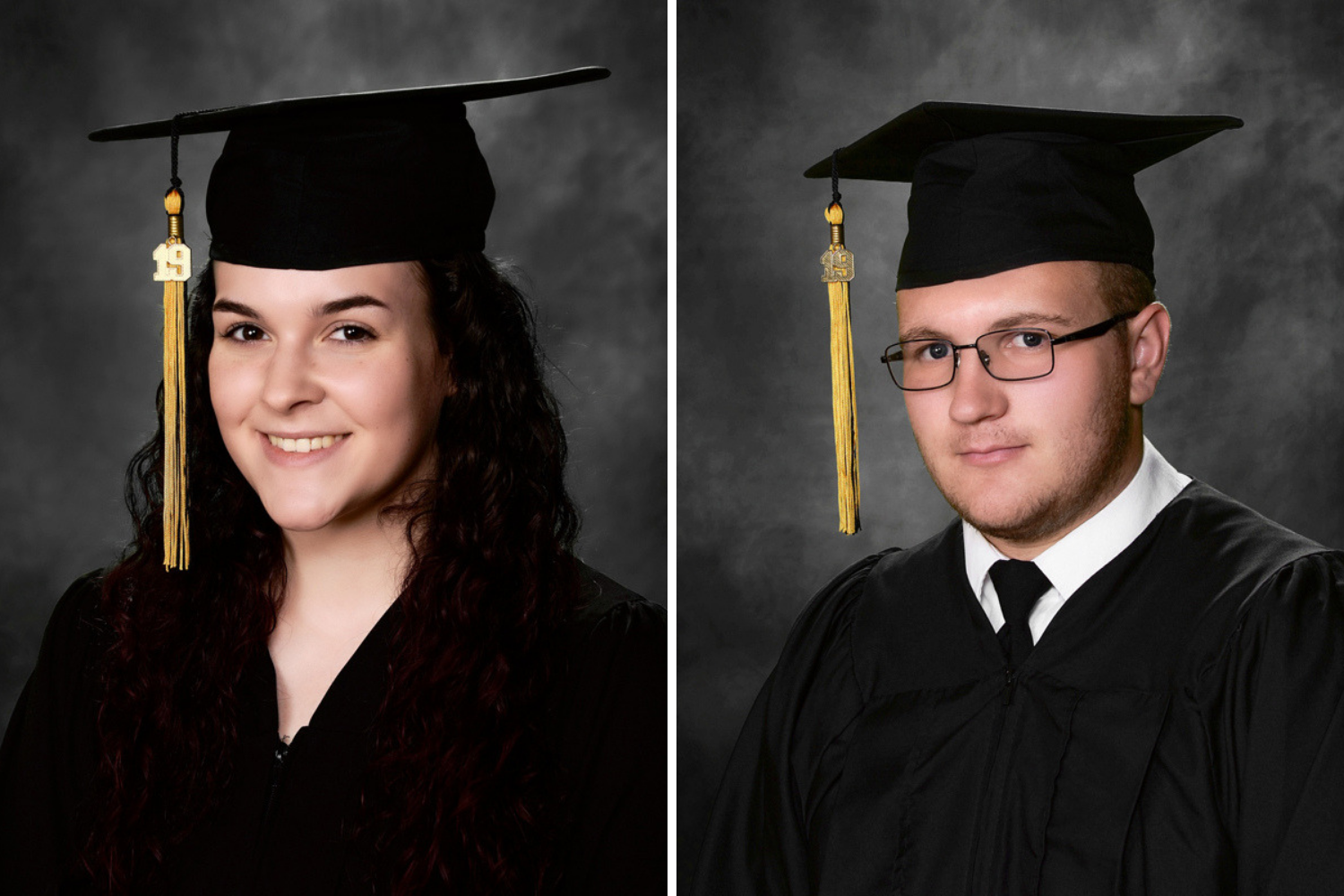 9. Hannah Bruce Hannah | The University of Texas at Austin | Civil Engineering and Air Force ROTC
10. Cameron McClarren Cameron | Michigan State University | Journalism and International Affairs
---
TCHS Senior Superlatives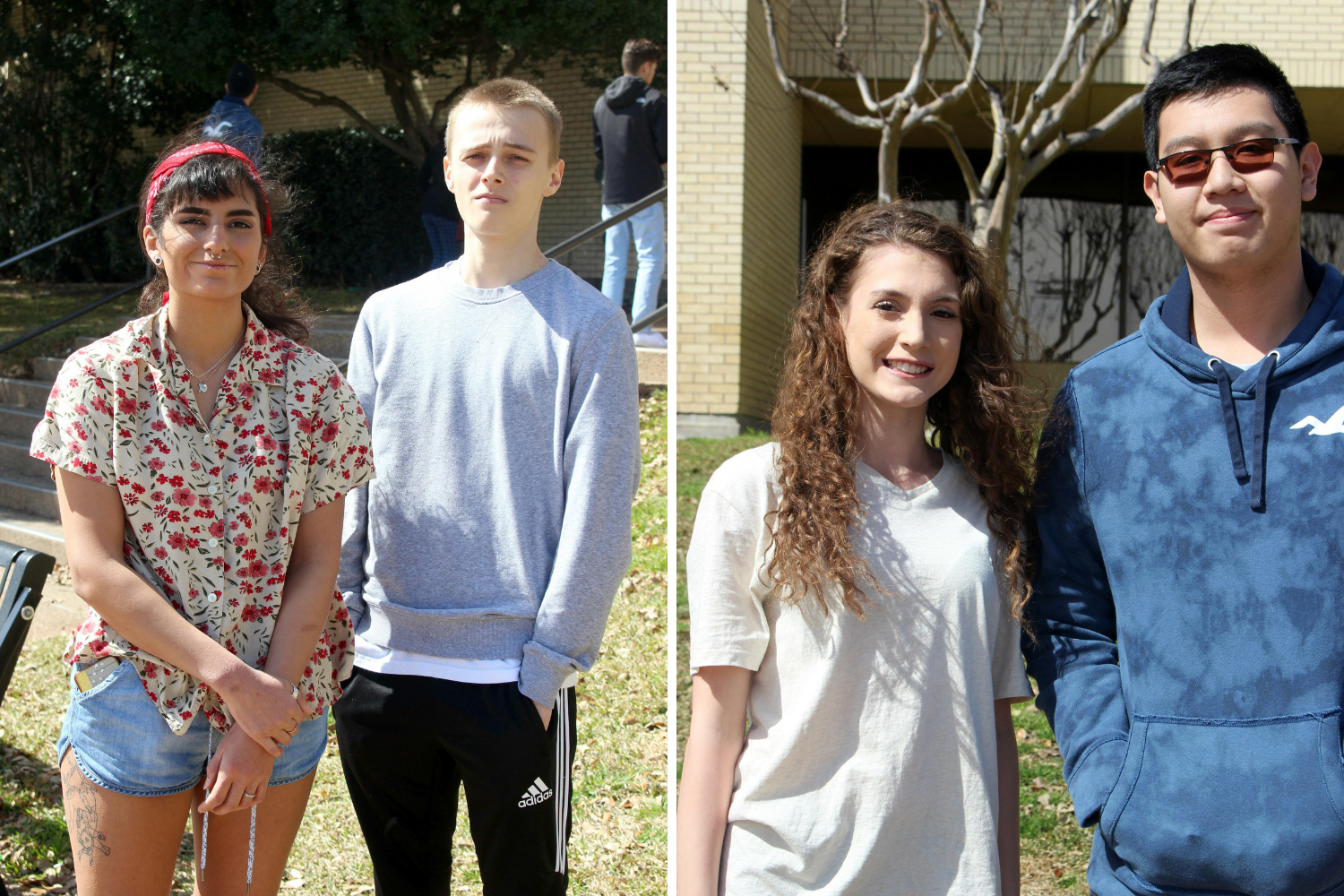 Most Unique: Sophia Rojo and Evan Manning
Most Kind: Kennedy Ryan and Nguyen Nguyen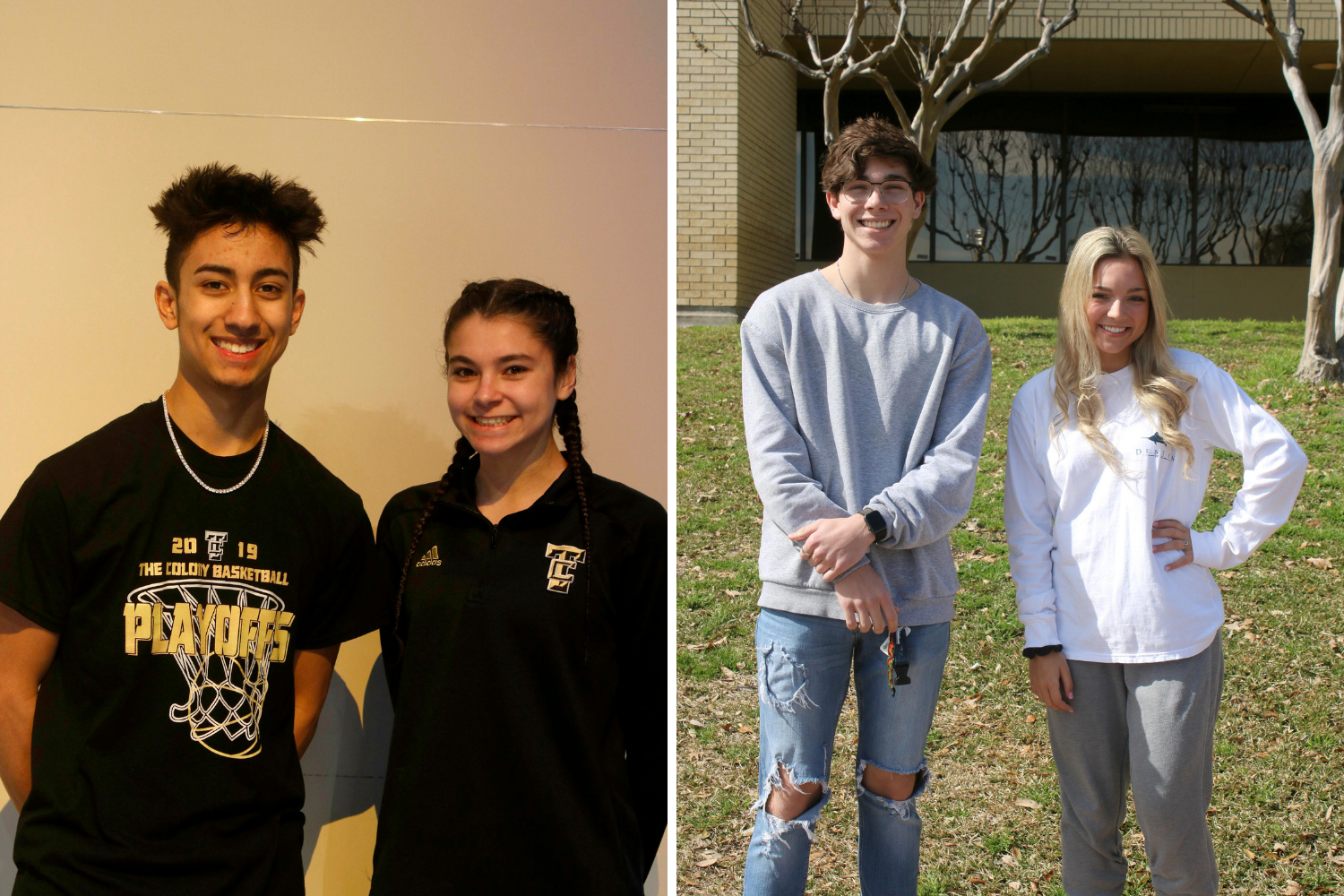 Most Sporty: Luis Rodriguez and Madison Acosta
Most Good Looking: Hayden Schaum and Charidy Caldwell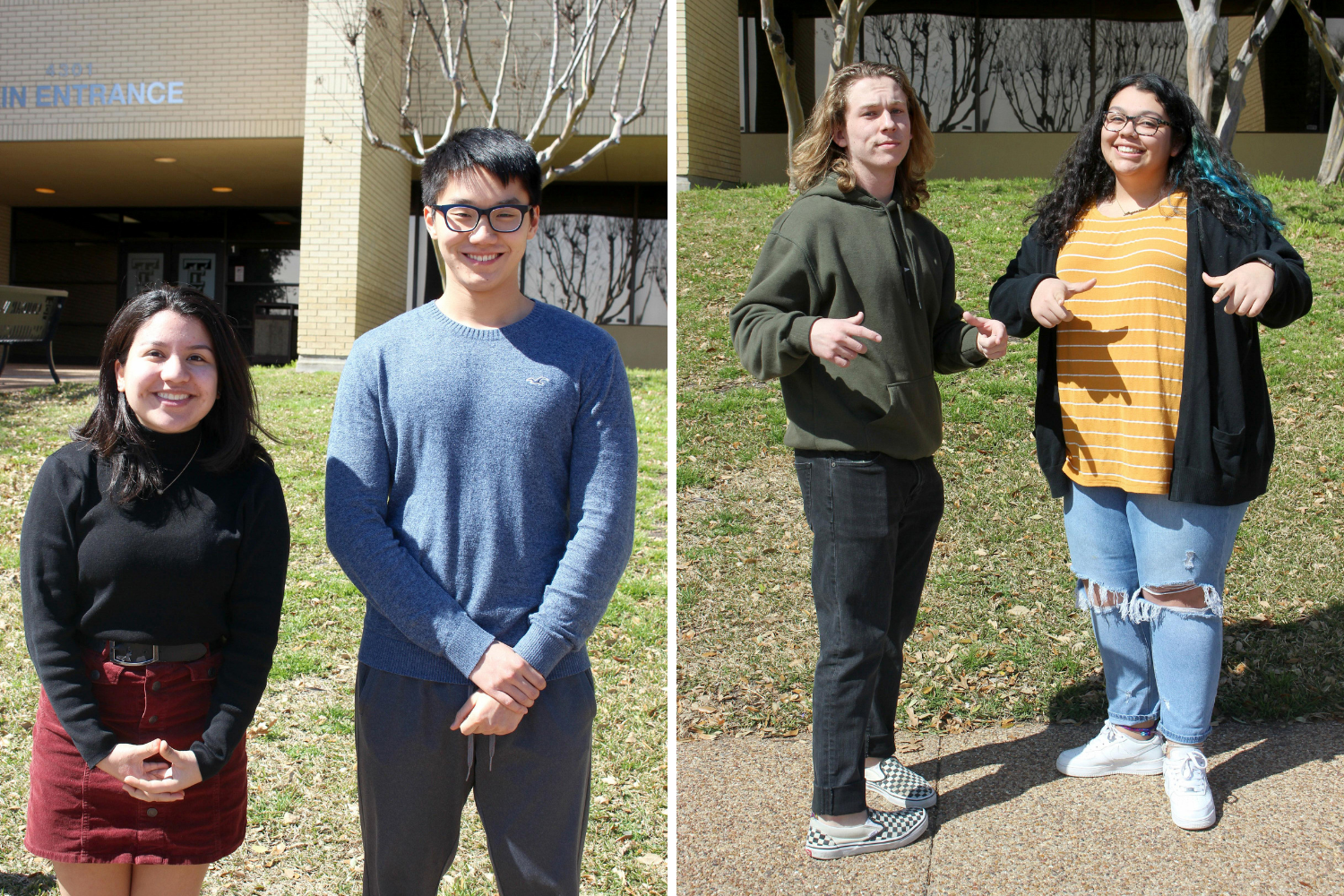 Most Intelligent: Melissa Carmona and Daniel Park
Most Funny: Trip Street and Mia Hernandez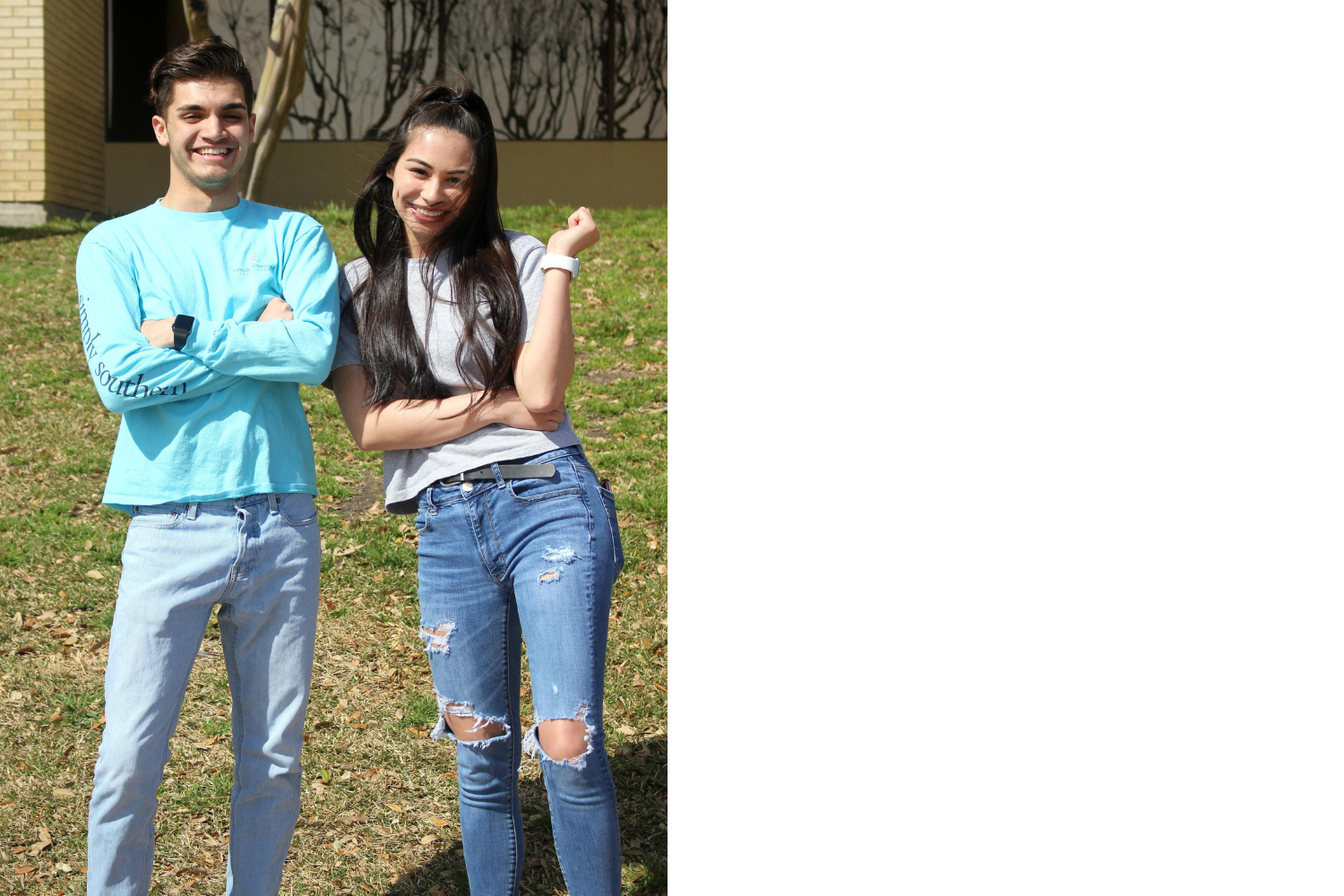 Most Fun to be Around: Justin Hernandez and Hailey Baguio
---
Collegiate Athletes
Throughout the 2018-2019 school year, many student-athletes signed letters of intent or committed to play collegiate sports. According to LISD's Athletics Department, the following students signed letters of intent or committed to play at the next level:
Baseball
Shay Hartis | Dallas Baptist University

Cross Country/Track and Field
Madison Acosta | The University of Oklahoma
Haeley Pines | Lyon College

Football
Jadan Abdallah | Missouri State University
Calvin Baker | East Central University
Donovan Callis | East Central University
Aaron Davis | Howard Payne University
Oscar Guerrero | Concordia College
Ryan Mora | East Central University
Cameron Pair | East Central University
David Perkins | Lawrence Technological University
Zion Starling | East Central University

Soccer
Reese Marks |Ouachita Baptist University
Meredith Olson | Eastern New Mexico University
Matti Sandoval | University of The Southwest

Softball
Karlie Charles | Iowa State University
Madison Hirsch | University of Kansas
Swimming
Josh Makarenko | William Jewell University

Wrestling
Chandler Cooley | Ouachita Baptist University


---
Check out all the LISD Senior Spotlights HERE.
For inquiries about our 2019 Senior Spotlights,
please contact LISD's Communications Department at communications@lisd.net.