Return to Headlines
Students Go for the Gold at 2022 Job Olympics
Last week, LISD hosted a competition of Olympic proportions.
Students from around the district competed at the LISD Job Olympics, an event aimed to provide meaningful activities for students with a cognitive disability.
Kristin Strange, a Program Interventionist for Secondary Life Skills & Transition at LISD, has been crucial to the facilitation of the Job Olympics for years. She explained the purpose of this event, and how it is designed to best serve students as they approach adulthood.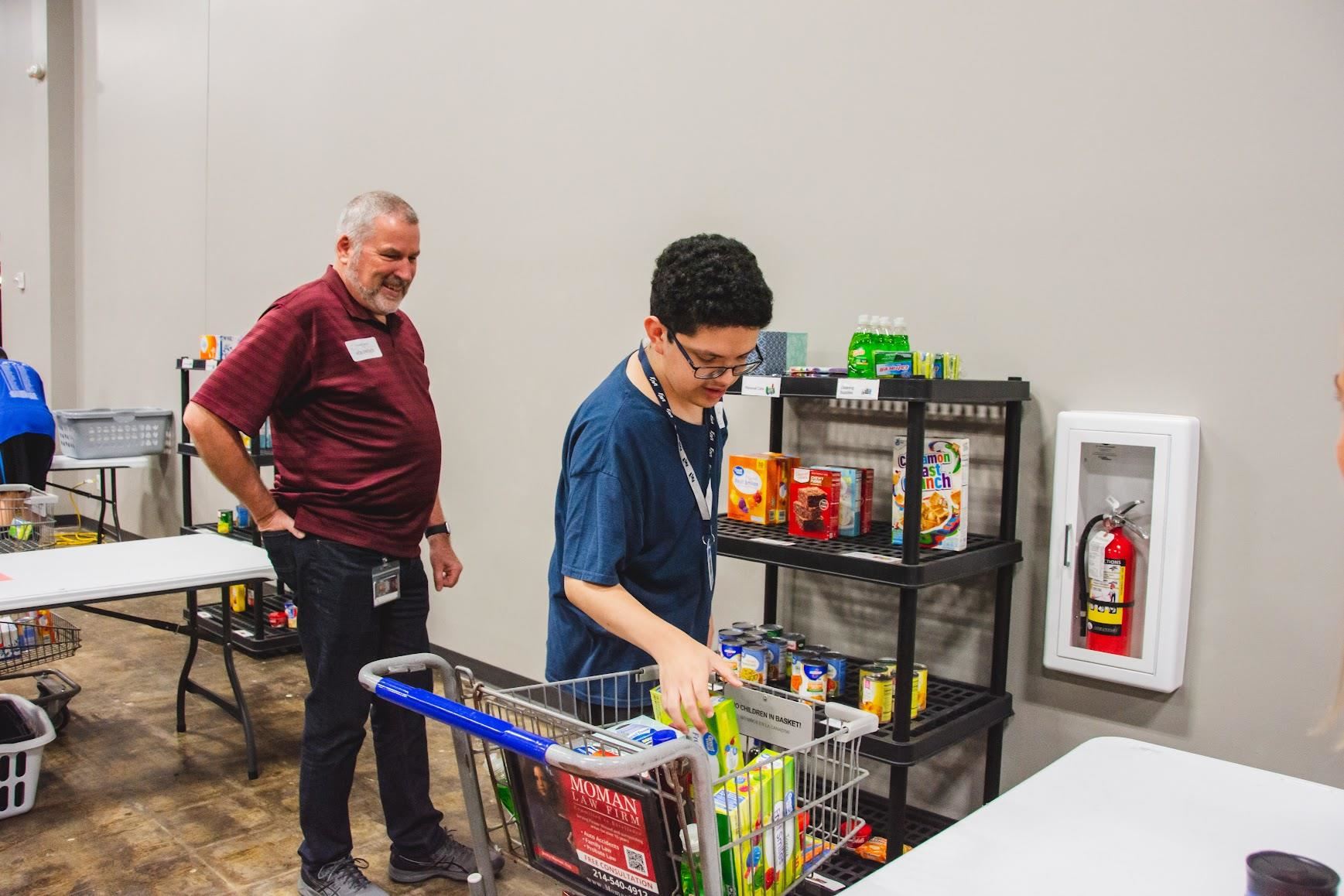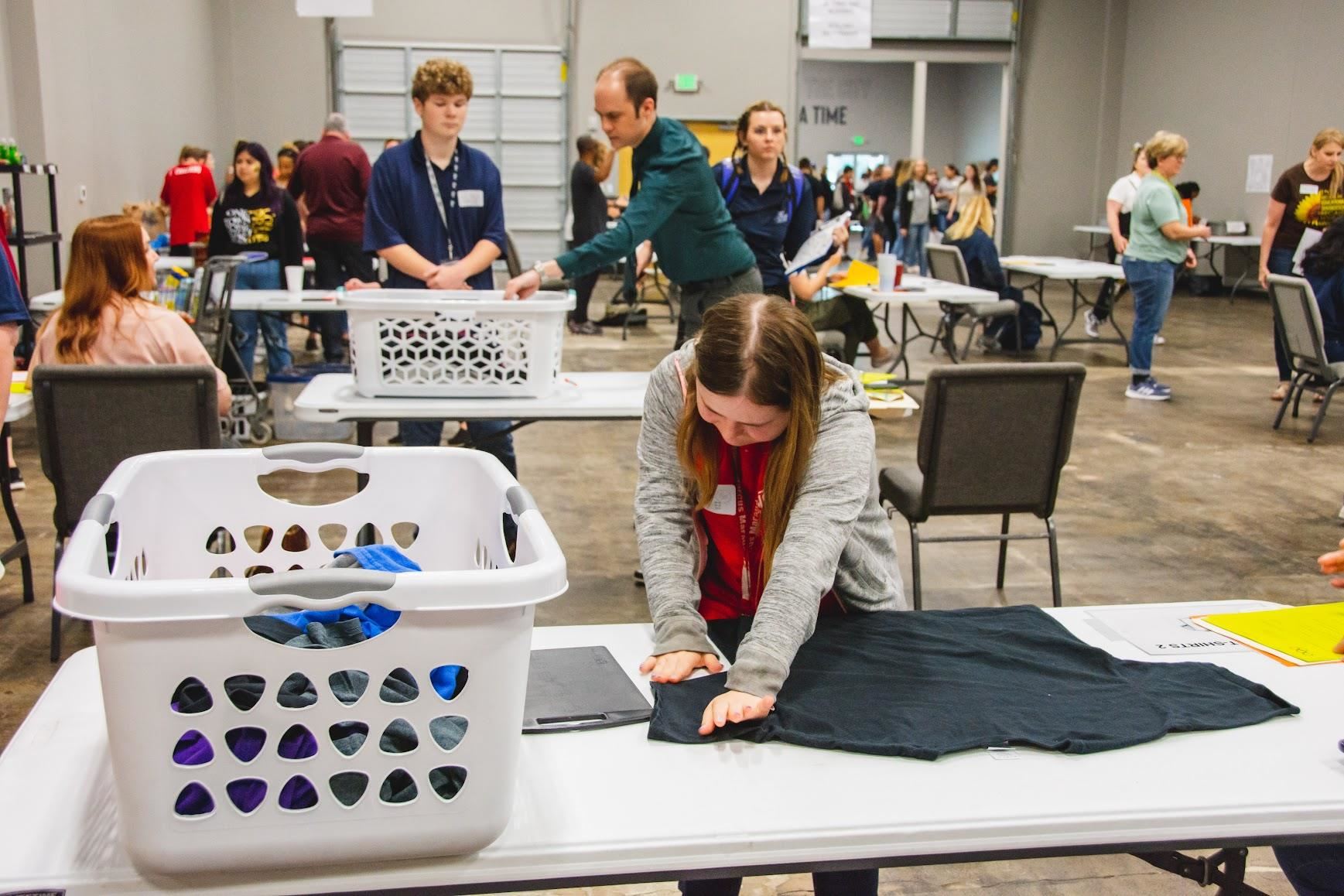 "Events are based off of real-world vocational tasks to prepare students for employment," Strange said. "Not only are they learning how to complete a specific task, but they are also developing soft skills…By highlighting our students' strengths, we can bring awareness to potential future employers of our students' capabilities, rather than focusing on their disabilities."
Strange shared that across the U.S., individuals with disabilities have an 80% unemployment rate. Life Skills programs at LISD aim to equip students with adequate training and preparation, so that these students can be successfully employed.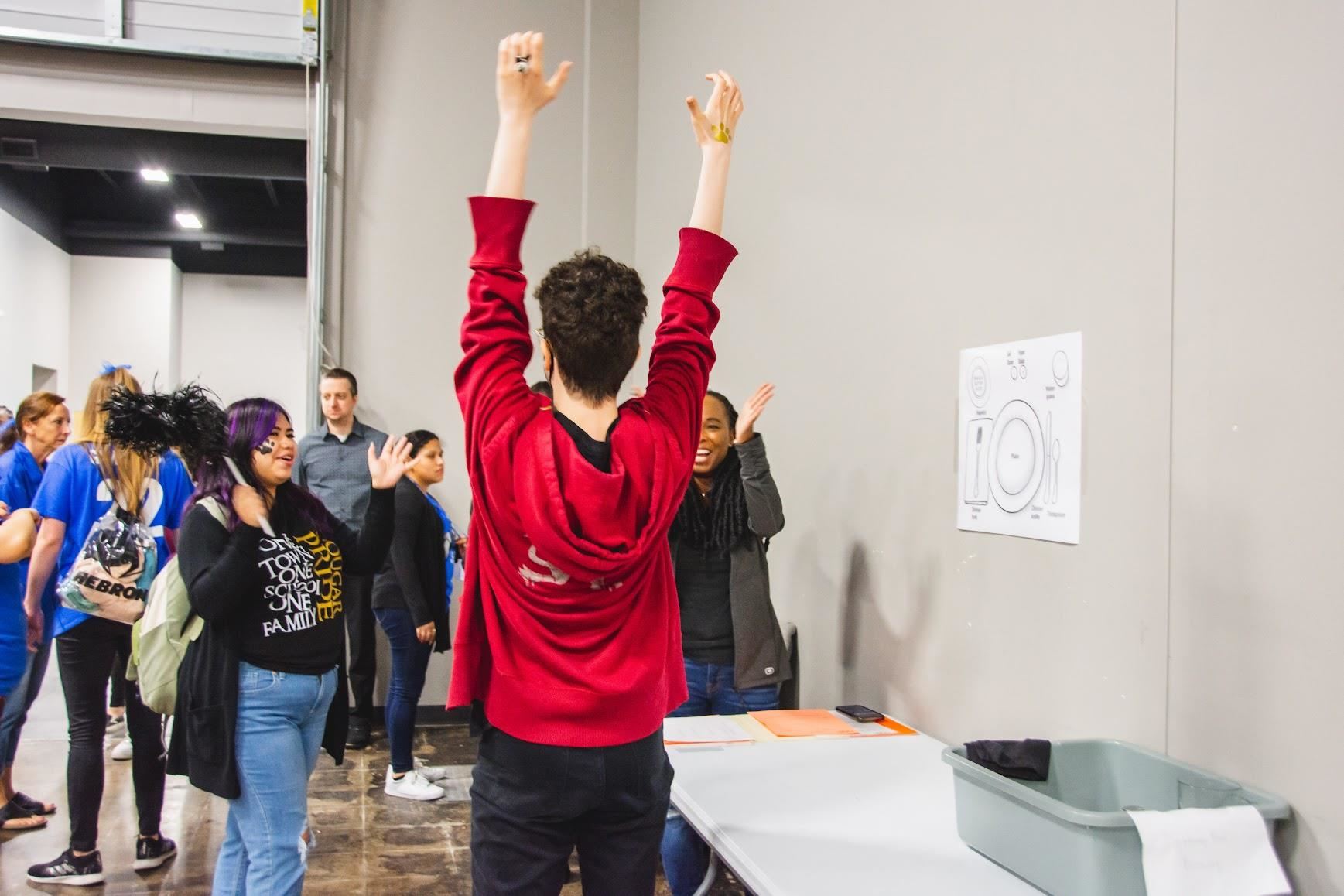 In Life Skills classes at campuses across the district, students learn skills like folding laundry, shredding paper, vacuuming and more. At the Job Olympics, students are timed and judged as they perform these tasks.
Ms. Melissa Heinz, a Life Skills teacher at LHS, said restaurant simulations help her students to learn life skills like bussing tables, taking orders and folding silverware. Her student Zani said that while he was nervous to compete, bussing tables was his favorite event at the Job Olympics. "Our students choose the events, so they're excited about being here," Ms. Heinz said. "We did it virtually last year, and it's a lot more fun when we can all be here together."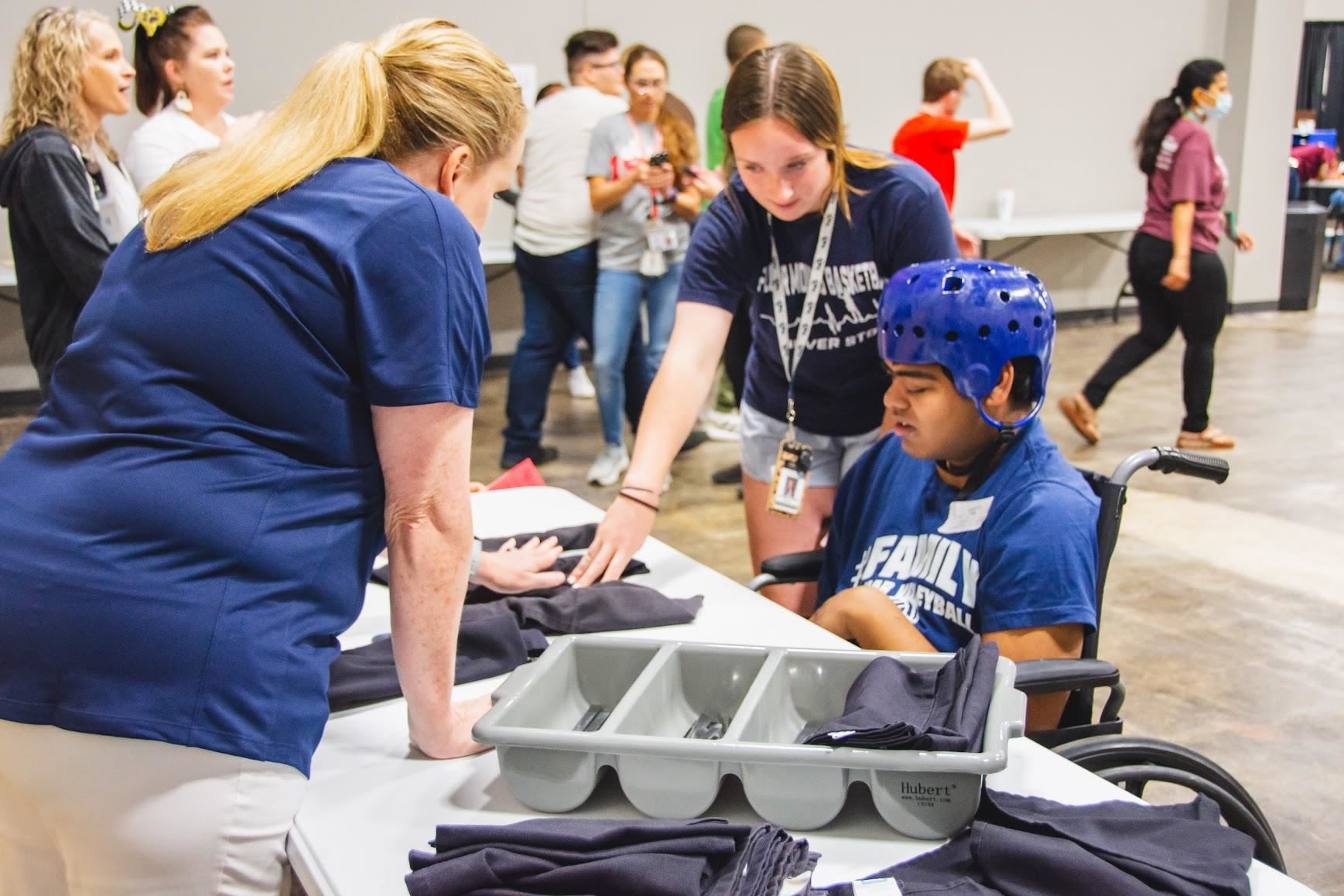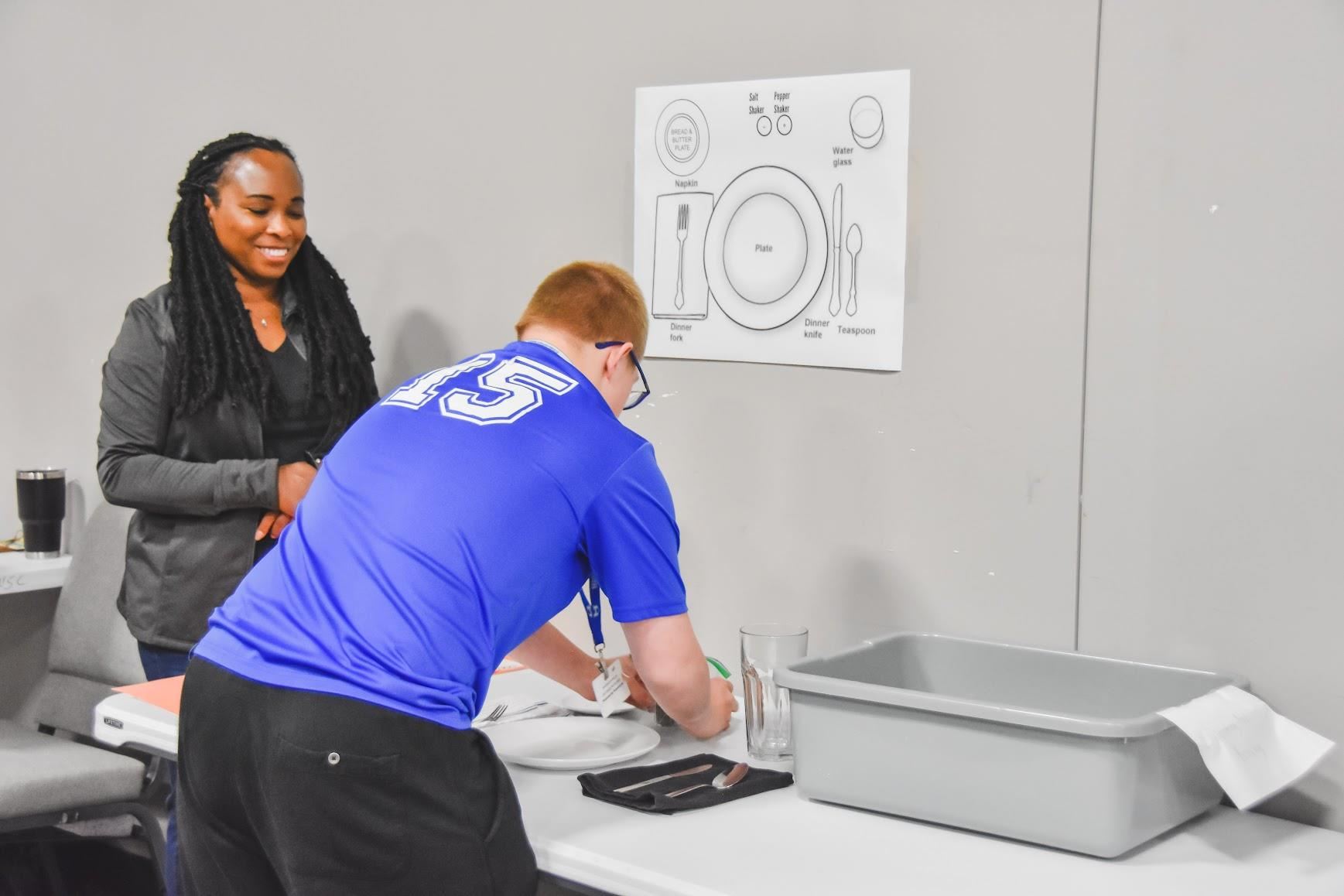 Throughout the day, LISD students and community volunteers cheered on the contestants as they facilitated the different events. "Seeing them doing all these jobs with smiles on their faces makes me happy and fills me up with joy," said Hebron Senior Parker Coe. "I love these kids, they're just super special to me."
As the competitions concluded, students were greeted by high school cheerleaders as they made their way to the awards ceremony. "I want students to walk away feeling proud of their performance," said Strange of the event's conclusion. "Not everyone will win a medal, but every participant is recognized for competing. I want students (and their families) to recognize that they do have a future beyond high school. They can work and be successful!"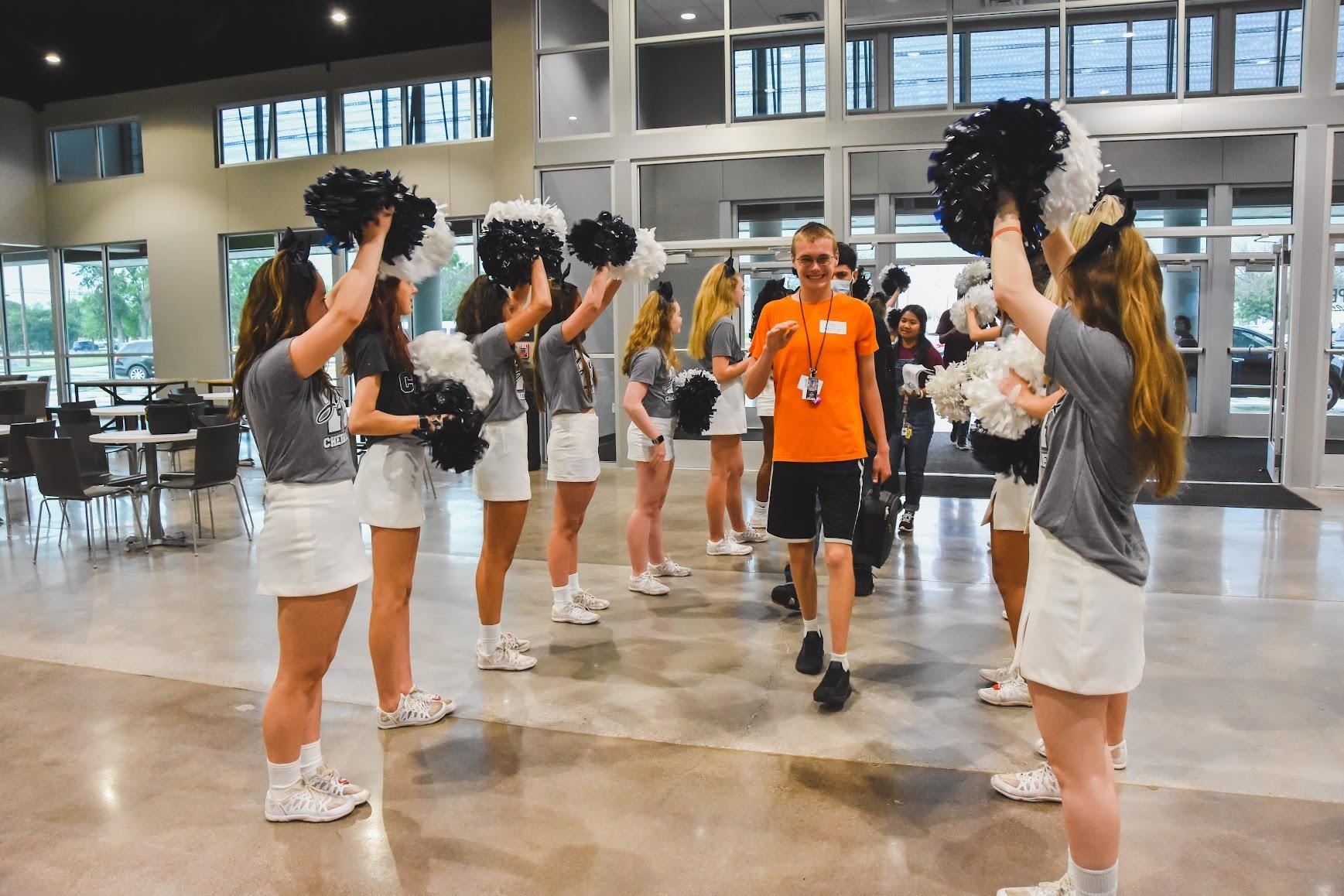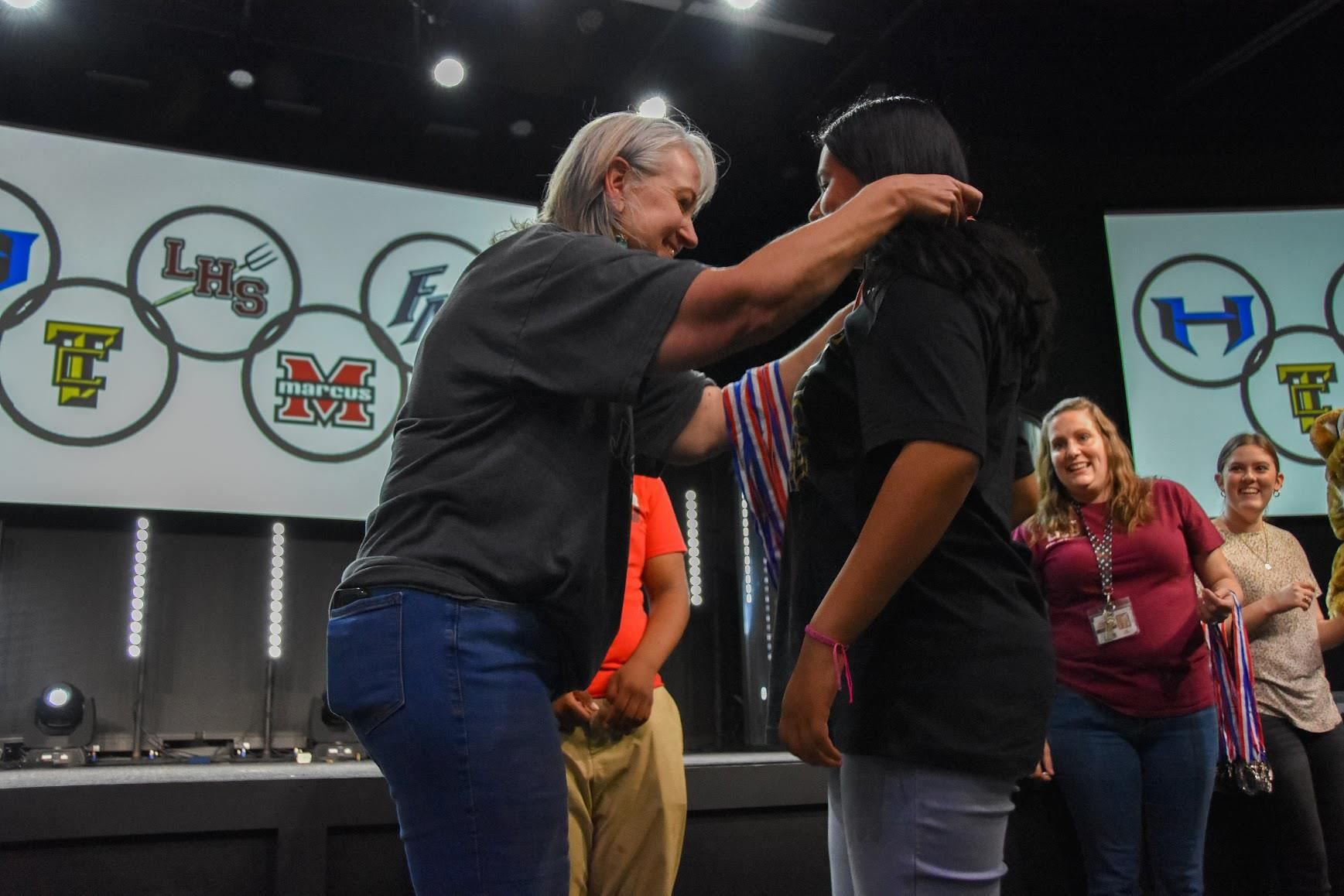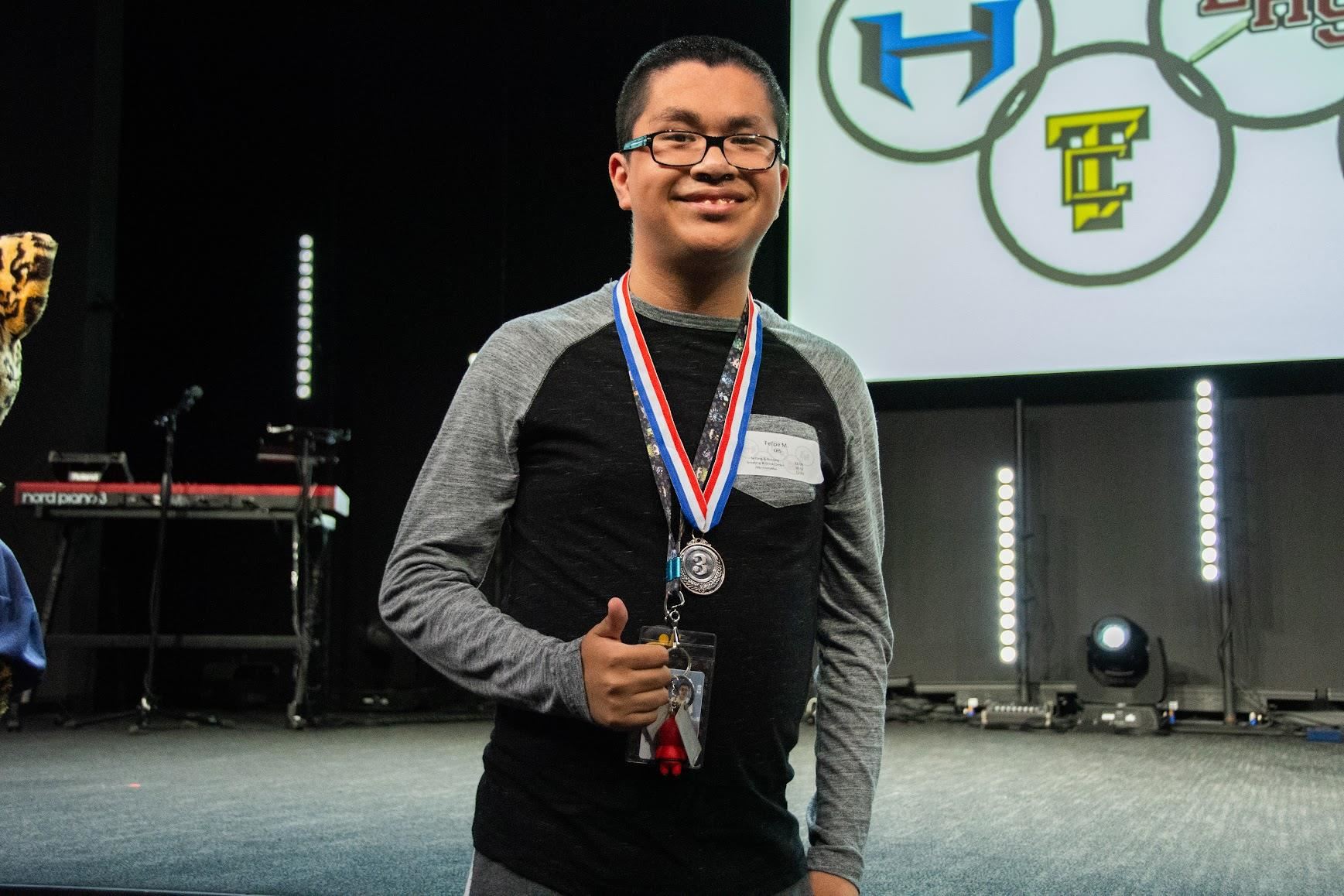 Though this event certainly touched the lives of LISD students, teachers and parents–its impact isn't contained to our district. "We have other school districts request to volunteer every year because they want to launch a similar competition in their own district," said Strange.
Lydia, a Keller ISD teacher, was one of those volunteers. "I'm from Keller ISD, and [I'm here] because we're doing our very first Job Olympics in two weeks. We're very inspired by LISD. Y'all are making ripples in the community."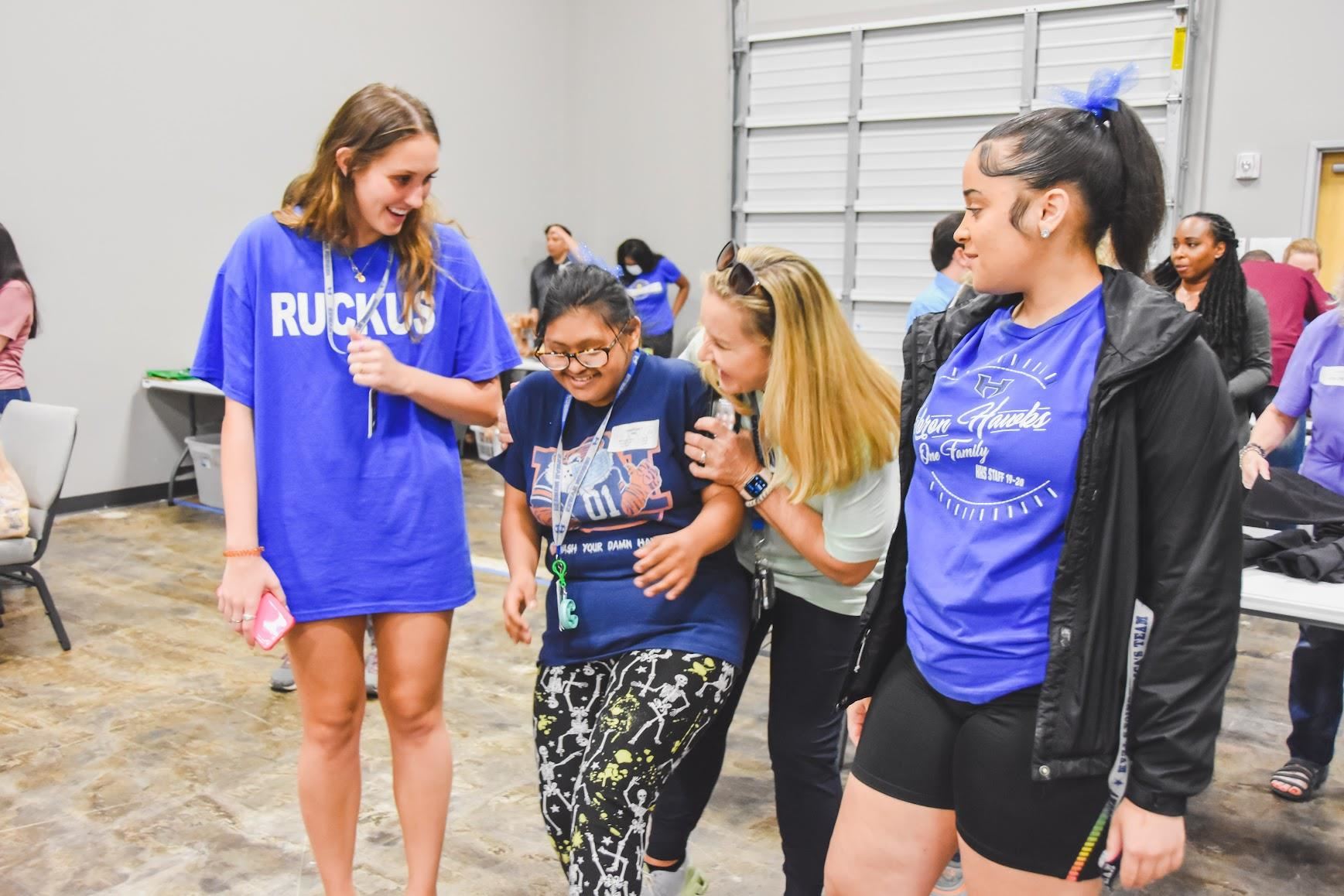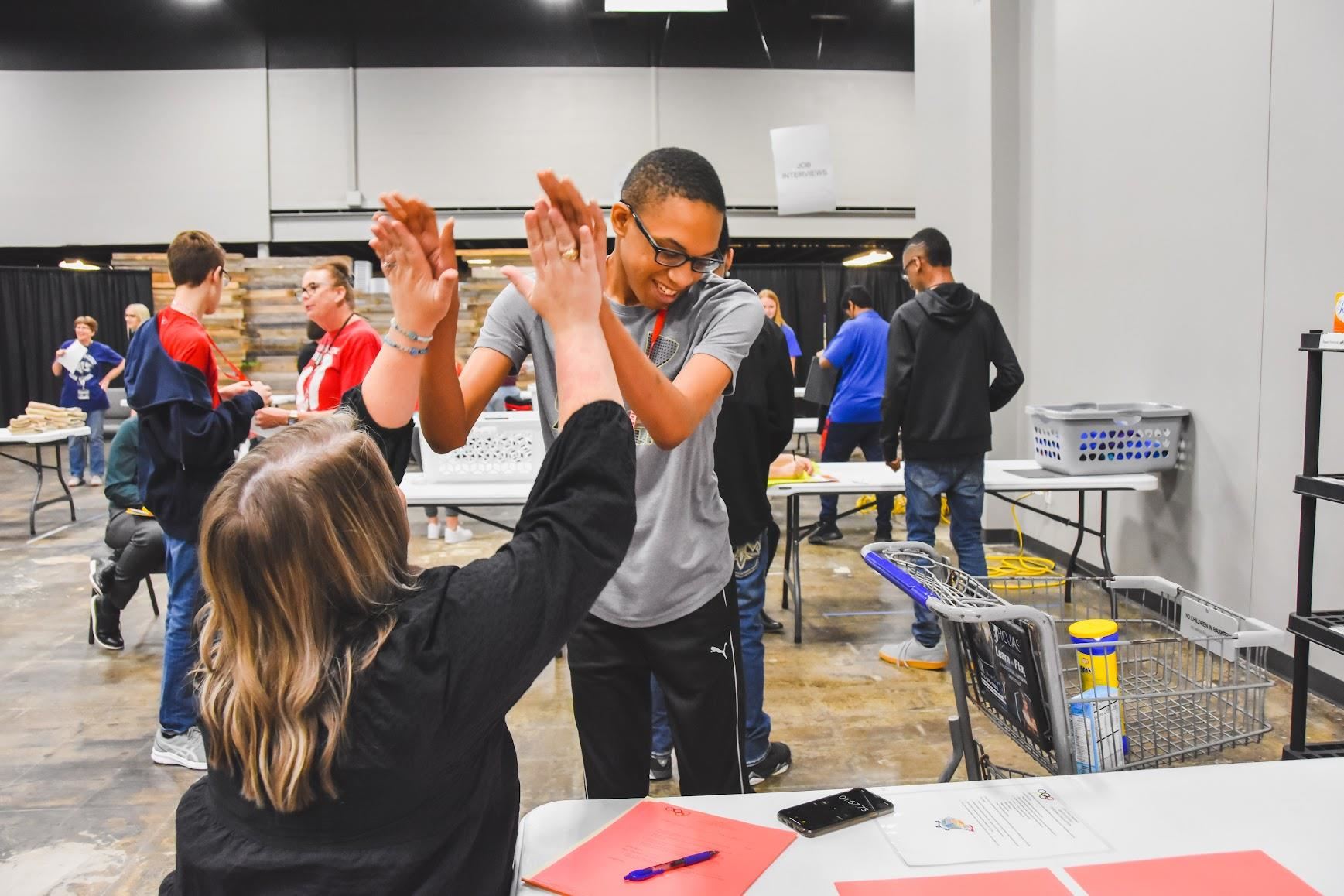 ---
Lewisville ISD's Special Education department is committed to providing quality programming and services to students with disabilities through collaborative partnerships with parents and staff. Learn more about these supports by checking out LISD.net/SpecialEducation or visit Best Schools in Texas for more information about joining the Lewisville ISD family.